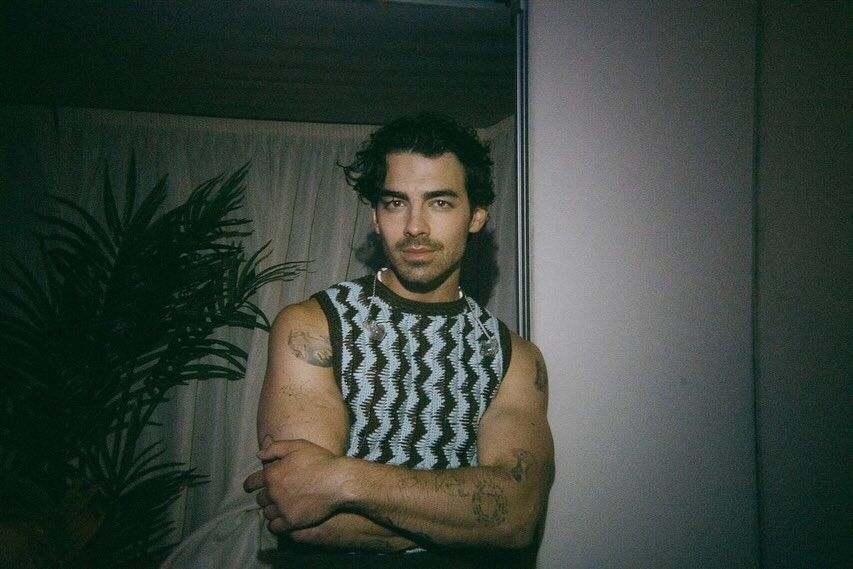 Joe Jonas, the renowned U.S. pop star, is set to bring a new dynamic to the fashion world as the new brand ambassador of Scotch & Soda. The Amsterdam-based luxury brand, celebrated for its accessible luxury offerings, has chosen Jonas as their ideal inaugural partner. This partnership, announced in a recent press release, heralds a new era for the brand, with Jonas' playful and experimental fashion sense aligning perfectly with their vision.
An Exciting Collaboration: Joe Jonas to Spearhead Fall 2024 Collection
Under this exciting collaboration, Joe Jonas will not only serve as the face of the brand through Spring 2025 but will also play a pivotal role in the creation of a capsule collection, set to debut in Fall 2024. This initiative underscores Scotch & Soda's commitment to offering premium, expertly designed pieces that resonate with consumers.
Eran Kaim, Scotch & Soda's Chief Product Officer, expressed enthusiasm about the partnership, highlighting Jonas' dynamic presence in the art world. Jonas' authentic personality and unique style, blending modern and vintage influences in silhouette, color, and texture, make him an ideal creative partner for the brand.
RELATED: KPop Rap Star Becomes Face of Gucci
Joe Jonas shared: "I'm excited to partner with Scotch & Soda – a brand that stands for individual artistic expression through style. I look forward to working with such an internationally renowned brand in the seasons to come"
A Strategic Move Following Bluestar Alliance's Acquisition
This appointment follows the acquisition of Scotch & Soda by Bluestar Alliance in April of this year. Joey Gabbay, CEO of Bluestar Alliance, views the collaboration with Jonas as a stepping stone to many more impressive partnerships that will elevate Scotch & Soda's presence in Amsterdam, the U.S., and globally.
Future Plans for Expansion and Innovation
Looking forward, Scotch & Soda plans to engage more top-tier talent to enhance and broaden their collections. The brand aims to evolve its denim and knitwear segments and expand into new categories, including tailored clothing and dresses. The Fall 2024 collection will focus on core categories, best-selling silhouettes, and fashion-forward pieces, further solidifying Scotch & Soda's position in the contemporary market.
While Jonas is yet to mention the partnership on his socials. The appointment of Joe Jonas signals the brand's intent to capitalize on the trend of celebrity 'brand ambassadors,' while also targeting millennial shoppers in the U.S. However, one might question the timing of this decision. While Jonas is celebrated for his role in the popular Christian pop band he formed with his brothers, much of his current fame outside this fan base stems from his high-profile divorce from a renowned actress. This raises the question: Is this the right moment for such a partnership?