In this candid conversation with MMSCENE, we meet Bastien de Bels, a 24-year-old model from a small town in northern France. Bastien's journey into the fashion world was as unanticipated as it was challenging. His story, which began with an impromptu Instagram discovery, unravels the complexities and often overlooked aspects of modeling.
Bastien, who initially pursued prosthetics and tennis coaching, found himself thrust into the limelight of modeling. His narrative reveals the twists and turns of a career that started amidst the global turmoil of a pandemic, a time when the modeling industry faced its own unique set of challenges.
Throughout his MMSCENE interview, Bastien de Bels shares his experiences, ranging from his first modeling job to his thoughts on industry misconceptions. He discusses the personal sacrifices and the constant travel that modeling demands, shedding light on the less glamorous side of what many perceive as a dream job.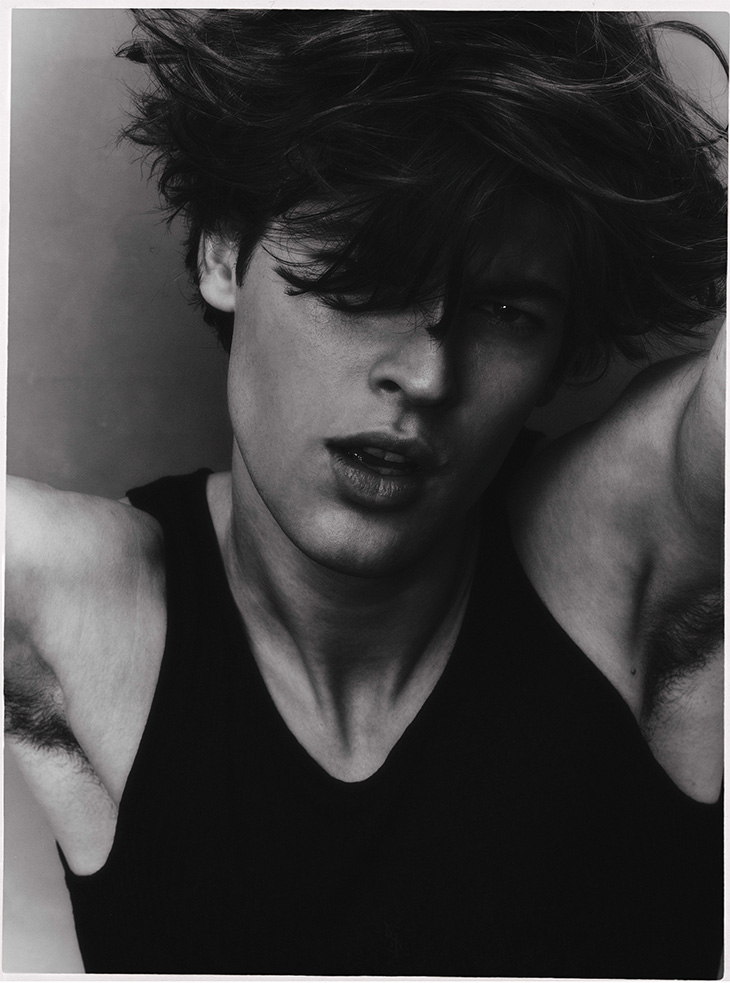 Join us as Bastien, photographed for MMSCENE exclusively by Julian Freyberg, opens up about the highs and lows of his modeling career, his personal aspirations, and the reality behind maintaining a presence in the ever-evolving fashion industry.
Hi Bastien! We're thrilled to have you here at MMSCENE. To start, could you share a bit about
yourself. – Hi MMSCENE My name is Bastien De Bels, I just turned 24. I grew up in north of France in a little town near Lille.
How did your journey into modeling begin? Can you tell us about the moment you were discovered, and how long have you been pursuing a career in modeling? – I got discovered on Instagram with only 500 followers so I went to Paris to meet the agency but COVID happened, so I decide to go to Italy the only market open at that time there I started working a lot… It was surrealistic to work during this period while everybody was on lockdown.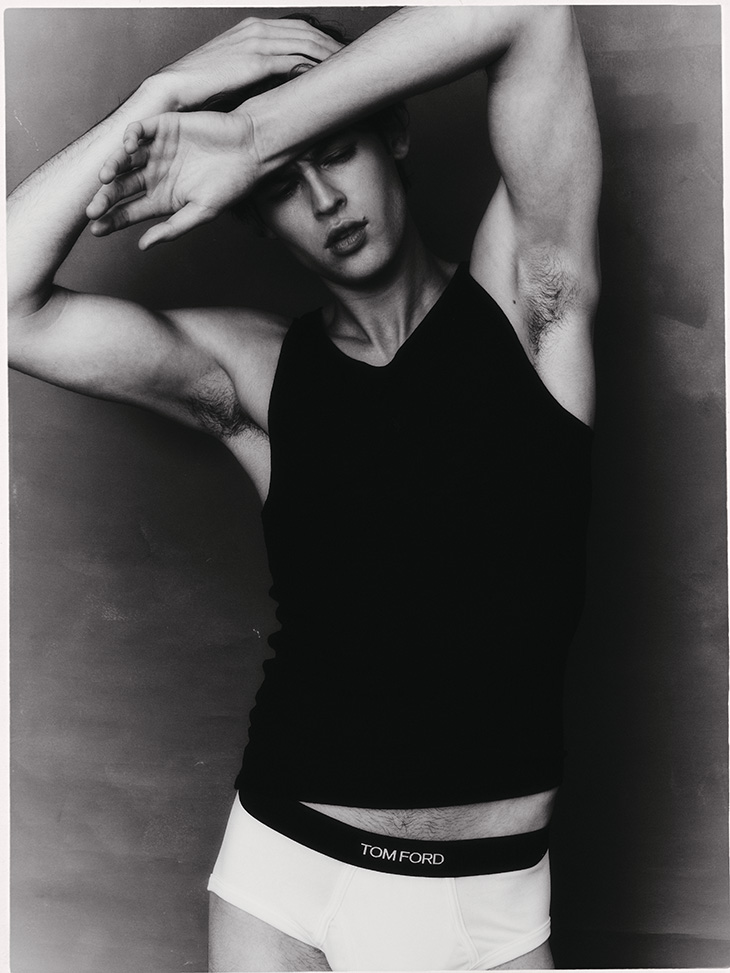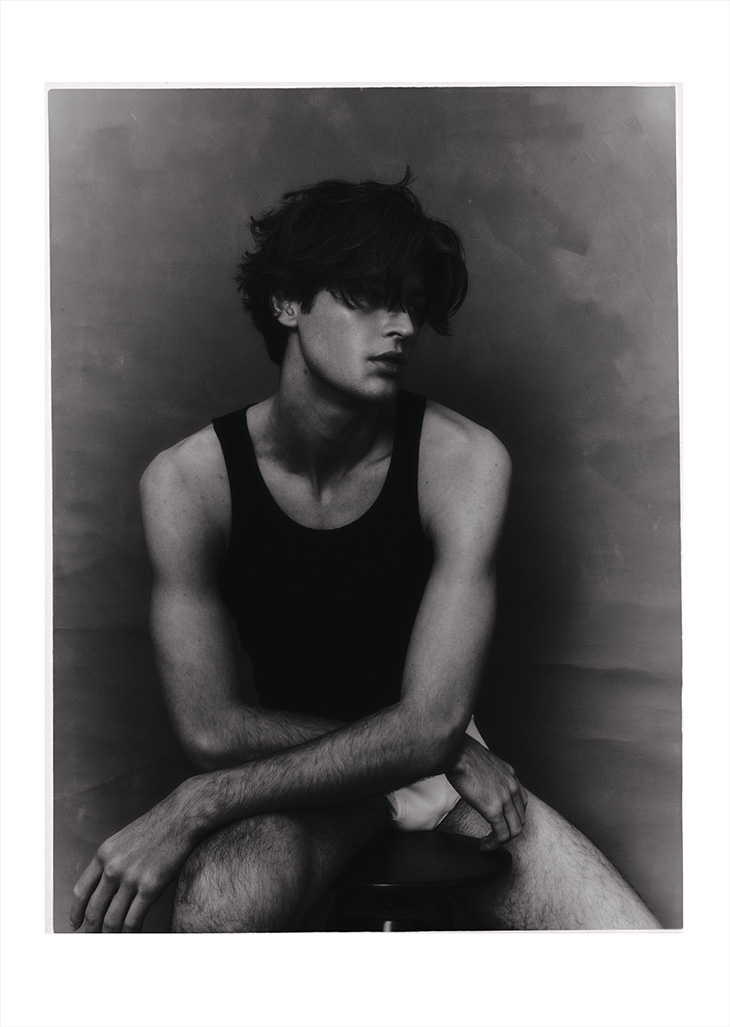 Was modeling a lifelong aspiration for you, or did it unfold organically over time? –  No I was studying prosthetic in Belgium and coaching tennis in Lille to earn little money, modeling never crossed my mind.
Reflecting on your first modeling job, how did you experience it? Were there any surprises or
challenges that stood out to you? – To be honest I really enjoyed it. I was working with talented and respectful people. Traveling in a beautiful country that is not mine. And I was earning money. Being in a country that you don't know, with people who speak another language was pretty hard at the beginning. But I really challenged myself with it and started speaking English and Italian. It was the only reason why my father agreed that I do modeling, learning english.
In your opinion, what is the most significant misconception people have about the male modeling industry? – I think this is also valid for women in the modeling industry, but a lot of people think it's an easy job where we live a good life every day. That every time we are working we are getting free clothes.
What does your modeling career mean to you personally? How has it impacted your life? – Like everything I do, I take my career very serious and I'm very grateful.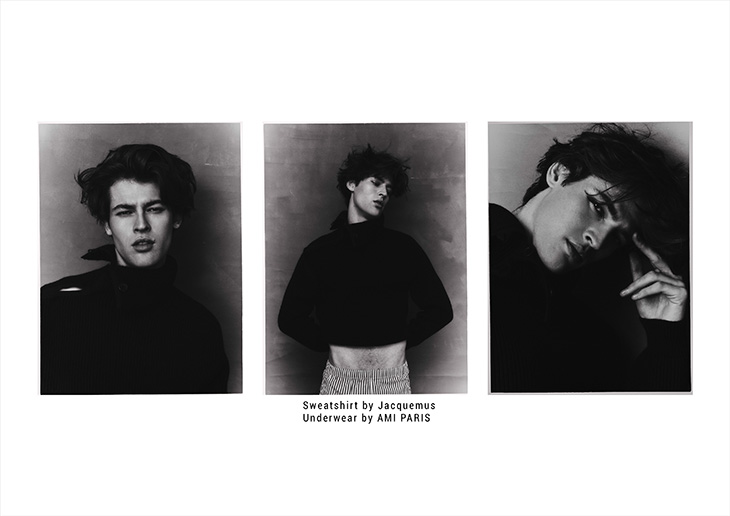 When it comes to your work, do you prefer photo shoots or runway shows? Why? – I do prefer editorial, cause I can release all the creativity that is buried within me.
Can you share your most memorable shoot experience? What made it stand out for you? – It's hard to choose. But i had a show in Cannes for Chopard, dressed as John Travolta, I performed his dance in front of Bella Hadid, Julia Robert, Conor McGregor… the iconic Pulp Fiction dance scene!
If you could have your dream modeling job, what would it be, and why? – Like every models dream job, a fragrance campaign and a Vogue cover shoot.
Through your journey in the modeling industry, what valuable lessons have you learned? –  Being proud of what you have accomplished, but, on the other hand, never being satisfied until you have finished the game. Stay humble, keep you head on your shoulder, don't brag.
Can you recall a specific moment or experience that challenged you as a model and ultimately contributed to your growth both personally and professionally? – Something that challenged me a lot when I started was that, I was always traveling, and always far from my friends and my family. It's something that takes a huge part of you in this job and we don't really talk about it.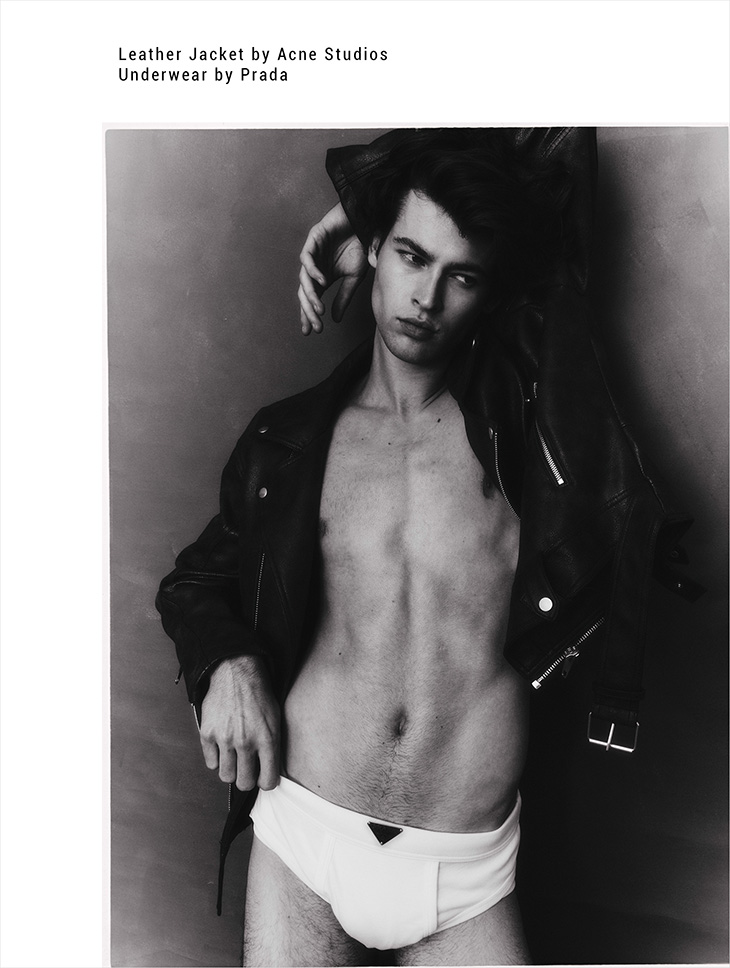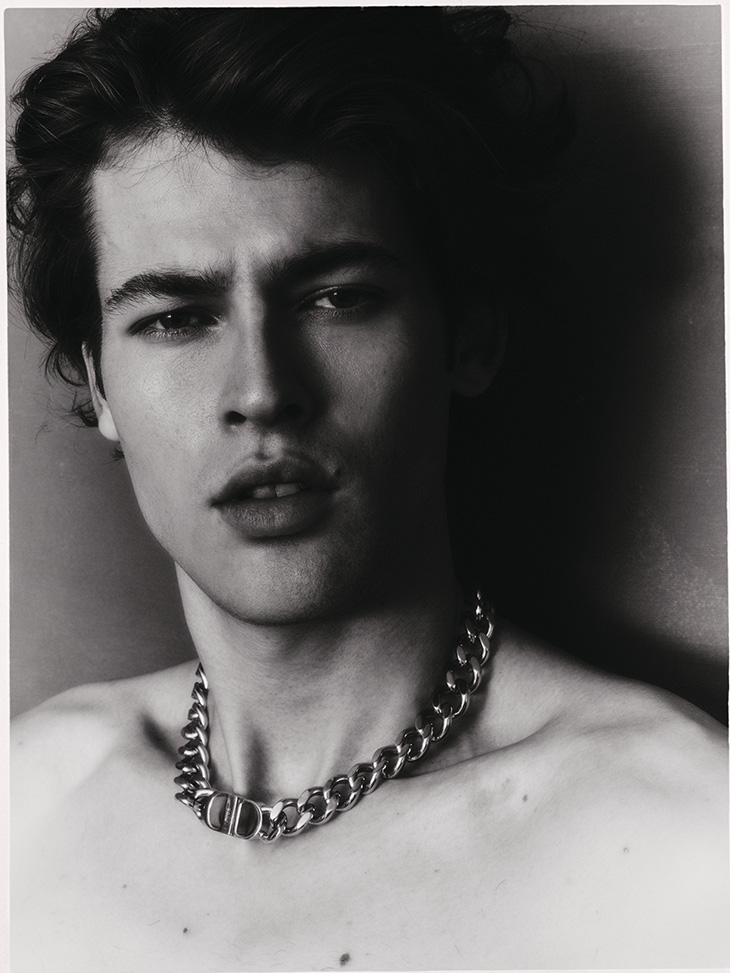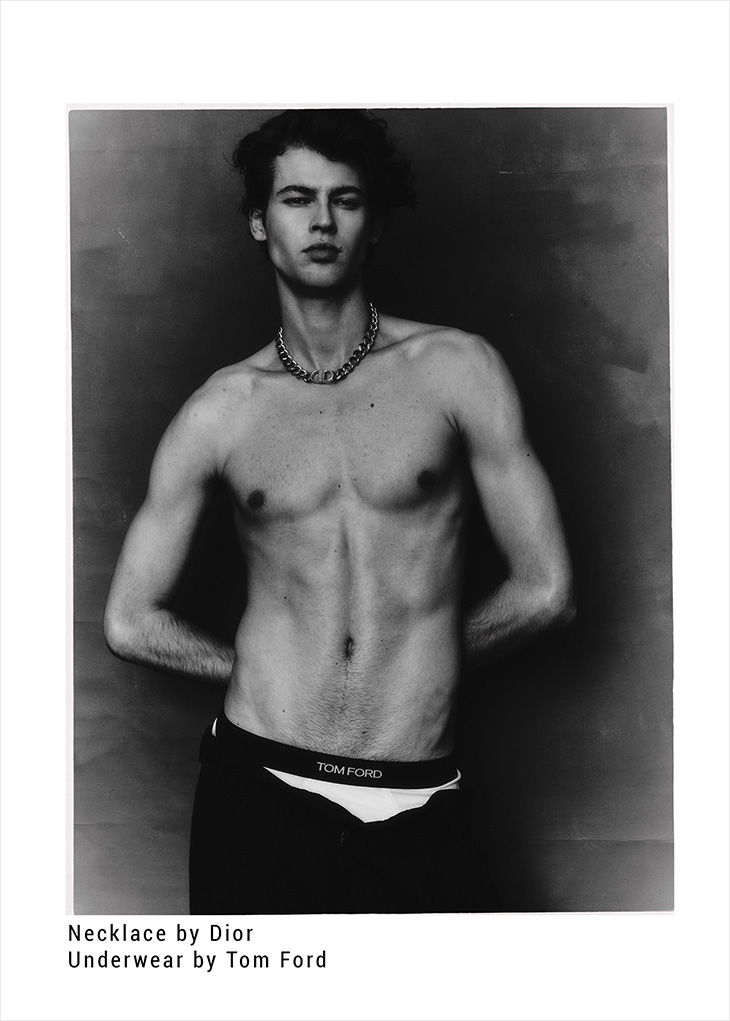 Given the increasing influence of social media, how do you manage your online presence, and what role do platforms like Instagram play in your modeling career? – I started using instagram like a model portfolio book, so I was posting only modeling pics. And now I also wanna show what I am doing in my life. So my instagram is a reflection of a part of me. It's like memories that I collect.
Outside of modeling, what do you enjoy doing during your free time? – Making music, Playing tennis, Creating art, writing, drawing.
If you weren't pursuing a career in modeling, what profession do you think you would have
chosen? –  Prosthetic.
What brings you the most joy in life? – My family and friends.
Are there any personal passions or hidden talents that you'd like to share? – Hmmm maybe acting.
How would you describe your personal style, and where do you draw inspiration for your fashion choices? – My personal style is effortless and confortable chic, my daily mood inspire me.
Maintaining a model physique requires dedication. What do you do to stay in shape? – I'm trying my best to eat healthy with also a daily workout.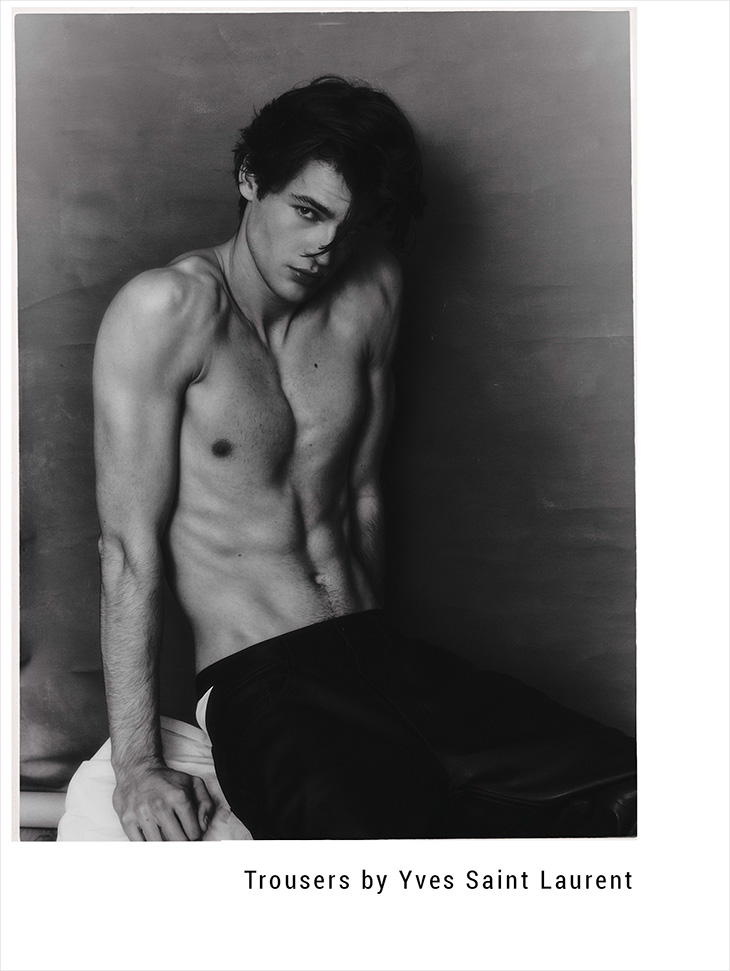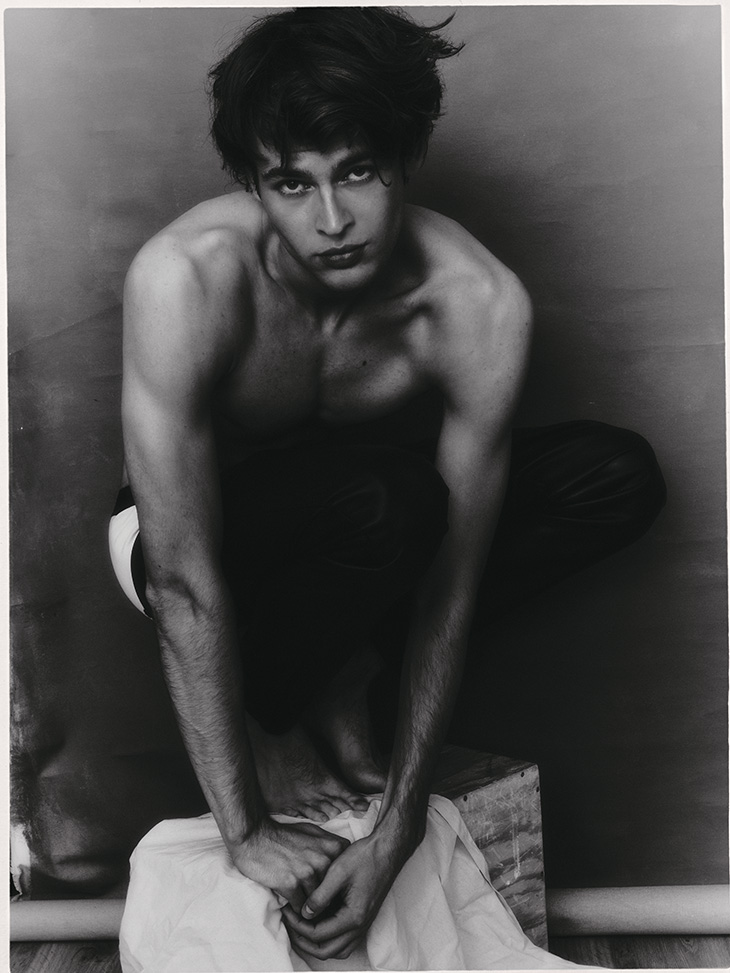 Do you have a daily beauty routine that you stick to? Any tips or favorite products? – As Brad Pitt said "it's very simple, I got a morning wash, I do my serum, I do my day cream and I'm done and in the night I do my little wash, I do my serum and I do my night cream". Done.
What's currently on your playlist? Any favorite songs or artists? – I'm listening to all types of music, but I particularly love Mac miller, Frank ocean and Nekfeu if I have to name 3.
Looking ahead, what are your plans for the future, both in your modeling career and personal life? – Whatever the job, I want to be free and happy
Bastien de Bels' modeling career is supported by a diverse and prestigious roster of agencies, spanning the fashion capitals of the world, including STATE Management in New York and Los Angeles, Next Models in Paris and Madrig, Independent Model Management in Milan, Established Models in London, Dominique Models in Brussels, Modelwerk in Hamburg, as well as MIKAs in Stockholm, each playing a pivotal role in shaping his international modeling journey.
Photo Julian Freyberg
Grooming Sophie Lerche
For more of Julian's photography visit freybergphotography.com.