Italian fashion house KITON unveiled its Spring Summer 2024 Collection that focuses on elegance, precision and continuity. The collection features simple, clean, and flawless clothing for men to face the summer while remaining true to themselves. The parameter through which a sense of elegance is measured is essentiality. Attention to detail and the selection of each outfit to meet the appropriate situation in a practical manner make the Kiton man an aesthete who does not require frills to stand out. After all, the purest beauty can be found in the smallest details, in astonishing details that emerge as a result of meticulous and precise evolution.
SPRING SUMMER 2024 COLLECTIONS
The brand is now looking beyond its most recognisable DNA, which is linked to classic jackets, suits, and shirts that have become a trademark, focusing on a casual yet elegant selection and an element of continuity that links the past to the present and, soon, to the future: an absolute quest for materials. The most beautiful knitwear yarns, the finest shirting linens and cottons, and Japanese nylon with special finishes for padded jackets demonstrate not only the versatility of garments designed to meet every need, but also an elasticity that reminds us that fashion is alive and well, hungry for change and nuance. In doing so, the brand shines with innovative solutions and combinations that appeal to a wide range of tastes. From super-lightweight cashmere and linen polo shirts to casual jackets worn over sweatshirts; from suede waistcoats to cool-wool jumpers free of tradition's constraints. The suit is transformed, with lightweight jackets in the same jacquard as the upside-down 'K' and cotton-linen jumpers in beige and emerald green, as well as nylon padded jackets with a reversible cashmere lining and linen, the collection's flagship, in various combinations. From shirts to suits, these outfits are ideal for a half-day at the beach or an aperitif or supper accompanied with a little bubbly and levity.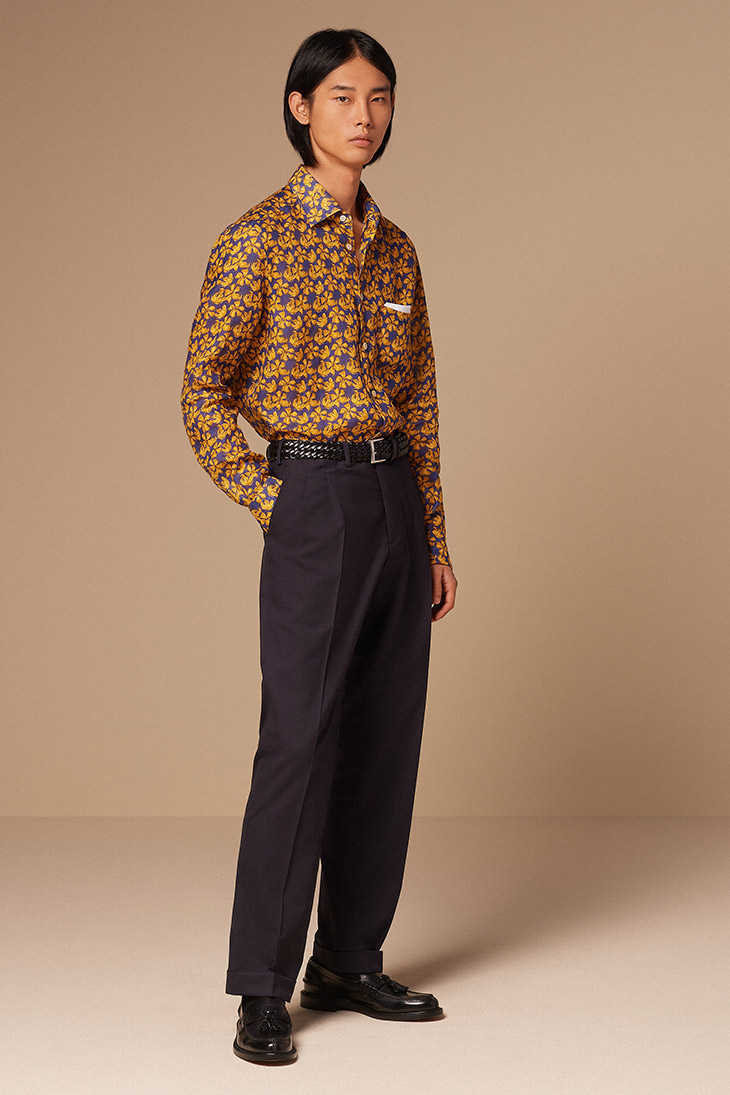 Among the finely crafted garments (such as linen jackets with brown leather inserts on the lapels and the use of ultra-light, short-pile chenille with leather inserts), are padded jackets, symbols of the precision that Kiton men pursue and search for like experienced explorers, enriched by splashes of color that plunge us into a summer that must be welcomed and breathed in deeply. From the bright green polo shirts to the geometric orange and white patterns reminiscent of Paul Klee and Philippe Malo's masterpieces, there is also an intense light blue, reflecting the sea and brilliant August skies, and the carmine red of an ultra-soft linen jacket. The performance wool double fabrics used on the dusters, the silky, tissue-paper-thin leather used on the jackets, and the crisp stretch cotton of the overcoats all add beauty to any wardrobe. Even the footwear, which ranges from basic espadrilles to trainers in a variety of colors, to super-lightweight Capri loafers with topstitched accents, and sandals and slippers, the true new release this season, with their clean lines and polished design, is on point.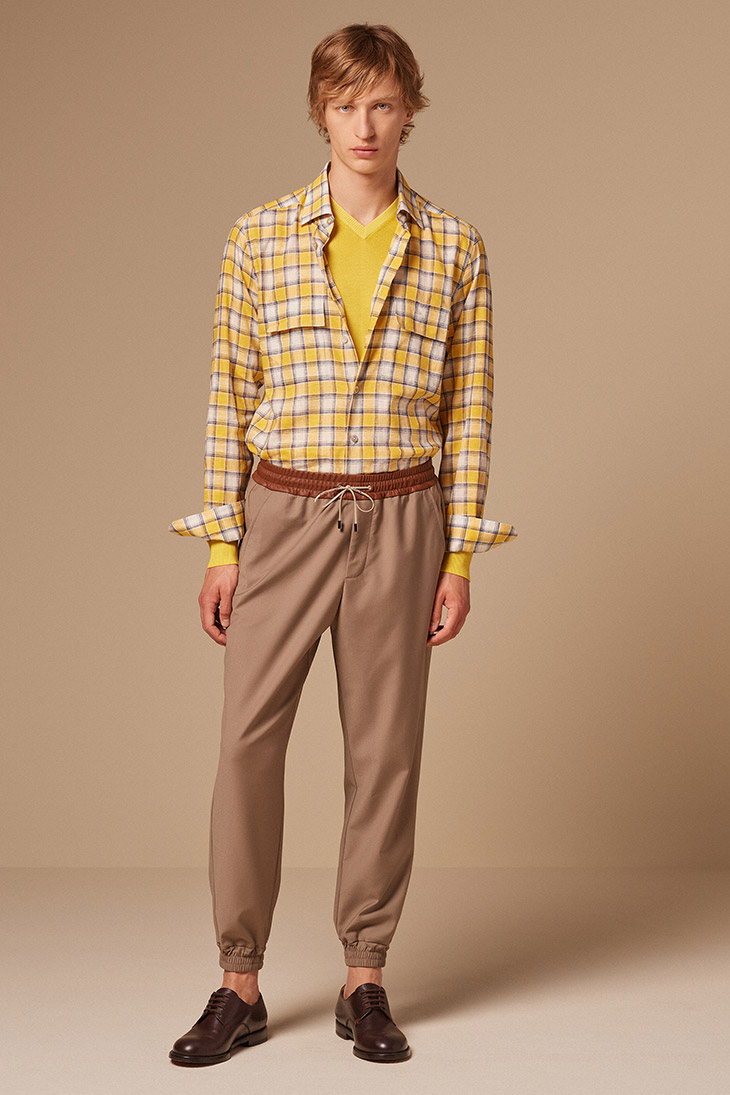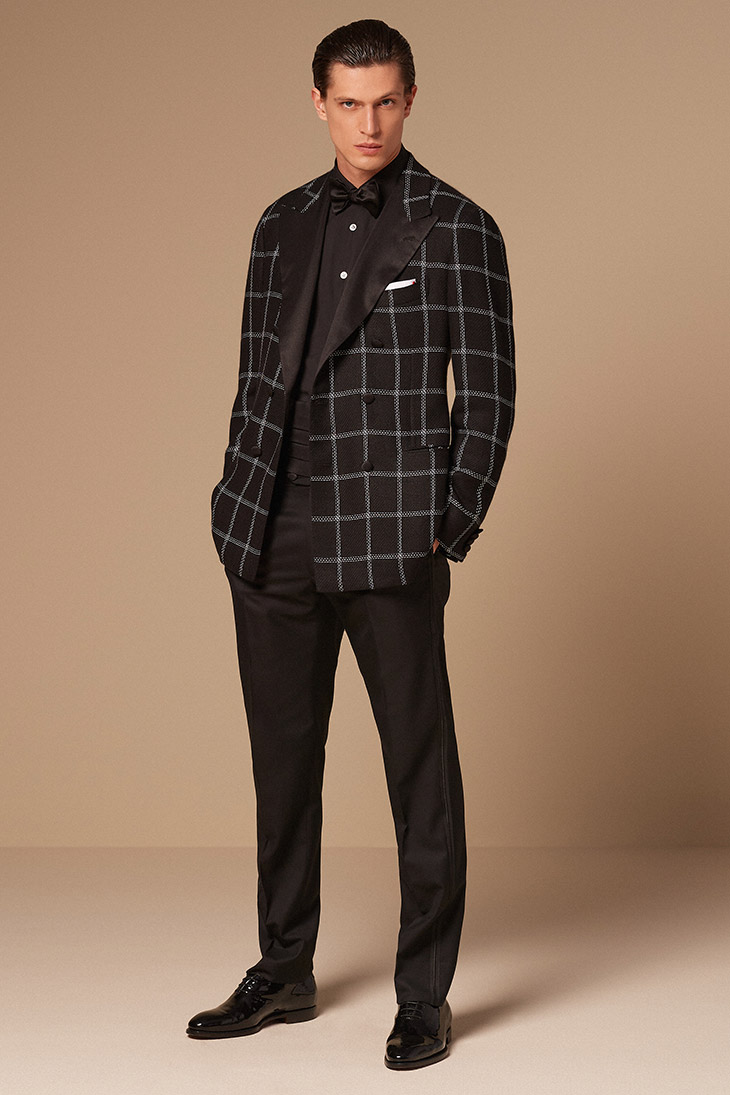 Color explodes both in the beachwear collection, with swimwear and short-sleeved jumpers in shades of yellow and orange, and in the refined collared shirts with a classic Neapolitan majolica motif printed on them, and in the evening, when the Kiton man reinforces his personality with double-breasted jackets and dinner jackets combined with sportier garments, such as the leather jacket and the reversible mackintosh.
See every look from the Kiton Spring Summer 2024 Collection in the gallery below: