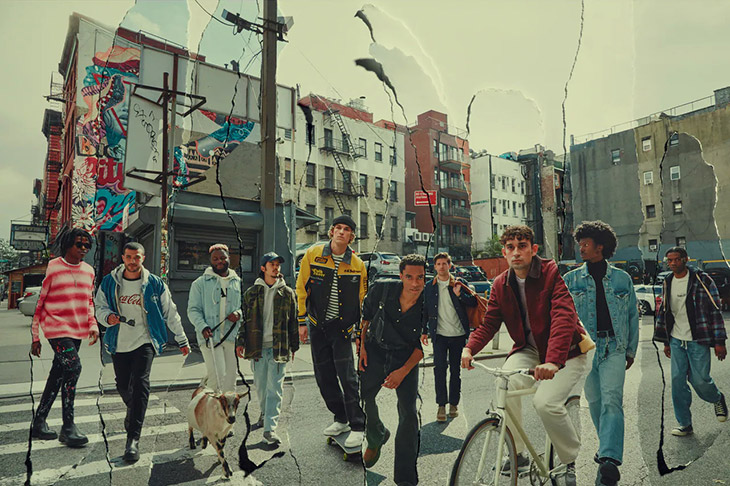 When it comes to menswear, a lot has changed throughout the decades. Not only have fashion trends shifted, but they've also been revisited, restyled and even enjoyed a revival like many wouldn't have predicted. Even if trends have returned, there have also been plenty of new trends to admire in menswear over the last few decades.
Whilst trends have changed, it's important to remember where menswear has been, as it might provide a window or sneak peek into where we are heading. For a detailed account of menswear throughout the decades, here is our retrospective of the trends you need to know.
The 60s
Everyone either has a memory or has a parent or grandparent with a memory of the 60s, so confirming menswear trends should be as easy as a conversation. The 60s were all about vibrant or bright-coloured clothing. Do a search on eBay through Qantas Shopping to earn Qantas Points, or any other online retailers to discover exactly how bright and vibrant the style of the 60s and proceeding eras was for menswear. Pants styles like bell bottoms or polyester fabrics were also all the rage during the 60s, which is something that might not still be all that appealing.
Another big trend in menswear of the 60s was the jacket with a branded collar, also known as the Nehru jacket. This particular jacket was quite popular in social circles seeking to act out against the 'establishment' as it was in the 60s. As was the case for a lot of the world, the hippy movement was also in full swing, meaning many of the menswear trends of the 60s revolved around tie dye. Suffice to say, the 60s was a unique decade for menswear and looking back, its foundations have certainly reappeared from time to time.
The 70s
The 70s transitioned from peace and love to the decade of disco, with menswear trends following suit. Some aspects of the 60s continued with polyester, a very popular fabric still in the 70s. Yet a more formal trend took over in menswear, which was the three-piece suit. Going to a disco was very popular in the 70s and being able to move in your three-piece suit was crucial, which is why fabrics like polyester and spandex were very on-trend. The bright colours continued into the 70s but in this decade there was a little more subtlety to the designs, often being found on the bottom of pants.
As the decade wore on, the introduction of punk rock meant a hard shift toward leather jackets and acid-wash jeans took over in the late 70s for menswear. This late shift would have a long-lasting effect on menswear, well into the following decades, helping to pave the way for a new look entirely. Leather jackets and jeans have remained a core component in the capsule wardrobes of style-seeking men.
The 80s
The 80s was the beginning of a menswear revolution, aided largely by music and the singers or bands that performed in this decade. Loud and proud male performers donned neon clothing, and tight leather pants, creating a bold, new style almost single-handedly. One singer in particular effectively inspired an entire population of men to wear one glove, a trend that lasted much longer than it otherwise should have.
The shift in style that was spearheaded by 80s musicians meant that it was okay for men of the 80s to wear brightly coloured clothes again, whilst their anti-disco counterparts (i.e. rock and mental fans) still enjoyed the leather jackets and ripped jeans of the late 70s.
As the decade continued on, television reintroduced itself and started a trend of mixing business with casual. All of a sudden there were sports coats and t-shirts being combined to create a relaxed yet formal style that plenty of men in the 80s adopted with pleasure.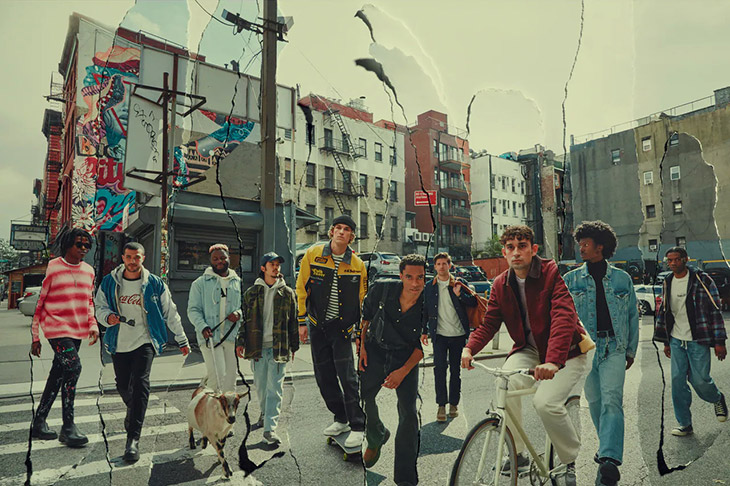 The 90s
A decade known for grunge and rock, the 90s carried with it more of the serious side of the 80s when it came to menswear. Colours were toned back, jeans and pants became baggier, as well as shirts that took a more homely feel with fabrics like flannel taking over. The vibrance of the decades gone past almost seemed to disappear overnight in 1990. Then when the late 90s came to be, the trends slowly started to change, with music again offering a big influence in menswear. Boy bands, pop rock and R&B began to gain popularity, meaning baggy clothes and a more refined style started to take effect.
One trend, which most would be happy to see the back of, was the baggy, off-the-hip pants. Not too many men would be proud to say they followed that trend, which involved letting their boxer shorts do the talking as they walked down the street. Still, the 90s offered plenty of positive trends for menswear, many of which you can see today as a new generation embraces its earliest-lived decade.
The Noughties
As the millennium arrived, we welcomed back an old friend: colour. The new millennium brought with it the revival of colour in menswear trends, and surprisingly even pink made an appearance. Despite colour being back in vogue, there were a few forgettable trends of the early noughties in menswear including trucker hats and even foam caps as well.
As the decade carried on though, one of the more popular and long-lived trends in recent decades came to fruition, this being the skinny jean. Much like the polyester pants of the 70s and 80s, the tight-fitting pants were back on trend in menswear, only this time in the form of skinny denim jeans. An entire male population it felt like was adorning skinny jeans in the noughties, and many continue to do so today.
Another trend that has continued today from the early noughties is footwear. Brands like Chuck Taylor, Vans and other sneakers were as popular then, as they are now. In fact, it's fair to say the noughties are probably the most influential decade on today's menswear trends.
~
Taking a trip down memory lane is always fun, and even more so when you look at fashion and in this instance menswear. It always offers up nostalgia, inspiration and perhaps even a touch of cringe, but hopefully not too much of the latter.
No matter what decade you thrived in, the menswear trends will almost certainly make a comeback. To be prepared, make sure you've always got this retrospective on menswear trends in mind.
Images from Fall 2021 Trends Update: ZARA Jackets, Jeans & Outwear Looks – See the full story here