Fashion house Tarpley presented its Spring Summer 2024 Collection, titled "Softwear," that brings technical garments created with natural fabrics, on September 8th, during the ongoing New York Fashion Week.
SPRING SUMMER 2024 COLLECTIONS
The Tarpley brand embodies confidence and comfort, representing a diverse and confident persona. Whether engaging in serene fly-fishing adventures in Montana or attending vibrant art parties in New York City, the Tarpley man personifies a commitment to exploring the world with insatiable curiosity. Throughout these numerous experiences, he maintains remarkable humility and an open-heartedness that endears him to those he encounters. Tarpley Spring Summer 2024 collection serves as a reflection of his sartorial journey.
From my home in Tennessee to the spotlight of New York Fashion Week, I am grateful and honored for this opportunity to present a novel fashion narrative. SOFTWEAR is not merely clothing; it's an expression of the spirit of exploration and self- assuredness – Tarpley Brooks Jones
Tarpley Brooks Jones embarked on a transformative journey that carried him from the rural landscapes of Tennessee to the vibrant realm of Art School in Chicago. It was during his time there that he discovered the profound spirituality of Buddhism and kindled a passion for fashion design that would shape his destiny.
Guided by a profound mission, Tarpley aspires to channel creative energy as a means of promoting consciousness and positivity. Fashion became Jones' chosen medium for this extraordinary quest.
Over the past eight years, Jones has meticulously honed his unique designs, initially experimenting with a streetwear brand in LA before establishing his eponymous label in 2022. Tarpley is a contemporary fashion brand known for its innovative use of technology in garment creation. It seamlessly merges avant-garde design, pioneering materials, and impeccable craftsmanship to produce stunning clothing imbued with a compelling brand essence.
Operating between New York City and his beloved hometown of Nashville, Jones envisions the establishment of production facilities and the brand's headquarters in both cities. This dual foundation, grounded in the distinct values of each location, forms the cornerstone of Tarpley. It represents a harmonious blend of pragmatism and idealism, uniting a mission and a vision.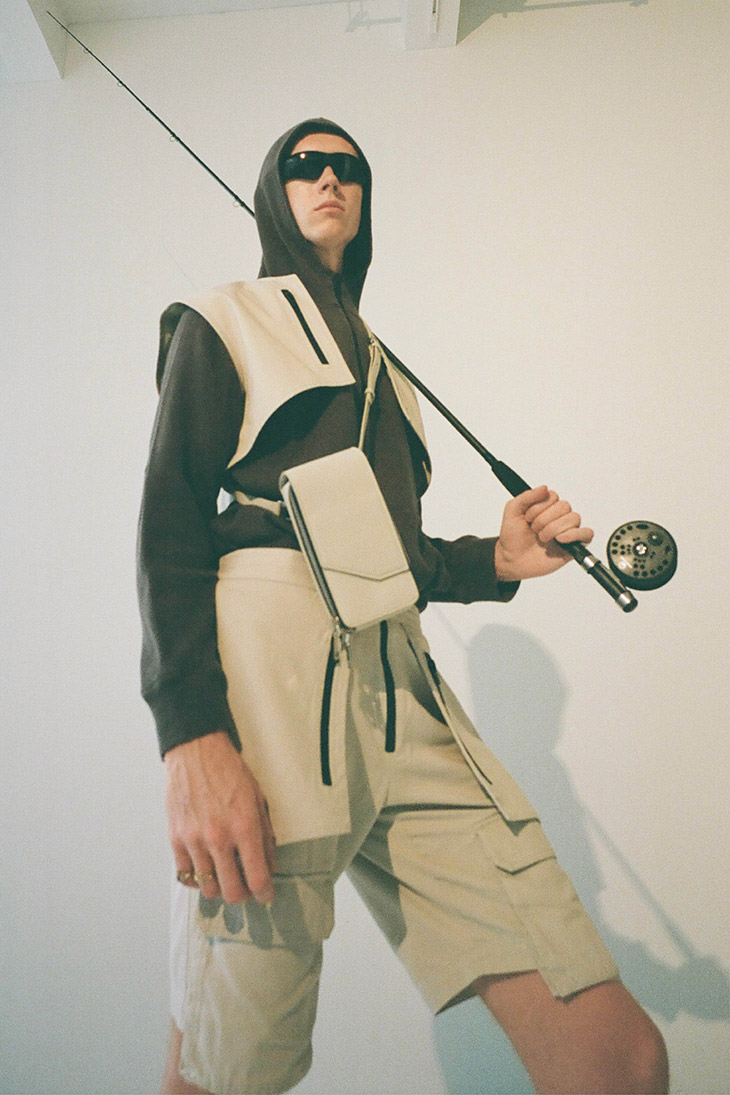 This mission transcends the mere creation of captivating fashion; it is a commitment to propelling our world toward sustainable energy practices. The brand's vision is to go beyond the boundaries of fashion by harnessing creative energy to cultivate consciousness and spread positivity.
Celebrating the diverse voices of America, Tarpley stands for family, fashion, and freedom. By infusing Buddhist principles into his brand, he aims to inspire compassion and mindfulness that extend far beyond the realm of fashion.