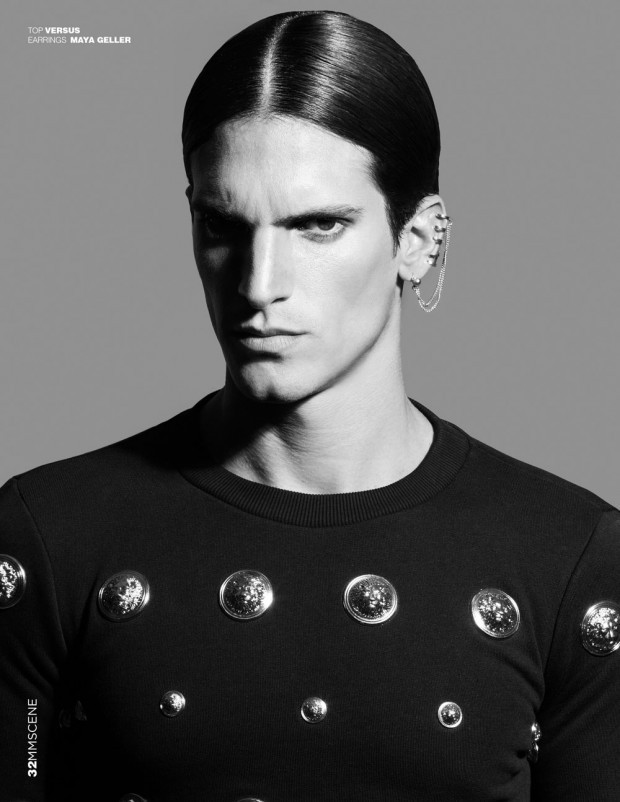 Despite popular belief, jewelry isn't just for women; it's also for men. But when it comes to wearing jewelry as a man, you really need to know how to go about doing so in a really classy way so you can come across as refined and stylish. There are certain jewelry designs, as well as pieces of jewelry, that are better suited to men than other pieces or designs of jewelry, so having an understanding of what works and what doesn't work will help guide you towards the right decisions to enhance your wardrobe and accessorize appropriately. (Image: Guy Haviv by Daniel Kaminski for MMSCENE January 2016)
So what are the top jewelry designs for men that you can find from reputable retailers? Continue reading, and then consider shopping for your jewelry from Kavador and other fine retailers who know what men want.
Read more after the jump:
Jewelry That Looks Worn, Yours, and Comfortable
While women tend to wear jewelry that is really flashy, men should do the opposite. A piece of jewelry on a man shouldn't be extreme. It should appear personal, and it should look like the piece has been worn for several years already. Rather than being obviously new, it should like it is a piece that you purchased somewhere along the way and you've kept wearing it since then. Ultimately, you should feel like yourself when you wear it, and it should look comfortable and make you look your best.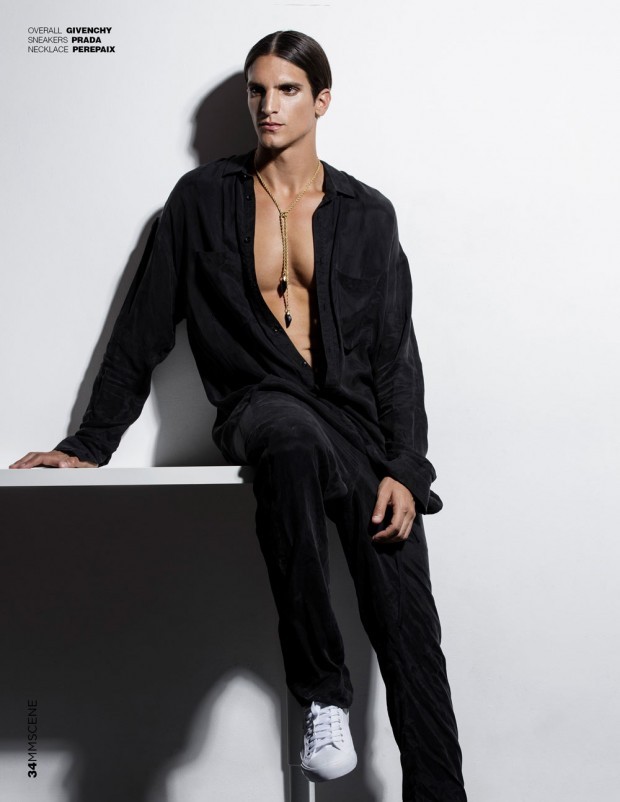 Guy Haviv by Daniel Kaminski for MMSCENE January 2016
Beaded and Metal Necklaces
Speaking of jewelry that's comfortable and not flashy, purchase a few beaded necklaces that will give you the best hipster, laidback, and casual look that you're after. Mala beads are popular not only amongst yoga practitioners and those who meditate, but also those who are looking for a great way to pull off a Boho inspired look with ease. And with so many different beaded chains to choose from, including those made of wooden beads and those made of various stones of diverse colors, you can choose the ones that you think will match your many outfits best.
RELATED: Find More Menswear Stories on MMSCENE
If the beaded jewelry look simply isn't your thing, you can go for something a little more refined by opting for a silver chain instead. Stick with thin chains, and you can even search for those that have masculine charms at the ends, such as dog tags. Silver is a great choice because it will go with anything, from a more formal suit or business casual look for work, to a really casual t-shirt and jeans look for the weekend.
Metal and Beaded Bracelets
In the same way that you can pull off a casual beaded necklace, you can also find beaded men's bracelets that are hugely popular right now amongst men. But if you do not like the beaded look, a great fashion statement would be a silver bracelet or a bracelet made of another metal that you prefer. Link bracelets, in particular, are eye catching yet really masculine, and you can purchase them in silver and gold so that you know that what you are wearing is not only fashionable, but also valuable.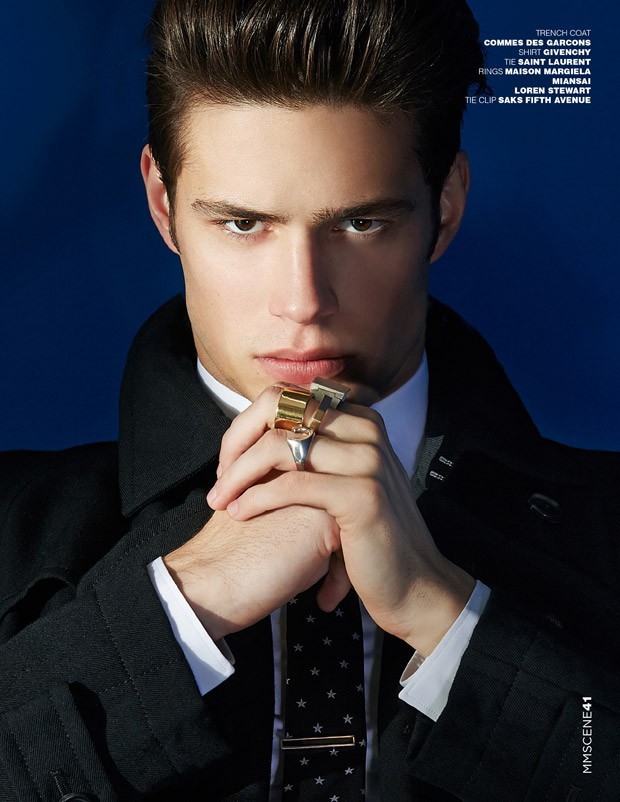 Nick Scherner for MMSCENE Magazine by Kimber Capriotti
Rings for Men
When it comes to rings, you can choose from a wide variety that are designed specifically for men, but the best choices are those with thick bands that are constructed of high quality metals. Yellow gold isn't very popular, as most men today prefer sticking with platinum, silver, white gold, and similar options, including more affordable options like pewter.
Unlike women's rings, when it comes to men's rings, a solid metal ring will suffice, though you may find some options that have gemstones set into the metal, giving them an even more elegant appearance. The stones shouldn't be large, but rather should serve as an accent, whereas a woman's ring will have the gemstone acting as the centerpiece.
Some of the more popular stone options for men include onyx, emerald, lapis lazuli, quartz, diamond, moonstone or opalite, and jade. And if you want to be eco-friendly and you want to avoid conflict gemstones, you can purchase gems that were created in the lab rather than mined. They're just as lovely, as they look like the real thing, and they are affordable.
Once you start shopping for jewelry designs for men, you will notice that there are many different options available, from those that are more sophisticated to those that are a lot more casual in appearance. Have a good mix of both in your wardrobe so that you can accessorize with ease, regardless of what your outfit is for the day or night.