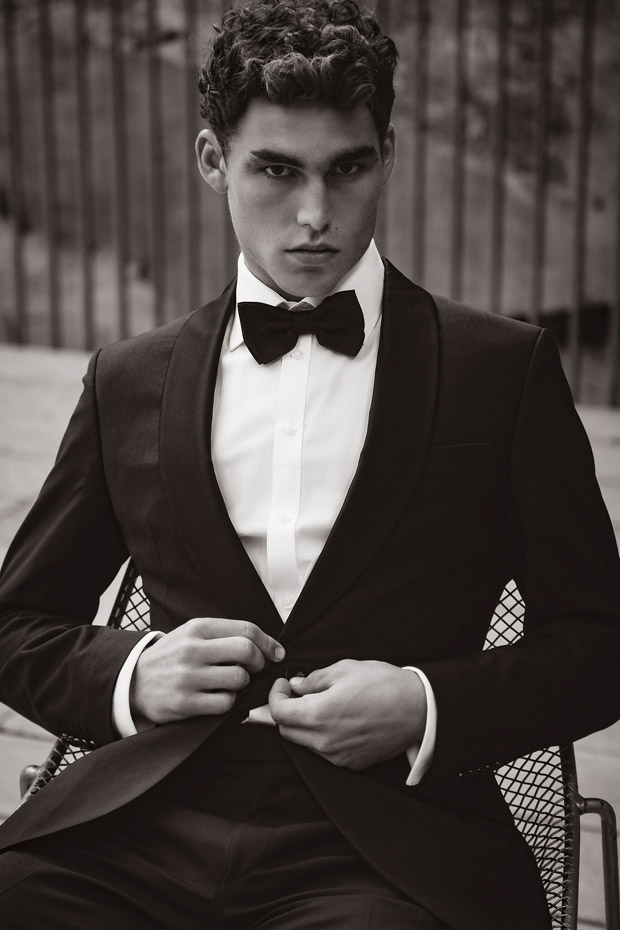 Every person has such momentous occasions in life when they want to wear a special outfit. Women have a floor-length evening dress, and often not even one, for these events. But men also have a secret weapon that aims right at the heart, and it's called a tuxedo. Is a tuxedo worth buying? Or will a perfectly tailored three-piece suit be enough for especially solemn occasions? Find out why mens Tuxedo suits have the special privilege of being attire for gala ceremonies, and why some exceptional events are not even possible to visit without them.
Is a 3 Piece Suit the Same as a Tuxedo?
The difference between a tuxedo and 3 piece suit consists not only in the shape of the cut, the width of the lapels, or the number of buttons but also in their purpose.
The three-piece suit is the perfect attire for business life and career advancement. A man in such a costume creates the impression of a man who is firmly in control of all his affairs and can flawlessly cope with any task.
A tuxedo is an outfit for ceremonial and social events, i.e. for sophisticated leisure activities. It emphasizes the status of a person and his ability to be exquisite and gallant in high society.

What Defines a Tuxedo?
What should be the costume to match the black or white tie dress code requiring a man to wear a tuxedo? The difference between 3 piece suit and tuxedo is that the latter has a number of standards that the suit does not have to follow:
The shape of the neckline should be rounded, which is also emphasized by the shape of narrow lapels.
Since this is festive attire, the lapels should be made of silk or satin, which gives the tuxedo a special solemnity.
Most often, men wear black tuxedos, although navy blue, lilac-purple, grey, and even white are also available. However, the checkered tuxedo is more of an experimental outfit and has not gained popularity. At the same time, plaid three-piece suits are very common and look great as business casual wear.
When to Wear a Tuxedo vs. Suit?
First of all, a tuxedo is worn at a ceremony, be it a marriage or awards ceremony, a charity ball, a corporate social event, and so on.
Attending classical music concerts, theatres, and other luxurious events in a tuxedo will give this occasion a special significance.
Private parties organized for the purpose of pleasant socializing also sometimes require a special dress code.
Don't forget about the digital space! By making an amazing photo shoot in a tuxedo and posting it on social networks, you will win the heart of any girl.
Unlike tuxedos, three-piece suits are ideal for business meetings, conferences, informal and formal parties, restaurants, offices, and other places where social life wells up. A tuxedo emphasizes the exclusivity of a man, and a three-piece suit highlights his social involvement. Therefore, they complement each other perfectly, and a socially active person wears a 3 piece suit during the day and a luxurious tuxedo in the evening.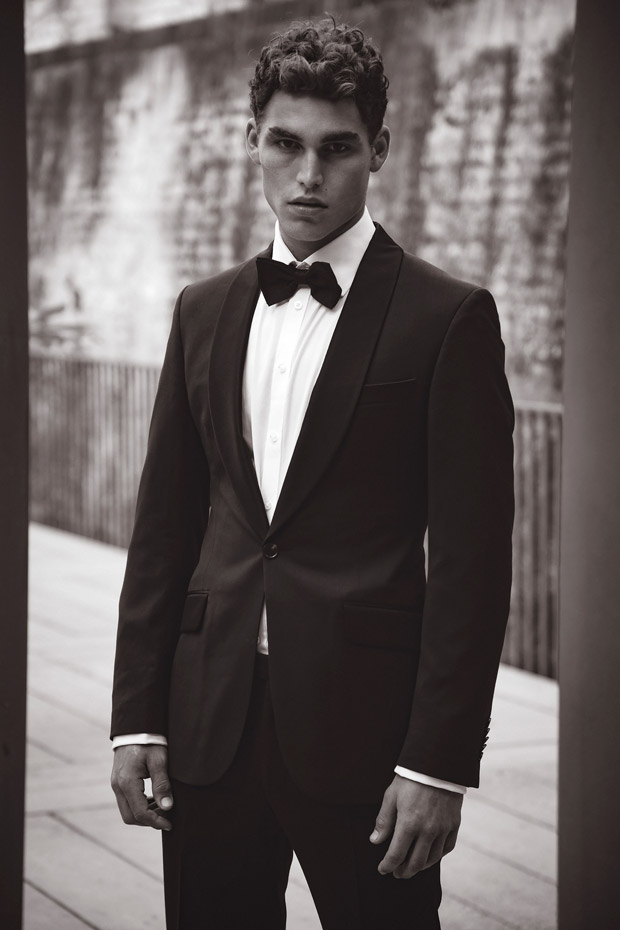 Summary
The difference between tuxedo and three-piece suit suggests that a man's wardrobe should have both. Wearing a smart tuxedo to work instead of a business suit would be ridiculous. In this case, people around the would quietly laugh behind his owner's back. At a solemn ceremony, a man in an ordinary three-piece suit will also feel a little awkward when there are so many handsome men in tuxedos and beautiful ladies in gorgeous dresses around. Therefore, having bought both, you will always feel confident wearing each of the outfits for suitable events.
Images from MMSCENE PORTRAITS: Brayden Templeton by Pat Supsiri – See the full story here