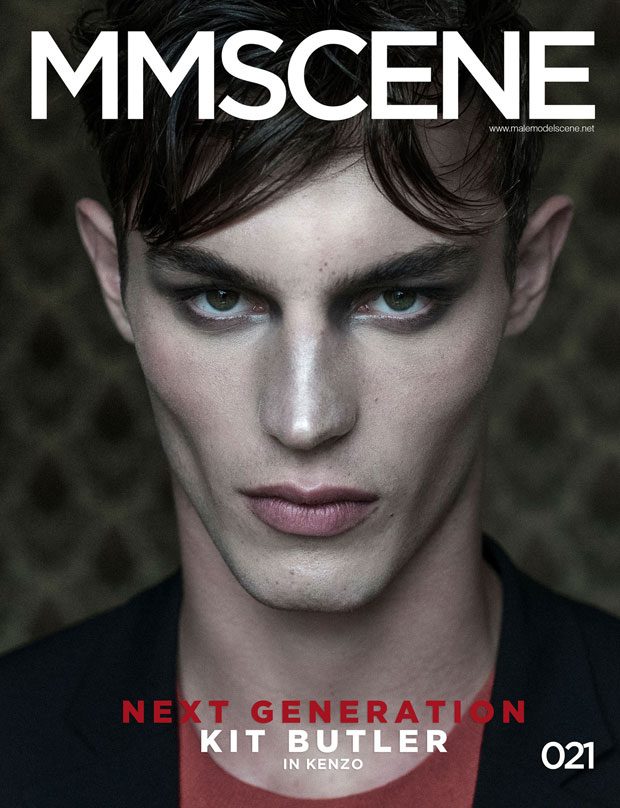 For the latest issue of MMSCENE magazine we started our journey in Paris for a reunion with Kit Butler, a top model on the rise who was photographed by the talented Benoit Auguste for our latest cover story. Kit also sits down for an exclusive interview, talking about the start of his career and taking on the modelling scene.
When it comes to the latest fashion shoots we explore the spring summer 2018 collections in a series of editorials coming from our international contributors. Our Asia Fashion Editor Randolph Tan mixes in the sportswear influences for a session by photographer Mun Kong, followed by our trip to Milan for photographer Lukasz Wolejko-Wolejszo and model James Parker styled by Fabiana Vardaro. James also sits down with our Editor Katarina Djoric for an exclusive interview.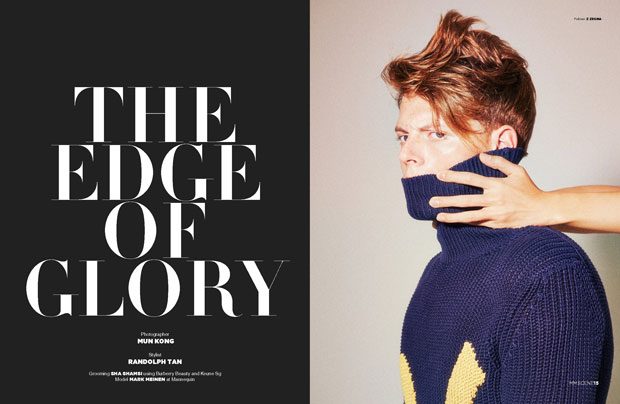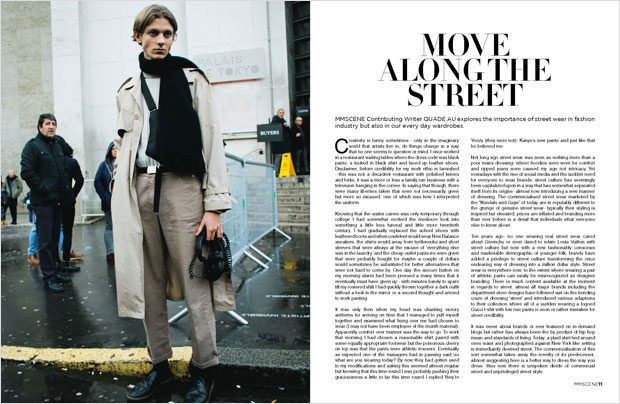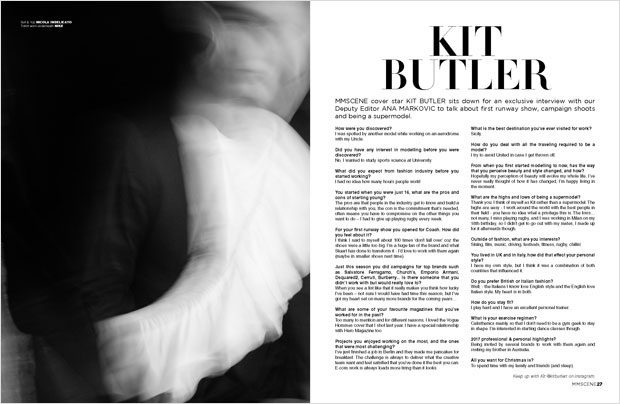 While our Art Director Igor Cvoro teams up with Katarina and illustrator Dixie Dynamite for a striking story with the promising Stefan Kuzmanovic at Drea Model Placement to explore the best of monochrome pieces. Followed by the return of our contributor Annyck  Benth who created a stylish fashion escaped with stylist Cesco Spadaro and models Philip Milojevic and Tom Coysman. Le Spleen is an edgy story coming from photographer Anna Sampson and stylist Rebecca Muzzioli. Also, our Milan Contributing Stylist Stefano Guerrini explored the latest from Italian menswear for an elegant shoot by Marco Conti.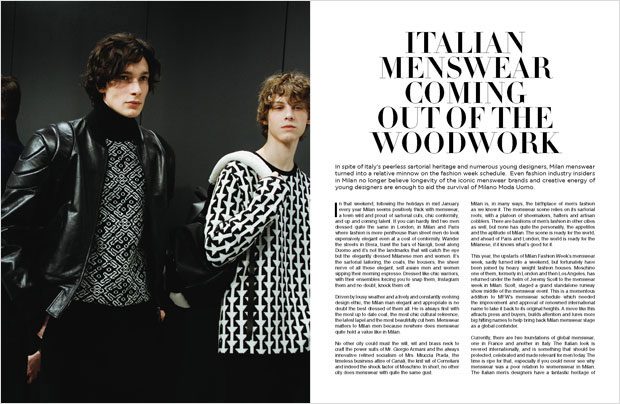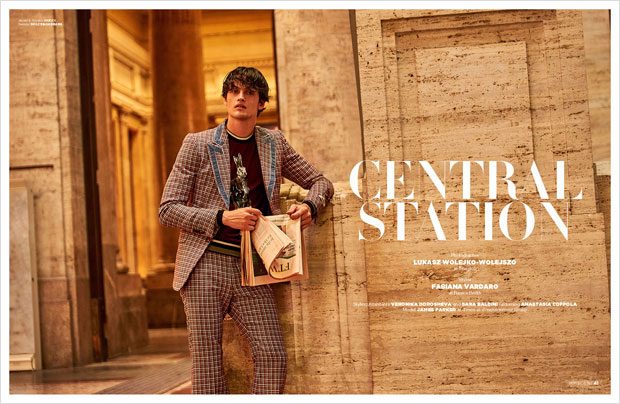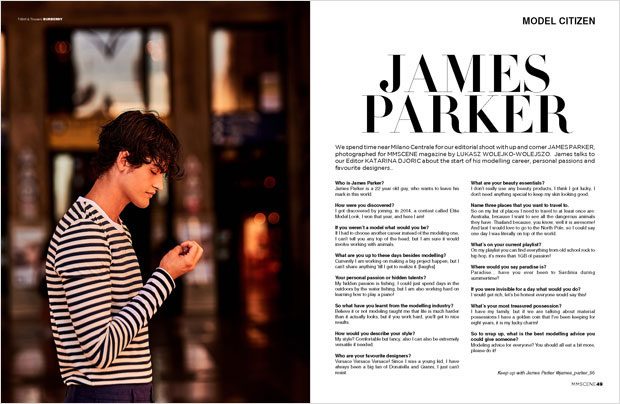 Elsewhere in the issue, our contributing writer Quade Au talks about the influence of sportswear in the fashion industry but also the way we got used to the athleisure in our every day lives  in the Move Along The Street piece. While in the Italian Menswear Coming Out Of The Woodwork it was time for me to sum up the current state of menswear and the ever shorter Milano Moda Uomo, contradicting the importance of Made In Italy and the local sartorial craftsmanship in today's industry. We are also back in Australia where our Contributing Photographer Pat Supsiri teamed up with the promising Ryan Frederick for an elegant new shoot, while the model up and comer also gave an exclusive interview.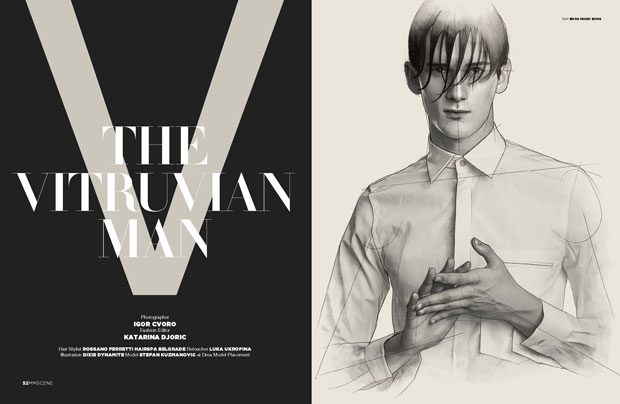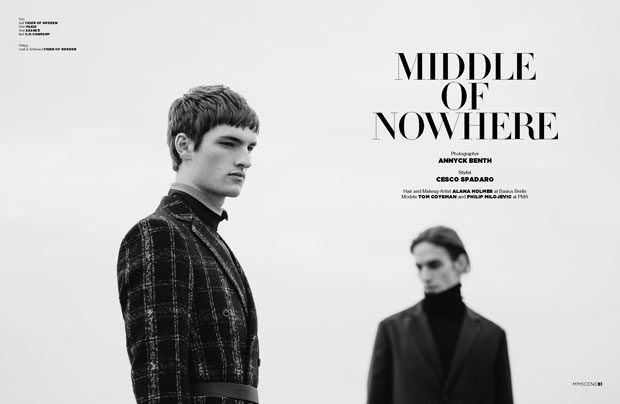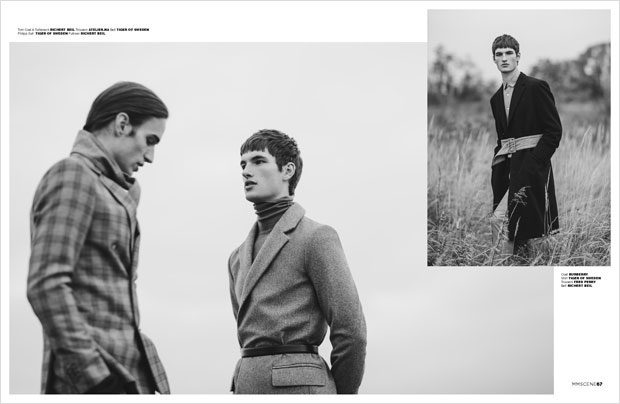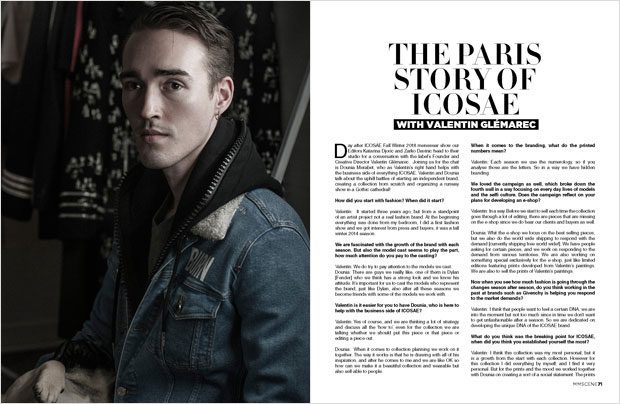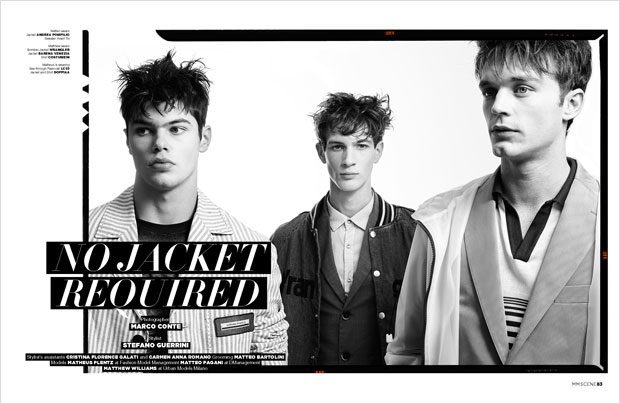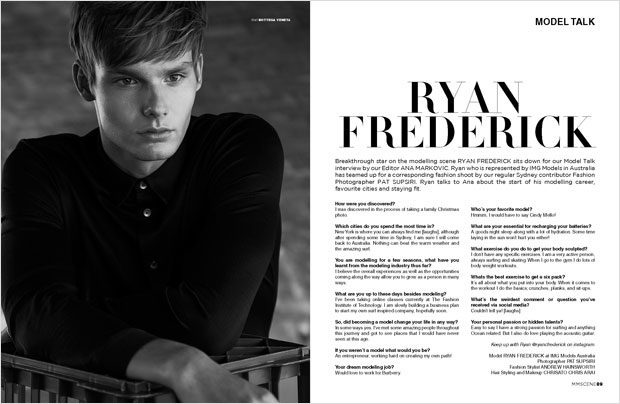 Finally, Katarina Djoric and I had the honour to visit ICOSAE atelier in Paris and talk with the Paris based label's creative director Valentin Glémarec as well as it's right hand and business manager Dounia Merabet.
Photographers Benoit Auguste, Mun Kong, Lukasz Wolejko-Wolejszo, Annyck Benth, Anna Sampson, Marco Conte, Pat Supsiri, Ariel Chan
Stylists Edem Dossou, Fabiana Vardaro, Cesco Spadaro, Rebecca Muzzioli, Stefano Guerrini, Andrew Hainsworth
Models Mark Meinen, Kit Butler, James Parker, Stefan Kuzmanovic, Tom Coysman, Philip Milojevic, Matthew at AMCK, Matheus Plentz, Matteo Pagani, Matthew Williams, Ryan Frederick.