Adam Lindholm by Jacek Szopik for MALE MODEL SCENE + EXCLUSIVE Interview
|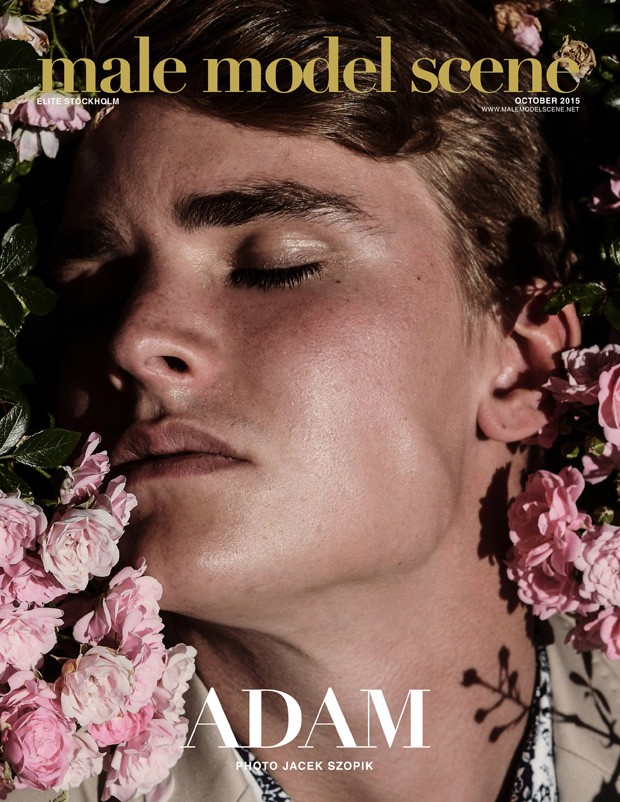 He was discovered on a Justin Bieber concert and now this young Swede is represented by top agencies around the globe. Meet Adam Lindholm from ELITE Stockholm with our latest EXCLUSUIVE Q&A accompanied by a shoot from photographer Jacek Szopik.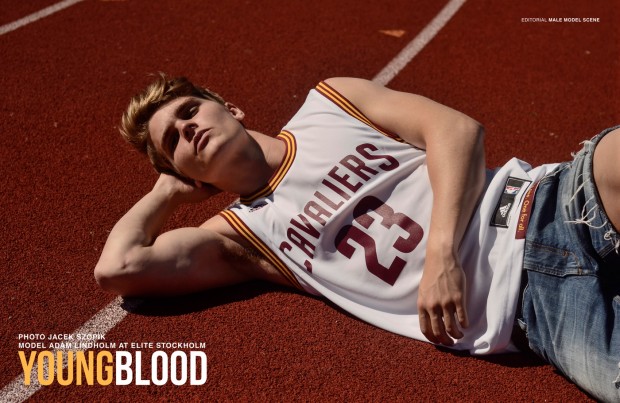 Who is Adam Lindholm?
Adam Lindholm is a humble, relaxed and sporty guy who likes to have fun.
How were you discovered?
I was discovered at a Justin Bieber consert in Stockholm while I was working as a security guard.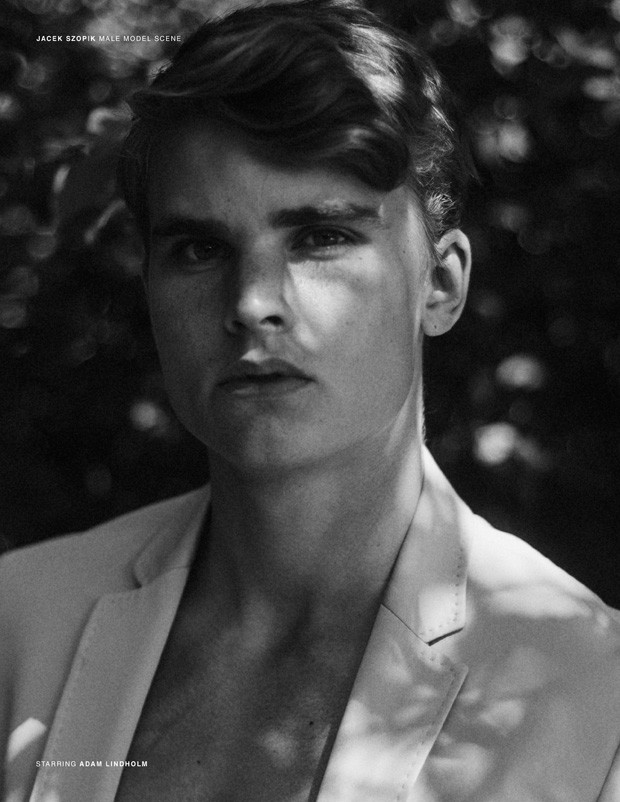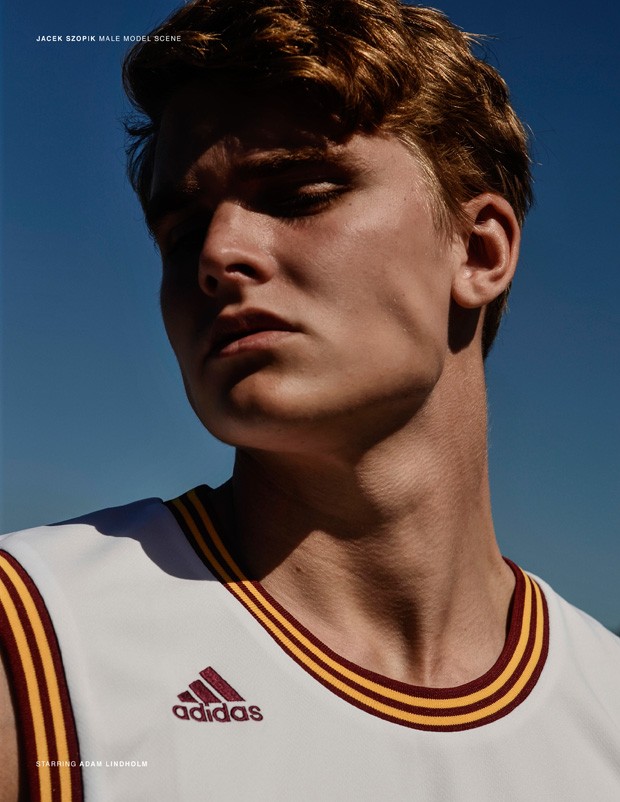 Your personal passion or hidden talents?
In ten years I hope working with something that I'm passionate about and living with the woman I'll spend the rest of my life with.
Ten years from now (you will be…)?
My personal passion and talent is soccer.
Favorite word:
My favorite word is guacamole
What's no fun?
Waiting too long is no fun.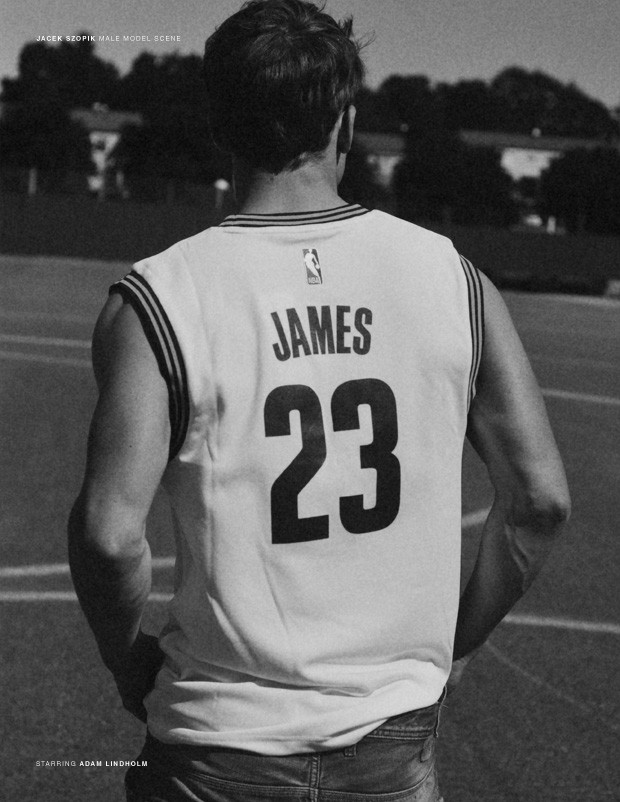 Who's your favorite Supermodel?
My favorite Female supermodel is Irina Shayk and Male supermodel is David Gandy.
Instant gratification?
One of my instant gradifications is food.
Current 'eye candy'?
My current eye candy is my new vintage bag I bought a week ago.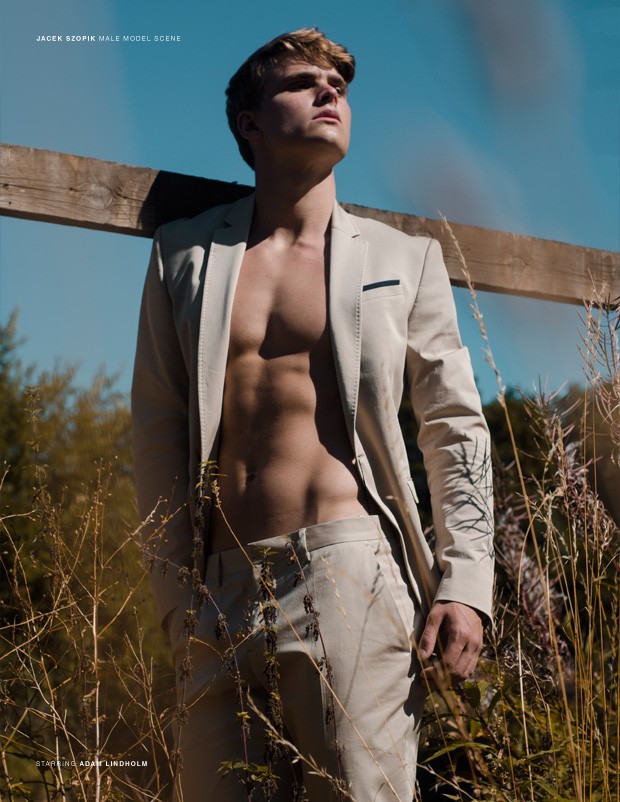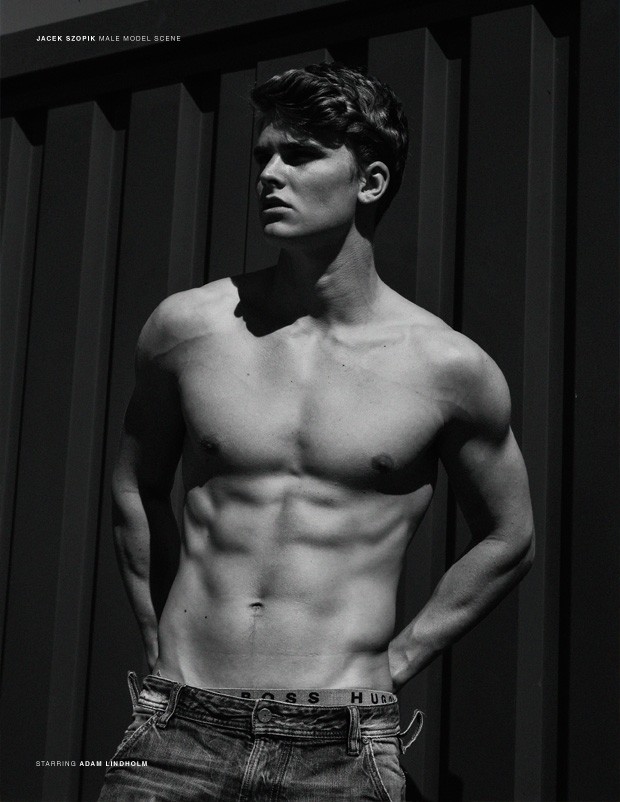 Favorite movie?
Step brothers.
Your Dream modeling Job?
Watch or perfume commercial for one of the big brands.
What's on your current playlist?
I haven't had Spotify in a while so nothing.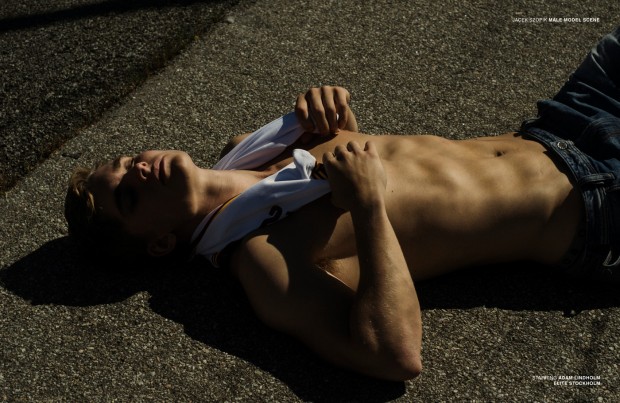 Something 'Timeless'?
Leather jackets.
What's your beauty secret or essential grooming routine?
Get plenty of sleep and drink a lot of water.
A quote that sums you up:
Dream big, work hard and stay humble
Discover Adam's portfolio at ELITEMODEL.se