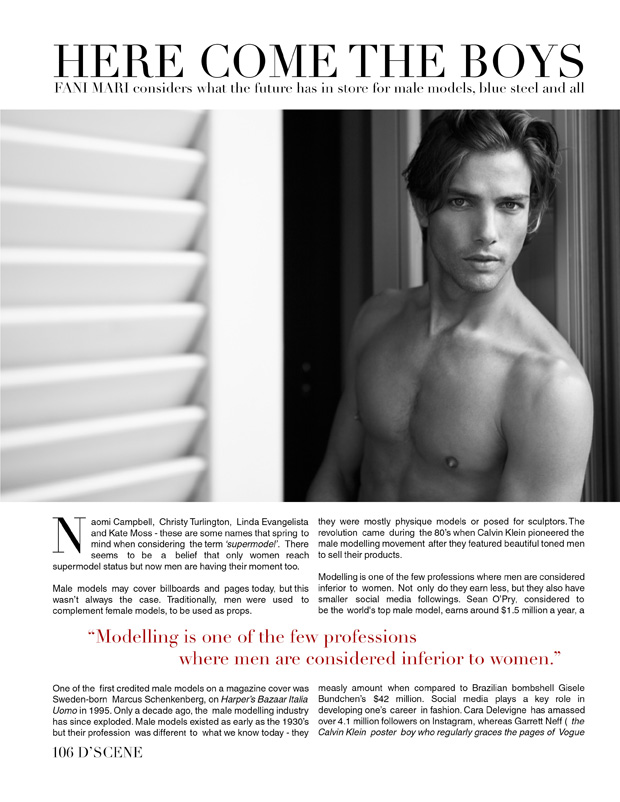 FANI MARI considers what the future has in store for male models, blue steel and all for the launch edition of D'SCENE Magazine. Naomi Campbell, Christy Turlington, Linda Evangelista and Kate Moss – these are some names that spring to mind when considering the term 'supermodel'. There seems to be a belief that only women reach supermodel status but now men are having their moment too.
Male models may cover billboards and pages today, but this wasn't always the case. Traditionally, men were used to complement female models, to be used as props.
One of the first credited male models on a magazine cover was Sweden-born Marcus Schenkenberg, on Harper's Bazaar Italia Uomo in 1995. Only a decade ago, the male modelling industry has since exploded. Male models existed as early as the 1930's but their profession was different to what we know today – they were mostly physique models or posed for sculptors. The revolution came during the 80's when Calvin Klein pioneered the male modelling movement after they featured beautiful toned men to sell their products.
Model above Lucas Marcos at NoLogo and Sight Management Studio.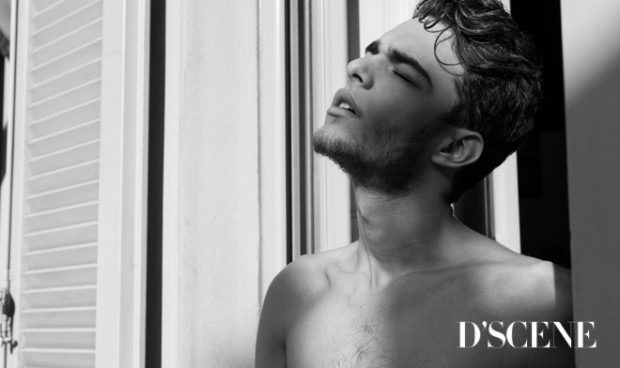 Modelling is one of the few professions where men are considered inferior to women. Not only do they earn less, but they also have smaller social media followings. Sean O'Pry, considered to be the world's top male model, earns around $1.5 million a year, a measly amount when compared to Brazilian bombshell Gisele Bundchen's $42 million. Social media plays a key role in developing one's career in fashion. Cara Delevigne has amassed over 4.1 million followers on Instagram, whereas Garrett Neff (the Calvin Klein poster boy who regularly graces the pages of Vogue Paris, GQ and Harper's Bazaar) has only 20,000 followers. The imbalance is clear to see.
The pioneer was Jeff Aquilon -a man that could strike a pose, and still does, and was getting paid lots to do so. Discovered by Bruce Weber, he was the favourite muse for many photographers in the 1970's and mid-1980's. In 2010, VMan magazine declared him to be as the world's first male supermodel.
Model above Ludovico Vazquez at I LOVE Models Management.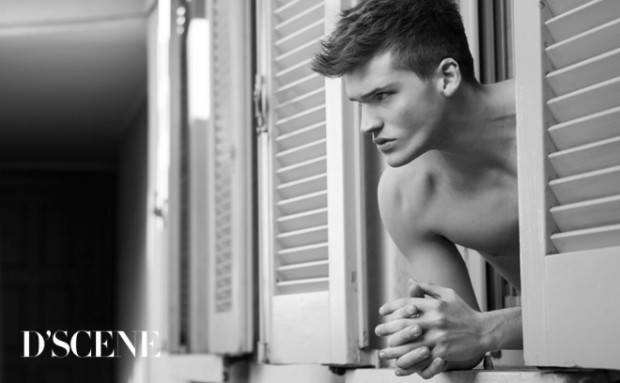 Other names that were glowing brightly on the fashion radar at this time were Michael Flinn and Bruce Hulse. Once known as 'the incredible Hulse', Bruce Hulse was another Weber prodigy and he quickly bagged a Calvin Klein campaign.
The rising significance of male models came in hand with the rise ofmen's magazines. The past two decadeshas seen countless men's titles establish and grow in popularity. Generally these publications featured actors, politicians or athletes on their covers, but sometimes male models had the leading role.
A key moment was Details magazine's March 2014 issue. Celebrating the impact and prominence of male models, it's cover featured 10 internationally renowned male models; Garrett Neff, Clement Chabernaud, Noah Mills, Tyson Ballou, RJ Rogenski, Andres Velencoso Segura, Mathias Lauridsen, Arthur Kulkov, Simon Nessman and Sean O'Pry. These men proved they can be in the spotlight as stars in their own right.
Model above Ilias Avantiras at I LOVE Models Management.
A strong and daring move from Details,this was a sidestep around the fashion industry's fixation on the female form. Vogue has only ever featured five men on its cover, who notably are not models. Elle UK followed suit, featuring David Beckham on the cover in 2010. Admittedly these are female titles, but they have a great reach and influence within the industry. Men's titles give cover space to ladies but until women's titles return the favour, the status quo will remain in their favour.
GET NEW ISSUE OF D'SCENE MAGAZINE IN PRINT & DIGITAL
Male models have come a long way in the fashion scene, but they still have a long way to go. Steps have been made to change this and the launch of London Collections: Men in 2012 gives a voice to the male model community.
Model above Ryan Danvers at Independent Men.
Men's fashion is booming. Growth within the luxury menswear market is almost double than in womenswear and it's set to reach $18 billion in 2016, according to market research company Mintel. Further economic data compiled by Mintel shows that male models have become more influential than they used to be, and they're increasingly powerful marketing tools. This growth opens doors for male models to raise in profile. Garrett Neff spoke of these developments to The Business of Fashion and summed up what most people are thinking, "I still don't think guys are ever going to be nearly as influential, but it has changed for sure".
ALL PHOTOS BY SINEM YAZICI, story available in the #00 issue of D'SCENE.
124 pages, published 10/15/2014
The premiere edition of D'SCENE magazine