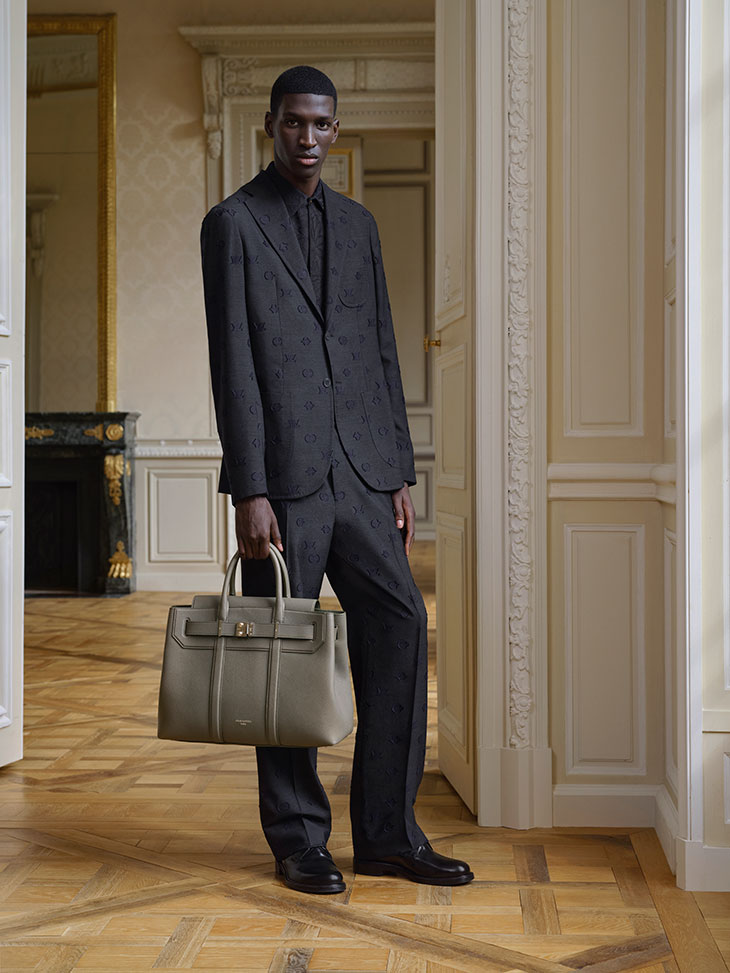 Louis Vuitton presents the Spring-Summer 2024 LV New Formal men's collection, echoing the Maison's modern elegance. Eternal workwear essentials accentuate high-quality fabric staples, encompassing single-breasted suits and coats to versatile shirts in solids, stripes, or patterns boasting sleek designs and attractive fits.
Accessories like the graphite gray Keepall Damier Graphite, the Taiga, and the Lockit Millesime pair seamlessly with seasonal footwear such as the Sorbonne loafers and Varenne Chelsea boots or derbies in hues of cognac, tobacco, dark blue, or black leather. Enhancing the collection are small leather items and belts like Vendome or LV Skyline, coupled with luxe 100% cashmere scarves and revamped Horizon travel bags in graphite Damier or timeless black.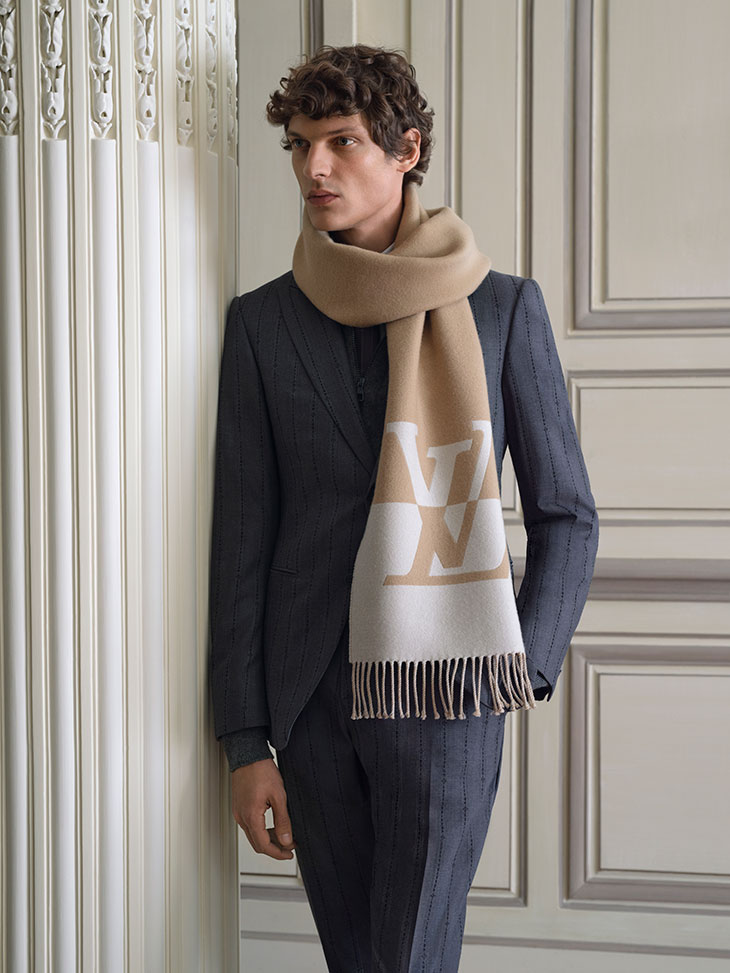 For festal events, Louis Vuitton's evening attire marries ageless grace with modern flair, featuring Starry Night tuxedos, the tonal jacquard Thistles motif, and the ornate Monogram Eclipse design, complemented by the refreshed check named LVTangles. Perfecting these ensembles are accessories like the glossy Louis Vuitton Varenne derbies and the Keepall or the understated Fastline belt bag from the LV Aerogram collection.
For laid-back moments, the brand's updated tailoring showcases sophisticated spins on Maison classics, from suede leather jackets to crewnecks and cardigans adorned with a contrasting Jacquard two-tone Monogram design on the sleeves. Season's highlights include a double-breasted jacket with the LV Crosses design, shirts with the novel Monogram Eclipse or Monogram Wave designs, and the Voltaire derby sporting the LV logo in white, neon green, or nuanced versions. Bags like the LV Aerogram backpack or the Taurillon or Eclipse flat bags are go-tos for short trips.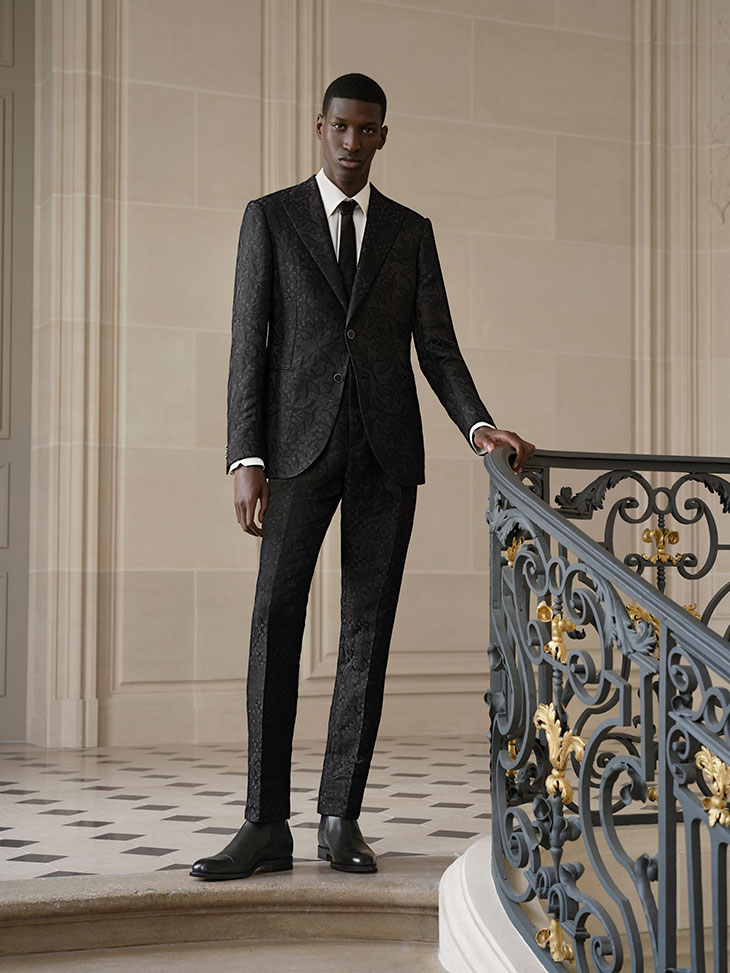 In 2023, the brand's alliance with Domaine des Massifs flourished, broadening the acclaimed Cuir Millesime range with the Georges Tote, a distinctive bag crafted from premium textured leather. A tribute to Louis Vuitton's son, a champion of French craftsmanship, the Georges Tote boasts a streamlined structure that accentuates the leather's innate allure and includes a sophisticated S-Lock closure. Designed for discerning patrons, this tote features a versatile adjustable, detachable strap and is obtainable in black or khaki-gray calf leather.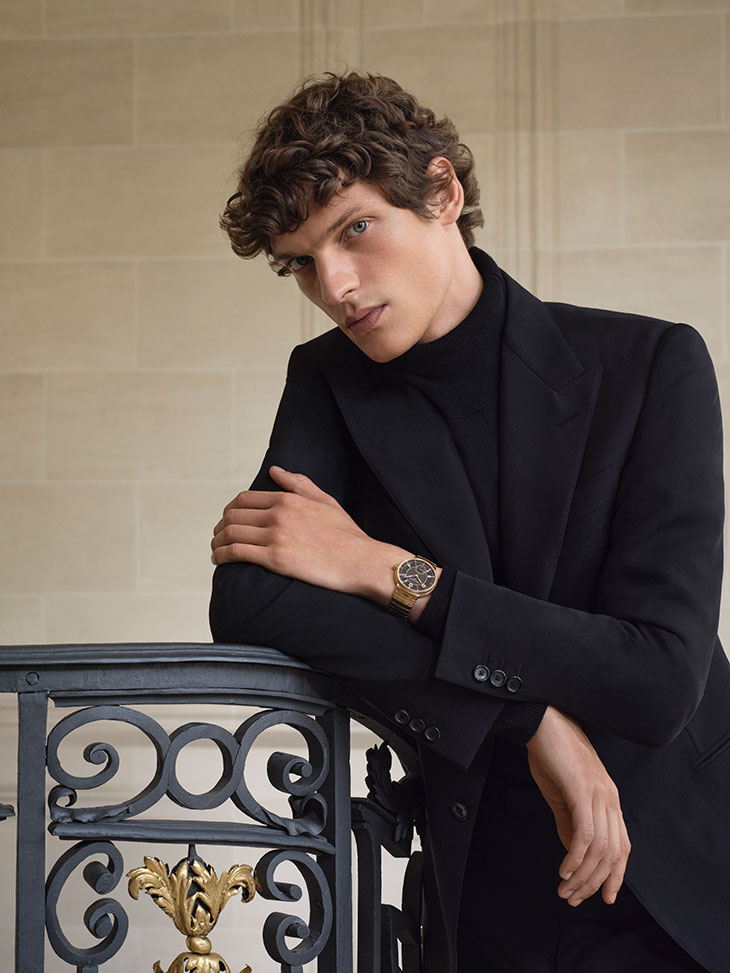 Rounding up the season's must-haves are cashmere scarves and hats in chic shades, accompanied by a leather cap. Newly introduced eyewear consists of squared aviators featuring green lenses with golden frames or marbled acetate frames with trendsetting squared lenses.