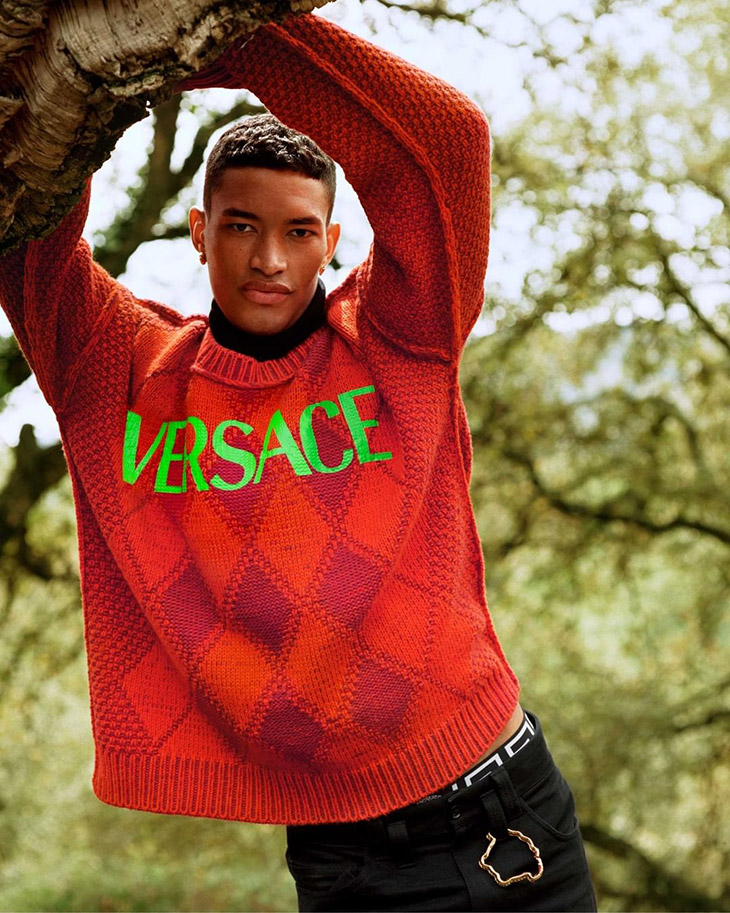 Versace is one of the brands that offered men class and quality and revolutionized the fashion world. Versace undoubtedly transformed fashion shows and added a mixture of pop culture. They laid the foundation for the new phenomenon for which fashion shows are known today.
Even though the fashion designer was shot more than two decades ago, Versace for men has become more significant than ever. Nevertheless, Gianni Versace is an iconic fashion designer whose footprints continue to be followed today.
A brief history of Versace and their path to success
Gianni Versace's passion for fashion started quite early. His mother was a dressmaker, and he also worked in her dress-making shop. After high school, Versace moved to Milan in the 1970s. Luckily, Versace also worked for some of the top fashion houses, like Genny, Callaghan, and Complice.
Versace started with a women's line, and in the beginning he mostly focused on ready-to-wear collections. Gianni gained experience working for these top brands and decided to launch his fashion line in 1978. Versace brought his brother and sister, Santo and Donatella, on board, who started working for him on shaping the house's DNA.
Interestingly, Versace's collections became a style staple, and they revolutionized the fashion industry. To crown it all, Versace throughout the early 1980s and 1990s, developed strong ties with celebrities such as Elton John, Naomi Campbell, Madonna, Princess Diana, etc. Furthermore, the original supermodels of the 90s were close to Gianni, and have supported him throughout his career, appearing on the regular as his runway stars. Unfortunately, Gianni Versace tragically passed away when he was shot dead in 1997 in front of his famed Miami mansion. Versace was 50 years old when he was killed.
Versace for Men As a Revolution in Men's Fashion
Initially, the Versace brand was known mainly for women's fashion. Some of the best ready-to-wear collections for women were created by the fashion industry. Nevertheless, Versace dived into the men's version and dominated it.
Amazingly, Versace has made clothes for royals like Prince Charles. Their men's brand is widely worn by top stars like Sam Fender, Richard Madden, LeBron James, David Gandy, etc. Furthermore, in the 1980s, many musical icons like Robert Redford, Marvin Gaye, Elvis Presley, Clint Eastwood, etc., all patronized Versace.
Aside from clothing and accessories, Versace also delved into producing cologne for men. Their cologne for men is also worn by some of the notable names in the fashion industry. Aside from that, Versace fragrances for men are unique and produced from natural scents.
There is hardly any men's fashion style that Versace has not created. Remember, their initial focus was women, but Versace has become a household name even in men's fashion.
How to Style Versace for Men
Styling a men's fashion for Versace depends on the event you want to attend. If the outing is casual, you can pair the always eye-catching Versace print shorts with a print shirt to give you a glamorous look. Think of a summer night in Miami. You could also mix it up with the label's monochrome looks. If the event is casual and during the summer, you can combine Versace pieces with the fashion label's standout footwear and accessories more easily.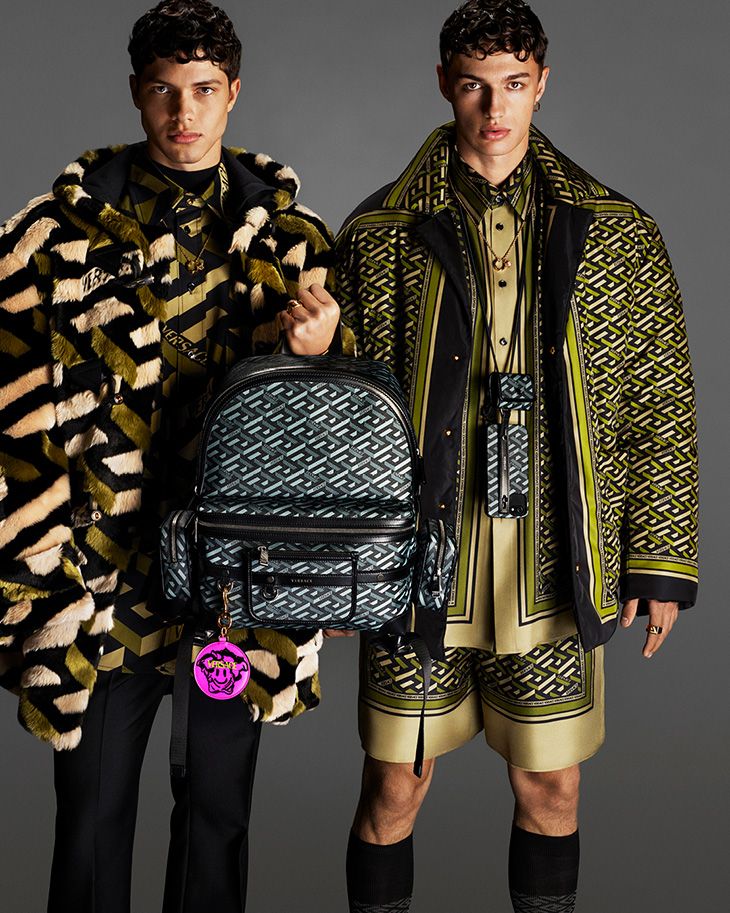 In addition, for more formal events, Versace offers perfectly tailored suits in monochrome but also labels signature prints and the all familiar La Greca monogram introduced for the first time with Versace Fall Winter 2021 collection. A matching suit and a La Greca monogrammed man's cross-body bag will elevate your look and make a statement. Versace for men has in the past decade turned into massive business for the Milano based fashion house. Today in addition to underwear, the house also offers men's beachwear. Accessories are equally important for the house, developing not only mans bag but premium footwear as well. Needless to say their menswear can cover any event you can imagine.
Interestingly, Versace's leather accessories are while not premium prices are slowly taking over the market. For instance, Versace also has classic leather items such as trousers, jackets, etc., for men. Leather pieces from Versace for men collections are no doubt on a more daring side, yet these are the houses true investment pieces and are for sure to allow you standing out in a crowd.
What is So Special About Versace ?
That said, there is something defining a Versace look. You can barely wear a Versace garment without standing out in the crowd. However, with a focus on classic pieces Versace has also maintained their quality and has continued to grow as a true fashion industry giant. In 2018 Capri Holdings have acquired Versace, adding up the Italian premium fashion brand to its portfolio of brands such as Michael Kors and Jimmy Choo.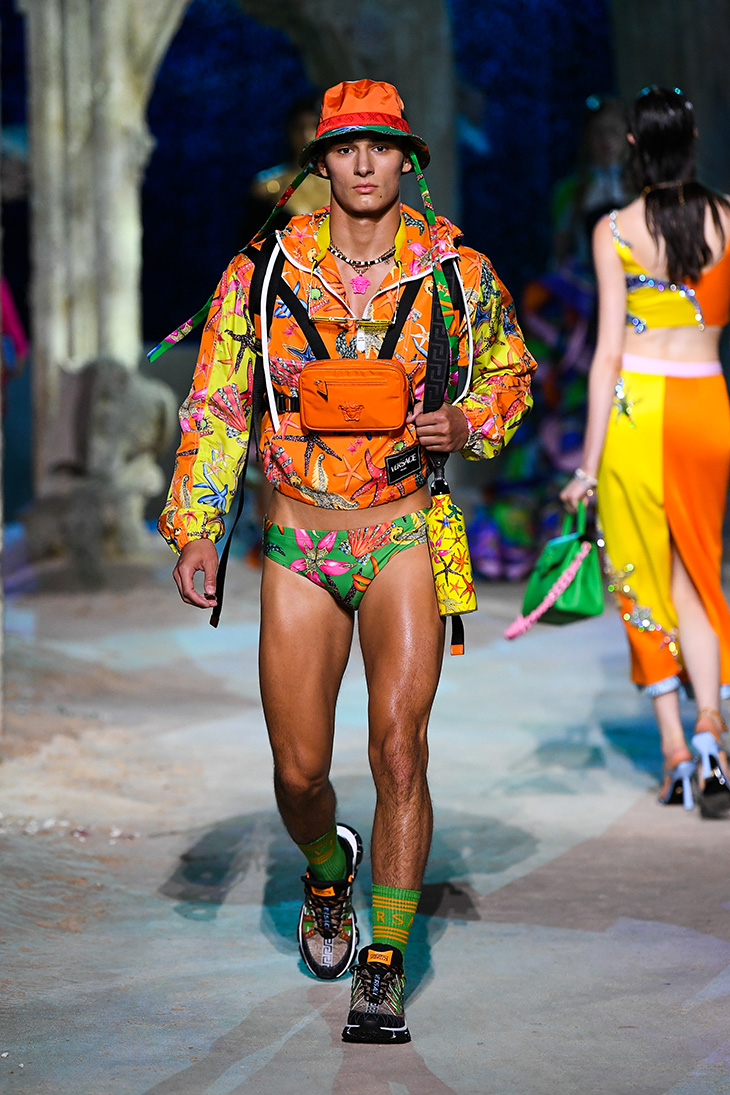 While Donatella Versace still remains at the helm of the fashion at the house the company has in 2022 introduced Emmanuel Gintzburger as Chief Executive Officer of Versace. Considering how massive Versace is, their role in social responsibility and efforts to combat climate change is also important, in 2020 the company has pledged corporate social responsibility goals. The Capri group has set goals to be 100% carbon neutral in its direct operations and to source 100% of energy for its owned and operated facilities from renewable sources by the beginning 2025.
In addition, Versace is part of the fragrance industry as one of the major players. More so, Versace fragrances for men are today synonymous to sophisticated masculinity. Their men's scents are not overpowering and heavy. There are few top fashion houses that have excelled as much in fragrance and other clothing accessories as Versace has.
Additionally, whatever attire you want to wear, Versace has you covered. Each fashion season, you will find new designs made by Versace. Therefore, Versace is always in tune with current fashion. It often appears that Versace sets the pace.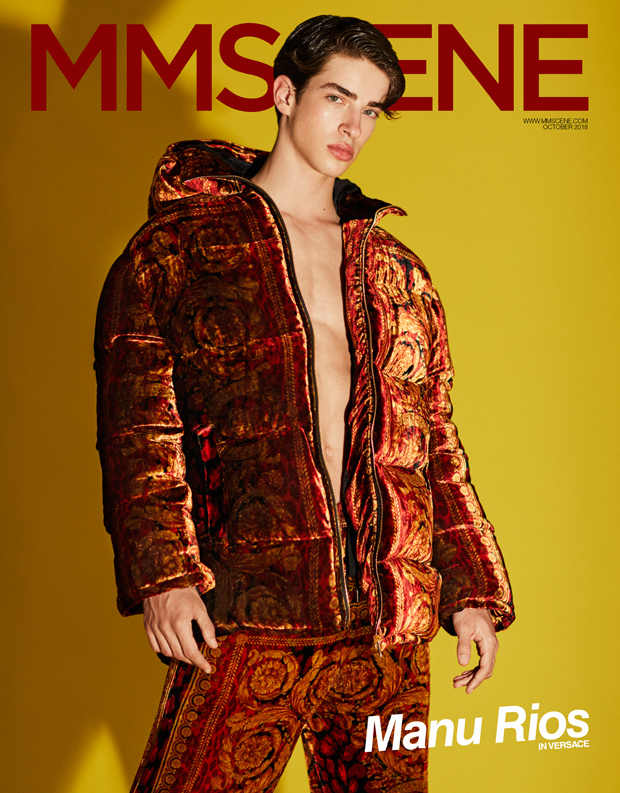 Versace Today
Finally, today in the fashion industry Versace is a household house established globally. To no surprise, Versace who introduced pop culture to the fashion world is still favourite of celebrities and supermodels alike. Don't forget that Versace products and accessories are available on their and other e-commerce websites. That said, you can also find Versace for men on Printemps.