The tennis world has witnessed the rapid ascent of many promising talents, but none has garnered as much attention in recent times as Carlos Alcaraz. Evidently, the world outside the tennis court recognizes this too. In a clear nod to his breakthrough stardom, the US Open's new star, Carlos Alcaraz, graces the cover of WSJ. Magazine's Fall '23 Men's Style Issue.
Captured by Theo Wenner and styled by WSJ.'s Jenny Hartman, the cover isn't just an image – it's a declaration. It signifies the arrival of tennis's most exciting new talent as he embarks on the initial stages of a superstardom that promises much more.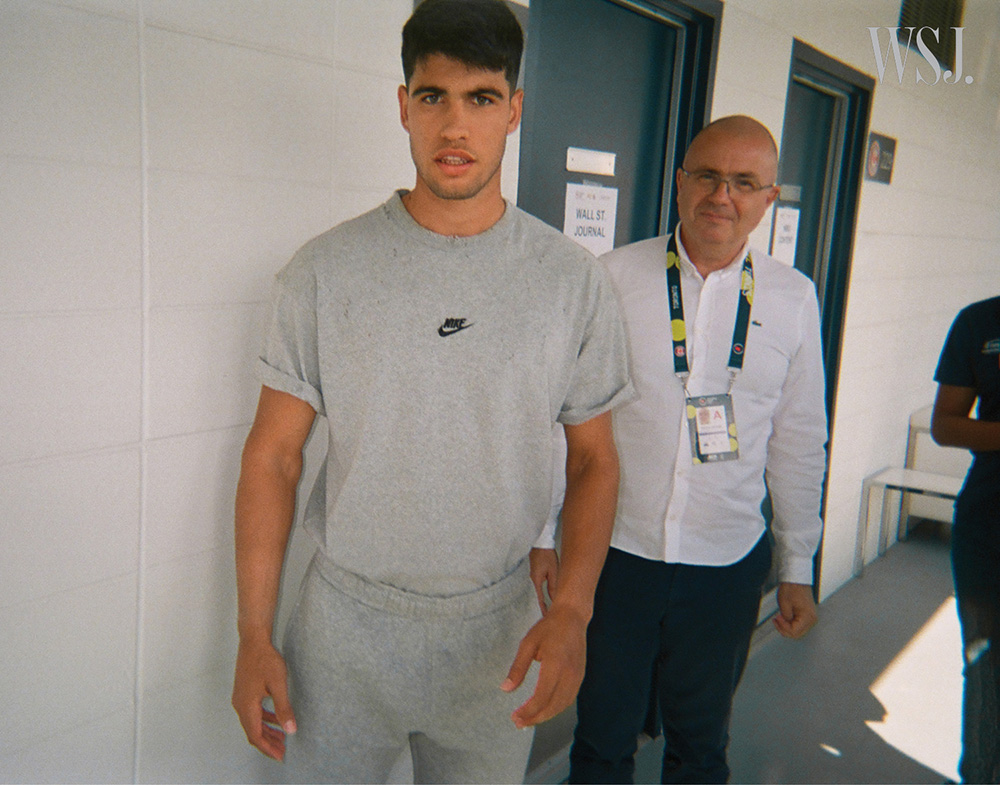 The inside images reflect the spirit of a young athlete who, at 20, seems to be taking all the accolades and attention in his stride. WSJ is telling the story of a young man, passionate about his sport and, importantly, connected with his fans.
RELATED: Joe Keery Covers WWD Magazine
This personal touch comes to life as WSJ's sports columnist, Jason Gay, recounts his experience spending a day shadowing Alcaraz. This wasn't just any day, but one at the National Bank Open tournament at Toronto's Sobeys Stadium – just three weeks prior. Despite the frenzied schedule that included interviews, photoshoots, TV engagements, social media updates, and a press conference, Alcaraz's enthusiasm never waned. He made it a point to engage with his fans, often staying behind to sign autographs, even when his team attempted to steer him to his next commitment.
As much as his gameplay speaks volumes of his talent, it's his off-court demeanour that resonates with many. In the midst of a meteoric rise to stardom, Alcaraz's discussions with Gay revealed a young man grounded in reality. He spoke about the swiftness of his ascent, expressing his genuine surprise and humility at being juxtaposed with tennis legends – the Big Three: Federer, Nadal, and Djokovic. But above all, his gratitude shone the brightest, gratitude for being able to live his dream every day.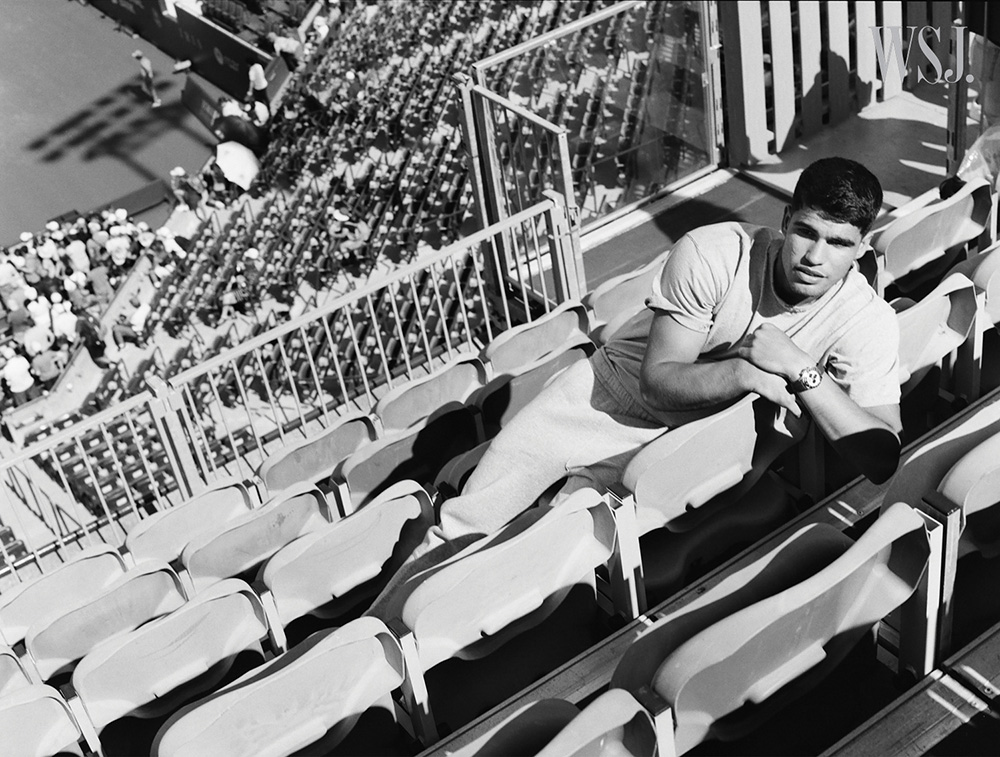 WSJ. Magazine shares with us a few highlights from the interview:
Alcaraz on the attention, and the bucket hat craze he started: "I love it," he says of bucket-hat mania, which began at Wimbledon when he grabbed one from a Nike display. "It's something new for me."
Alcaraz also reflected on this moment in his life: "This has been a dream for me since I was a little kid. Obviously, it's my job, but I am enjoying this time."
Alcaraz on his rapid rise to the top of the game: "It was faster than I thought. I did not expect to win a Slam at age 20. I did not expect to win Wimbledon. Everything came so, so fast."
Alcaraz on Djokovic's comment comparing his on-court maturity to Federer's, his competitiveness to Nadal's, and his body-sliding defensive skills and backhand to his own. "He's basically got the best of all three worlds," Djokovic said: "Crazy," Alcaraz says, when I ask him about Djokovic's compliment. "He's played with the best, with Rafa, with Roger. You don't expect that."
Discover more of the shoot in our gallery: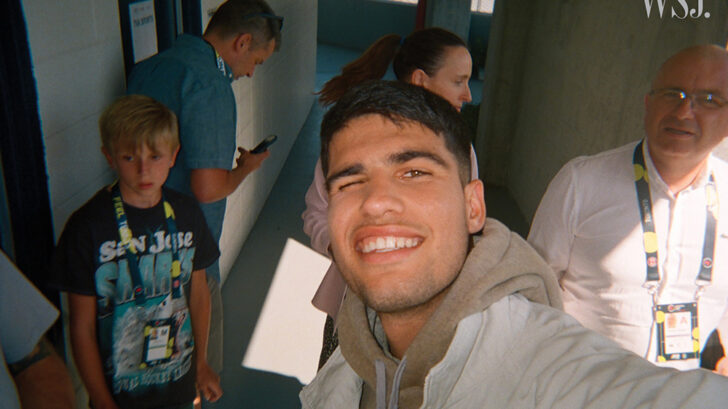 For more visit WSJ.com