Ben Allen & Charlie James for CLIENT #10
|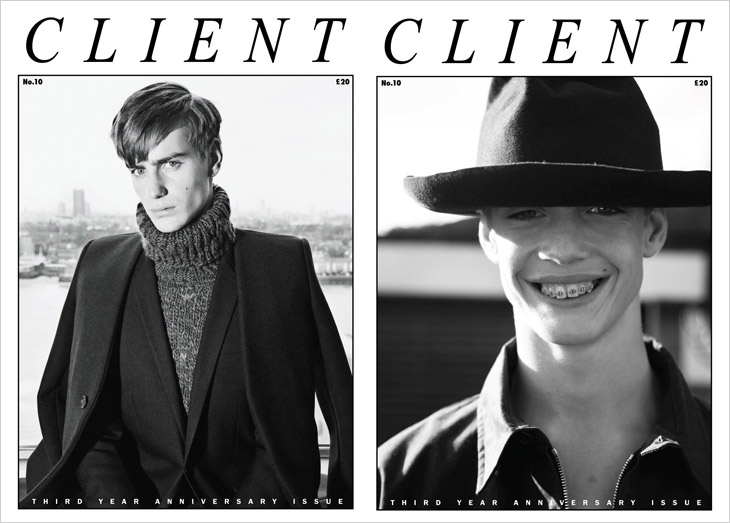 Client Magazine has a lot to celebrate these days, the Brit magazine and its sister mags generate more buzz than ever and is at the same time marking its 3rd anniversary. CONGRATS CLIENT! Third cover of the anniversary issue yet to be revealed (we are proud to reveal it exclusively on Male Model Scene!), is accompanied by top model Ben Allen and up and comer Charlie James.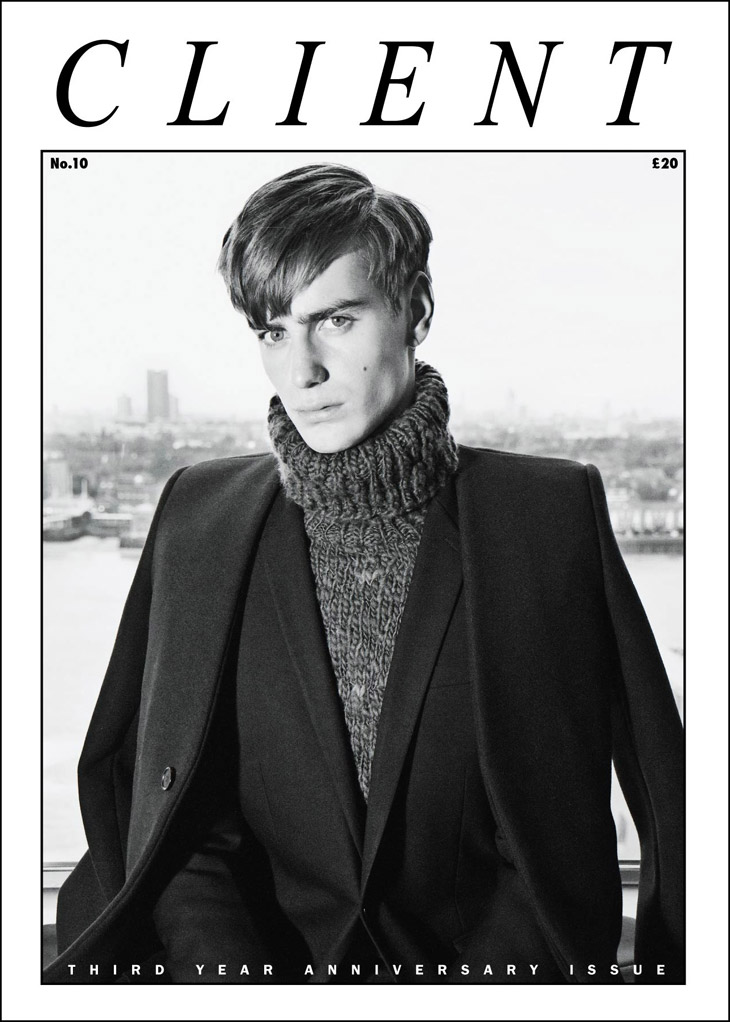 Runway sensation and face of Jil Sander model Ben Allen at Select Model Management in London has teamed up for the cover shoot with photographer Ian Cole and fashion stylist Lucrezia Mancini. Hair styling for the shoot is courtesy of Kim Roy using Bumble & Bumble, makeup by makeup artist Hila Karmand using Lab Series.
Fashion Assistant Nadine Gough and Photographers Assistant Iringo Demeter.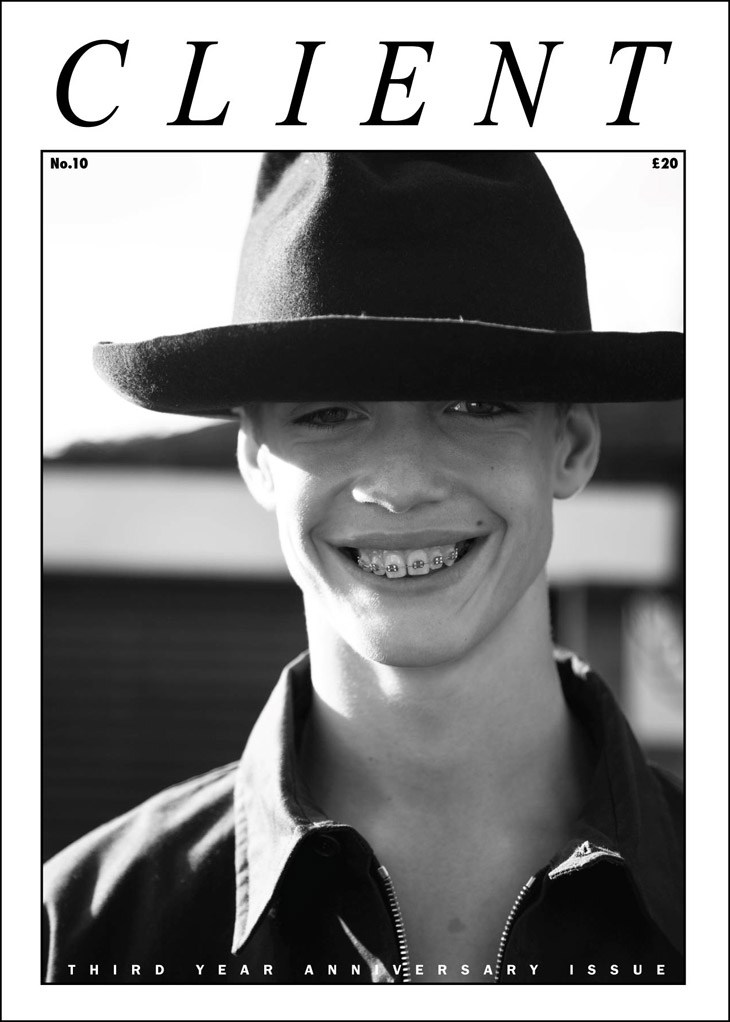 Model Charlie James at Next Models looking adorable on his Client cover photographed by the talented Anna Victoria Best with styling from fashion stylist Georgia Boal-Russell at United Artists. Grooming by Joanna Banach at Untitled Artists, photographers assitant Jessica Richardson.
For more of Client log on to clientmagazine.co.uk