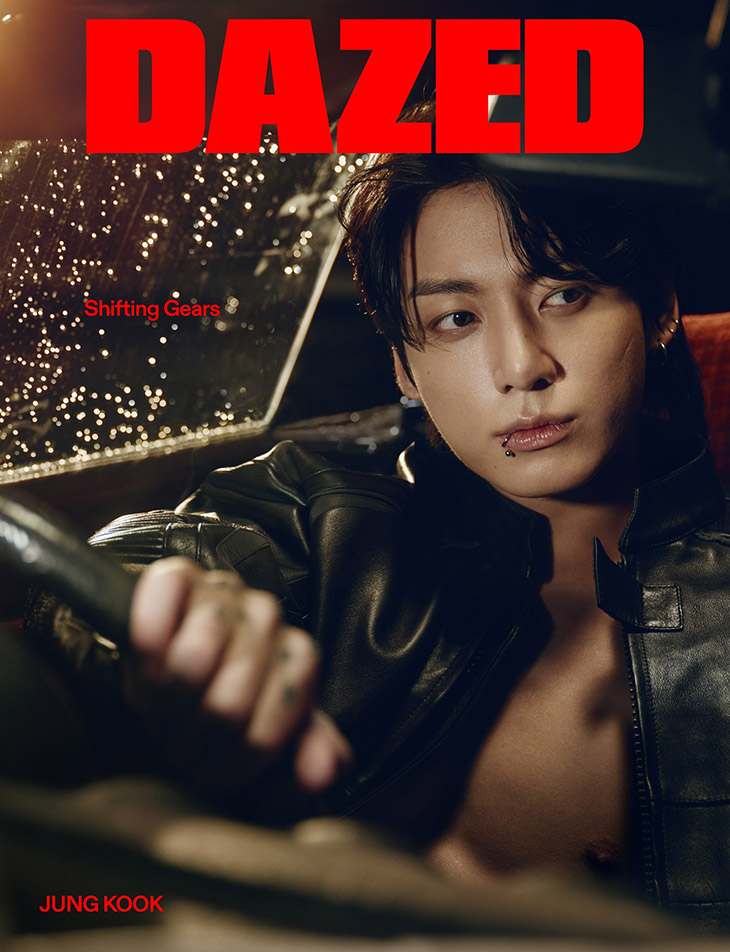 BTS member Jungkook takes the cover story of Dazed Magazine's Autumn 2023 edition lensed by fashion photographer Campbell Addy. In charge of styling was Imruh Asha, with set design from Jabez Bartlett at Streeters, and movement direction by Yagamoto at New School. Beauty is work of hair stylist Soichi Inagaki at Art Partner using Oribe, and makeup artist Dareum Kim. For the session k-pop superstar is wearing selected looks from Balenciaga's Winter 2023 and Spring 2024 Collections, with his own jewellery.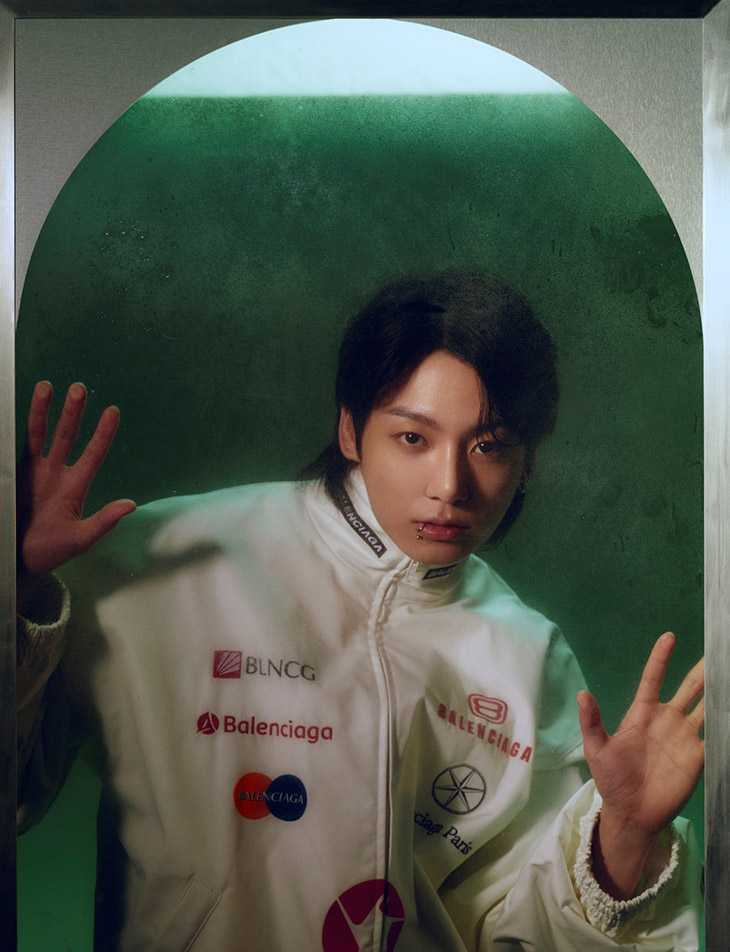 I used to dislike that (laziness) about myself, I think I lacked self-esteem because of it. Ever since I changed my perspective, I've found more positive traits within myself. Rather than dwelling on missed opportunities and blaming myself for being lazy, thinking, 'Why couldn't I do it when I was capable?', I accept who I truly am and focus on what I can do. There's more to gain from doing things at my own pace. And if I want to stay in bed or watch TV all day, why not spend a day like that? – Jungkook on changing perspective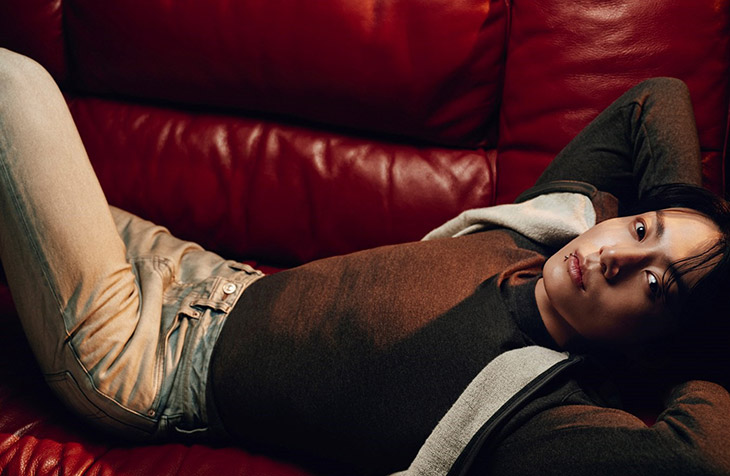 I wanted to be a famous and popular singer, and to be that there has to be a mutual interaction between fans and artists. You have to give love and accept love, but I'd ask [BTS fan community] Army, 'Why do you send so much love? Why do you love me?' I think I tried really hard to receive love, and I don't take all that love for granted. I'm very, very grateful for it, but now I think I should humbly accept it. And maybe [it's because] time has passed but now it's kind of the opposite: Because I get so much love and support from the fans, I want those people to be more confident, to have more self-assurance because of me, and that's the reason why I try to do my best. – Jungkook on his fans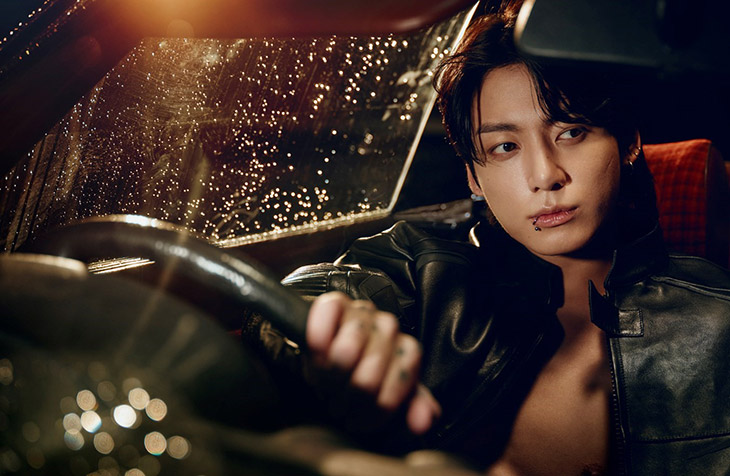 Actually, I'm trying to break out of that habit of making music and throwing it away, but when I listen to the songs I've worked on in the past the me in the present is not really satisfied. I didn't want to release any music at all if it didn't feel perfect, and I didn't get the vibe that it was; that's why I deleted it all. – on making music
The messages in our songs and our performances comforted [people], I think we've helped diversify the range of music that people listen to, and in a cultural perspective, diversity is important. – on BTS influence on Korean Culture.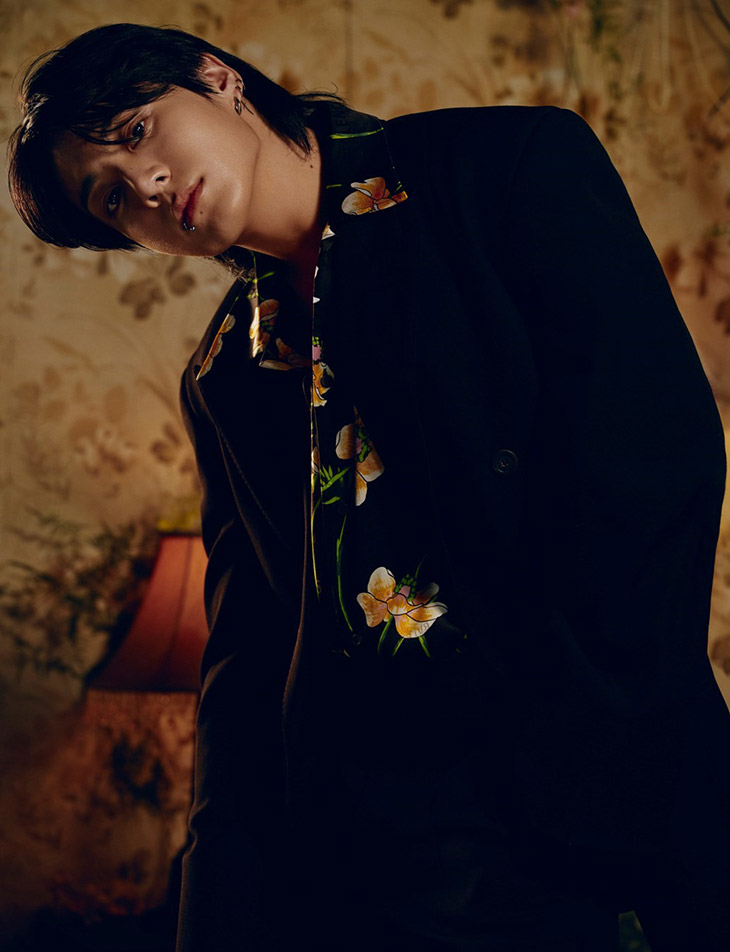 Photography © Campbell Addy for DAZED Magazine, read more at dazeddigital.com