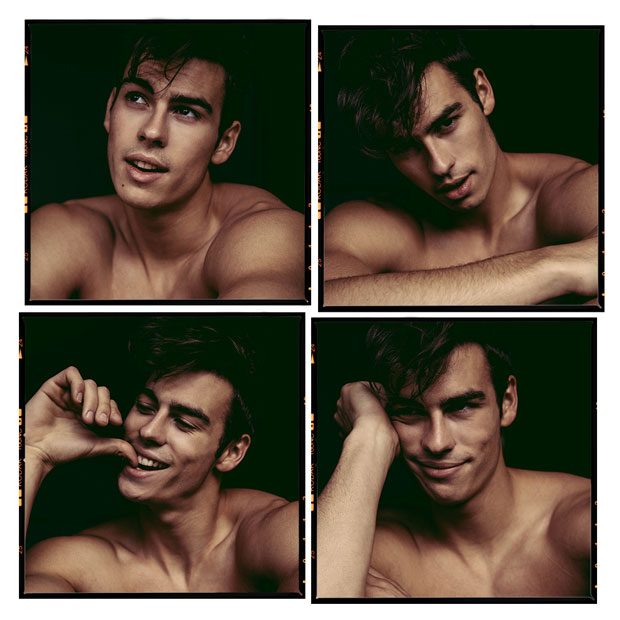 The handsome CORENTIN HUARD sits down with us for an MMSCENE interview following his exclusive session by photographer JON WONG captured in Los Angeles. Corentin talks about his childhood, his workout routine and getting those abs, but also what comes after insta for him.
Corenting is represented by Wilhelmina Models in Los Angeles. Scroll down for more of our shoot and our interview with the young Monsiuer Huard.

Who is Corentin Huard?
I'm a French model originally from Bordeaux. I grew up in the French alps with my mom and then moved to Paris 3 years ago to start my modeling career. Since I was a child I always loved travelling, discovering new things, new cultures. Therefore I bought a camera and I start shooting random things and I shoot travel videos to share on my social media. I'm a curious person and always want to try new things, meet new people etc. I love to spend time with my friends and family when I can as I'm used to move all the time to different cities or countries. But I know that whatever happens I always keep my head on my shoulders and I will remain the same.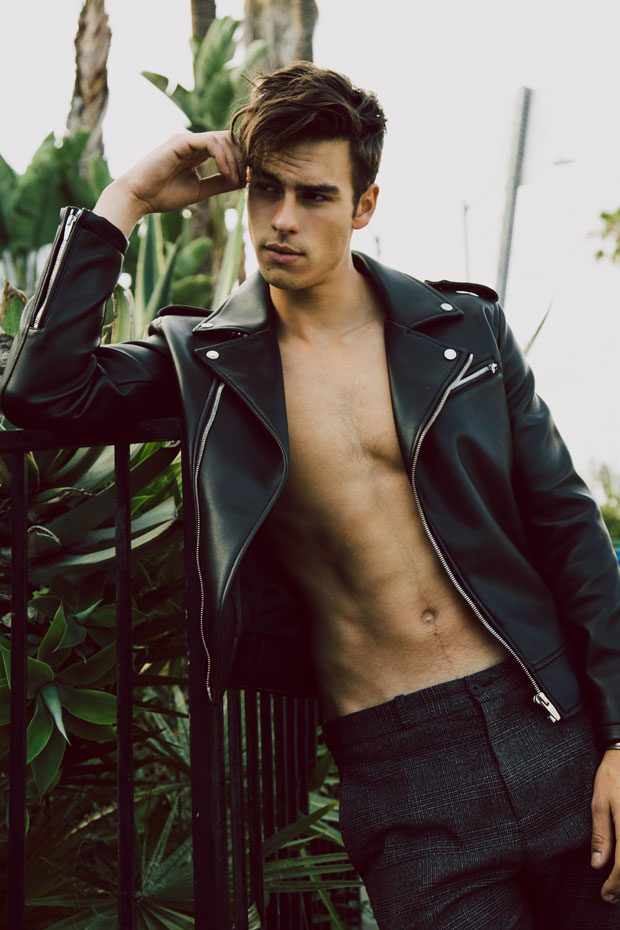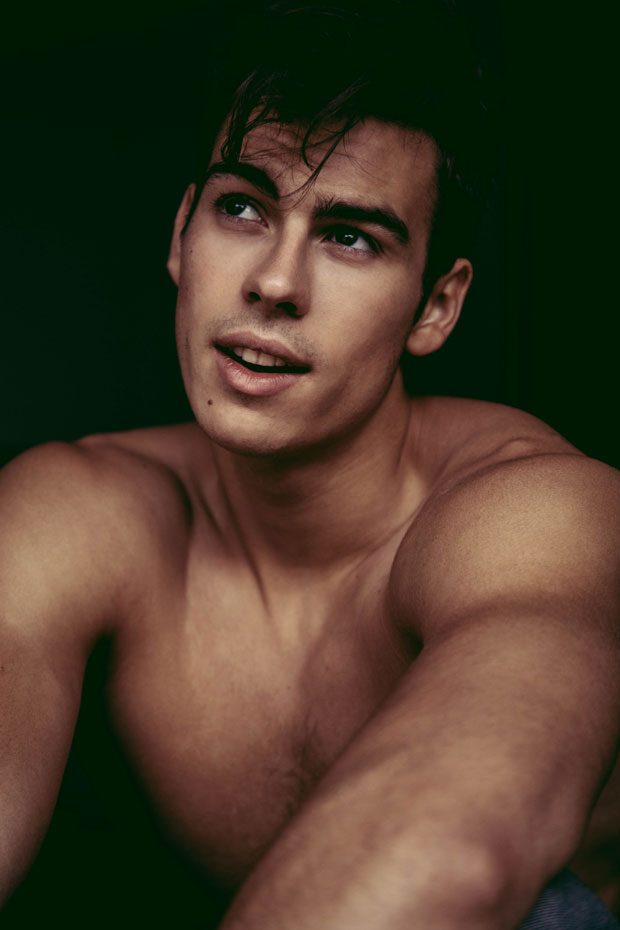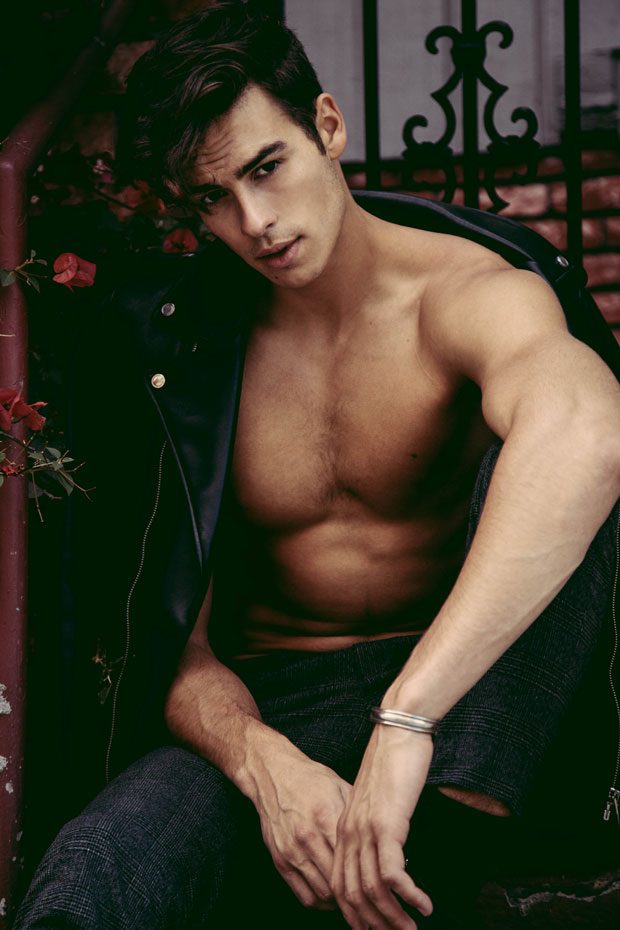 What have you learnt from the modeling industry?
You always have to show that you have something different from the others and also have to be very patient and determined in order to success. There is a lot of competition in this industry so the key is to work hard and show your personality.
Did becoming a model change your life in any way?
Yes, modeling has been a good start for me because it revealed what I wanted to do and it helped me with my social media. I learnt about my personality because you always travel and you can be in situations that you're not used to be in other industry.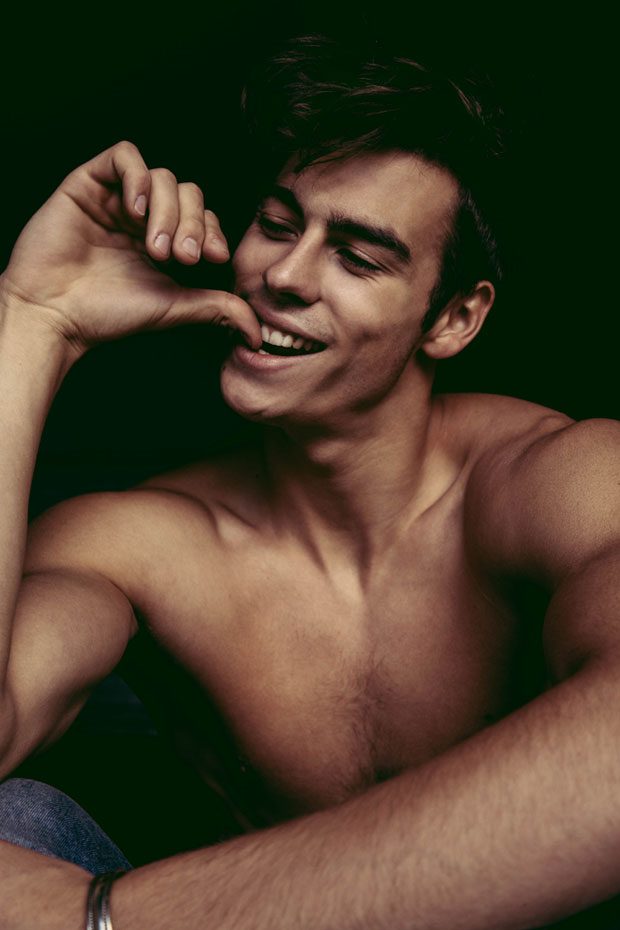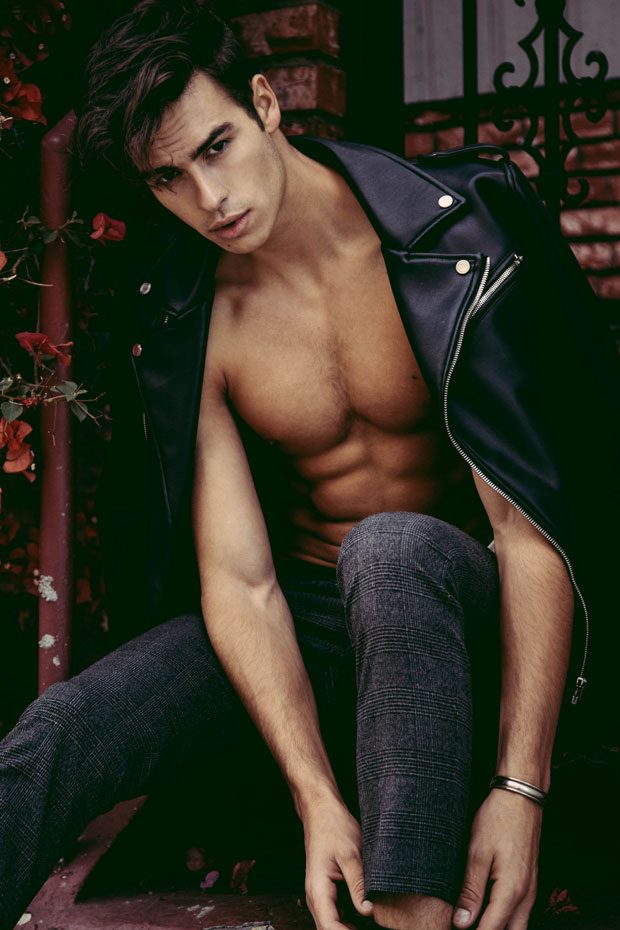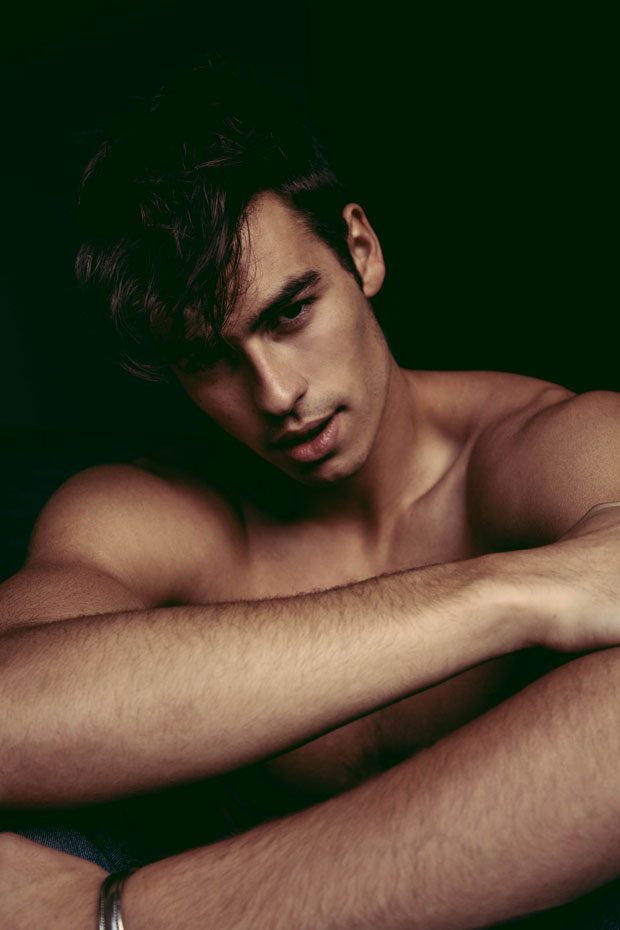 What are your essentials for recharging your batteries?
When I have free time, I like to spend it with my family. It makes me forget about the stress and focus on taking care of the people around me. I also like to come back to my hometown, Alpe d'Huez, where I used to ski when I was young. It always feels good to come back there because it's a really small town and everyone knows each others.
What are your favorite sports?
I like to ski obviously because I spent most of my childhood in the French alps. But, I really like quite a few other spots, such as Soccer, Basketball, Surfing, Skate, Tennis and so on.
What's the best exercise to get a six pack?
To get the abs it's 80% about the food you're eating. Low sugar and low fat. But also Running or Boxing, mixed with different types of exercise such as crunches, plank position and so many more.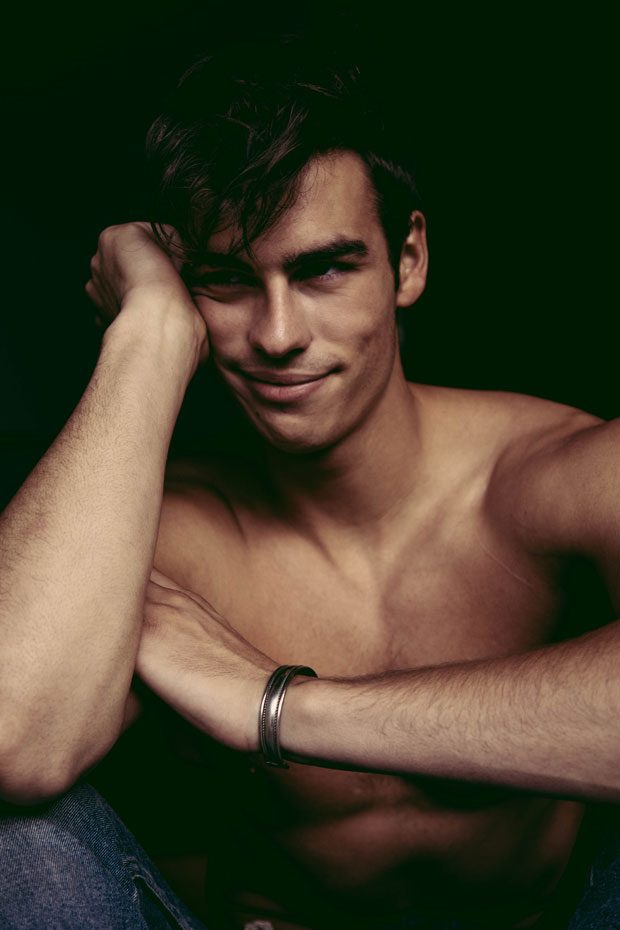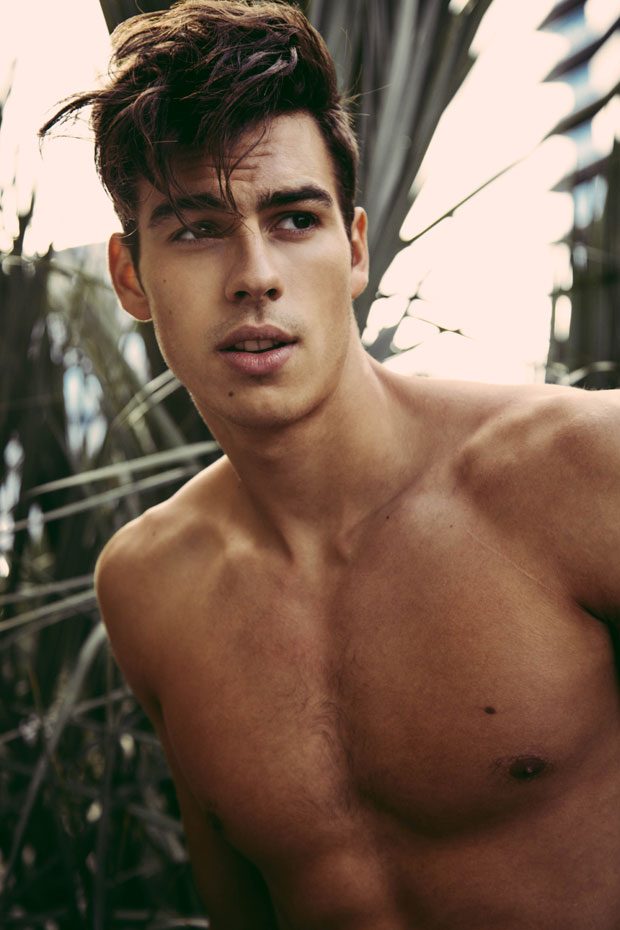 Do you have any beauty routine you stick to daily?
I don't have a specific beauty routine, I just like to use a wax for my hair and sometimes I use hydration mask to keep my skin fresh.
As a social media expert as you are, we have the question on everybody's mind – what's next for you after insta?
Haha I knew it ! Everyone has been asking me this question and what I always answer is that I'm not a guy who plans something in advance. I just like to live my life day by day and I'll see where it brings me in the future. I'm still young and there is a lot of opportunity and people to meet.
Witch cities do you spend the most time in?
Right now, I spend a lot of time in the US. But I miss Europe and especially Paris. it's two entirely different vibes.
Name three places that you want to travel to?
Would love to travel to Costa Rica, Iceland and visit South Africa.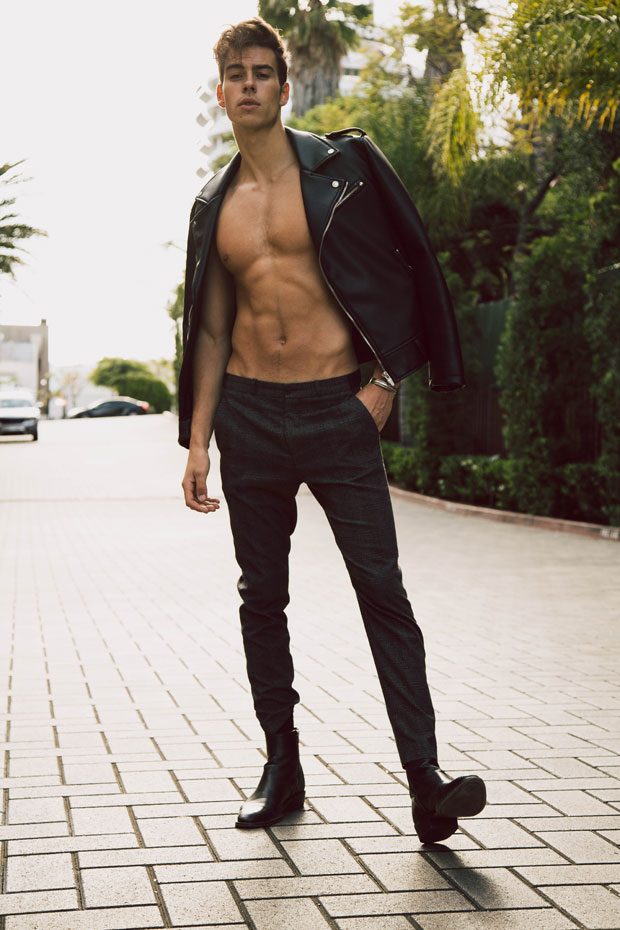 What's on your current playlist right now?
Right now, I like to listen to ODESZA since their performance at Coachella I became a big fan [laughs].
What does the future hold for Corentin Huard?
My purpose is to focus more on my press, working with magazines, campaigns, brand deals. Be present on the fashion weeks and events to meet new people. And hopefully one day be able to appear on a billboard or cover of a magazine etc. But in the future I would I also want to be a part of an association to help people in need.
Keep up with Corenting on Insta over @corentinhuard
All photos by Jon Wong – www.iamjonwong.com