Oliver Cheshire by Neil O'Keeffe for D'SCENE Magazine
|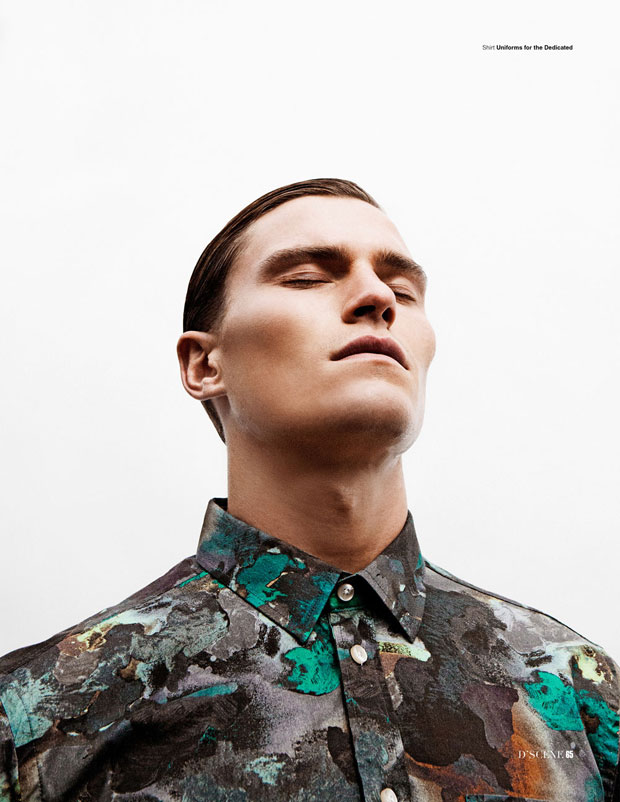 Cover story of our print magazine D'SCENE Magazine featuring supermodel Oliver Cheshire (SELECT Model Mgmt London) photographed by Neil O'Keeffe with styling from our fashion editor Christopher Maul.
"I was very lucky. I couldn't have asked for a better start," he says. His first season saw him walk for DSquared, but it was his second season that set him apart. "I walked in about 16 shows. That's when I opened for Dolce & Gabbana. That was a crazy season – I was going around on the back of a moped because you couldn't get to your next show quick enough. It was a crazy whirlwind," he says. – from The Teen King feature & interview with Oliver in D'SCENE
For the session Oliver wears stand up pieces from Burberry Prorsum, John Varvatos, Uniforms for The Dedicated, Moschino, Tom Ford, Sibling, Issey Miyake, DKNY, Karl Lagerfeld, Maurice Lacroix, Roberto Cavalli, Dolce & Gabbana and Sibling to name a few.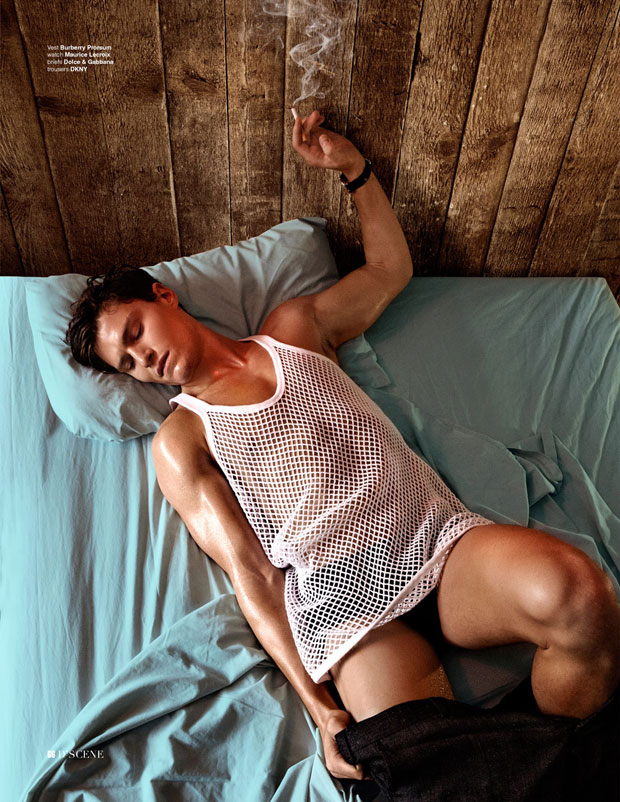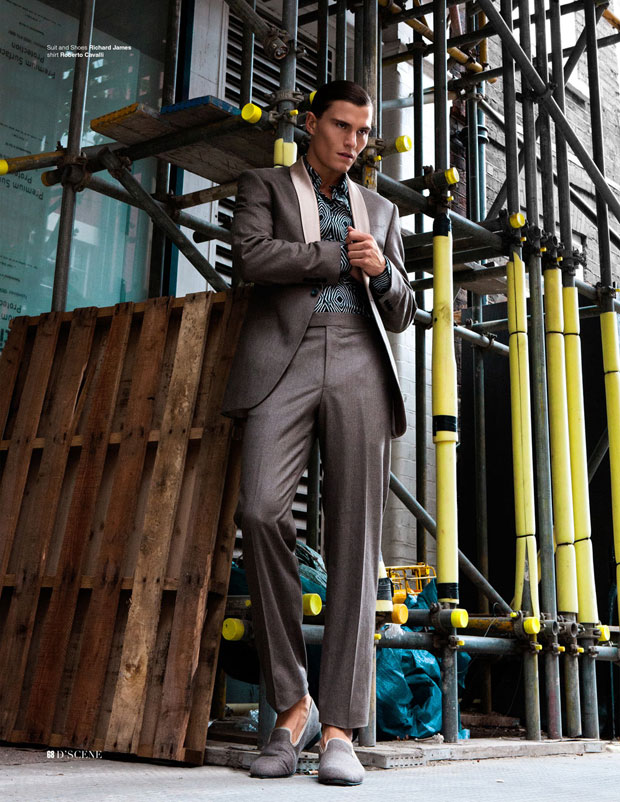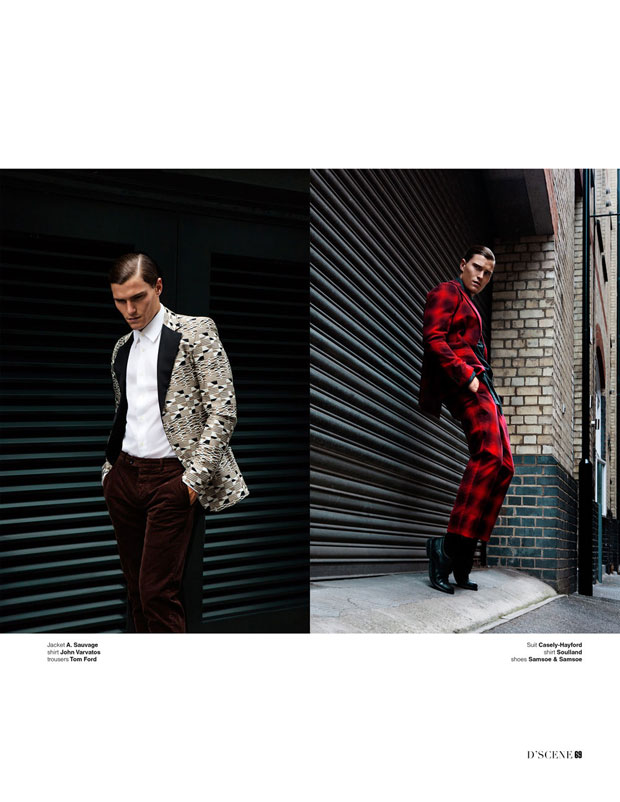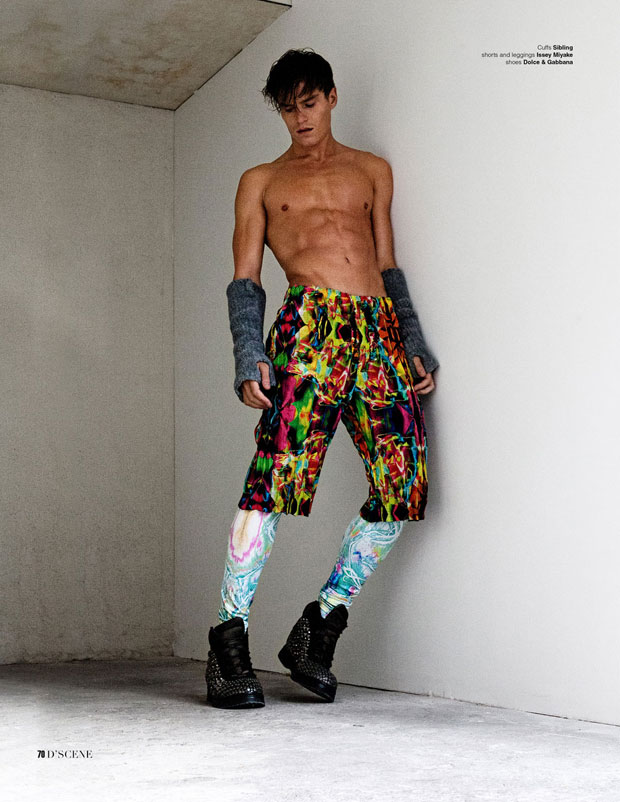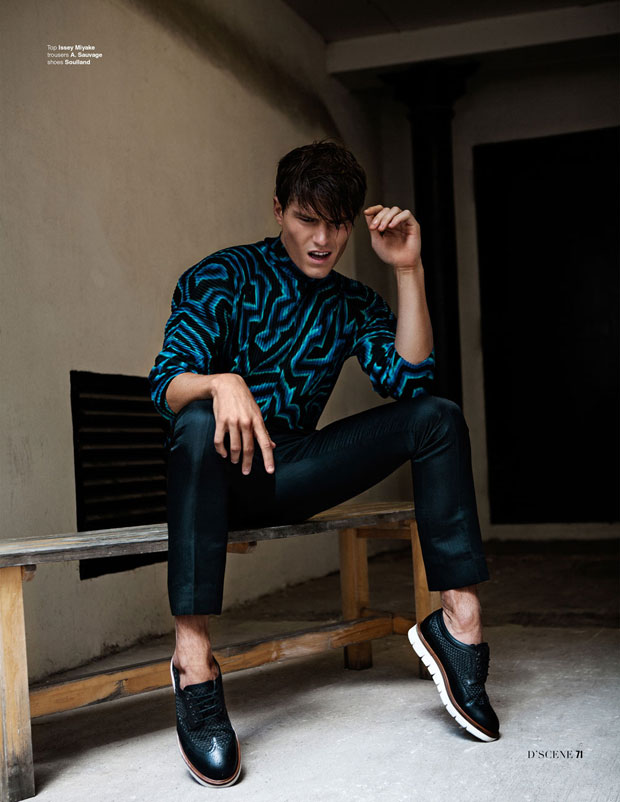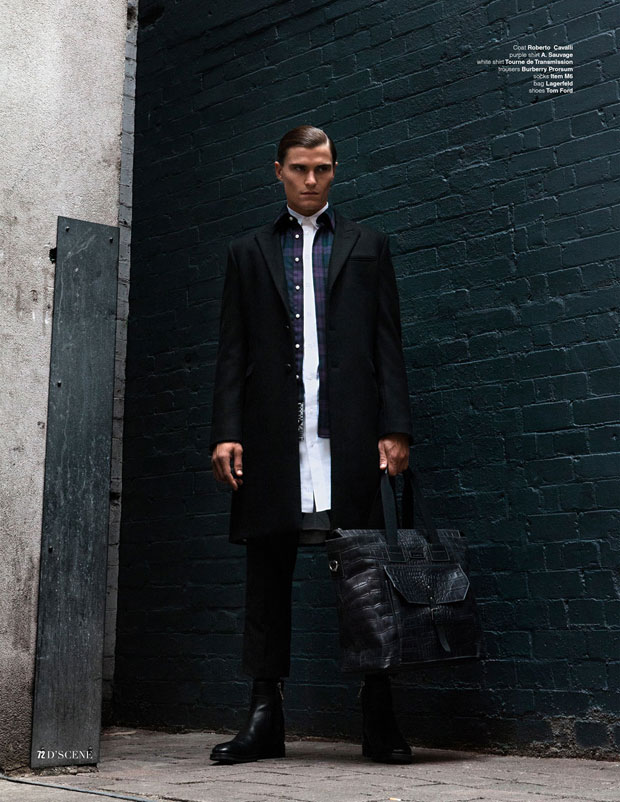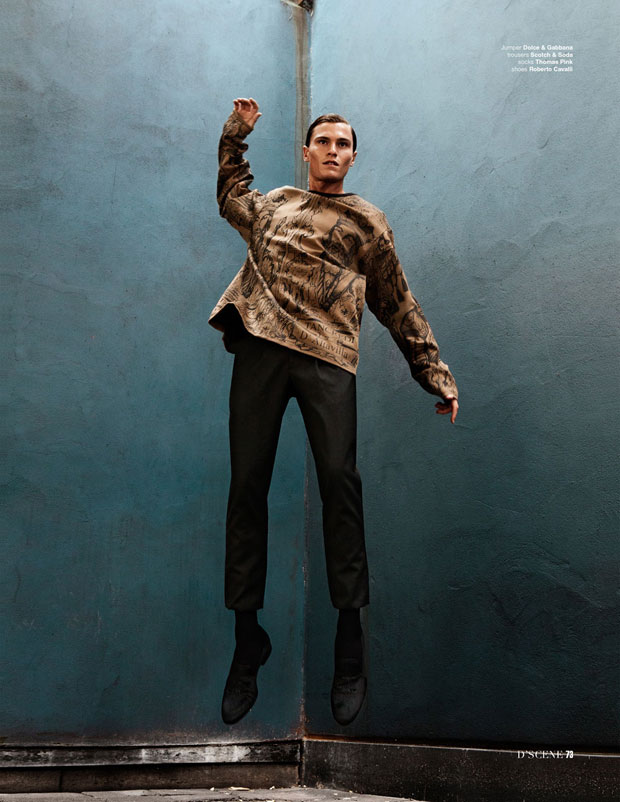 Magazine D'SCENE Fall Issue
Photographer: Neil O'Keeffe – www.nokstudio.com.
Fashion Editor: Christopher Maul – @styleofmaul
Hair: Loui Ferry – louiferry.com.
MUA: Charlotte Kraftman
Fashion Assistants: Laura Byrom and Hebe Martin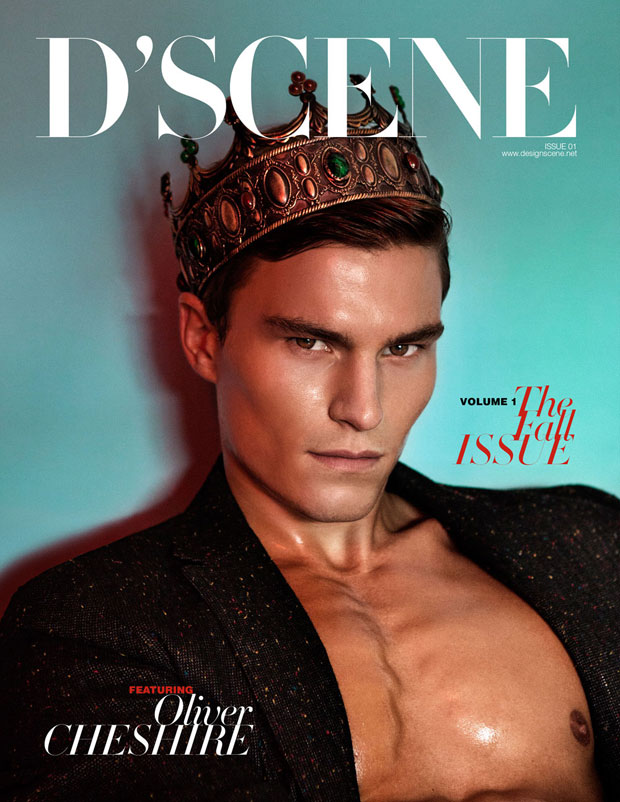 Oliver is also represented by the renowned Why Not Model Management in Milano, IMM Bruxelles, New Madison in Paris and View Management in Paris.
The premiere edition of D'SCENE magazine