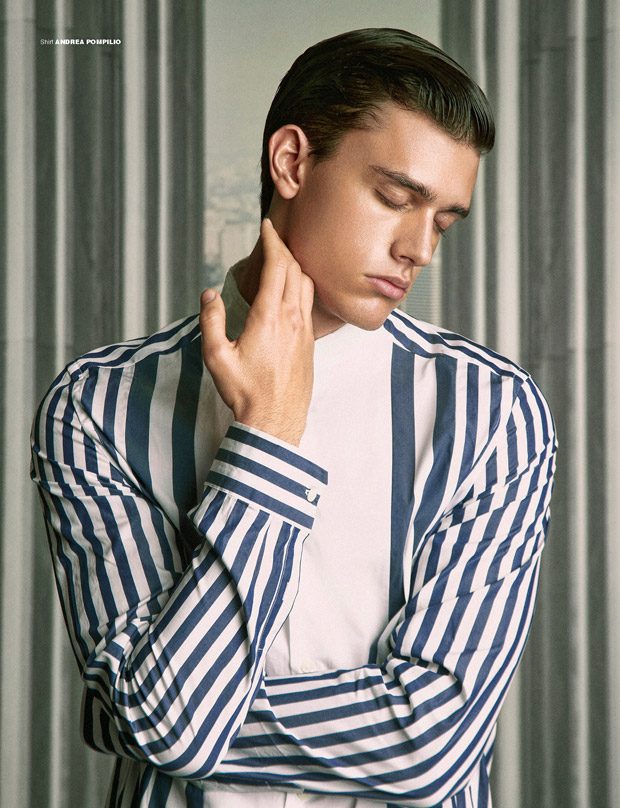 Top model XAVIER SERRANO takes the August 2018 cover story of MMSCENE Magazine with a shoot from photographer IGOR CVORO styled by STEFANO GUERRINI in Milan. For his cover feature Serrano sits down for an exclusive interview by our Editor ANA MARKOVIC to talk about his GQ Model of The Year Award, dream jobs and the dark side of the fashion industry.
Read our interview with Xavier + see the cover shoot below: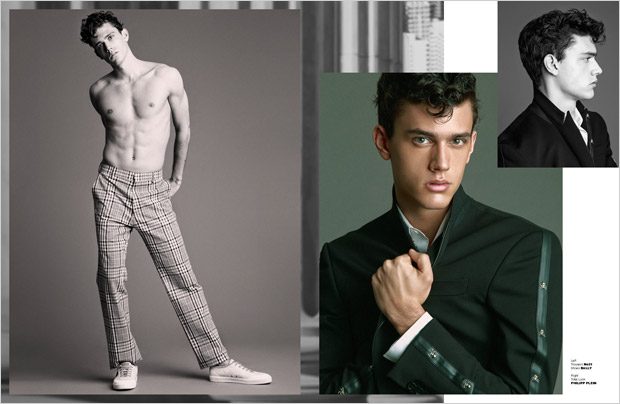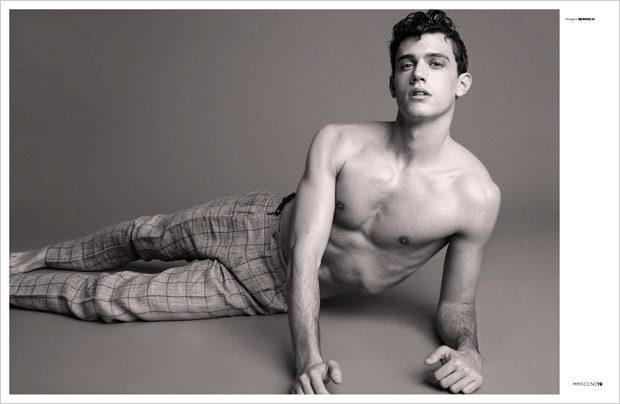 Congratulation on winning GQ Spain's model of 2017 year award! Spain has some of the greatest models, it's not an easy award to win. How did it feel to wining it?
It was a pleasure and an honor. Spain has a lot of potential in the modelling world and we have a lot of great models, most of them close friends. Receiving this award in front of a lot of familiar faces of the fashion world was very exciting.
Let's go back to the beginning, how did u start modeling? And did you expect it will turn into a career?
I was scouted in the streets of Barcelona back in 2014 and I never expected this would take me so far, but since the beginning my agencies and the clients showed a lot of confidence in my possibilities.
Do you remember your first shoot?
Yes, my first shoot was editorial for Hercules Magazine with the Korean top model Soo Joo.
Some of your favorite brands that you've worked for in the past?
Every brand has a special thing that I like, and even more so after meeting the people working hard behind the brands. Perhaps Dolce&Gabbana and Giorgio Armani are special because those were the first fashion houses that I worked for.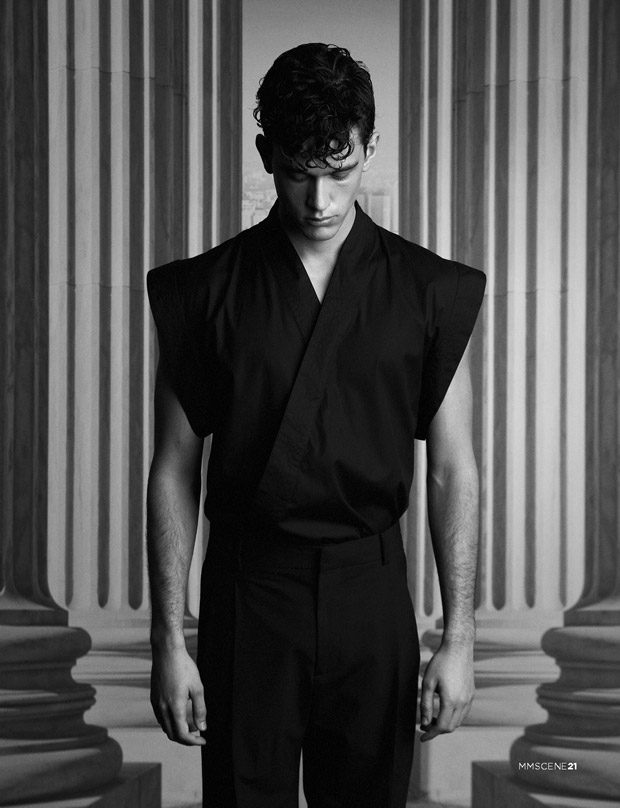 So are there any dream modeling job's on your list?
Of course my dream job would be becoming the face of a fragrance, a solo contact hopefully. Also, it would be ideal if the photo shoot was on a paradise island. [laughs]
What was the most challenging thing you had to do for a shoot?
Perhaps the most challenging was performing various types of flexing exercises and yoga positions for the cover story GQ Magazine's South Korean edition.
Youtube or Instagram? And why?
Instagram definitely. It is so much easier to create content. Youtube needs way more production.
You said in one of your Youtube videos that you always wanted to be an actor, do you plan to pursue acting career?
Yes, I'm working hard on that and it is definitely a plan for the future, however it is not easy to combine it with my modelling career.
Also you said that you like trying new things, what was the weirdest thing you ever tried?
I like to try new experiences when I travel, I'm always trying new foods in weird restaurants. Food wise the weirdest things I experimented with were probably in Asia!
As with any industry, there is a dark side to fashion and modeling industry too. What has been your experience in the fashion industry?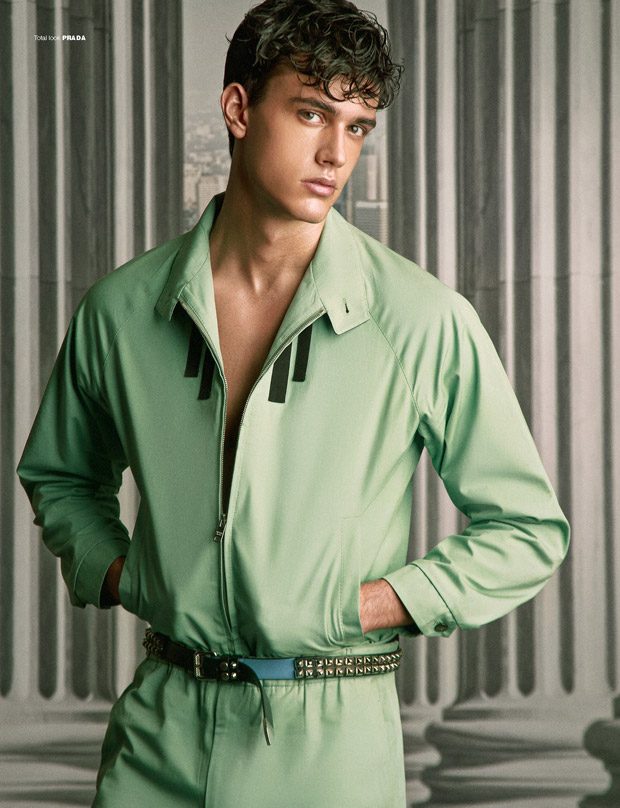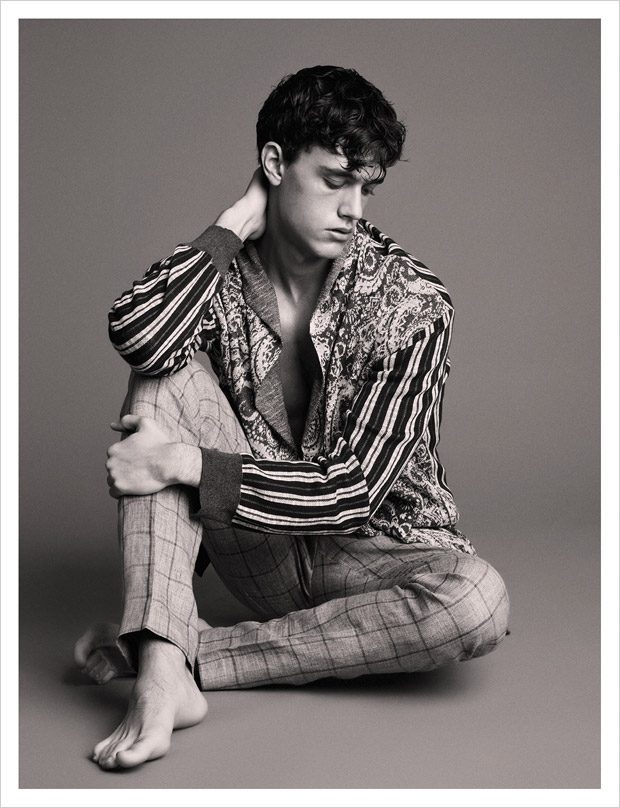 Of course fashion has also a big dark face. Not everybody is mentally prepared for this world. You need to have the ideas clear and know what are you getting into. Luckily for me, I started modeling with 21 years and being older I believe it helped I was also mentally more mature.
What do you like to do when you're not modeling, and if you hadn't become a model, what would you be doing instead?
I was studying economics, so probably I would do something related with that.
Could you describe your personal style?
To be frank my personal style is as simple as it can be. Not ostentatious.
What is the best piece of advice you have ever received?
Be always positive, learn from your mistakes.
Your tip for taking the best photo?
Simply try to forget about the camera, be natural!
And for the end of our interview – use three words to describe yourself:
Happy, funny, ambitious!
Keep up with Xavier on Instagram over @xserrano9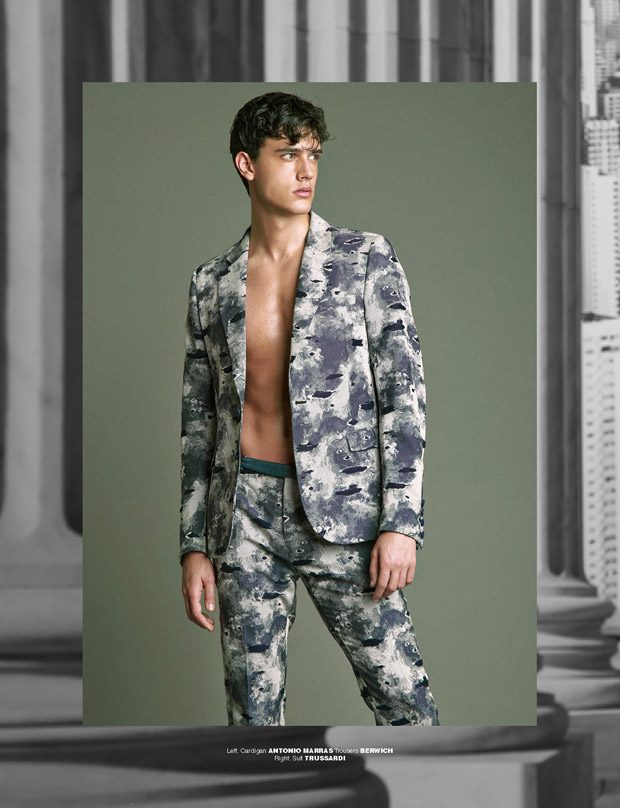 Model: Xavier Serrano at ELITE Models Milano
Photographer: Igor Cvoro – @igorcvoro
Stylist: Stefano Guerrini – @stefano_guerrini
Production: Katarina Djoric – @katarina.djoric
Casting Direction: Zarko Davinic
Grooming: Mimmo Di Maggio at Freelancer Artist Agency
Stylist Assistants :Cristina Florence Galati, Michele Potenza