MMSCENE MAG THE OLYMPIC ISSUE ft FRANKIE CAMMARATA
|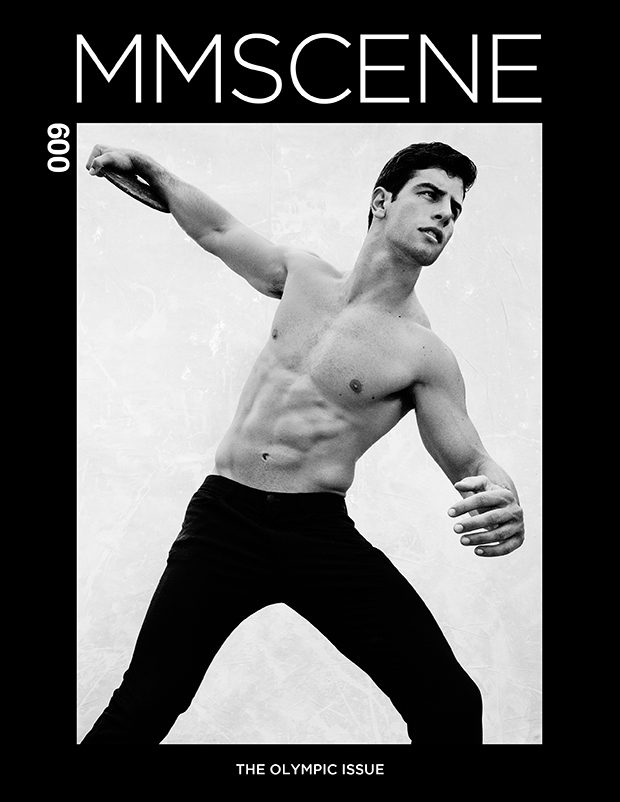 Welcome to Olympics 2016 issue, our special MMSCENE celebration of style, shape and sport. With this in mind we have commissioned photographer Jordan Millington to capture our cover story with the ever athletic Frankie Cammarata as well as Zeb Daemen who created a timeless story styled by Alex Van Der Steen. Our Olympics journey also takes the pages with a shoot coming our way from London by Sylwia Szyplik as well as Rene Fragoso's retro taken Runway session.
For the best of closing season's collections we went to Milan where Giuseppe Vitariello teamed up with Stefano Guerrini to shoot a full BALLY collection editorial, while photographer Ioannis Koussertari teamed up for a shoot with top model Alexander Beck clad in the coveted floral taken pieces from the likes of Gucci, Dries Van Noten and Valentino.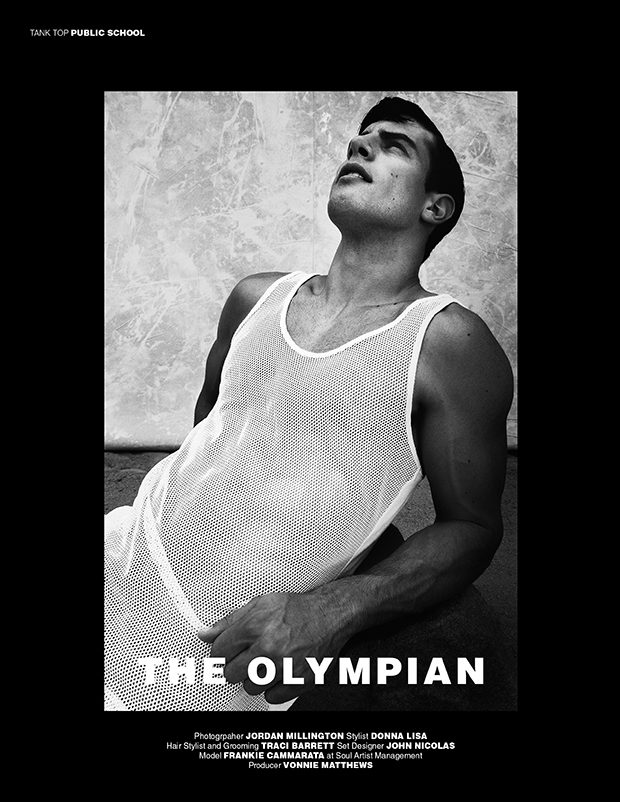 Elsewhere in the issue we had the honour to sit down for an interview with the talented design duo behind the ever growing LES HOMMES phenomenon, who as we are releasing this issue are on their way to global expansion (we also exclusively photographed their Fall Winter 2016 collection modeled by the striking Fallou). While for our young talent spotlight we were excited to feature Edyta Jermacz one of the most promising new fashion design names in Poland. Furthermore as a magazine closely connected to the male modelling industry it was a thrill to sit down and talk to Jason Kanner one of the most influential agents in today's industry, whose models from SOUL Artist Management are redefining today's fashion model business.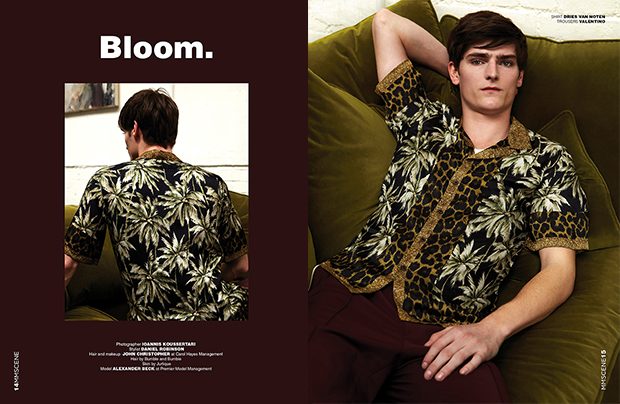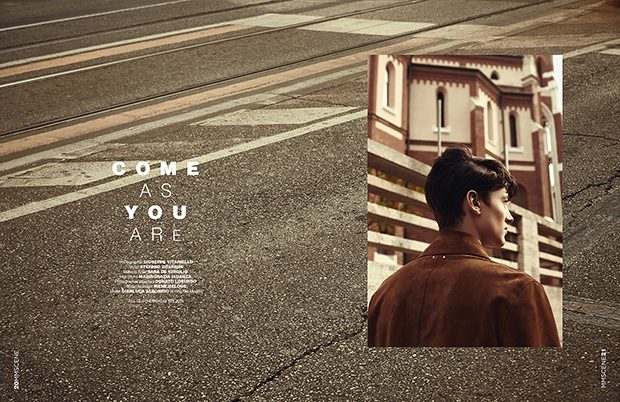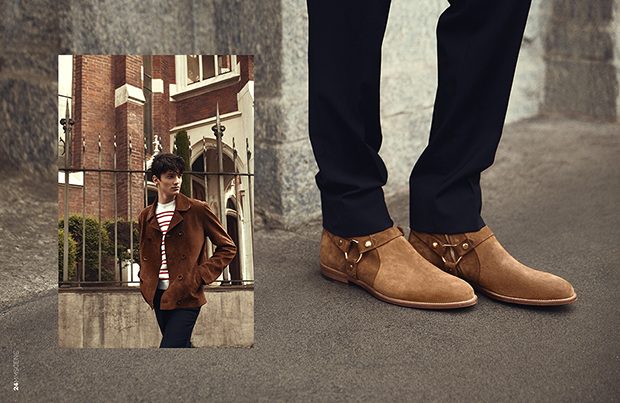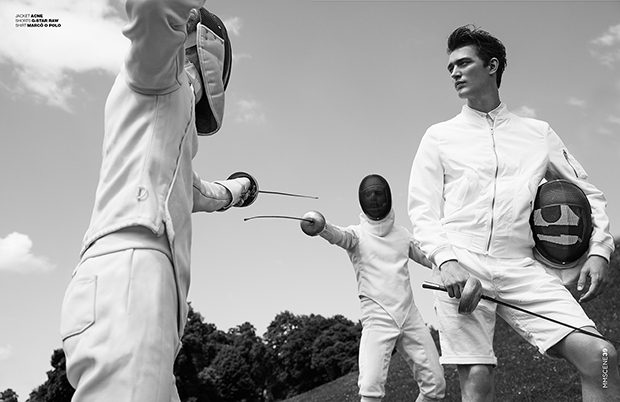 However by the end of the issue it was time to escape to Israel with a fashion escapade by photographer Jies Cleodore who reconnected us with the country's breakthrough menswear designer Eliran Nargassi. For the great outdoor session Jies also introduced the breakthrough modelling star Barak Shamir who is already a runway star on the rise.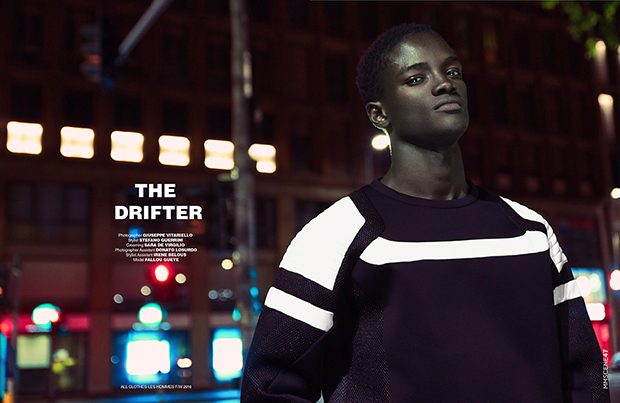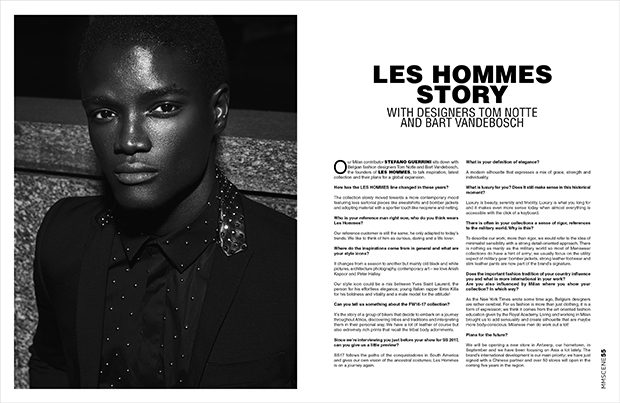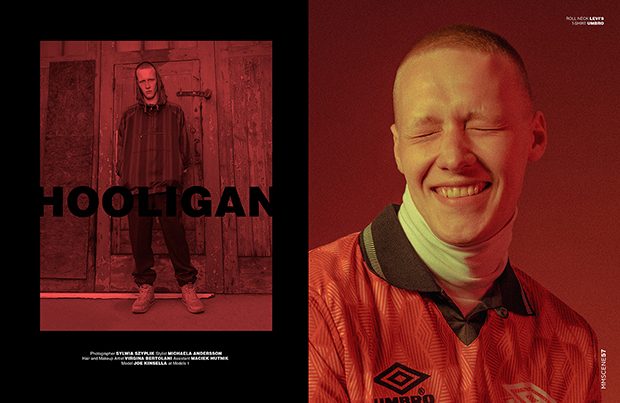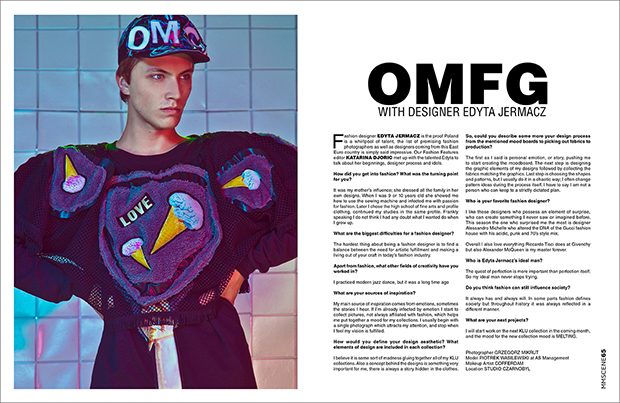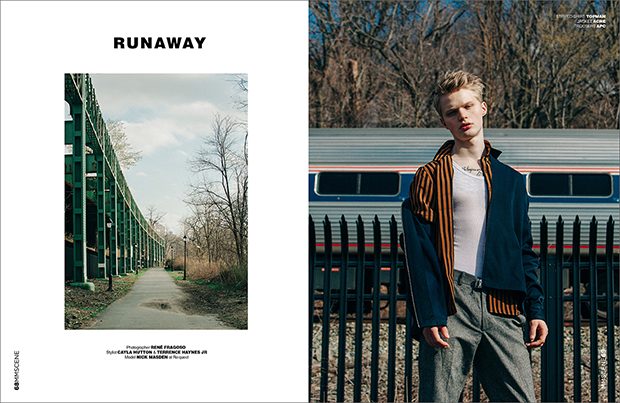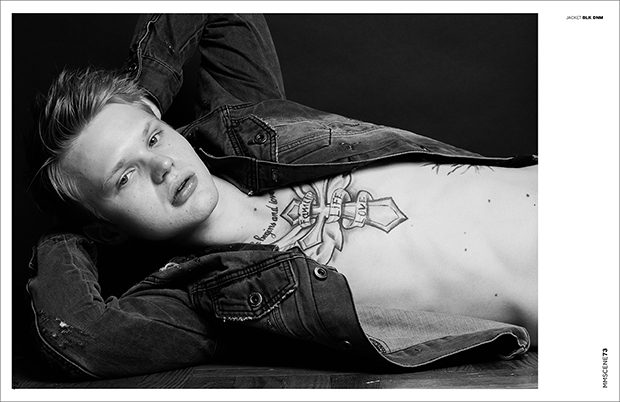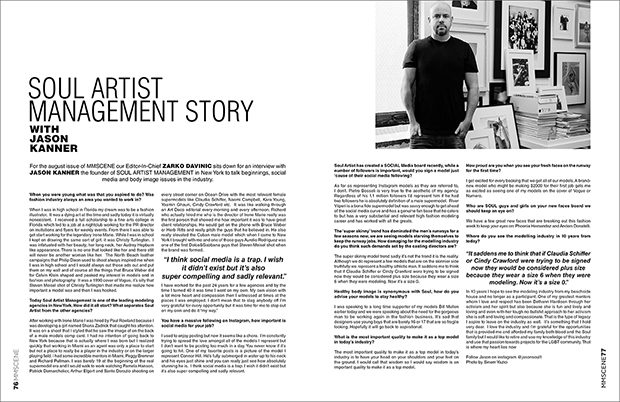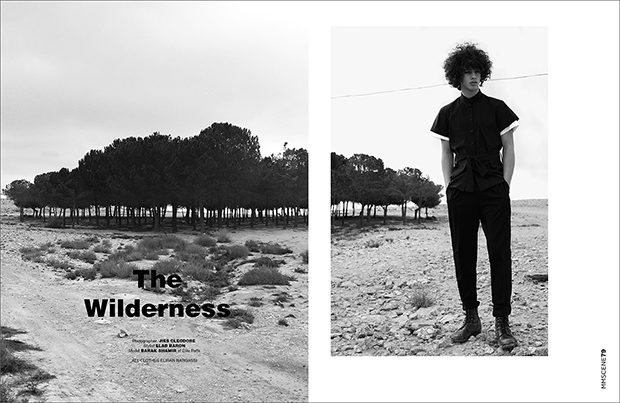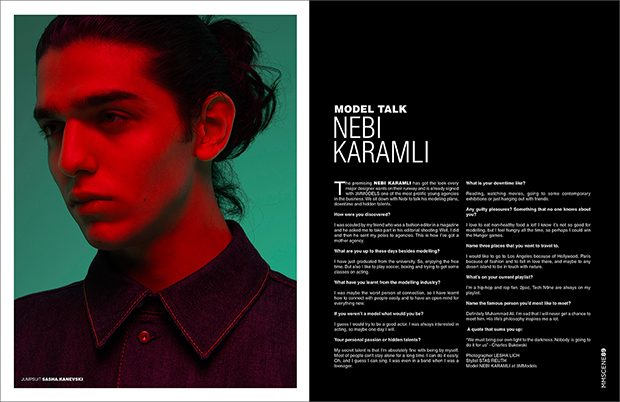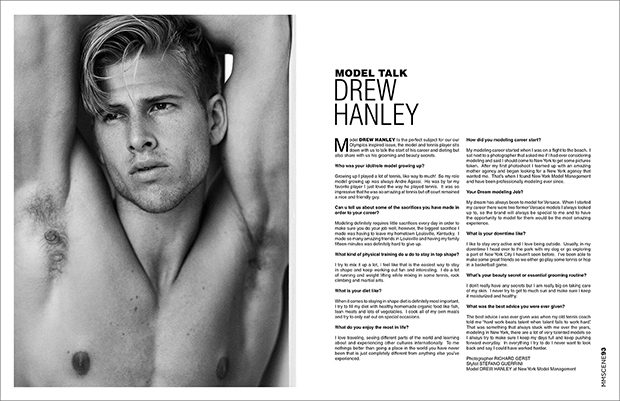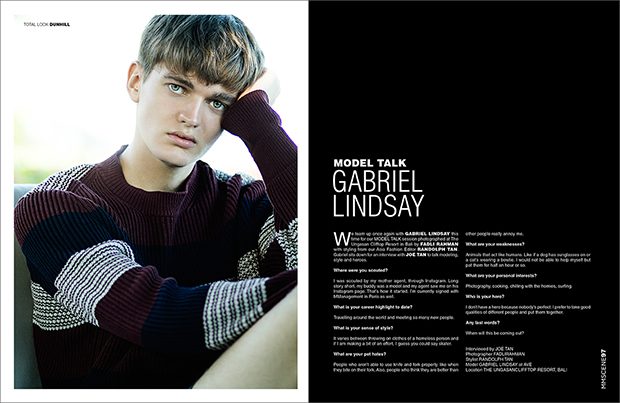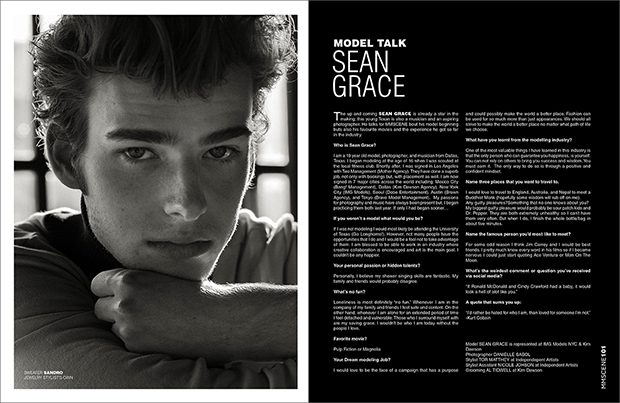 Last but not least was our regular MODEL TALK feature where we are happy to introduce Nebi Karamli, Drew Hanley (model and tennis player), Gabriel Lindsay and Sean Grace.
Photographers Jordan Millington, Ioannis Koussertari, Giuseppe Vitariello, Zeb Daemen, Sylwia Szyplik, Grzegorz Mikrut, Rene Fragoso, Jies Cleodore, Lesha Lich, Fadli Rahman, Danielle Sabol, Richard Gerst
Stylists Donna Lisa, Daniel Robinson, Stefano Guerrini, Alex Van Der Steen, Michaela Andersson, Cayla Hutton, Terrence Haynes Jr, Elad Baron, Stas Reuth, Randolph Tan, Tor Matthey