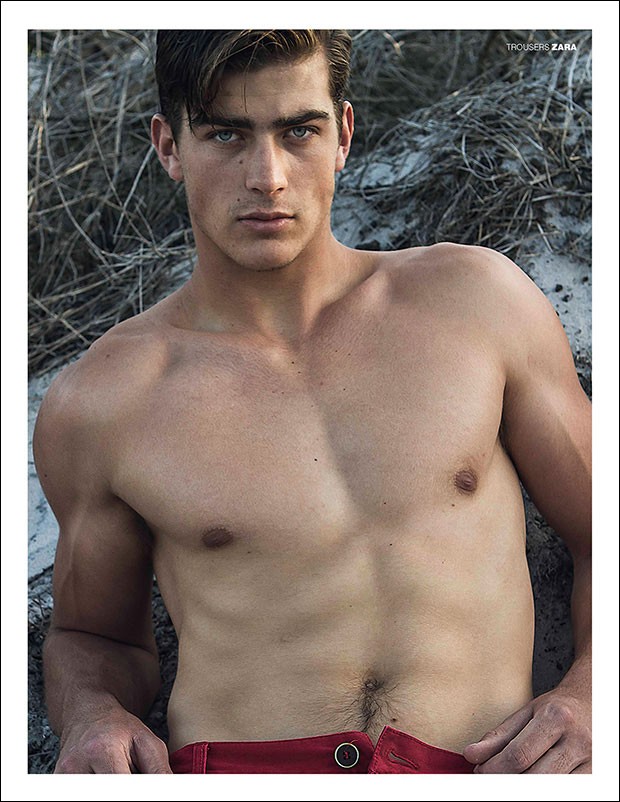 When you see ZANDRE DU PLESSIS and you have the 'model scout eye', you can easily spot a model set to work for years in this industry. His face all around the globe in the new Armani campaign only proves it, the breakthrough star of the scene was photographed and styled for our MMSCENE Magazine interview pages by KYLE SPRINGATE. Zandre is represented by ICE Models Cape Town.
GET MMSCENE IN PRINT OR DIGITAL ($2.90).
Internationally Zandre is with FORD Models in NYC, Premium Models in Paris, d'men at d'magement Group in Milan, ELITE Models in London, VIEW Management in Barcelona and nest model management in Hamburg as well as Kult Model Agency in Germany.
Discover our interview with Zandre after the jump: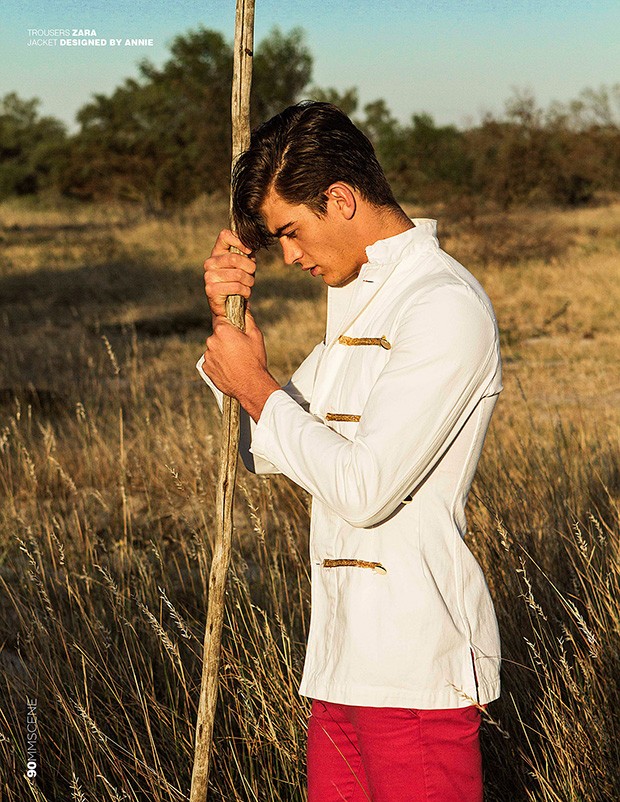 Who is Zandre du Plessis?
I am a 6ft2 surfer dude that transformed from a mud hugging rugby player to a make up wearing model. I am through and through a South African that can't get enough of people and nature. Animals are life.
How were you discovered?
I was walking in a school fashion show (no I did not win haha) and after the show I was told to meet some people in a classroom. There were scouts that wanted to meet me and so from there it started. I was signed a month later.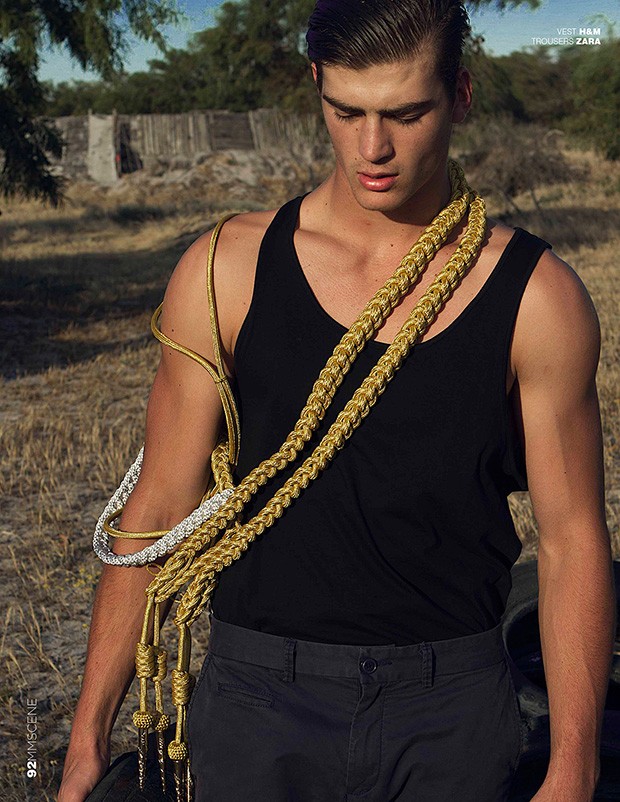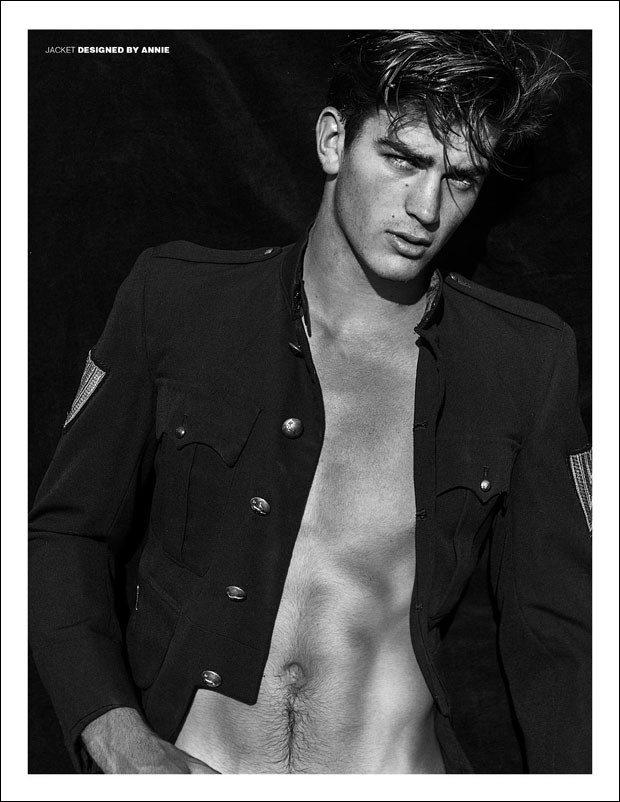 Your personal passion or hidden talents?
I love nature and try and get away anytime I'm not working. I always try to help people wherever I can. Helping animals is also one of my many passions. My hidden talents are high-jump and
sports. I am a fast learner and I never forget! I can play loads of Instruments and it really takes no time at all to learn how to play them.
How does it feel being the face of Armani?
I feel extremely blessed and at the same time honoured to have been chosen to be the face of Armani. It was an amazing experience meeting the people that ran the production. I will never
forget the people I worked with and will forever be grateful. Thank you Mr. Armani.
Now with Armani under your belt, what is your next dream modeling job?
I am ready to work even harder and get a fragrance campaign contract and make my name known. I am always trying to improve myself and be the best I can be for shoots and clients and most importantly be happy with myself!
Did becoming a model change your life in any way? What have you learnt from the modeling industry so far?
Yes!! I have learned more life lessons in this year of modelling then I have learnt in the past 19 years of my life. I have learnt to really never judge a book by its cover and that there are so
many people that actually like you for you. Like with Instagram comments that I get and I always try to comment back because all the words of encouregement really mean the world to me.
How would you describe your style?
My style!? well I really don't have a style but there are a few necessities that I always have close. Skinny jeans are a must and plain shirts. My comfy shoes (converse or flipflops). If I had to explain it well I guess it is very plain (excluding the flipflops) not very bold I guess but plain.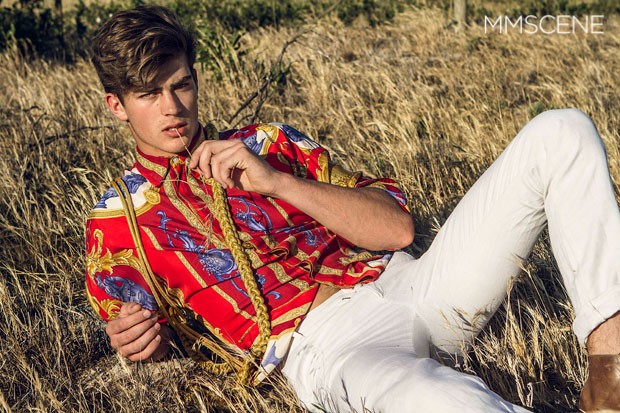 What do you enjoy the most in life?
Well life! I love living and meeting different people from all walks of life. Hearing their stories and learning new things ! Every day is just a blessing and I live each day like it's my last. I
try to do something new each day and never look back and doubt myself. The most important thing is that I love who I am and I am happy with where I am in my Life.
Name three places that you want to travel to.
New York, Hawaii and my ultimate travel destination would be the Peruvian jungle.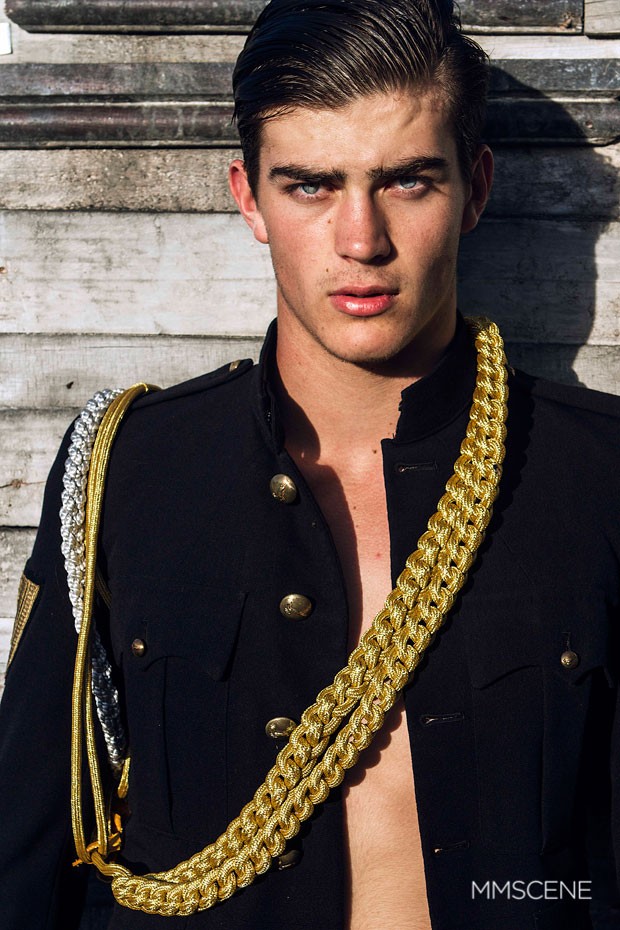 Do you have any role models?
Yes. My nr 1 is my grandfather. He is such an incredible person to me and to everyone that knows him. He is a cancer Survivor and never lost hope that he will get better. (Crying as I am
typing this like) He is more than a grandfather to me, he is my best friend and my second father while my 2nd biggest role model is Steve Irwan. He was such an inspirational person and yes he was a crazy person on the screen but he was like that off the screen as well. His love for animals and people was truly incredible and what makes him a role model for me is that still after he's gone people recognize him and honour him and commend him on what he has done. He was and is an amazing person.
What's on your current playlist?
Ohh haha well mostly reggae music and country hahahahaha I know weird but it works. I have loads of deep house. Bob Marley is my nr1 musician and my fab song at the moment is Menlik Zergabachew – Santeria
Favorite movie?
Paul , sci-fi movies and movies that make you think (when you go to the movies again to find out what happened in the movie).
Any weird habits?
I always eat cornflakes before I go to bed and I sleep with socks on.
Five words that sum you up:
Goofy. Fun. Loving. trustworthy. Complicated
Any last words?
Last thing is that if anyone is sad I will always go out of my way to make them smile of make them feel better.
Photography and Styling by Kyle Springate – kylespringate.com
Model Zandre du Plessis at ICE Models Cape Town