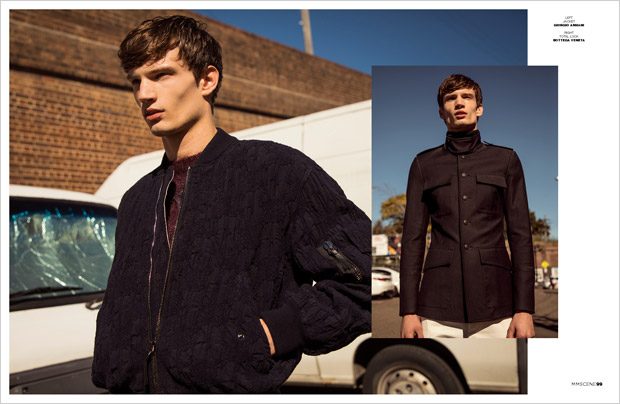 Clothes make a man. It's not just something William Shakespeare said. According to researchers Hajo Adam and Adam Galinsky of Northwestern University, clothes do make a man, literally.
In their study published in the Journal of Experimental Social Psychology, Adam and Galinsky introduces the term "enclothed cognition," which describes "the systematic influence that clothes on the wearer's psychological processes. So not only do clothes affects people's judgement of you, but they also influence how you look and feel about yourself.
Dressing well allows you to gain more confidence to go for your goals and feel good about yourself. It's not something you can do overnight, but it can be achieved with patience and dedication. Here's how you can start.
Read more after the jump:

Wear Clothes That Fit
The right fit is essential to dressing well. It's more than just knowing whether you're a large, medium, or small. For example, you need to consider the wideness of the shoulder and collar area and the length of the shirt and sleeves, and basic fit to your body when buying a dress shirt.
For suit jackets, take into account how it will fit with the clothes you're wearing, enough to fit your hand under the lapel. The shoulder seams should also sit on the edge of your shoulder and sleeves or high enough to show a little bit of the shirtsleeves under.
The perfect pants rest snugly on your hips, without a belt, but are loose enough to allow for movement. The seam should fall just right on top of your shoes. Choose jeans fit comfortably around your thighs and fall straight or tapered below the knee.
Include Quality Wear in Your Budget
You don't have to splurge a month's salary to dress well. Buy the best quality clothes in your budget. Quality doesn't mean expensive brands. It's all about the material and the make of the garment.
Check the tag inside the shirt. Look for ones made of natural fibers—cotton, cashmere, linen, silk, and wool. They look great even after constant use, and they're less fussy to wash, unlike synthetics fabrics.
Do a pull test to examine the quality of the stitches. Avoid clothes with crooked lines, loose stitches, snags, signs of unraveling, and other defects. Also check the zipper, buttons, and buttonholes if they're durable and stitched well.
See if the patterns match up. Stripes and plaids should align at the seams, lest they look ugly and disjointed.
Shopping for new clothes can cost a lot, especially if you're planning to change your whole wardrobe. You're not squandering your entire savings just to reinvent your style. However, you can certainly look for other means to earn extra cash for your style mission.
Since you're planning to switch up your wardrobe, why don't you try selling clothes online? It's cheap, quick, and easy. You don't need to set up a physical shop or to hire people to help you. You take care of the whole thing yourself.
Moreover, it all happens online, so you only need a laptop (or a smartphone) and a good internet connection to operate. You'll also reach a wider audience since it all happens on the internet.
Collect Wardrobe Essentials
Developing a personal style will take time. In the meantime, stock up on wardrobe staples. You can easily mix and match the basics to come up with new outfits.
Every guy should have these essentials in their closet:
● Joggers
● Suit jacket
● Oxford shirt
● Dress pants
● Flannel shirt
● White T-shirt
● Denim jeans
● Denim jacket
● Gray sweater
● Oxford shoes
● Cotton chinos
● Leather jacket
● White sneakers
● White poplin shirt
● Neutral trench coat
Make sure to get the fit right. Even the simplest clothes can look stylish if they fit well.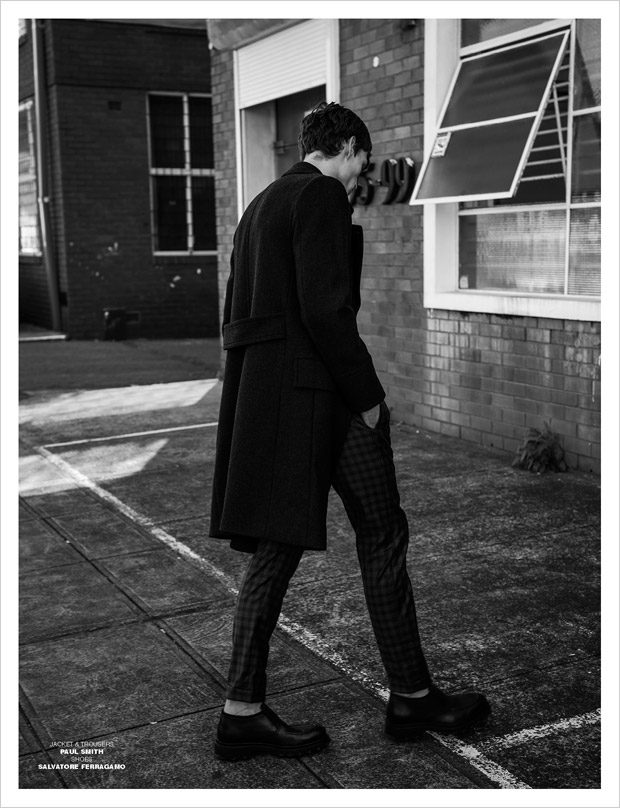 Go for Neutral Colors
Not everyone has an eye for colors. Fortunately, you can work around that hurdle by opting for neutral-colored clothes. The basic neutral colors include black, brown, gray, khaki, navy, olive, and white.
It's easier to combine neutral pieces because you don't have to worry about coordinating the colors of your attire. Moreover, you can quickly find neutral clothes in most clothing shops.
Far from washing you out, neutrals give off an understated classy, mature vibe.
Layer Up
There are two primary reasons to wear layers. The first is for practicality. Layers protect you from the elements—the rain, the sun, and the cold. The other reason has to do with style.
Layers are the difference between a simple attire and a stylish one. Take a page from James Dean. Wear a leather jacket over a white shirt and denim jeans ensemble, and slick back your hair to instantly improve your look.
Try Shoes Other Than Sneakers
Ever heard of the proverb "Tell me who your friends are, and I'll tell you who you are"? Well, it's not just applicable to friends; your favorite shoes reflect your personality too.
In a 2012 study published in the Journal of Research in Personality, researchers found that one can accurately judge a person's personality traits, as well as their age, gender, income, and political affiliations, through their shoes.
This shows just how vital good shoes are to complete an outfit.
Maintain Good Grooming
There is no point in wearing fine clothes if you don't maintain good grooming. It's prerequisite to dressing well.
Good grooming entails a tidy haircut, healthy skin, clean teeth, no body odor, good posture, and an overall neat appearance. You don't have to book expensive appointments to a salon or a dermatologist; just follow a basic hygiene routine.
It's been proven that having a neat appearance gives you an advantage in social situations, creates a better first impression, and shows how well you take care of yourself (and other things outside).
Be Confident
In the end, the biggest factor of dressing well is your confidence. The purpose for dressing well is to gain confidence, but you also need it to dress well. In short, confidence is both a requisite and a result of dressing well. You may not feel it at the onset, but it's important to look like it.
That's right. You have to fake it until you make it. You have to extend your comfort zone to gain more confidence in yourself.
Be patient. If you're not ready to completely reinvent your style, take slow steps. Take care of thing basics first: good grooming, clothes that fit, and wardrobe staples. From there, you can slowly branch out and find the style that suits you.
Images by Pat Supsiri for MMSCENE Magazine