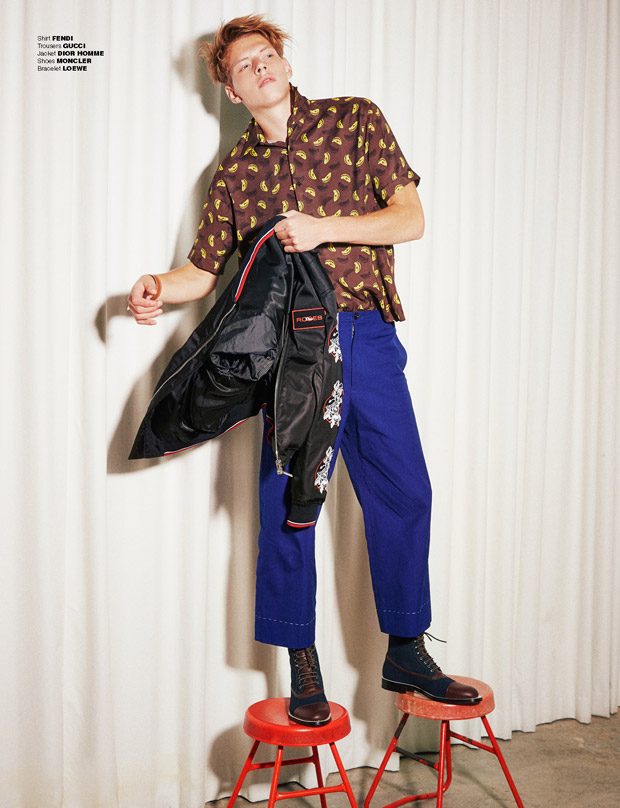 If reading the title makes you smile regardless of your height, you are on the right page. Which man would not like to look a little taller than the exact height? It is not just about short men, any man who is not up to 6' feet would want to look taller than his precise length.
Believe it or not, short men have their own sense of dressing and styling. History is the proof of short men being highly successful in different fields. Whether its politics, art, movie or music, height did not make much difference if the spirit is high.
Refrain from wearing low-waist and baggy trouser
Not just that, avoid any oversized clothes that do not fit well. Anything that does not stick to your body size should be avoided. Wearing baggy trousers or suits would maximize your body width, making you look shorter than your actual height. Same happens with the low-waist trousers and jeans. It is essential to wear pants at your natural waistline as it shows maximized leg-line.
Wearing low-waist trousers would decrease the leg-line, making you look shorter than your original length. Along with well-fitted pants, also ensure to refrain from big showy belts and buckles. It would steal the attention of your perfectly worn pants. A good fit and good belt would help your legs look longer.
Pay attention to proper fit
Whether it is a shirt, a trouser or a suit, make sure it sticks to your body in the right proportion. Choosing clothes that fit perfectly to your body line is the key to look sharp and tall. It is understandable that finding the right size for short length is painful but you can always get it tailor made.
To find the right fit, find a right tailor for you. Use more of 'tailor-made for you' clothes and get your lean suits, shirts, and pants. Such slim fitting suits would provide an illusion of taller figure. Focusing on blazer can also enhance your look. Shop online and find the proper fit for the given size chart. You can happily save more with Macy's discount offers on men's fashion.
Fitted blazer or a jacket can do a great favor to you. Especially when it's buttoned, that way it makes the shoulders look wide and waist, narrow. To ensure, you can check that the top button of the jacket is above your navel. It makes your torso and legs look longer.
Go for monochrome or low-contrast colors
Wearing contrast shades instead of contrast colors can streamline an illusion of height. Avoid wearing anything that cuts the torso in two with different colors. Even while using the monochrome, keep the darker shade on the lower half of the body and lighter shade on the upper half. It captures the attention as whole rather than 2 different hues' effect which would ultimately create lengthening appearance.
Using dark colors is also advantageous to create a significant tall impression. However, all black or all gray would actually make you look slim but, short. That's the reason why it is always better to use same color but different shades.
Along with above-given tips, you can also take care of small things that add value to your personality. Avoid horizontal designs. You can use vertical stripes to improve the heightening effect. Wear full sleeves more often than short ones. Get interesting discount deals to buy more and save more. Follow the guidelines and shop as much as you can accordingly to intensify your overall personality.
Images by Mun Kong for MMSCENE