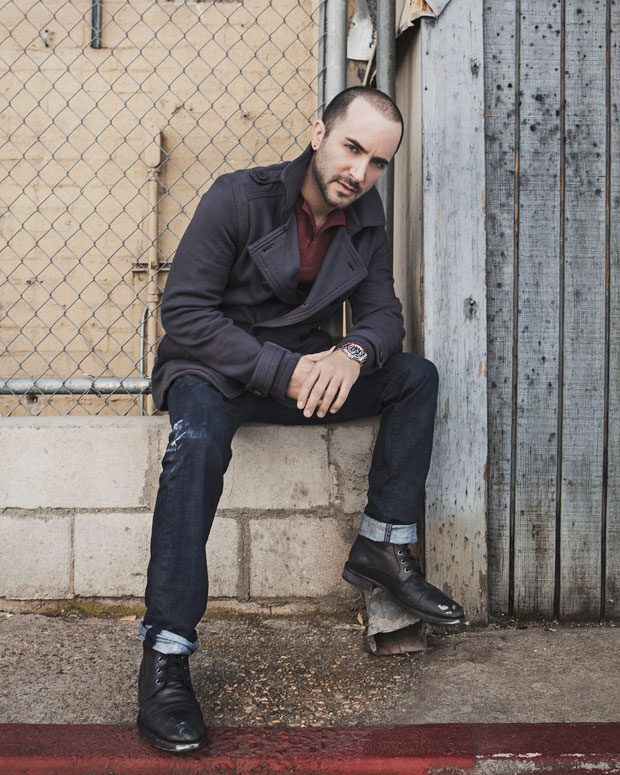 For this month's Agency Talk section in MMSCENE Magazine our Editor In Chief ZARKO DAVINIC sits down for an exclusive interview with DAVID TODD, President and Founder of one of the leading L.A. based model agency, DT Model Management. David has established an agency representing in-demand fashion models working both in the United States as well as Europe, however he also represents stars such as represents such as Paris Hilton, Lydia Hearst, Ireland Baldwin, Dylan Penn and Destry Spielberg.
Zarko talks with David about beginnings, makings of a DT Model, Paris Hilton's unparalleled longevity in the business as well as the 'supermodel' term. 
When did you get interested in the modelling industry?
When I was a teenager, one of my girlfriends was a commercial print model. She brought me into her agency and they started sending me out on castings for various commercial projects. I booked a few jobs for clients like Doritos and Jimmy Z. I realized I was more interested in what was going on behind the scenes. I became fascinated with the creative side, photography, styling, lighting, and of course the models.
I started reading fashion magazines by the time I was in junior high. I had memorized all the top models names and the campaigns they had starred in. I also started familiarizing myself with photographers and clothing brands. When I was a senior in high school, I started interning at IT Models and Omar's Men and that is how it all started!
Silvester Ruck at DT by Jon Wong for MMSCENE #13
How did you decide it is time to start your own model agency?
After being an agent for close to 20 years, I felt that it was time for me to take the chance to go out on my own and do things differently than the mainstream way. I was in my late 30's and I felt it was the right time to broaden my horizons. I wanted to be able to showcase my creativity, ideas, and do things the way I had always envisioned them. Over the years, I had developed close relationships with major photographers and clients throughout the world – their support made the transition less stressful. We were able to start booking major campaigns and editorial the first month we opened.
What does it take to be a DT Model?
We are looking for models are unique, stand out in a crowd, and capture the eye. Men need to be classically handsome, at least 6'1″, with a killer smile. He should have a nice chiseled swimmers body, but not be too bulky. He needs to be able to fit into a tailored suit perfectly and look good on the runway so that every major designer will want to book him. Personality and charm are also the key. Most importantly he needs to have qualities other than taking selfies on Instagram!
Our DT girls are also classic beauties with stunning features, 5'7" to 5'11", a beautiful unique face of all ethnicities, a nice healthy body, and gorgeous smile! I am very inspired by the 90's supermodels and look for those qualities in our girls.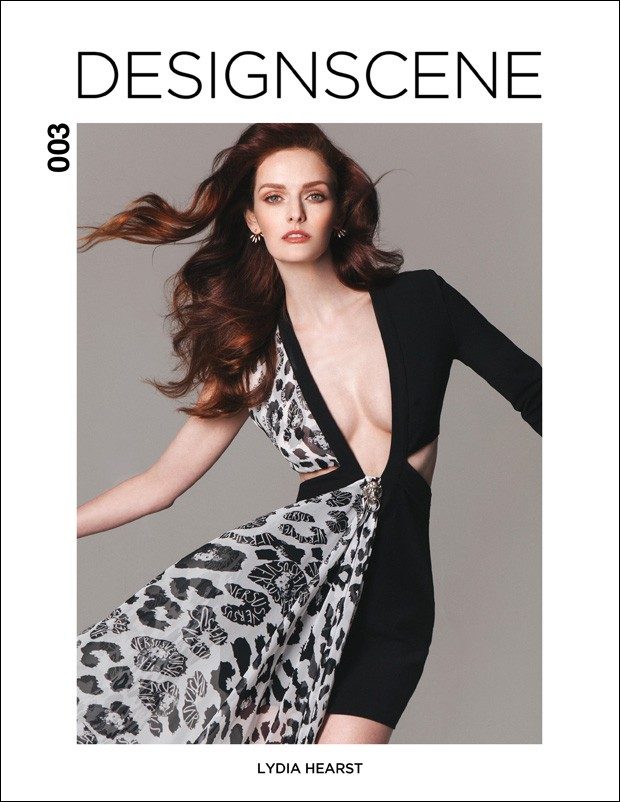 Lydia Hearst by Elias Tahan for DESIGN SCENE #03
Which model would you have dreamed of discovering?
Cindy Crawford. Growing up she was my favorite model and I had posters of her all over my bedroom walls. I think she's iconic and she is still beautiful to this day. She is the definition of a real supermodel. Not only was she a successful model, but she used her success to branch out and create herself as a brand.
Fashion industry creatives often look down upon Los Angeles and its celebrity-saturated market, but for a model agency what are the advantages of working on the West Coast?
Often, Los Angeles is looked down up on by people in the fashion world. However, we have some of the biggest denim brands and clothing lines here. Some of the most renowned photographers are now shooting in LA and have made LA their home. Major editorials and campaigns are also shot here. It's a lot less cut-throat than New York and the models tend to love living in LA because of the laid-back environment and weather.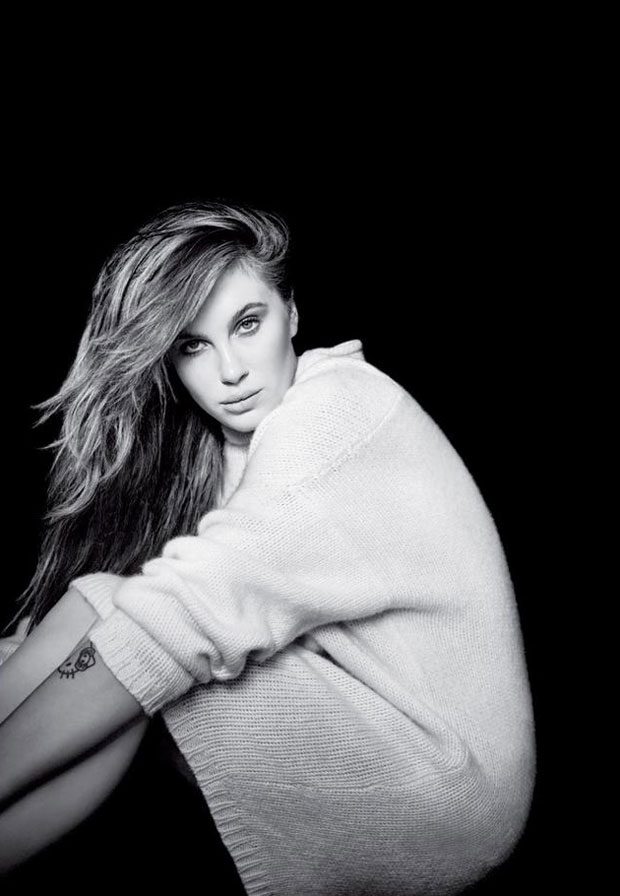 Ireland Baldwin by Rainer Hosch for L'Officiel Italia
Your special bookings board is home to Paris Hilton, who is a true fashion icon, what would you say is the secret to her longevity?
I've represented Paris as a model for over 10 years. She continues to re-invent herself, whether it's on a TV show, as a model, or now as a DJ. She is incredibly smart and business savvy. She makes all her OWN decisions while continuing to look stunning. She picks and chooses what fashion jobs she wants to do and most recently she shot for Love Advent with Doug Inglish and has a cover coming out for D'Scene Magazine.
Do you believe in today's industry creating a 'supermodel' phenomenon like for example Lydia Hearst who you represent is even possible?
I think it's possible. It depends on the model and if she has that unique 'it' factor to capture the eye of top photographers, stylists, and clients who can make or break a model's career. There are still photographers out there like Steven Klein, Steven Meisel, and Mario Testino who can create a model's career overnight.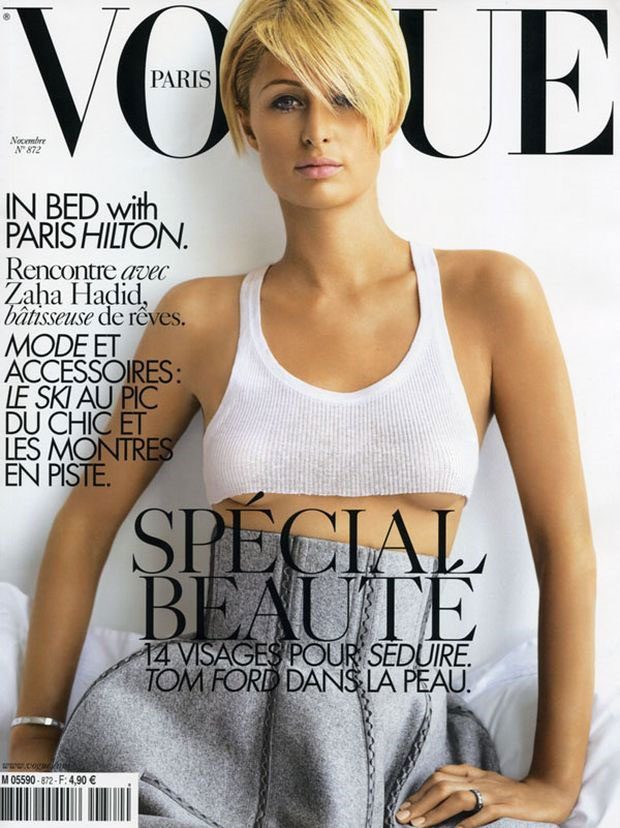 Paris Hilton at DT Models for VOGUE Paris by Mario Testino
So, what about social media which undoubtedly impacts today's model industry, how important are social networks at DT Model Management? What strategy do you take with your talents?
When I first started as an agent, we didn't even have computers or any means of promoting models digitally. We always had to use our own creative skills by picking up the phone and push a model verbally rather than through email. While I understand that this is the phenomenon of today, we are hands on here with promoting our models on all social media fronts and understand the power it has in reaching clients all over the world.
DT Model's men's board is known for representing a healthy body image, in that regard what are your thoughts on the menswear castings at the shows in Europe right now?
As an agent, I've been to the men's shows all over the world time-and-time again. The models that I see sometimes when I'm traveling are way too thin for the LA market. At DT Model Management, we only sign models who are healthy and athletic. The models that are considered "thin" and more editorial don't necessarily work as well in the LA market.

If you had to choose the biggest benefit and the biggest drawback of working in the fashion industry, what would they be?
The biggest benefit is getting to work with so many talented individuals and being able to travel around the world. I am grateful for the opportunity to help young talent achieve their goals and watch them grow and succeed in this industry.
The biggest drawbacks are dealing with egos, people that aren't loyal, bullying, selflessness, and being accessible 24/7. It's difficult having to reject aspiring models – no one wants to diminish someone's dream. After all these years, it's still difficult to tell someone so passionate "No."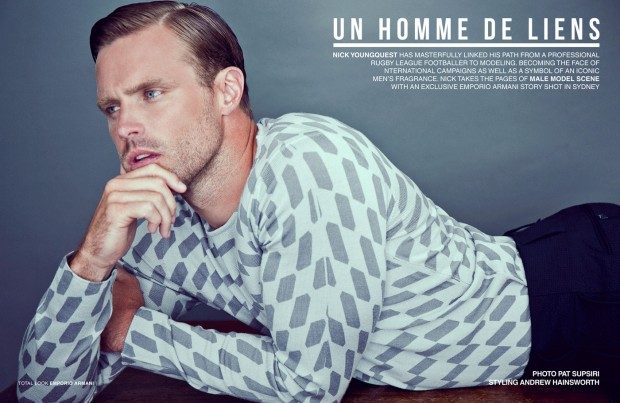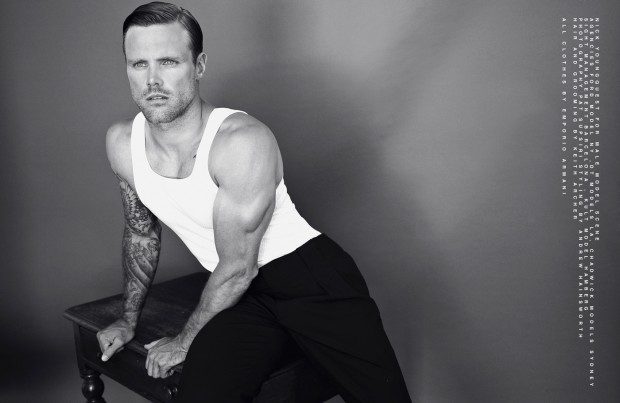 Nick Youngquest at DT by Pat Supsiri for MMSCENE
So, all fashion aside, what do you do in your down time?
I can tell you that on my weekends I am not around anything fashion or models related.
I like to spend time with my friends and family, which include my niece and nephew. I love hiking, road trips, and visiting Palm Springs, which has become a second home to me. I also love movies and writing.
I recently bought a bike that I can throw in the backseat of my SUV so that I can take it to the beach to go riding with my sister. That's pretty much my weekends!
Photo of David by Nate Jensen, Keep up with DT Model Management @dtmodelmgmt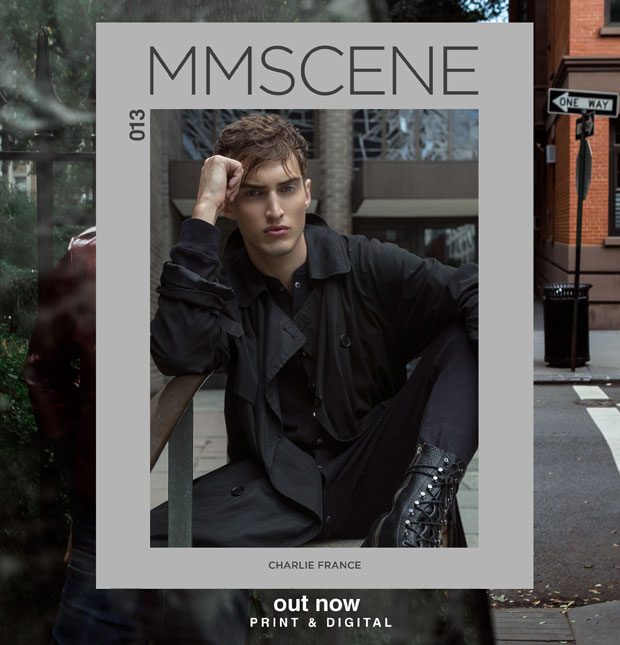 GET YOUR COPY IN PRINT $22.90 AND DIGITAL $3.90
Originally published in MMSCENE Magazine Issue #13