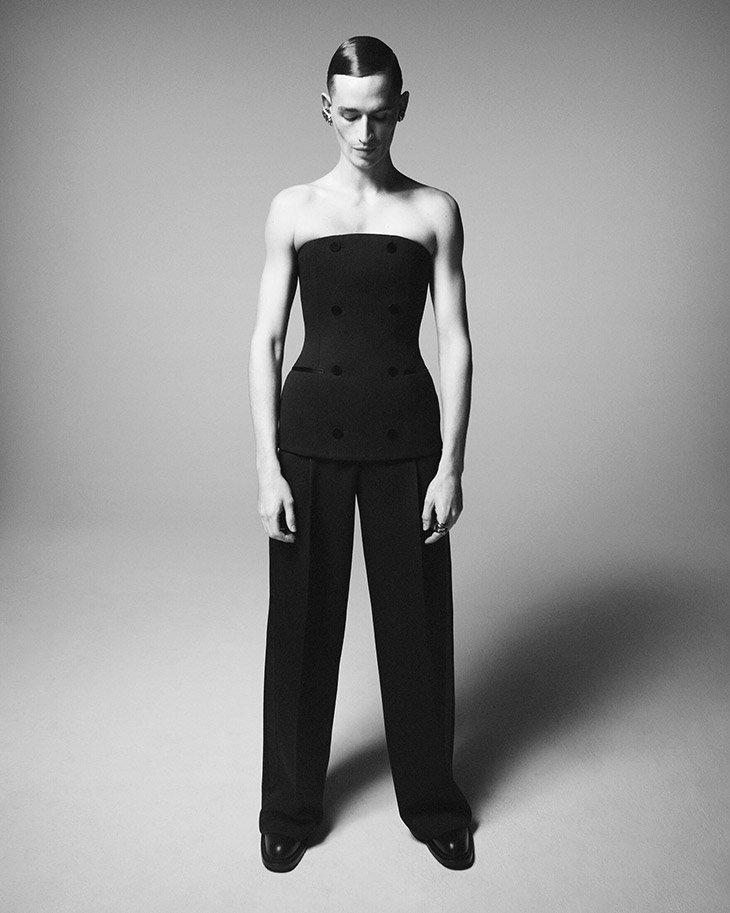 British luxury brand Alexander McQueen presented its Fall Winter 2023 campaign starring models Momo Ndiaye and Eliott De Smedt Day captured by fashion photographer David Sims.
The Alexander McQueen Fall Winter 2023 Men's Collection stands as a testament to the blend of formality, power, and artistry that can only be achieved through impeccable tailoring. It's not just fashion, it's a celebration of the male form and a return to classical style, but with a modern twist.
Diving into this collection, the signature men's tailoring catches the eye. It's all about precision – capturing the right cut, achieving the ideal proportion, and sculpting the perfect silhouette. In the realm of Alexander McQueen, however, tradition is not just followed – it's redefined. Jackets and shirts, cornerstones of male fashion, are daringly spliced and slashed, embracing both vulnerability and strength in one sweep.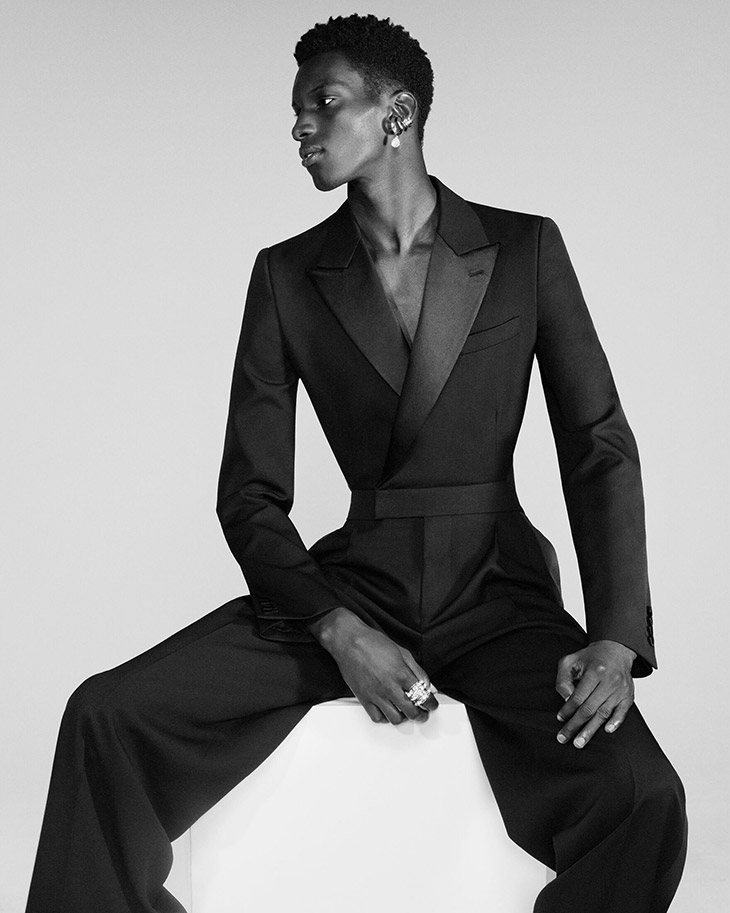 But it's not all about the cuts. The collection takes a deep dive into the heart of fashion, reimagining iconic pieces that echo the brand's roots. Kilts and outerwear take on new forms, nodding to early McQueen, showcasing the brand's unparalleled ability to reinvent and revive. Elevated waists and the inversion of the iconic 'bumster' design elongate the legs, giving a nod to tradition while redefining modern masculinity.
A touch of floral elegance is introduced with the orchid motif. This cultivated flower, a symbol of sophistication, is artfully dissected and integrated into the collection. Whether it's printed, woven, or embroidered, the orchid stands out, juxtaposed against the stark formality of men's tailoring. It's a reminder that beauty can be found in the most unexpected places. Alongside the orchid, the distinguished McQueen seal makes its presence felt, adding a touch of brand heritage.
This season also heralds the introduction of new accessories that complement the main collection. The Edge bags, sleek and sophisticated, are perfect for the modern man on the move. And for those looking to make a bold statement with their footwear, the Tread Slick boots are the ultimate choice.
The Alexander McQueen Fall Winter 2023 Men's Collection is more than just clothing. It's a narrative, a journey into the heart of masculine elegance, and a bold statement of power and beauty combined.