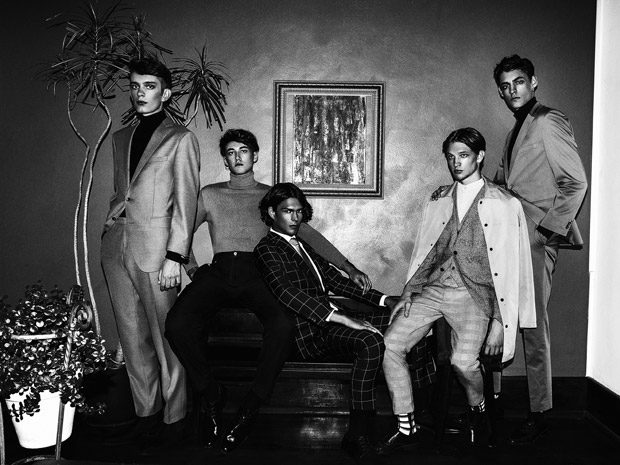 Dressing up for your buddy's bachelor party requires the perfect balance of polished and casual. You want to show some respect for the fact that your friend is about to embark on a life-changing step while also keeping it friendly and keeping it real.
Here's how to pull it off.
Beach or Backyard Party
If the bachelor event consists of throwing back some cold ones on a dockside bar or someone's deck, go for a low-key look. Start with a tee shirt made of a fine, tightly woven cotton, Lyocell or another fabric that looks and feels silky. Make sure this is an upscale brand of tee, not some logo or concert tee you pulled out from your closet. Choose a deep, neutral color like navy, eggplant or mustard. Pair this with a pair of dark wash jeans that fit well and don't have any tears or holes. Don't wear skinny jeans, baggy jeans or cargo pants. Add a leather belt if you plan to tuck the tee in. Accessorize with a great pair of canvas sneakers and a good watch and you're all set.
If it's high summer and really hot out, you can trade the jeans in for a pair of well-fitting Bermuda shorts. Don't throw on your cargo shorts or workout shorts. You can also swap the sneakers for a pair of sandals if your feet are acceptable to be seen in public.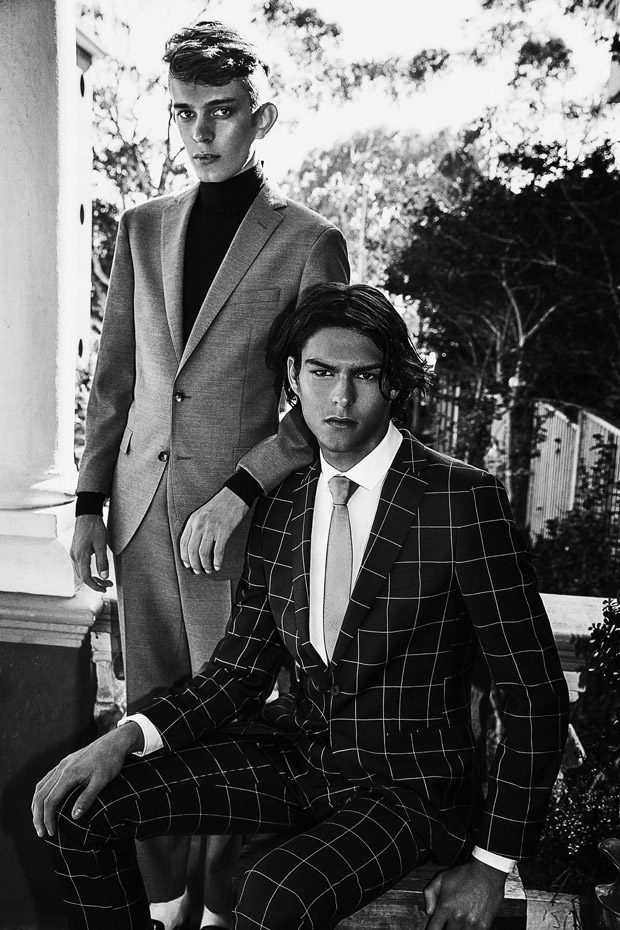 Casual Night Out
If the bachelor events go into the night, make sure you can get into any establishment by building your look around a blazer. Make it an unstructured blazer in a jersey fabric. This will give your outfit a touch of formality without being a suit. The jacket can be gray, off-white, dark brown or black. The more daring of you might choose a jacket in a bright color, a plaid or other print.
Under the jacket, wear a long-sleeved tee in either a stripe pattern or a coordinating color of your choice. Don't wear a tee that you normally use for working out. Don't wear anything that advertises your favorite beer or football team. This tee needs to be polished-looking.
Complete this look with the same type of dark wash jeans we suggested for the first outfit. Accessorize with loafers or leather sneakers.
Night on the Town
If your festivities include going out to swankier restaurants and nightclubs, you'll want to up your wardrobe game accordingly. At this point you'll probably have to break out a suit, but you can still keep it from being overly formal. Instead of a shirt and tie, wear your suit with a collared polo shirt or a good-quality tee in a fine, silky cotton blend. Pair it with black leather sneakers, a belt and a great-looking watch.
This outfit will let you into any club, casino or restaurant while still being comfortable. You can always take your jacket off if you're in a less formal setting or if it gets too hot.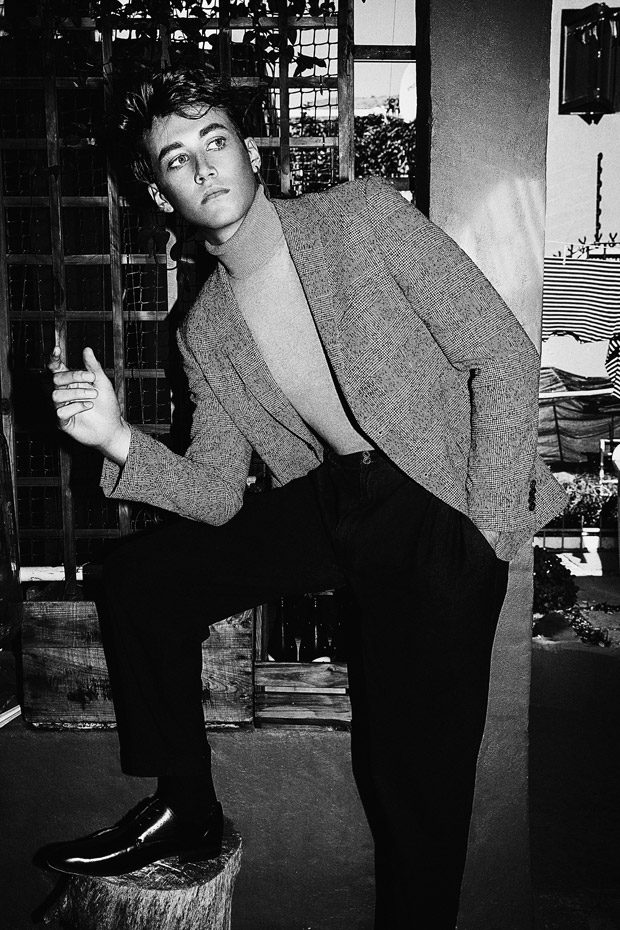 Strip Club Attire
Most bachelor parties still include the traditional trip to the strip club. As a rule, strip clubs don't have a strict dress code, so you will be fine going into any of them wearing these looks.
Key Pointers
Quality counts. Choose quality items made from high-count fabrics. These are all basic wardrobe staples that you'll use over and over, so it's worth it to spend money on getting the best you can afford.
Fit is all. The difference between a casual outfit that makes you look great and one that looks like you just rolled out of bed is often fit. Make sure your tops, blazer and jeans fit you well and don't have any sagging, bagging or pulling.
Accessories make the look. Great accessories pull all these looks together. You don't need a lot. A good belt, a nice watch and a neat, clean pair of shoes add up to a pulled-together look.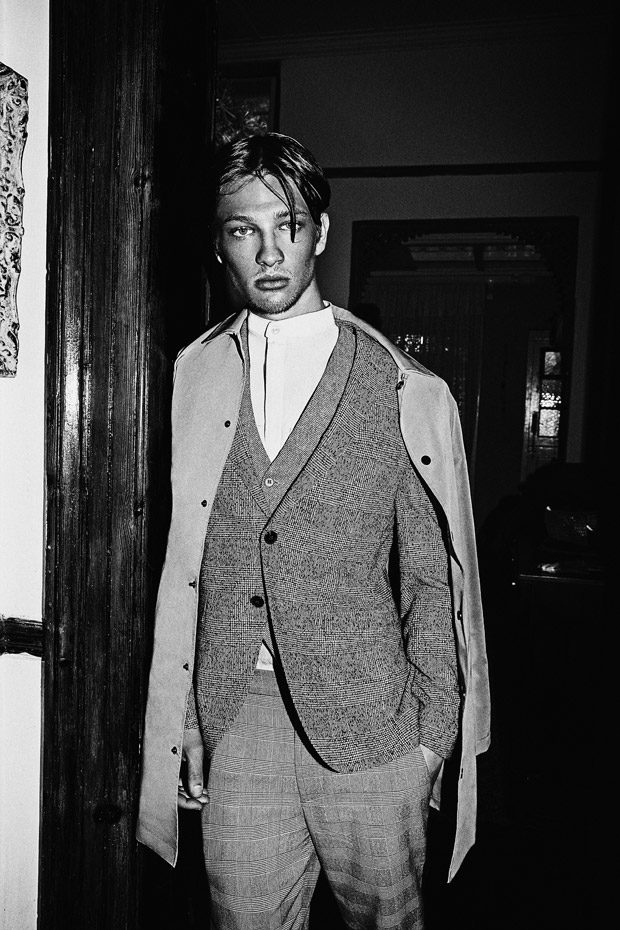 Get it Together
Your friend's bachelor party is a time to reminisce, have fun and see old friends. You should show up looking good but also feeling at ease. With the right outfit, you'll be good to go no matter what the day holds.
All images from – MMSCENE STYLE STORIES: Boss Boys by Louis Daniel Botha – see the full shoot.