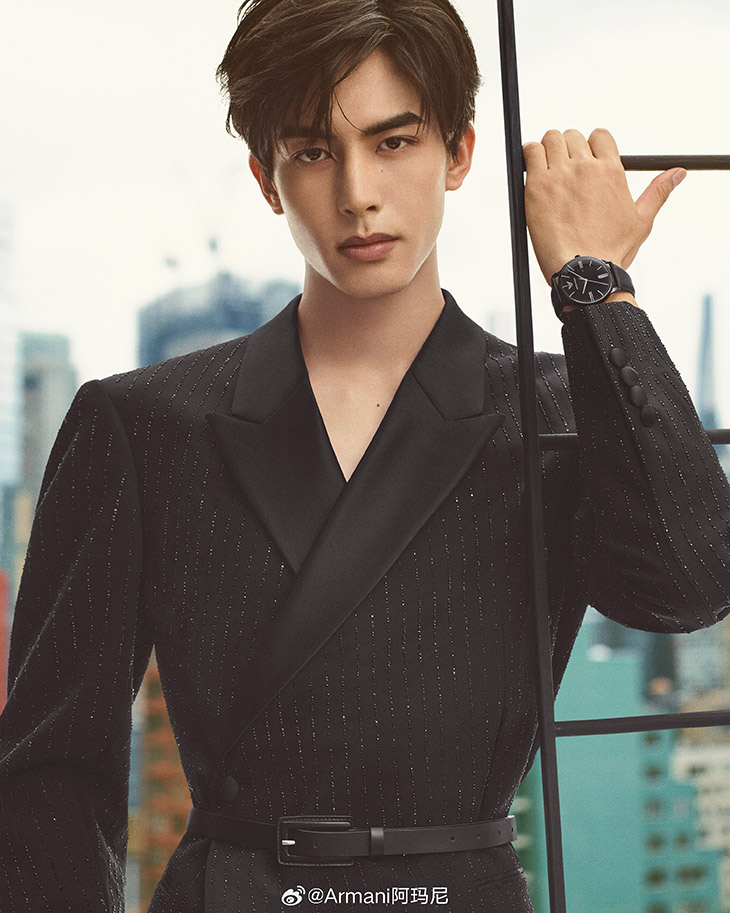 Fashion brand Emporio Armani unveiled its Fall Winter 2023 Men's Watches and Accessories campaign starring Chinese actor and model Song Weilong lensed by photographer Gregory Harris. The brand's Fall Winter 2023 Collection titled The View From Above explores the desire to fly and see the environment from high vantage points. This goal is embodied in the Emporio Armani world by the eagle, which represents both an adventurous spirit and an insatiable appetite for adventure.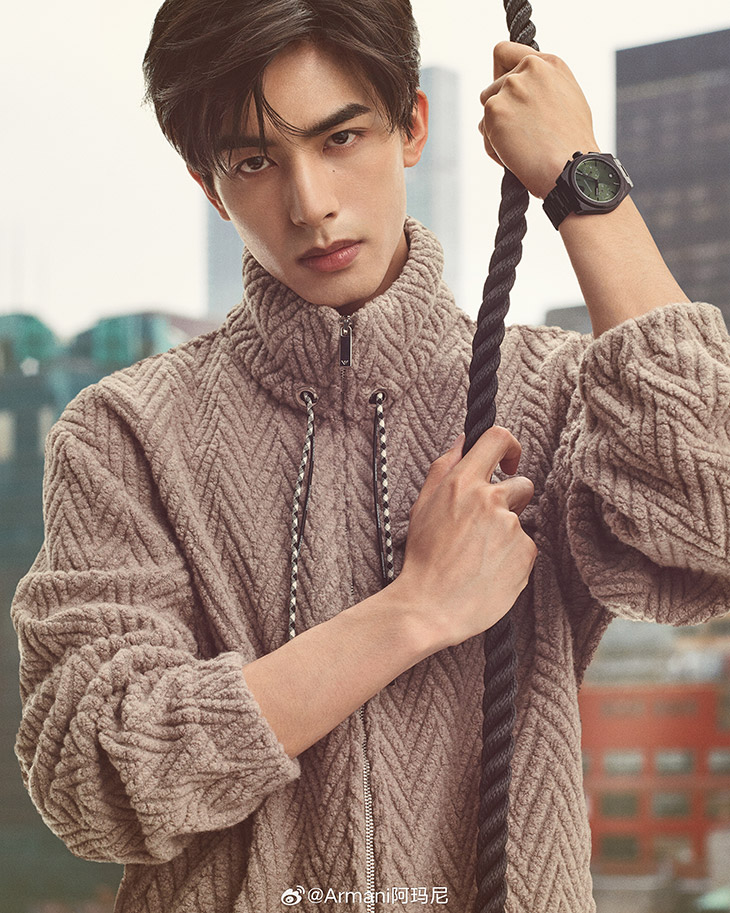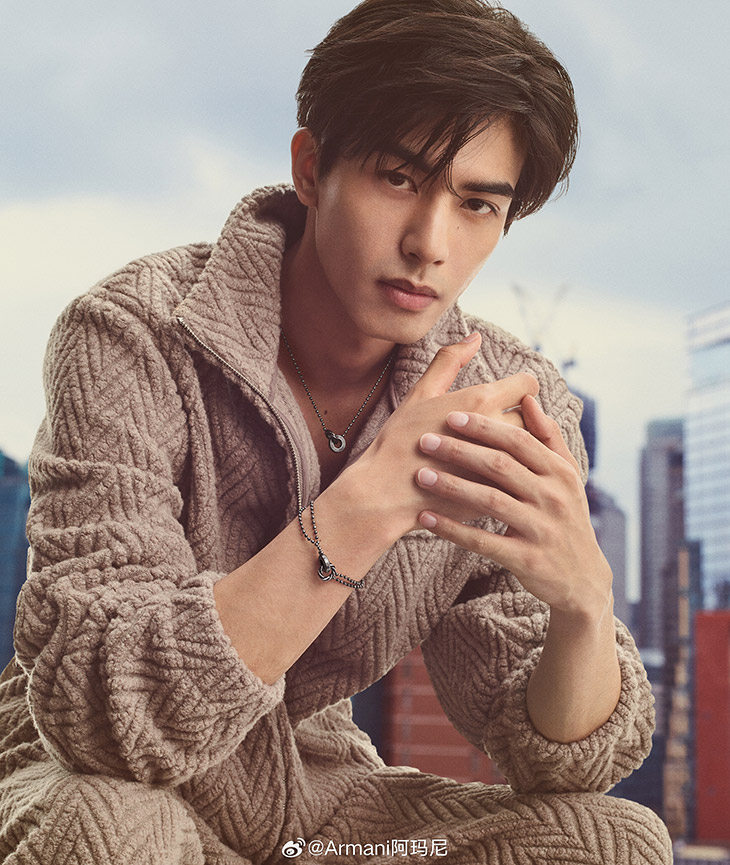 Elevating viewpoint to the skies unveils the urban expanse from an aerial stance, with focal landmarks acting as the canvas against which the brand logo is showcased. The Emporio Armani Fall Winter 2023 collection pays homage to the 1930s aviators, their milieu, and the exact yet daring aesthetics that defined their style. The metallic sheen of aircraft and hangars adds to the tapestry.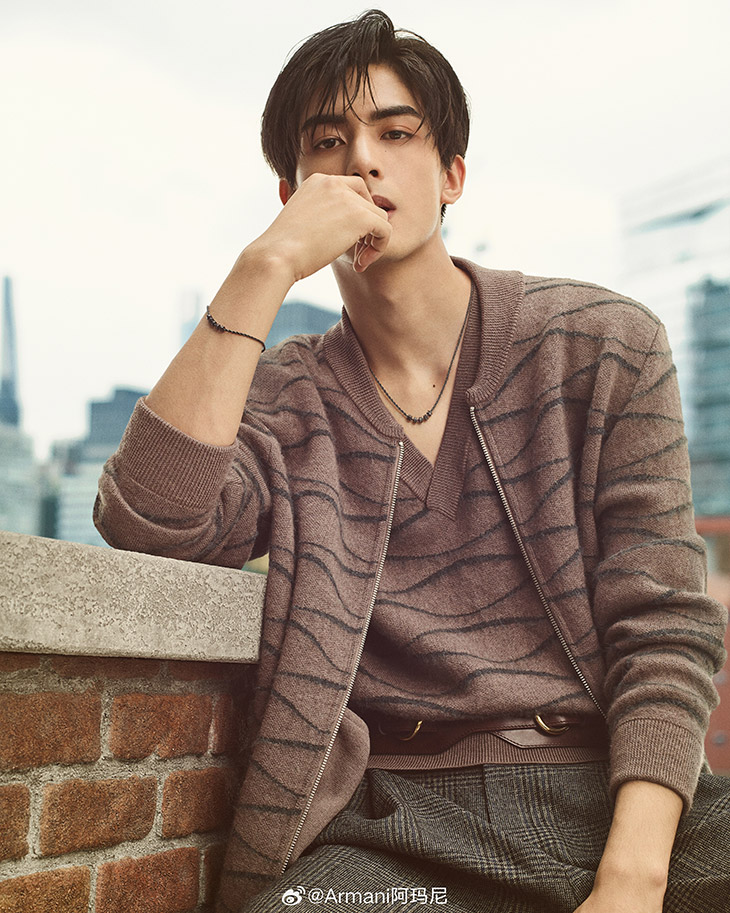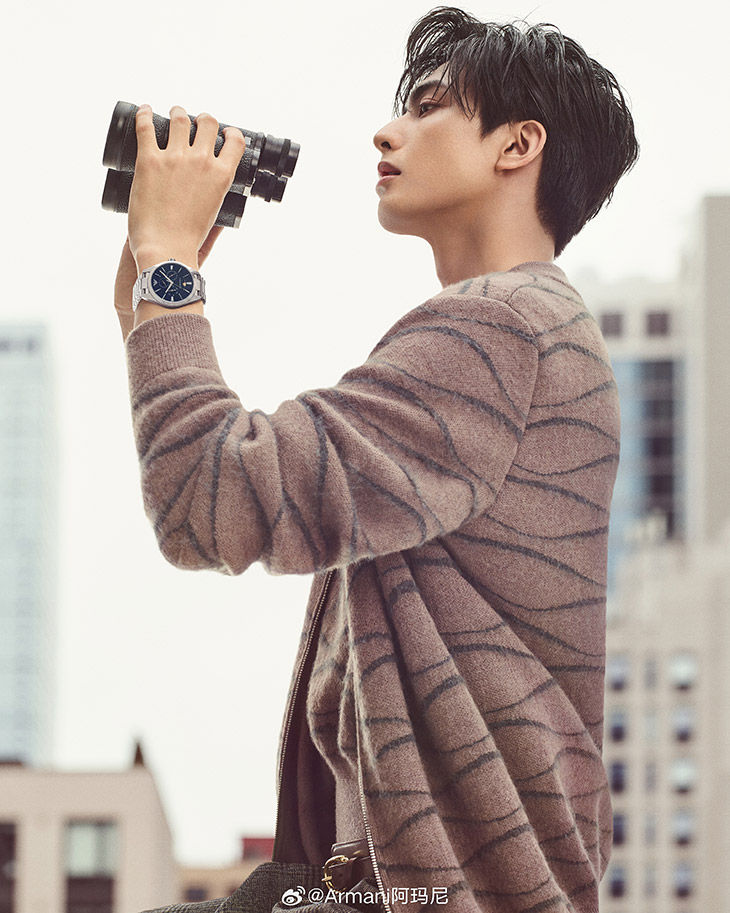 The concept of human flight rejuvenates an archetype deeply ingrained in Armani's creative realm. This aviator is dressed in sport-inspired ensembless made from soft, high-impact textiles. The silhouettes expand and reshape traditional prince of wales and houndstooth patterns, embodying an embrace of innovation.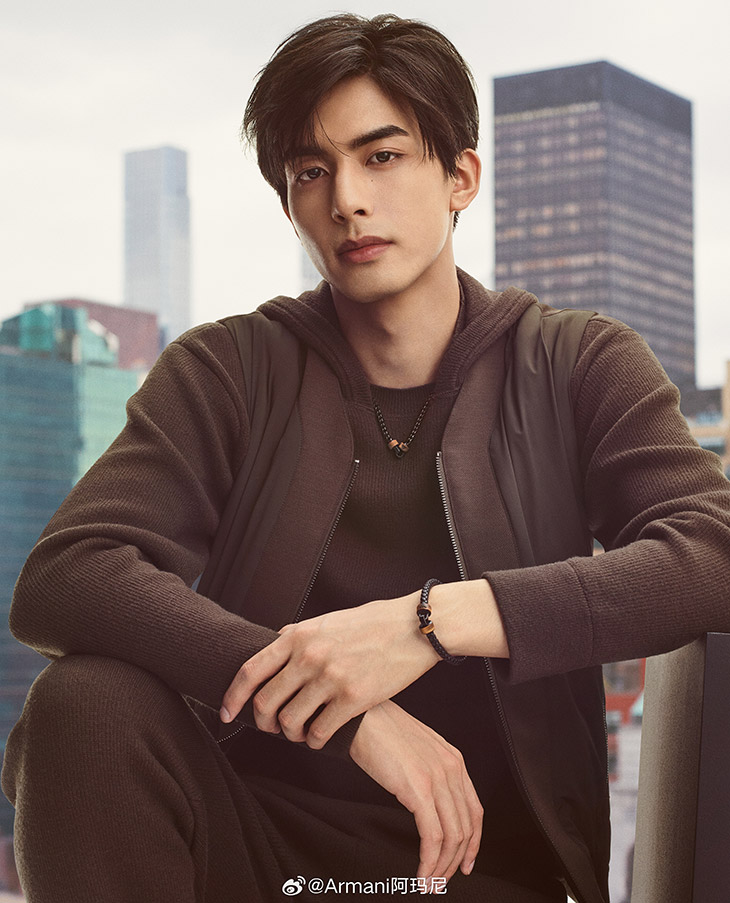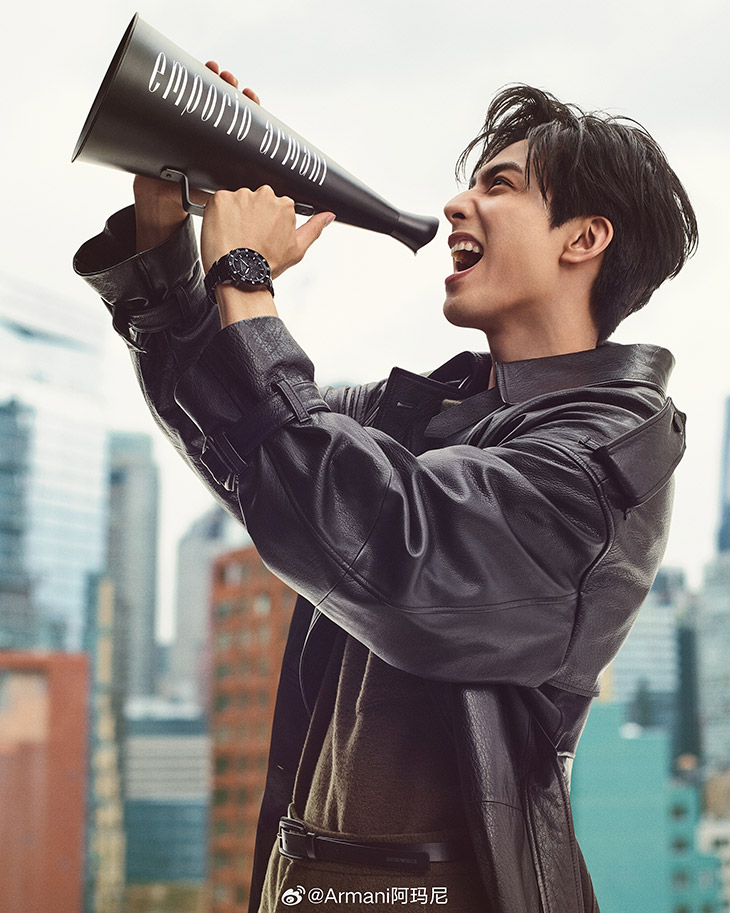 Diverse silhouettes take center stage, from coats, trench coats, and double-breasted pea coats to blousons paired with cropped trousers, all complemented by boots and lace-ups with robust treads that leave an indelible impression. Even oversized T-shirts have the same woolen texture as the corresponding coats and pants.
Leather and textile materials are integral components that provide both durability and comfort. Vintage-inspired bomber jackets, elongated tricot coats, and cardigans, paired with identical gilets, create new twin sets with an air of authenticity. As dark falls, the Emporio Aviator's sophistication flourishes as he encounters the indulgence of velvet and the sparkle of crystals. During this exploration, silk blouses with elongated scarf collars and double-breasted jackets harmonize to create a symphony of elegance.