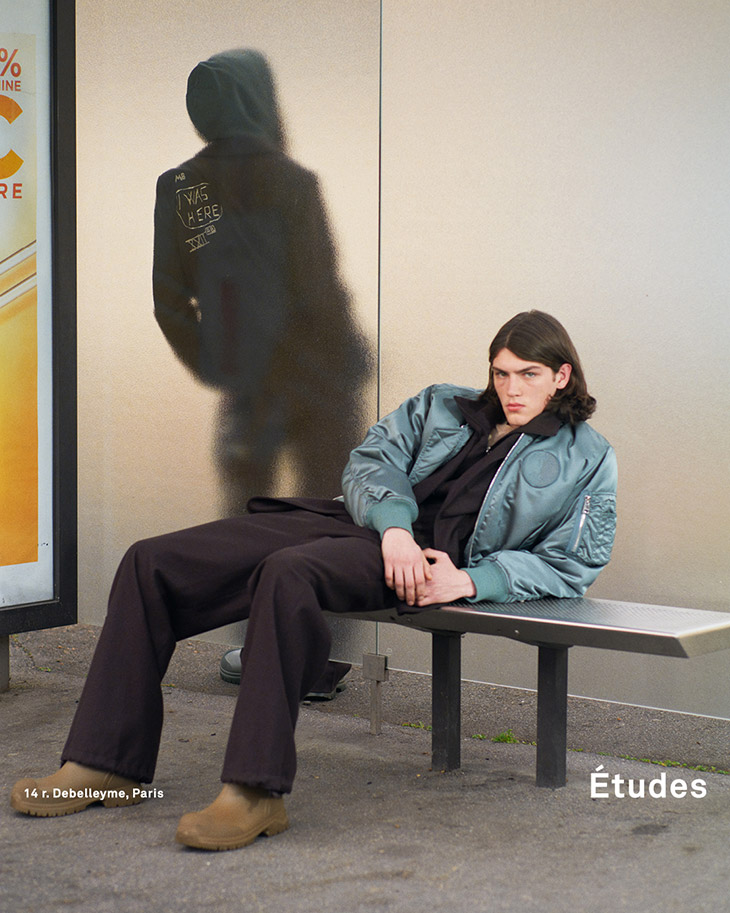 Fashion house Études unveiled its latest campaign that vividly encapsulates the spirit of the brand's Fall Winter 2023 Collection. In charge of photography was Ola Rindal, with styling from Mauricio Nardi, casting direction by Isabel Bush, and production by Kitten Production. Beauty is work of hair stylist Nicolas Philippon, and makeup artist Isis Moënne-Loccoz. Nestled in the vibrant core of Paris, fleeting moments spring to life, where the intermingling of the ancient and modern scenery fosters deep connections and daydreams, encapsulating shared moments that are cherished indefinitely.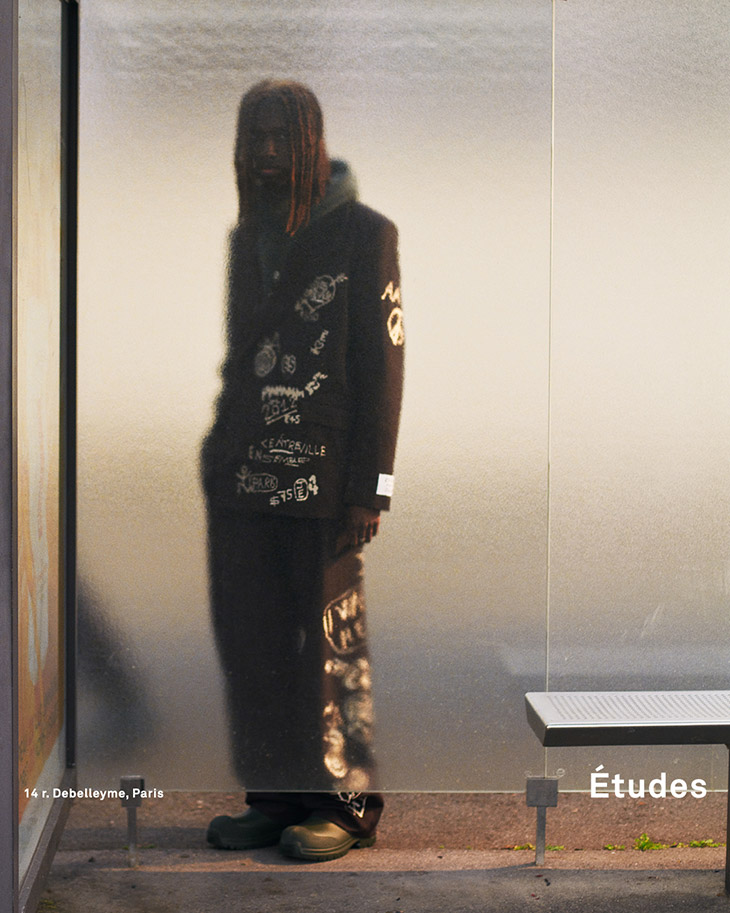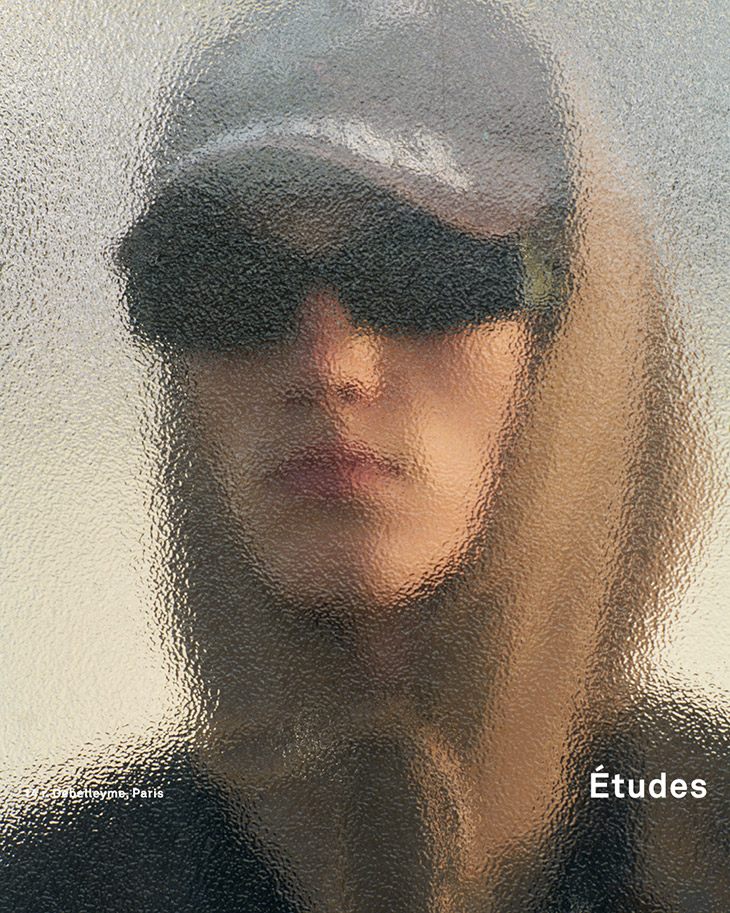 The Études Fall Winter 2023 Collection brings the spotlight back onto the pulsating heart of urban existence. While in Paris, 'le centre ville' seems like a somewhat abstract concept, it embodies a critical expression of unity and connectivity in other major cities. Consequently, the contemporary cityscape portrays a blended visual dialect, starting with the structure of buildings and proliferating throughout the lively surroundings.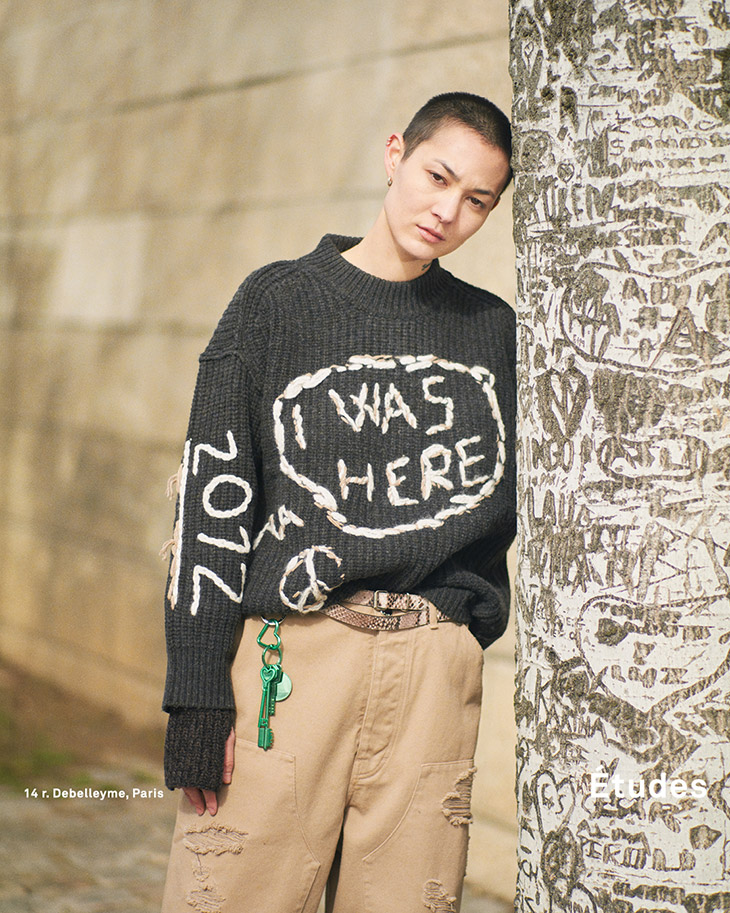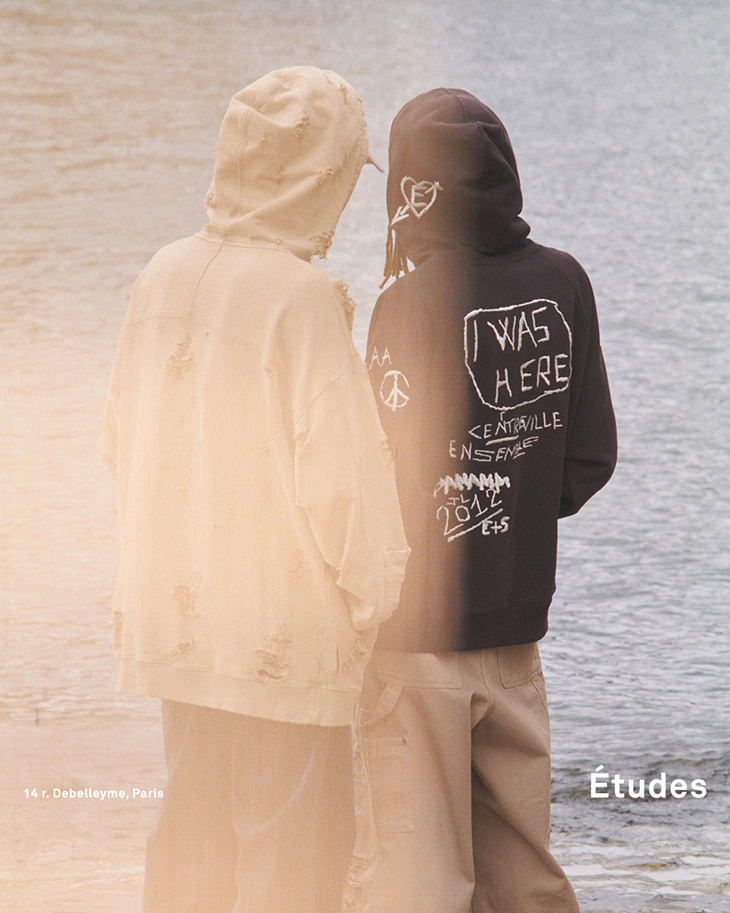 Translating into tangible forms, symbolism, and the audacious suggestion of an accentuated silhouette, this season's adaptation of the Études lexicon is strengthened by a subdued color spectrum ranging from soft rose and polar blue to rich green, cocoa, earth, cement, jet black, and taupe. Embracing the staple pieces that constitute the masculine wardrobe intertwined with urban existence, the collection showcases tonal harmonies accentuated by both artisanal and mechanized methods ranging from raw-edged designs to distressed and bleached denim.
Roller-printed wool felt, insulated nylon, and dark satin combine with winter tailoring fabrics, creating a nuanced conversation between the concepts of athletic wear, uniforms, and formal attire. The simplistic street symbols emerge in exaggerated 3D and embroidered illustrations, featuring motifs from padlocks and vintage coins to whimsical representations of memento mori. The classic Études bomber jacket undergoes transformation, adopting parka and hooded variations, and integrating novel materials and embellishments like stonewashed cotton canvas, reflective nylon, leather, and adorned iconography. Generously flowing pants team up with combined mock-neck blazers, double-breasted suit coats, and soft textured knitwear.