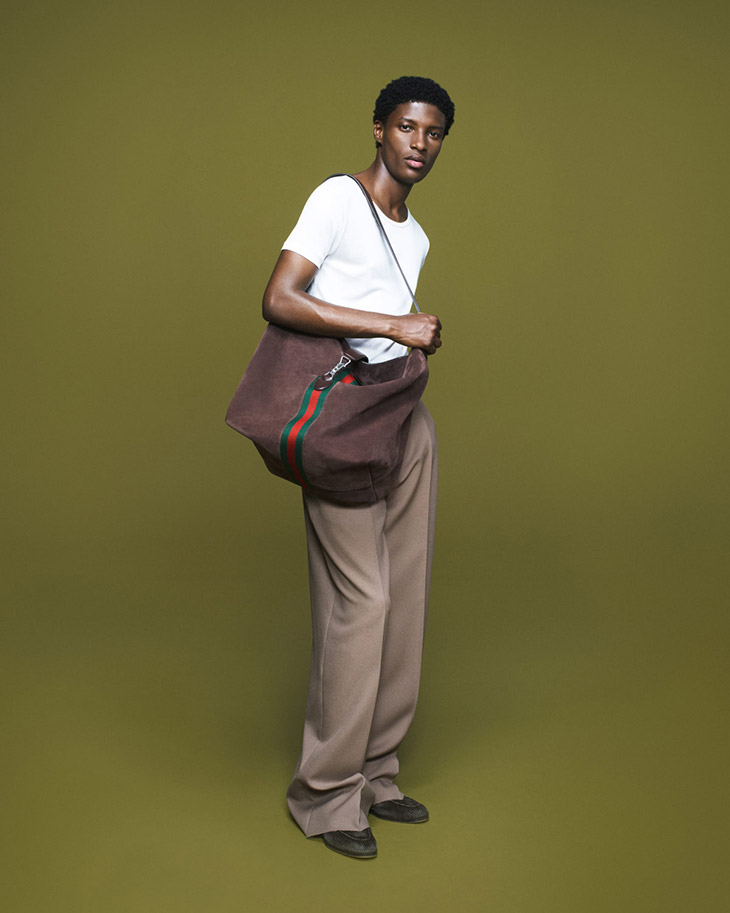 Italian fashion brand Gucci presented its Fall Winter 2023 campaign captured by fashion photographer David Sims.The campaign lensed in the heart of Milan, serves as a fervent nod to the timeless essence that is Gucci, tracing its legacy back to the golden eras that have defined its journey thus far. Stars of the campaign are Aboubakar Konte and Brando Erba. In charge of styling was Alastair McKimm, with casting direction from Piergiorgio Del Moro and Samuel Ellis Scheinman, and production by Erin Fee Productions.
The Gucci Fall Winter 2023 Men's Collection is a beacon of artisanal luxury, reshaping the traditional archetypes associated with a gentleman's wardrobe. Each piece narrates a tale of seductive masculinities, influenced by the diverse individuals who adorn them, embodying a complex but harmonious synthesis of various creative energies.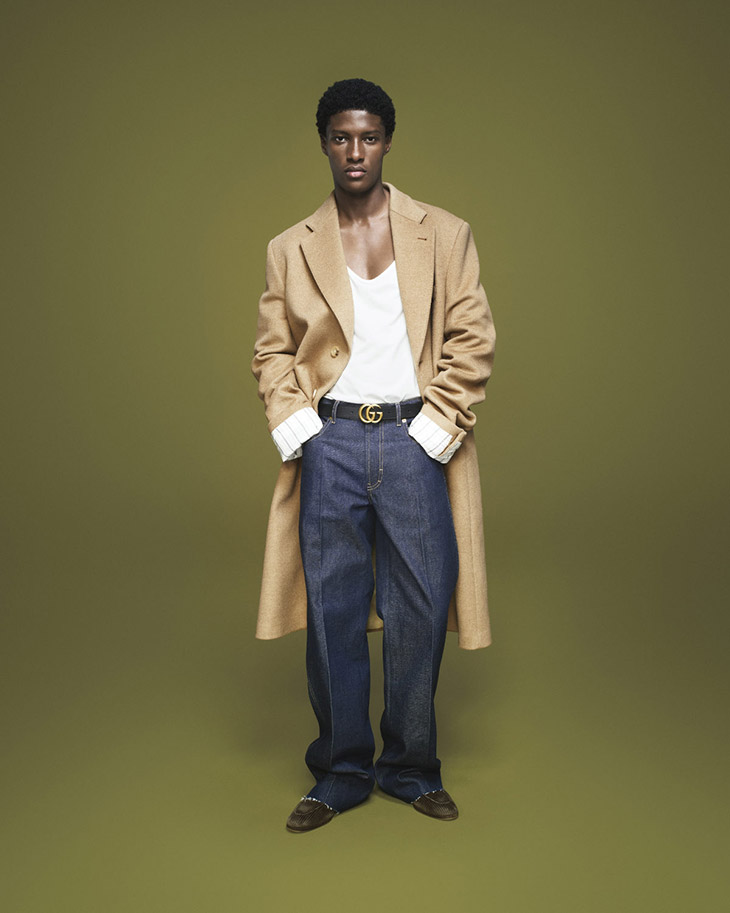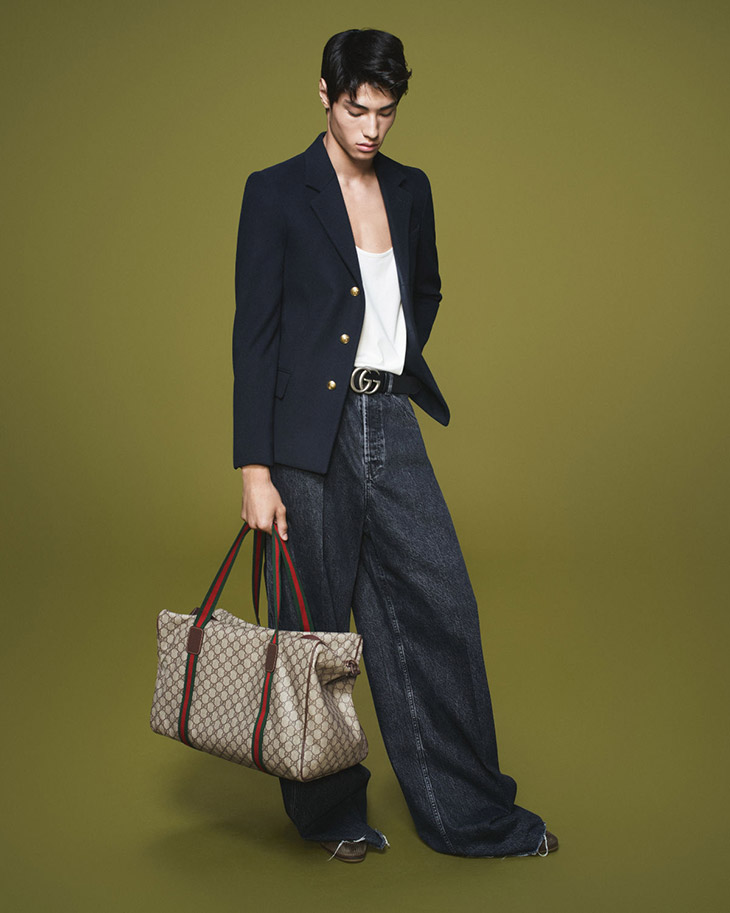 The collection introduces Crystal GG, a modern re-imagination of the emblematic coated monogram canvas from the 1970s. This fabric, dipped in a vibrant palette spanning both luminous hues and subdued pastels, serves as a canvas for creative expression. It finds its place in contemporary workwear, bags, and footwear, embracing a relaxed yet distinguished construction that infuses each item with an authentic, aged grace.
The garments offer a playground for stylistic experimentation, with voluminous yet gracefully flowing silhouettes facilitating the improvisation of styling. This dynamism allows for transformative experiences, where suits metamorphose with ease to adapt to the wearer's preference, reflecting the evolving nature of contemporary masculinities.
Within this collection, the boundaries of conventional style blur, fostering a fertile ground where sportswear interacts fluidly with elements from contrasting wardrobes, paying homage to bygone eras while invoking a modern sensibility. This fluidity is reflected in bespoke pieces that embody the spirit of self-expression, from vintage foulards reimagined as decorative elements to tracksuits that reveal unexpected details, redefining elegance and sophistication.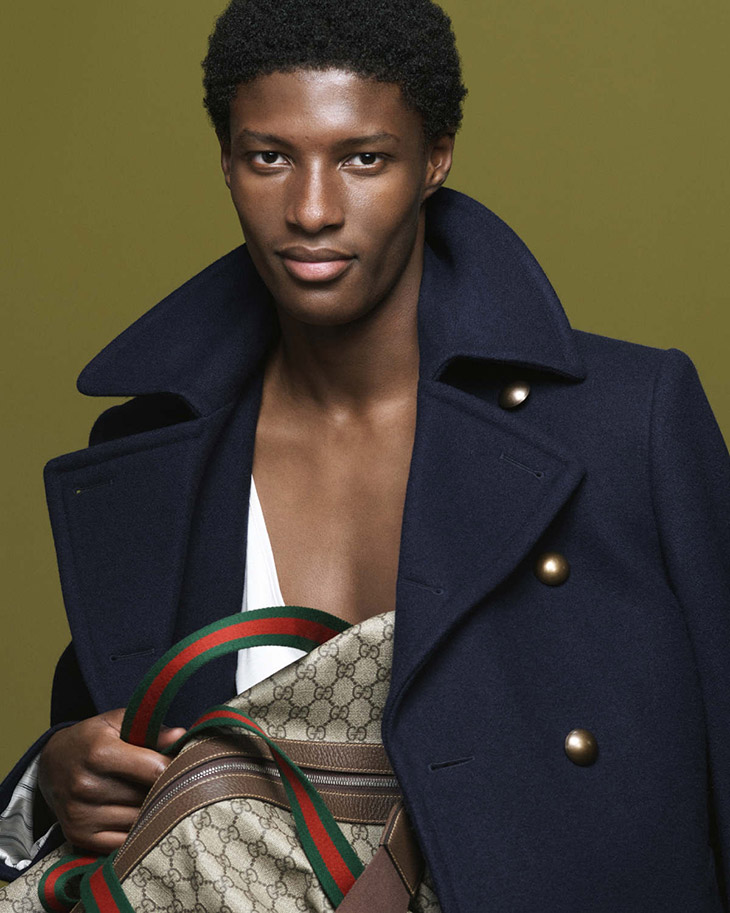 At the core of this collection lies an undying commitment to craftsmanship, a journey of discovery where the apparent simplicity unveils layers of complexity upon closer inspection. Pieces that seem straightforward reveal a depth of craftsmanship, embracing unexpected materials and intricate embellishments that amplify the beauty and craftsmanship synonymous with Gucci.
Furthermore, this collection pays homage to iconic creations, with a renewed interpretation of the Jackie bag, now adorned with the Piston Lock, a vision originally conceived by Tom Ford. This revamping extends to the Dionysus, maintaining its iconic elements while embracing a fresh perspective, a testament to the ever-evolving ethos of Gucci.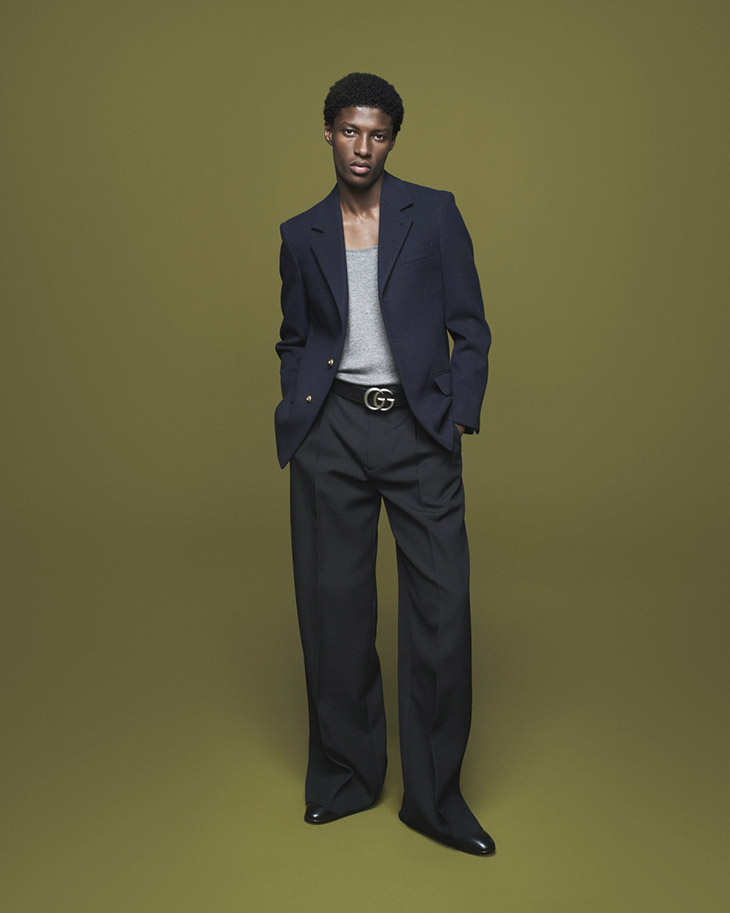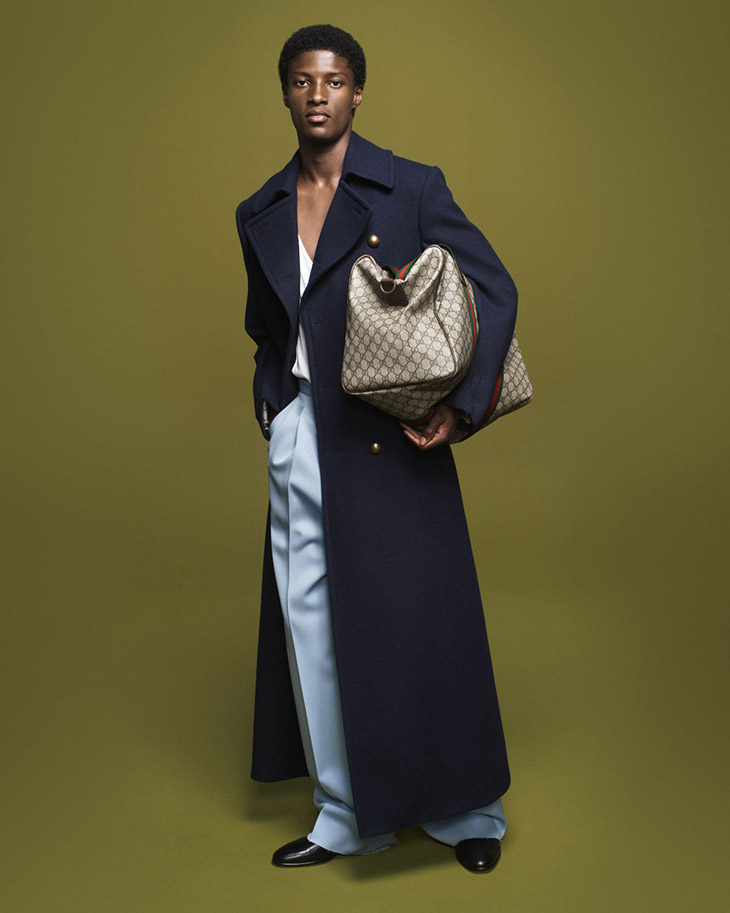 The collection encapsulates the spirit of personalisation, with an expansive array of accessories that accentuate the individual's personality. From the comfort of quilted motorcycle boots in an array of hues to the relaxed aesthetics of the Crystal GG canvas manifested in various forms, every piece is a narrative, a personal journey of style and expression.
The Gucci Fall Winter 2023 Men's Collection is a harmonious confluence of history and modernity, a vibrant celebration of the limitless potentials that lie within the realms of improvisation in fashion.