MMSCENE team compiles the best dressed list of men coming from Hollywood's Golden Age era – men whose work to this day makes them the legends of the silver screen and whose style is a timeless inspiration.
Discover our top 10 Hollywood Golden Age style icons listed in no particular order.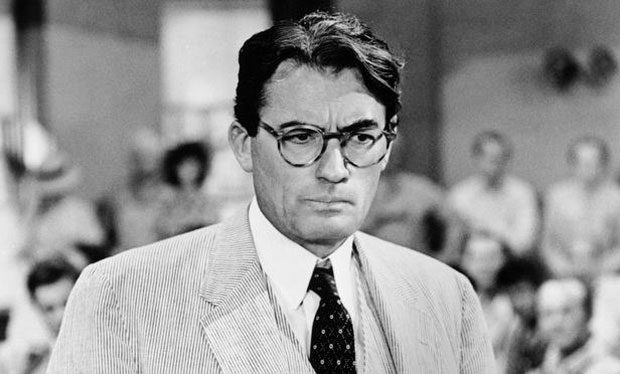 Gregory Peck
Peck's style was the one of a typical man coming from a classy college, yet it was always impeccable just as his acting on the big screen. Wearing tweed coats, shirts made out of oxford cotton and the always recognizable frames, while playing important parts in movies such as To Kill a Mocking Bird, Gentleman's Agreement and Roman Holiday as well as The Man in the Gray Flannel Suit. Peck's popularity was no doubt credited not only to his great acting skill but to his style as well.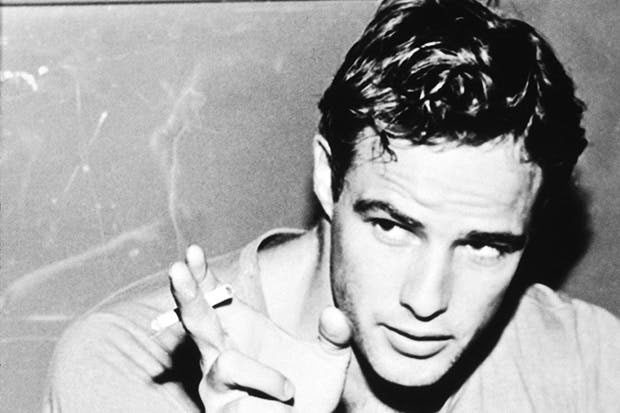 Marlon Brando
How can anybody forget the most iconic cinema scene of Hollywood's Golden Age, the famed Stella scene from A Streetcar Named Desire. Besides screaming his lungs out and showing off his guns, it is said Brando's acting style is to this day a prime example in acting schools. It's not hard to imagine why, with movies such as Apocalypse Now, The Godfather and On The Waterfront his acting portfolio is one of the most impressive ones to date. His career was no doubt never challenged by his handsome looks and elegant style. A simple t shirt is to this day a staple piece in any man's wardrobe thanks to the handsome Brando.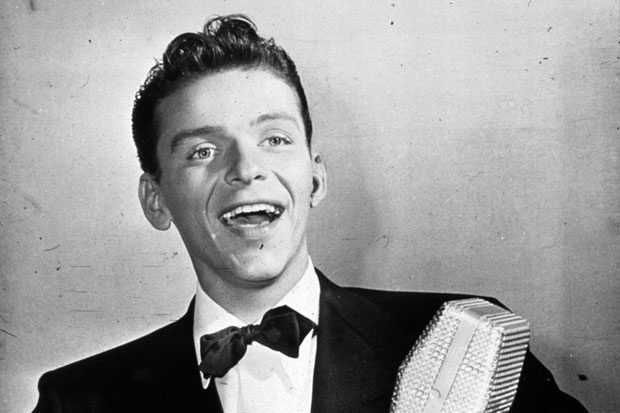 Frank Sinatra
Sinatra might be a difficult subject at this time of year, with this legend taking over every radio stations and shopping mall's Christmas Playlist. No doubt in addition to his iconic tunes (even the Christmas ones) he was a true symbol of style. This famed blue eyed heartthrob got to his Hollywood stage thanks to his golden voice. With his famous hat, collar shirts and soft shouldered suits nobody managed to achieve such refined cool stylish attitude like Frank Sinatra.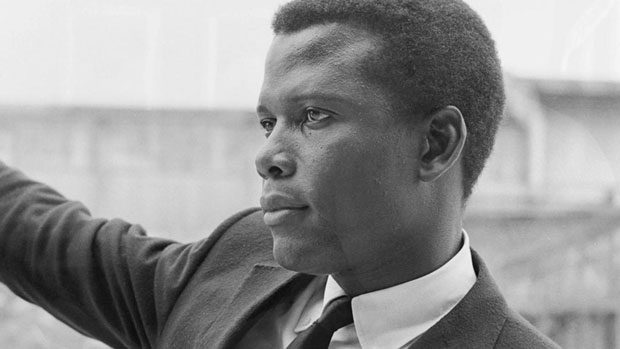 SIDNEY POITIER
This impressive man was always mesmerizing both in front as well as behind the lens. Finding fame in films such as In The Heat of The Night, Guess Who's Coming to Dinner and The Defiant Ones the handsome actor also has a successful directing track record. The always sharply dressed Poitier is currently on an ambassador role for his mother country in Japan.
JAMES DEAN
Taking in account he got to act in only 3 movies, the mark he left on the world is no doubt hard to compare to one by an actor living or dead. Those three parts before his untimely death were enough to make him one of the most important actors of all times. No doubt his striking looks and I-don't-give-a-damn attitude made him into a legend that he is to this day.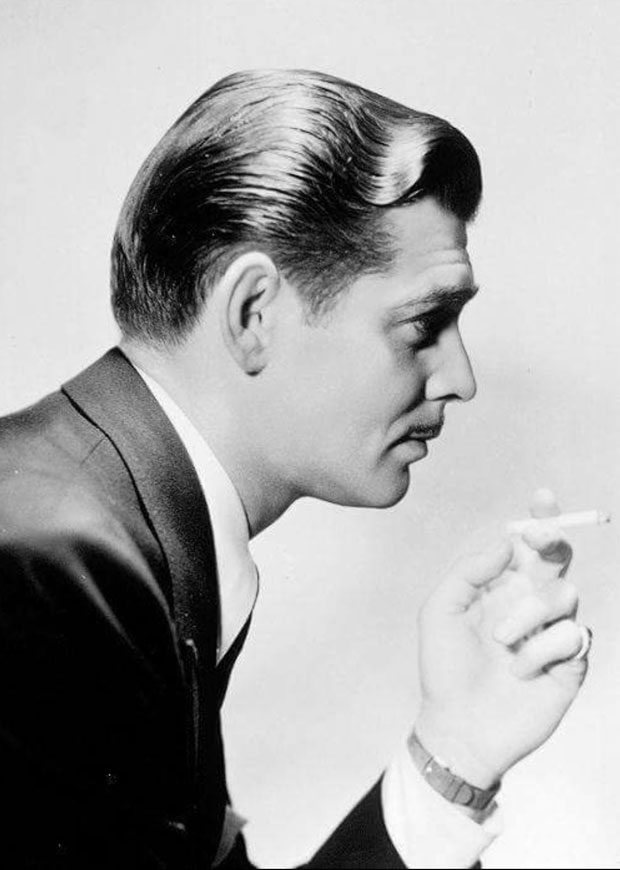 Clark Gable
"Frankly my dear I don't give a damn" is without any discussion one of the most famous line coming out of any Hollywood film, but Gable was a true legend even before his role in Gone With The Wind. Clark Gable the mustached was known for his ability to act against some of the most sought after silver screen beauties of his time. With his devilish smile, and always slick dark black hair Gable's career spans into a remarkable number of over seventy movies!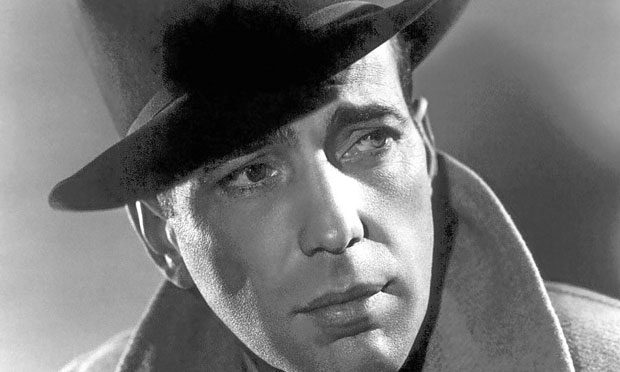 Humphrey Bogart
There's hardly a Hollywood name as legendary as Humphrey Bogart, this tough guy is to this day listed as the best actor of all times. With a face of a guy who has been through a lot, Bogart was always pictures in a spotless crisp tailored suit turning him into sartorial role model for generations to come.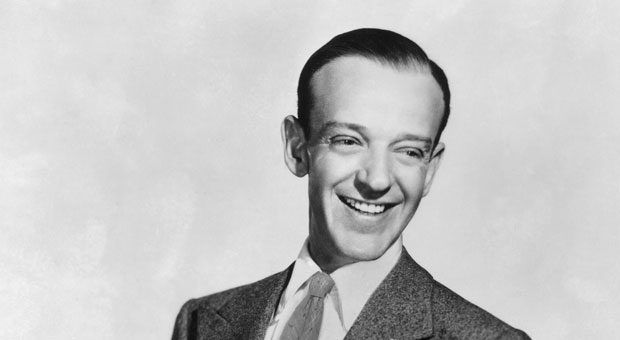 Fred Astaire
The celebrated dancer and singer of the Hollywood's Golden age is remember forever his dancing skills and show stopping performance. Who else than Astaire could dance, jump and stay effortlessly elegant in a smoking suit while courting actresses in every single of his movies.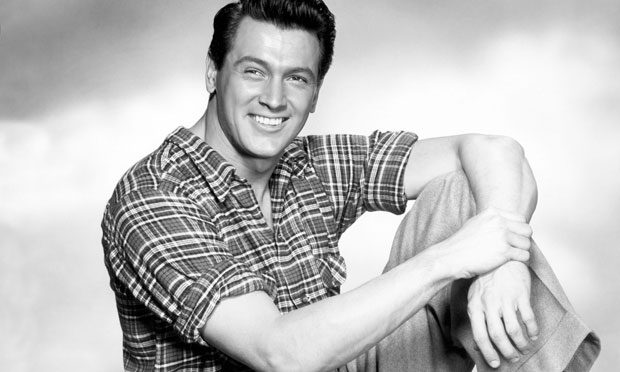 Rock Hudson
Known as one of the most charming actors of his era, Hudson in his almost four decade long career had almost seventy lead roles. He was the king of the classic attire, perfectly tailored suits and always great hair were his signature. Hudson found fame in movies such as Pillow Talk, Giant and Lover Come Back.
Robert Redford
To this day the famous Great Gatsby is one of the most sought after Hollywood actors. In addition to his grand roles in Gatsby as well as Ordinary People and All President's Men, Redford recently starred also in the critically acclaimed Our Souls At Night alongside Jane Fonda. Redford's career is a true escapade of men's fashion if we are to take his acting portfolio under a style analysis. No matter the role Robert Redford always comes out of it as an elegant gentleman.