College life is not all about essay writing and visiting the library. While in college, one should take their time and explore not necessarily the world, well that would be costly, but different trends in fashion as well as other trending ideas. You should prioritize your studies but have time for yourself as well. Life without exploration is indeed dull, and you may end up lacking social skills which you need to maneuver in the outside world. Therefore, take some time off your busy schedule and try new things and trends. However, you should not overindulge or overdo it but stay in your lane. While seeking to look trendy or to wear clothes which make a statement, some students end up spending most or all of their pocket money and then start living off their friends. However, as stated before, you need to stick to your budget and only buy something you need or when you have money. Planning and budgeting while in college are indeed essential and will help you track your spending. However, whenever possible, you should consider donning some classy summer-spring fashion trends and look the part. This article is specifically for someone who explores and is always looking to try new things.
In 2018, you should not be among the many who do not know how to fit in and be considered or classified as classy. According to Essay Zoo, here are examples of some trends which will help you stand out in spring-summer 2018:
Printed shirts
Printed shirts will never get old. People all over the world are donning them, and they are expected to stay for a while. There are different types of printed shirts, and you can choose to go with the floral (most common), polka dot, or abstract. These will always give you that spring summer look and feel and people will notice.
The new and trendy bold striped suit
Designers will simply never run out of ideas, and whenever it seems like they are, they surprise us with a new idea. This seemed ridiculous at first, but it has become one of the most sought-after suits. This design gives you that vintage look and lets you stand out in a crowd where people are donning normal or common suits.
Round sunglasses
Looking at the movies or the latest song video on YouTube or Vimeo, you will notice that a majority of the artists are donning these sunglasses. These have become trendy, and with celebrities like Justin Bieber donning them, it is only a matter of time before people accept them all over the world. One looks not only cool but also old-school.
The rugged but trendy ripped denim jeans
whenever you think that ripped jeans are going away, they make a strong and loud comeback. There cooler versions of denim ripped jeans which will help you look the part whenever you decide to go their way. With denim ripped jeans, you can don whichever shade you wish, but it is advisable to wear the lighter ones during the day and the darker ones during the night or your evenings out.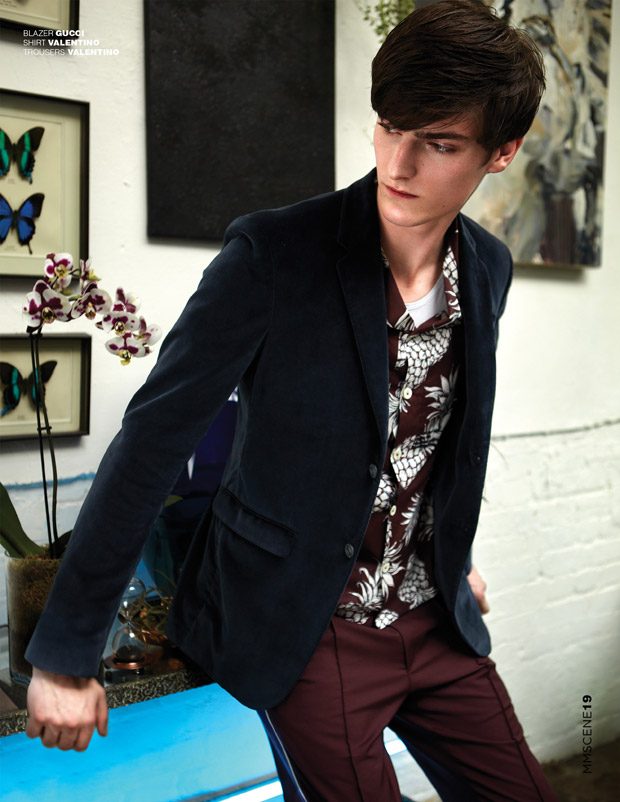 Longer shorts
Shorts are not going anywhere, but designers are giving you something to think about with the slightly longer ones this year. Currently, shorts which fall a few inches below your knee are trending and are seen as a new and cool look. Additionally, there are different styles which you can try, for example, you can go for one with abstract patterns or the sporty one with bold colors.
Go for an all-white look
If you are tired of wearing outfits which have different colors and that give you a headache when it comes to determining what goes with what, go for the never-aging all-white look. The all-white look has traversed decades and still seems classy. One can always don this look, and people would marvel at the look. Therefore, take your time and try it.
The 80s look will never get old
Old-school is the present new-school and truth be told, if those who lived in the 80s waked up, they would think they were gone for minutes. People still don the 80s look and look classy in it. Designers always know how to tweak things, and while they have made a few changes to the 80s look, it still feels the same, and you will definitely look the part.
Try a statement t-shirt as well
There is still no better way to say something than wearing a t-shirt with your message. People are moved and will pay attention to what your t-shirt says because often, what we wear represents us or our stance in a matter. One also takes their time to decide which clothing to wear, and everyone expects you to know what you are doing. Therefore, it will indeed make more sense and attract the attention you wanted.
In a nutshell, do not be left out this spring summer. The above are but a few examples, and you can still take your time and look for more to help you stand out or make a statement this 2018.
Images by Ioannis Koussertari for MMSCENE Magazine