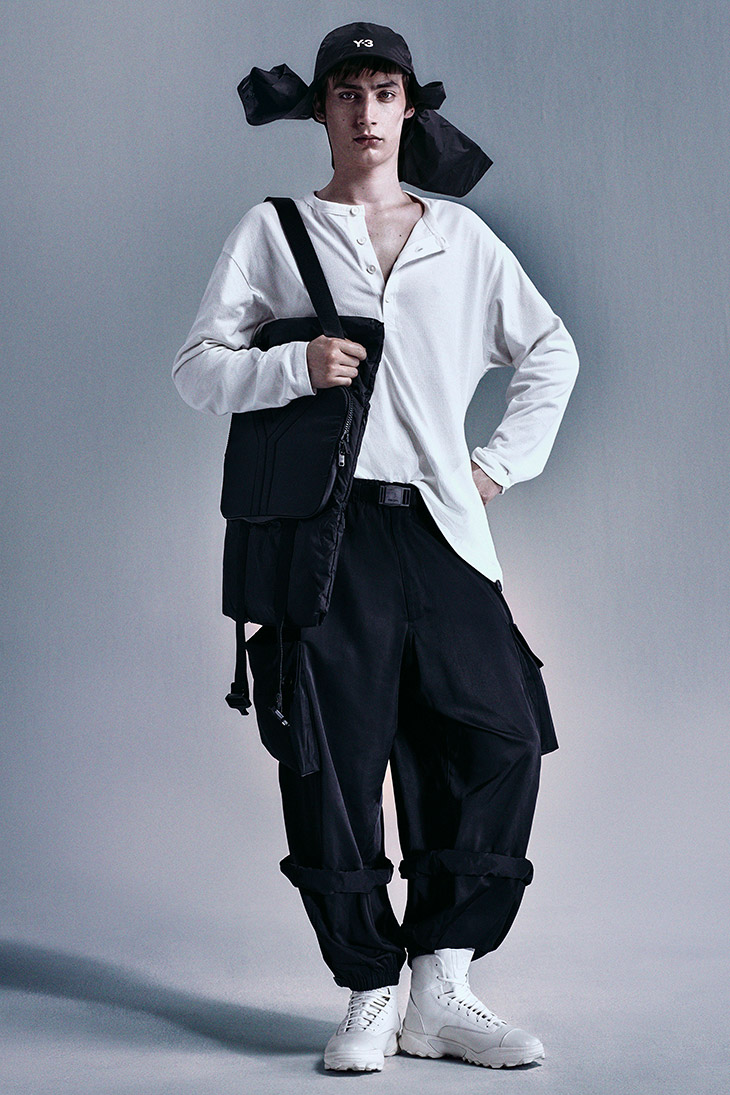 Adidas and Yohji Yamamoto's exploration of elevated sportswear continues with the Y-3 Spring Summer 2024 collection, which is centered on the concept of Contra-Natural – a world where organic and synthetic merge to produce unexpected beauty. The collection captures the essence of Y-3, aesthetically integrating adidas' sporting innovation with Yohji Yamamoto's avant-garde aesthetic philosophy.
SPRING SUMMER 2024 COLLECTIONS
The color palette of the collection represents the confluence of the natural and artificial worlds, with Y-3's characteristic colors of Black, Solid Gray, and White joined by new additions such as Clay Brown, Mesa, Shadow Red, and Mint. These colors are inspired by oxidation, which represents nature taking over metal and changing rusty burgundy into a brilliant acidic mint.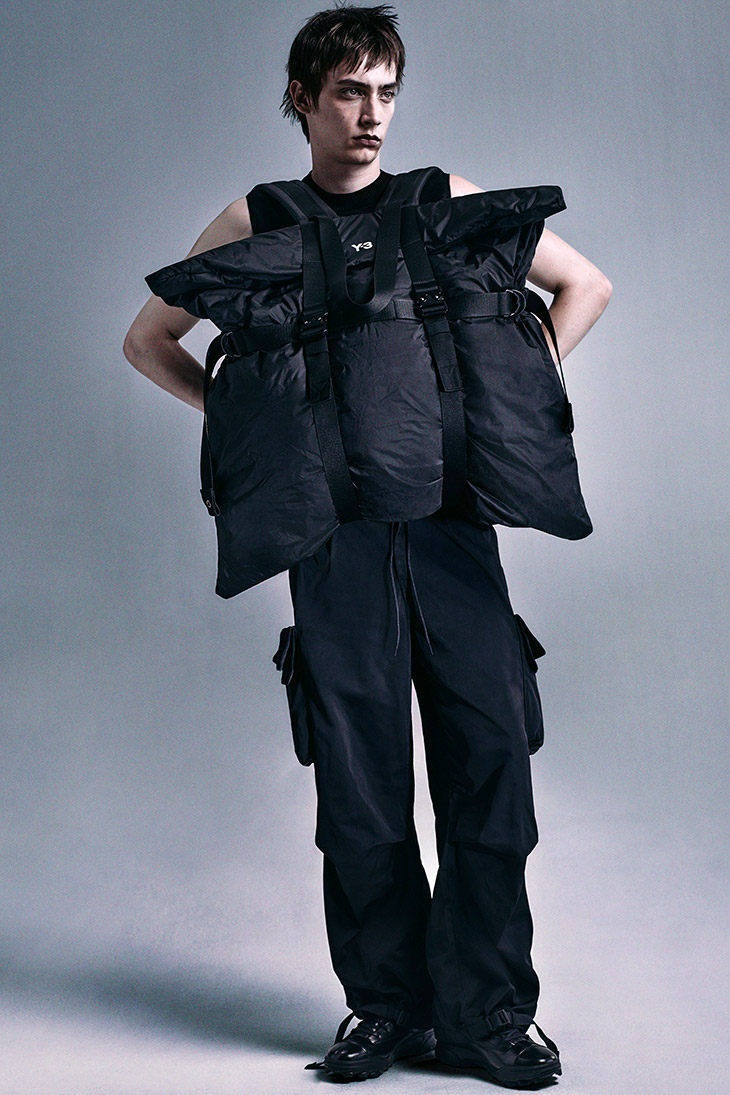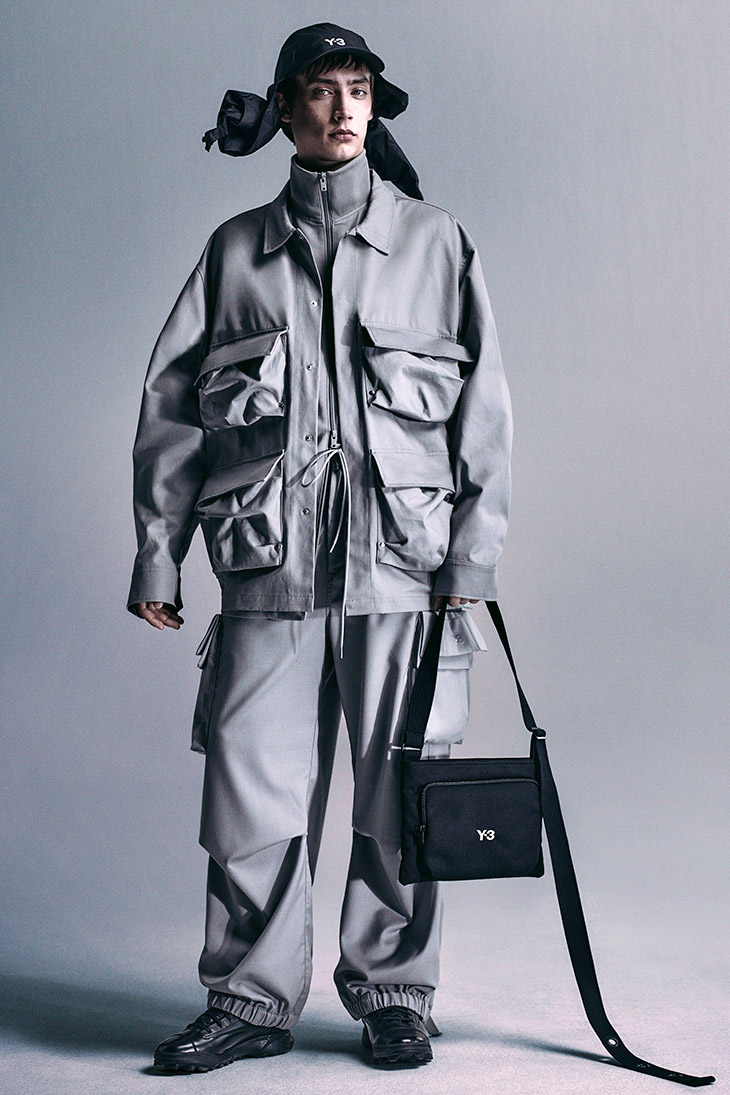 The collection features daring cuts, sophisticated fitted pieces, and expressive silhouettes. The initial release features digitally warped floral visuals made from real flower scans. The second drop has refined workwear-inspired clothing made of cotton twill, cargo pockets, and adjustable hems, as well as reinvented versions of the legendary adidas Superstar Tracksuit with topographical map piping. The last garment drop embraces summer-ready colors and is inspired by adidas' Teamgeist soccer jerseys, which feature digital rust patterns that keep faithful to the natural process of oxidation.
Y-3 also experiments with footwear design. The first drop includes new styles such as the Y-3 STAN SMITH and Y-3 COUNTRY, both made of foldable quality leather with piped detailing, as well as the Y-3 GSG9 LOW. The Y-3 GENDO, the brand's most revolutionary silhouette to date, is included in the second drop, along with the Y-3 S-GENDO RUN, which has new design components. The Y-3 KYASU is back in low and high-top varieties, while the Y-3 KYASU SLIP-ON features a basic brick-like midsole with a stitched-on primeknit upper. Drop three round off the footwear lineup with the Y-3 WATER SLIDE, Y-3 SANDAL, and an improved Y-3 ITOGO with an engineered print on the straps.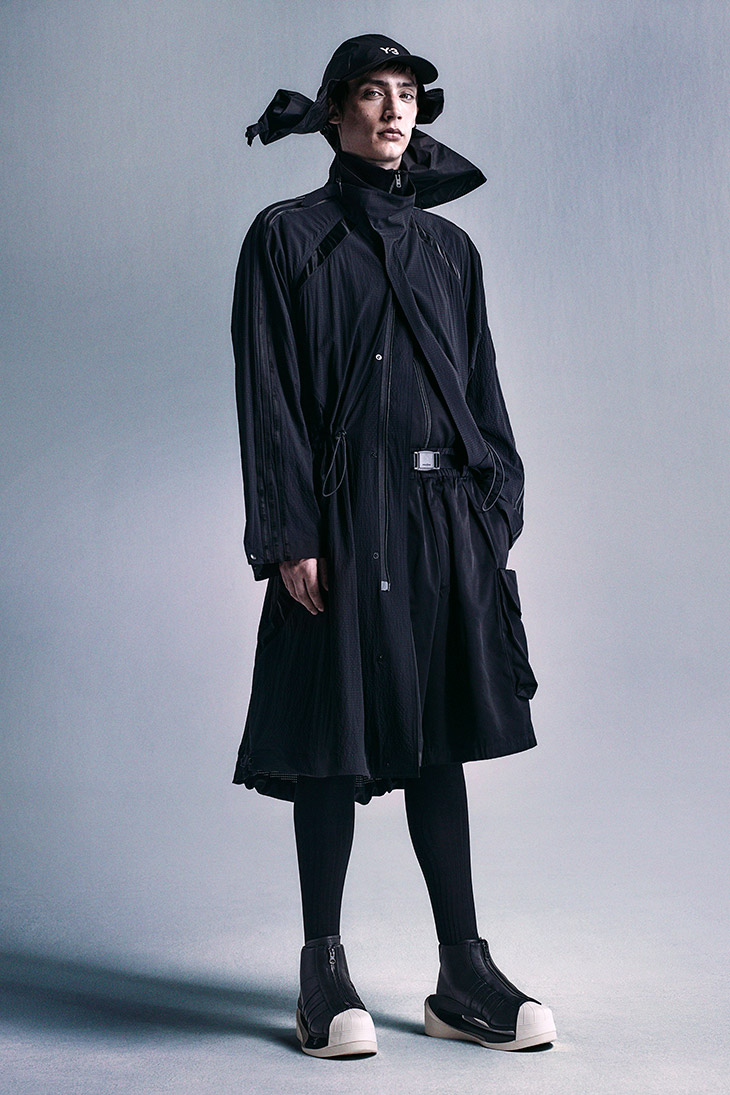 Y-3 completes the range with highly adjustable accessories that individually match the seasonal theme. Drop one's soft leather tote bags, wallets, and card holders with distorted floral designs, Drop two's nylon backpacks, totes, and holdalls, and Drop three's beach towel bag with totally removable components are among the highlights.
Y-3 Sprin Summer 2024 presents an uncompromising vision of sports elegance, pushing preconceptions with striking juxtapositions and daring contrasts. The collection highlights the brand's dedication to pushing the limits of sportswear fashion and artistry.