Italian house ZEGNA presented its Fall Winter 2023.24 The Oasi Of Cashmere Collection that brings sartorial excellence, and explores why matter matters, on January 16th, during the recently finished Milan Fashion Week. The collection matches functions with shapes, silhouettes with textures, and it fuses ease with precision. The muted palette is punctuated by vivid hues. For the season designer Alessandro Sartori brings innovation with Oasi Cashmere fabrics. The collection also features pieces from the brand's upcoming partnership with LA-based lifestyle company The Elder Statesman.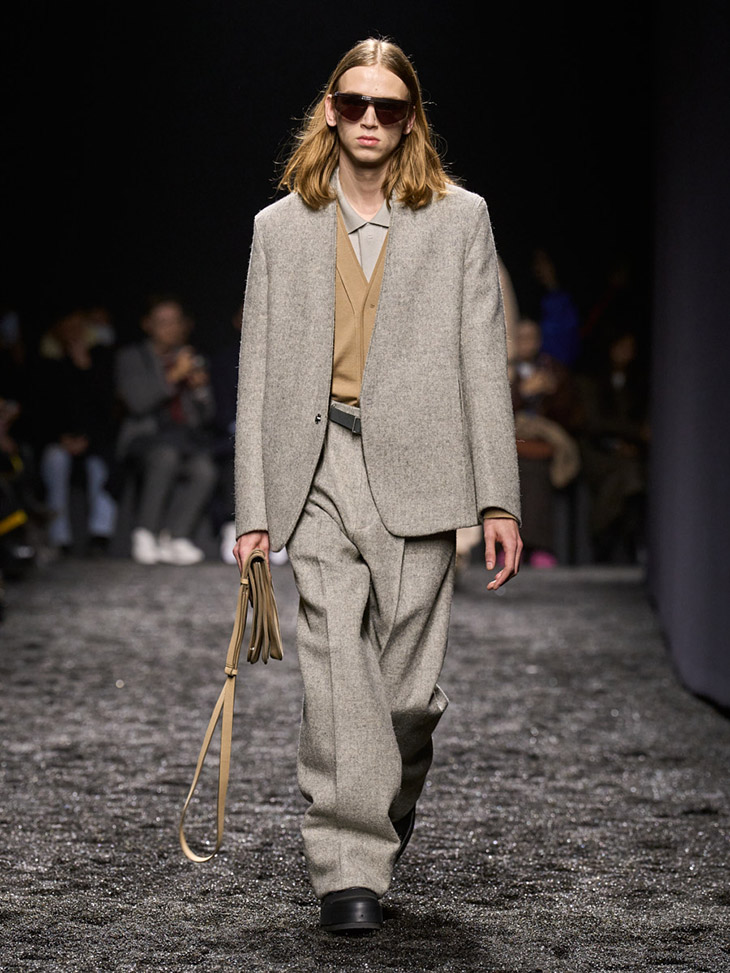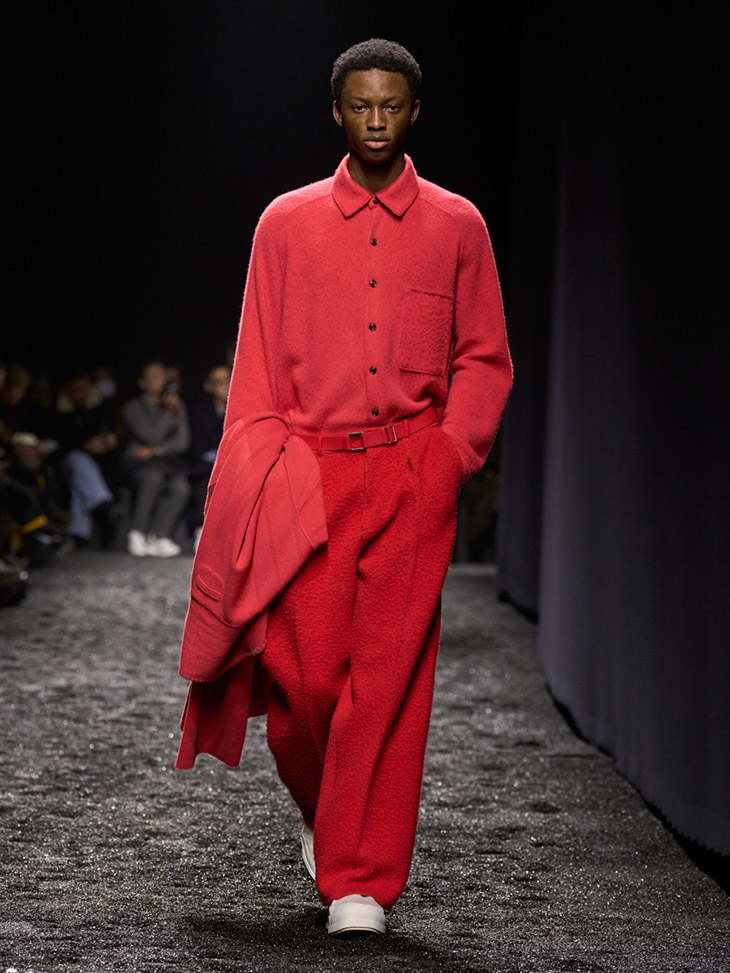 At ZEGNA I have the unprecedented opportunity to create fabrics from weaving through to finishing, challenging our manufacturers, pushing them to explore uncharted waters. This allows me to mound our silhouettes right from the matter, making sure that our commitment to innovation and excellence is rooted in every step of the process. The result is an all-encompassing language that is truly progressive – Alessandro Sartori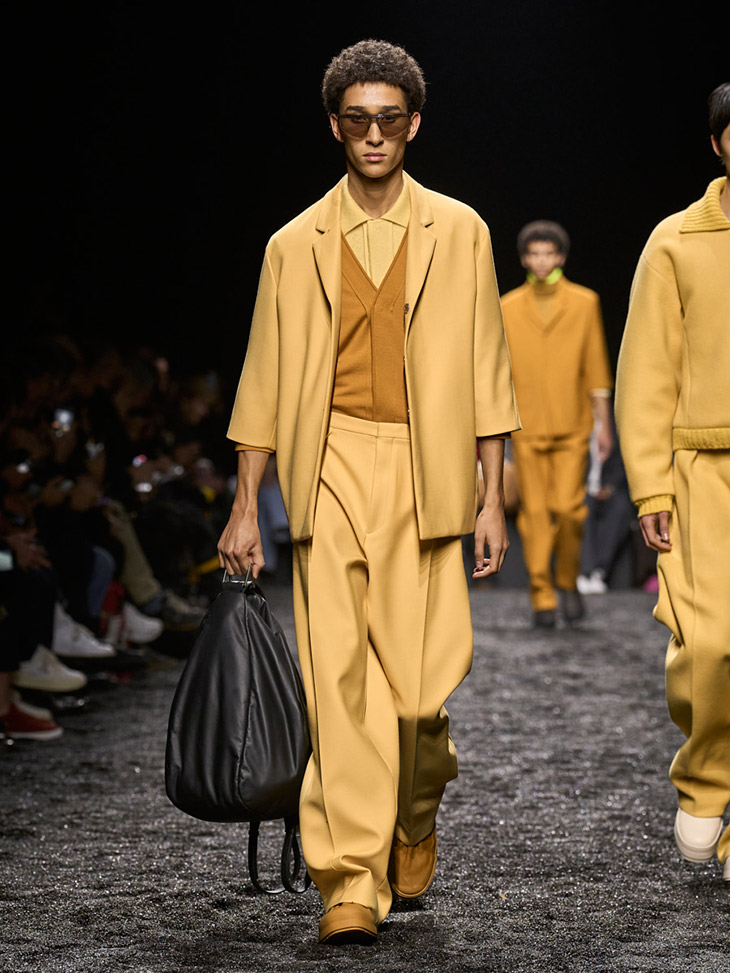 "A notion of soft precision runs through the collection and is highlighted in the volumes of neatly designed items; cropped bomber jackets, elongated coats, anoraks, blousons, polo shirts, cardigans and blazers that forego both lapels and collars. New sack-inspired Jackets feature cropped sleeves while trousers are full. Airbrushed folds and drawn geometric patterns over longline blousons complement corduroy and pleated suedes to imbue the collection with a vertical rhythm.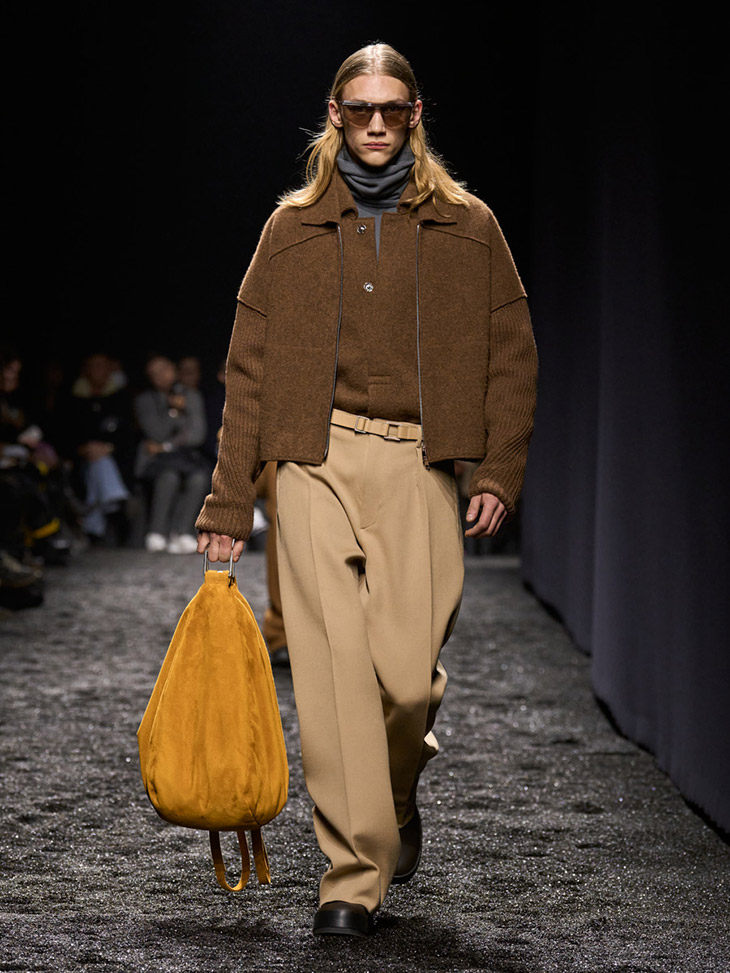 Space between clothes and the body is as important as texture throughout the collection, which sees ease and a strong sense of design go hand in hand. Ample fits are augmented by 3D jacquards while geometric motifs are brushed onto puffed-up outerwear. Jerseys are felt-like, and feltis rendered as if a malleable jersey – allowing for tailored leisurewear to have both presence and performance. Substantial textures add depth to an array of Oasi Cashmere fabrics, which include double-faced jacquard." – from Zegna