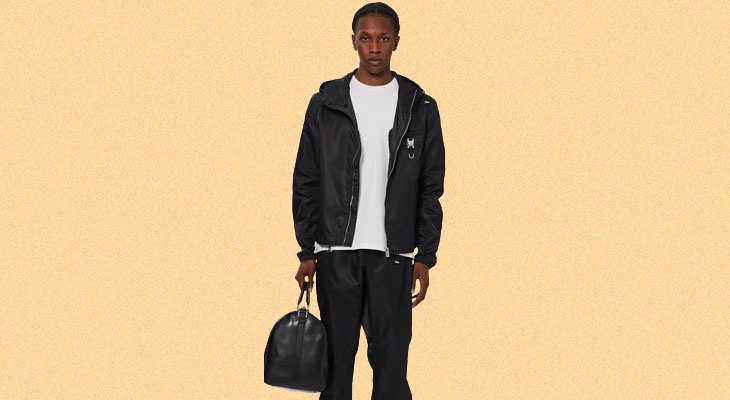 In the ever-evolving world of fashion, each season brings forth a mesmerizing metamorphosis. While the spotlight often shines on clothing and footwear, it is crucial not to overlook the men's accessories. In the season of Fall 2023, bags have taken center stage, seamlessly blending practicality and elegance. No matter your lifestyle or fashion preferences, there is a trend that perfectly suits your needs.
Whether you're a busy professional, a frequent traveler, or simply someone who appreciates the little details in an outfit, we've got you covered. Discover the must-have bag trends for men this Fall, so you can effortlessly elevate your everyday essentials with a touch of style.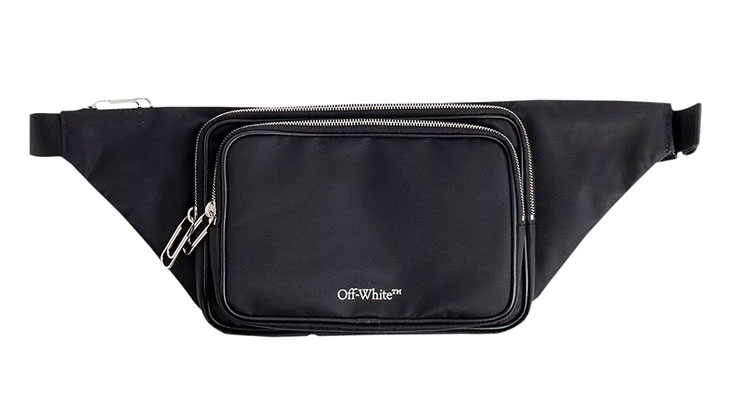 Crossbody bags
The crossbody bag, once dubbed the 'man purse,' has experienced a remarkable resurgence in recent times. With its practical yet stylish design, this particular item has become a go-to choice for fashion-forward individuals who lead busy lifestyles. It provides the ultimate hands-free experience while offering ample space for all your essentials. Picture a sleek design that effortlessly accommodates your wallet, phone, keys, and even a book or tablet.
We recommend the Off-White Logo Print Crossbody Bag in the sleek and timeless 'Black' color. This must-have accessory is a true statement piece that effortlessly combines style and functionality. With its iconic logo print and crossbody design, this bag is perfect for any fashion-forward individual looking to elevate their ensemble. The Offwhite crossbody is crafted with meticulous attention to detail, it perfectly captures the essence of contemporary style.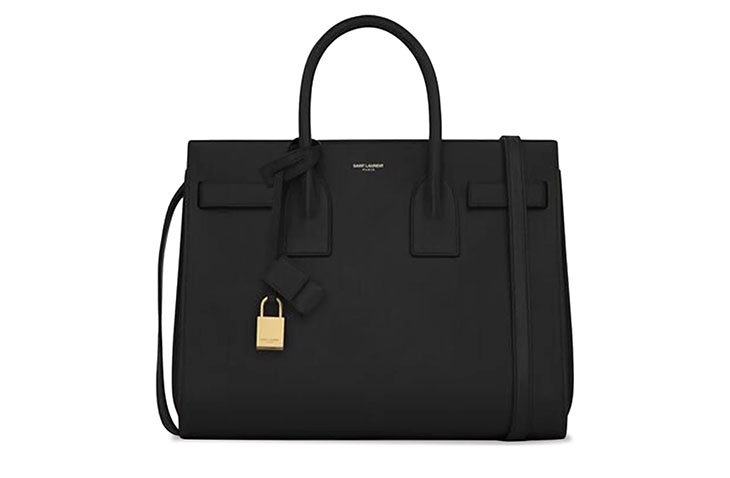 Tote Bags
In recent years, the tote bags have become an essential accessory for the modern man. They have transcended their humble origins as mere grocery shopping companions and transformed into a must-have fashion item for fashion-forward men who value the perfect balance between style and practicality. These spacious bags are ideal for effortlessly carrying laptops, documents, and all your essential items for everyday use.
Saint Laurent tote bags are always a good choice! The renowned fashion powerhouse, has a rich heritage of creating timeless and iconic fashion pieces and their latest rendition of the classic tote is no different. The Small Sac De Jour Tote in the timeless shade of 'Black' epitomizes the essence of chic minimalism. With meticulous craftsmanship and a discreet brand insignia, this timeless piece effortlessly enhances any ensemble.
Briefcase Bags
In the upcoming Fall 2023 season, we are witnessing a revival of the timeless charm of the traditional briefcase, infused with a contemporary flair. Gone are the days of bulky leather briefcases. In today's modern era, briefcases have undergone a sleek and fashionable transformation, perfectly suited for the digital age.
Introducing the must-have accessory of the season: the Porter-Yoshida & Co. Tanker 3Way Briefcase in the sleek and timeless shade of 'Black'. This piece is a true game-changer, combining functionality and style effortlessly. It offers multiple ways to carry it, whether you prefer to hold it by hand, sling it over your shoulder, or wear it as a backpack. The '3Way' in its name is more than just a catchy phrase; Porter Yoshida briefcase bags embody the essence of versatility in a constantly evolving fashion landscape.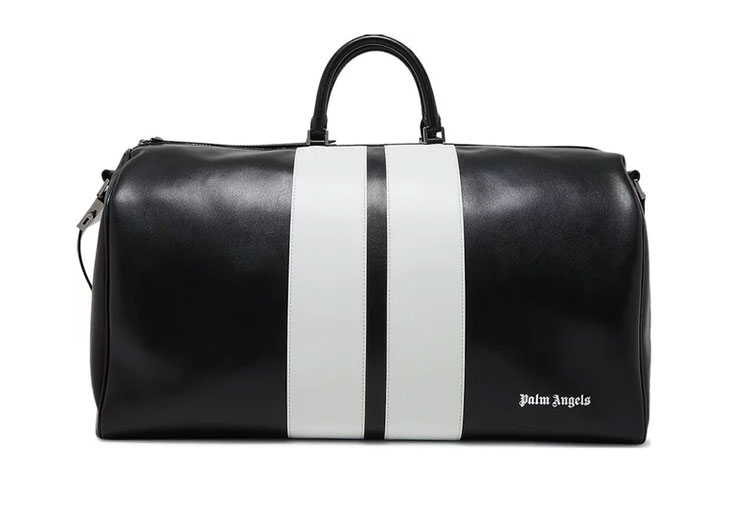 Travel Bags
With global travel gradually making a comeback, now is the perfect moment to splurge on a top-notch travel bag. This season, we're all about the perfect blend of durability and luxury. It is important to keep your belongings safe and secure as you travel the world, while still looking absolutely impeccable.
Combining functionality with undeniable style, the Palm Angels Classic Travel Bag in sleek 'Black' is a true fashion statement. Whether you're jet-setting around the world or simply running errands in town, this travel bag is the perfect companion to elevate any outfit. Crafted with meticulous attention to detail, it merges the edgy appeal of streetwear with the impeccable artistry of luxury fashion.
Bags have evolved beyond their practical beginnings to emerge as a crucial fashion accessory. This season, we're all about effortlessly combining style and functionality. When it comes to conquering the concrete jungle or embarking on a globetrotting adventure, it's essential to have the most fashionable bags of the season in your arsenal. When it comes to making choices, it's crucial to choose wisely, especially when it comes to investing in quality pieces. By doing so, you'll not only elevate your style but also ensure longevity in your wardrobe. And when it comes to carrying your belongings, why not do it with panache?