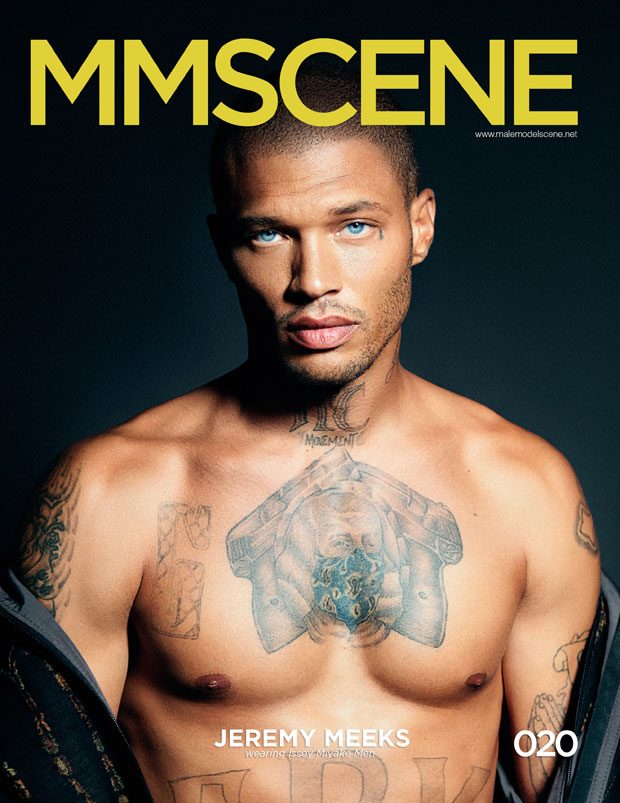 With 2018 only a few nights away, and no time for new years resolutions we wrap the year with the celebratory issue 20 of MMSCENE Magazine and cover boys Piero Mendez and Jeremy Meeks. Meeting the two worlds, one with Piero a celebrated model gone through the ranks of the fashion industry system and other with Jeremy who turned a viral moment into a true fashion model career.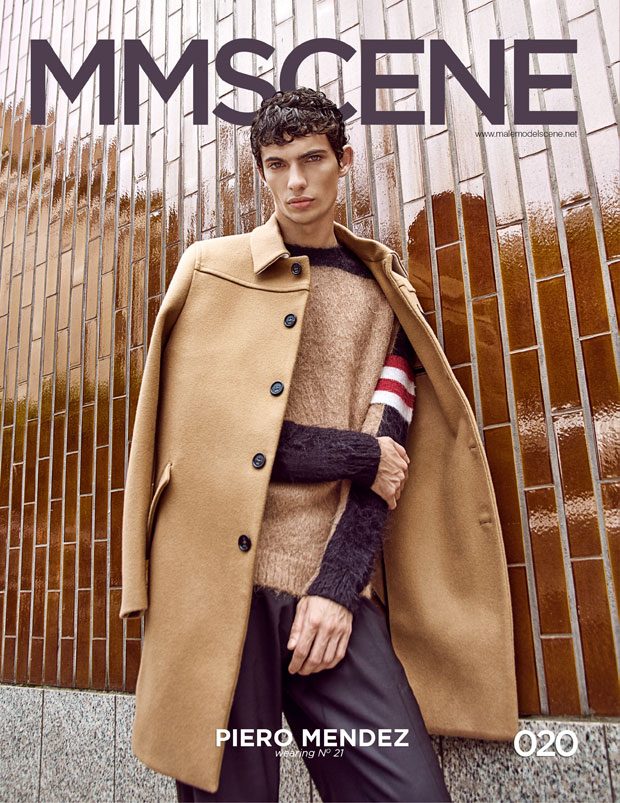 Piero's path started with the classic spotted in a shopping mall moment, and working it by the books he skyrocketed from a Prada runway debut (opening) to the top 50 male model position, followed by MODELS.com's model of the year nod in 2016. While Jeremy got a break despite all odds, turning a low point of his life into an unparalleled story. We all know the tale of Jeremy and his mugshot going viral, but today Meeks is walking for top brands and working hard on establishing himself as a fashion model while supporting his family and leaving the bad boy image behind. We also take a moment to talk with Jeremy about the struggles of being in the spotlight, both on and off camera, but also his future plans.
For the editorial pages of our 20th issue we are excited to show you the images from our reunion with two of the most promising photography talents, the photo duo Domen / Van De Velde creating a nostalgic menswear story as well as an elegant shoot from photographer  Tobias Wirth. While for the first time on pages of MMSCENE we have the always innovative F&G who take top model Gui Fedrizzi on a trip to Mars for the pages of our new issue! While with photographer Kenneth Lem, top models united for a beauty series captured in London.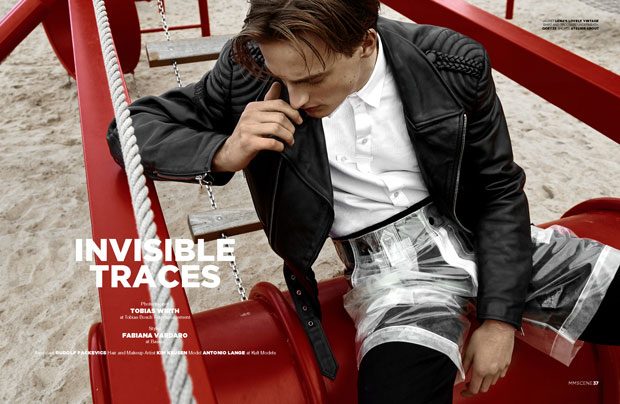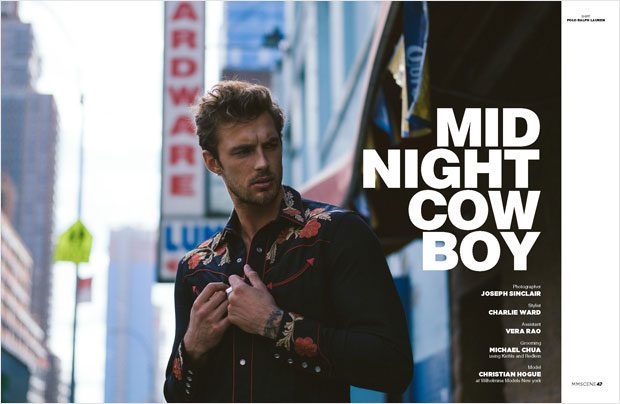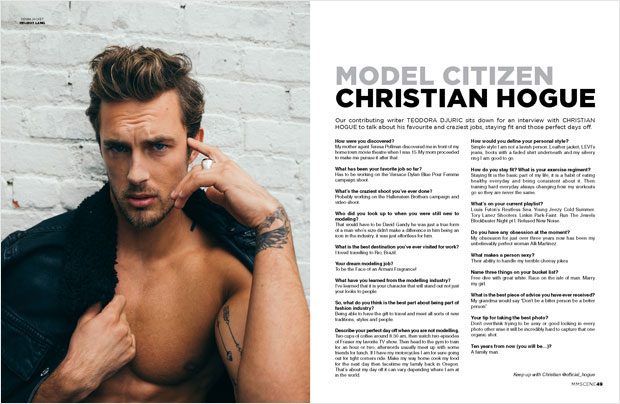 Lastly, taking time to chat with our contributing writer Teodora Djuric were the face of Versace Mike Gioia but also model start of YouTube Mario Adrion. While the ever handsome Christian Hogue teamed up for a shoot with Joseph Sinclair, and quite possibly popped the question to his longtime girlfriend in our interview! But do not miss top models Piero Mendez and Laurie Harding taking their own time to talk about beginnings and everything Top 50 male models can share, alongside the winter cover story captured in Milan by our Igor Cvoro and contributing stylist Stefano Guerrini.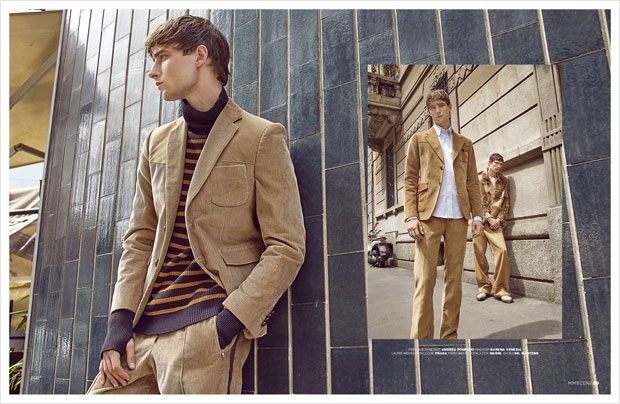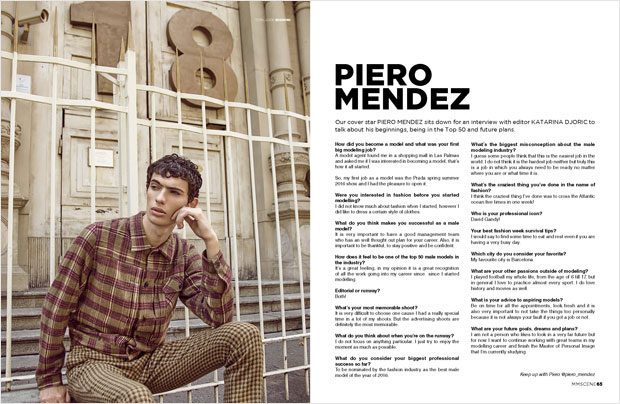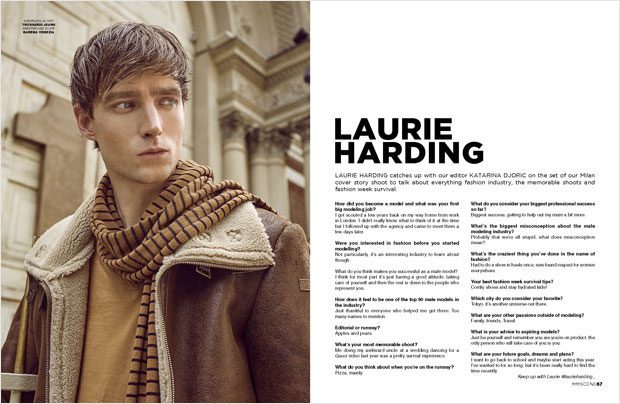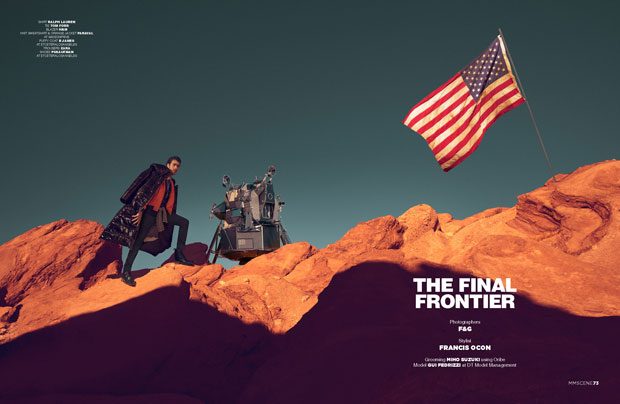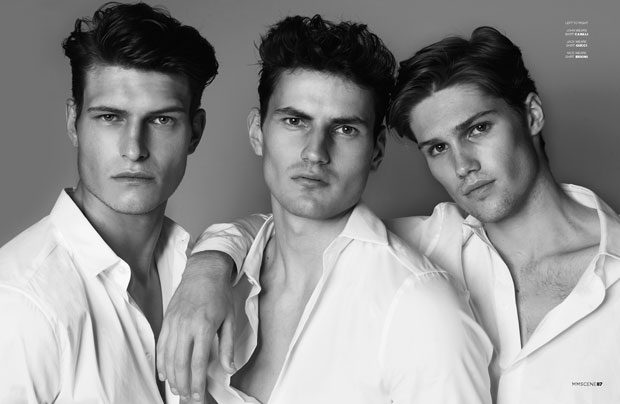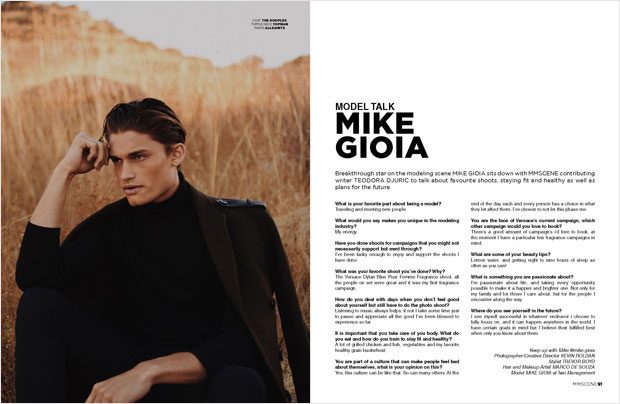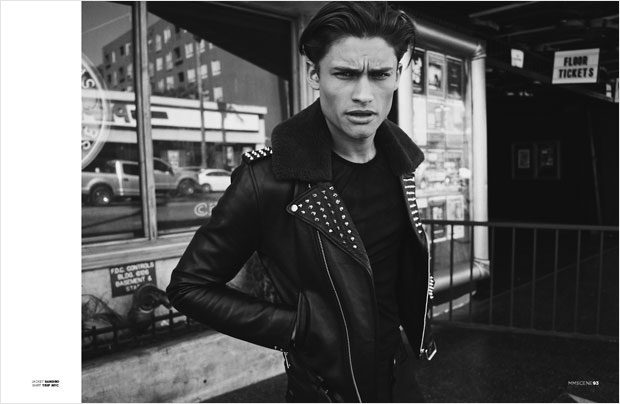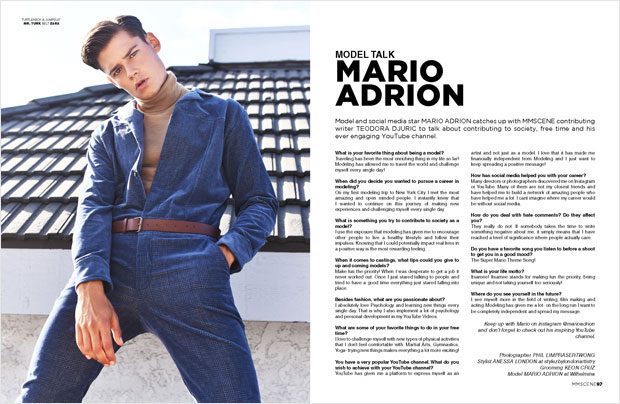 Photographers: Domen / Van De Velde, Ashley Sky Walker, Tobias Wirth, Joseph Sinclair, F&G, Kenneth Lam, Kevin Roldan, Phil Limprasertwong
Contributing Stylists: Stefano Guerrini, Jesse Donker, Douglas Hickman, Fabiana Vardaro, Charlie Ward, Francis Ocon, Nirja Ram, Trevor Boyd, Anessa London
Featured Models: Piero Mendez, Laurie Harding, Jeremy Meeks, Christian Hogue, Nick Truelove, Harry Goodwins, John Todd, Jack Holland, Jackson Okief, Mike Gioia, Mario Adrion, Antonio Lange, Gui Fedrizzi, Jelle and Hugo at Republic

Available now in print & digital.