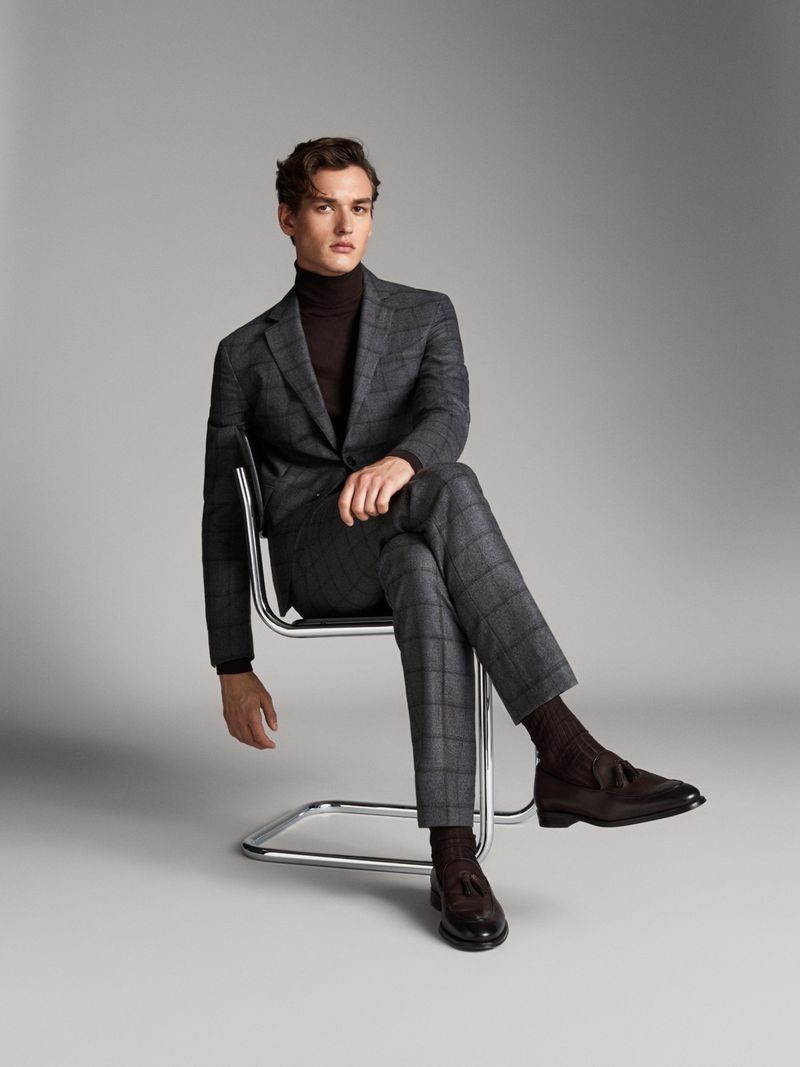 Model Jegor Venned reunites with menswear giant Massimo Dutti for the latest lookbook featuring the brand's Fall Winter 2019 collection. Jegor who is represented by Two Management internationally was photographed for the 'Smart Shoes' lookbook by Fashion Photographer Lala Serrano.
For the Massimo Dutti session the top model is showing how to pair the label's coveted suits with their latest shoes. The lookbook shows the model ready for a sartorially elegant day at the office. The shoot gives a strong guide-line for the always hard to keep up with men's corporate clothing. When dressing for the office the trick is to look elegant and on trend, but avoid the sentiment of a 'fashion victim'.
RELATED: Jegor Venned Covers VOGUE Hommes Magazine
Top model Jegor Venned had a busy year under his belt, helping him secure the coveted MODELS.com's Money Guy ranking. This year alone he took two campaigns for Ralph Lauren and worked with Massimo Dutti on a few of label's lookbook shoots amongst many of his works.
In charge of Jegor's hair style for the shoot was Hair Stylist Noelia Corral. Scroll down for more images from this elegant session.