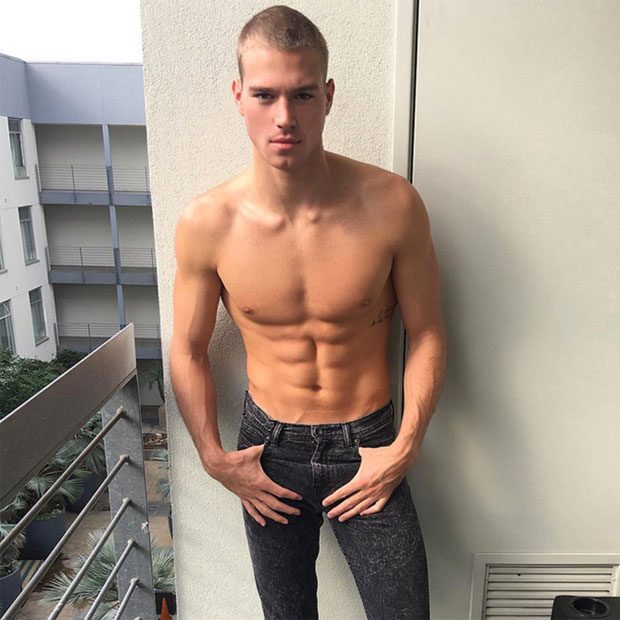 Our MMSCENE issue 014 cover boy MATTHEW NOZSKA photographed in Milan for the latest issue (out now in PRINT and DIGITAL) sits down with MMSCENE Contributing Writer MATTI BYGOD to talk his beginnings, social media and his future goals.
I'm scrolling through Matthew Nozska's Instagram prepping for our interview. When you interview models part of the research process is looking through scantily clad photos of the interviewees. Its truly the worst job on the planet and I hate every second of it…I'm lying I love it and wouldn't be prepared if I didn't see what this guy was about. Matthew's Instagram is like a carefully curated exhibit of all things "MATTHEW". Over six hundred photos so far showing off his face and body; the sports he plays and the right balance of candid selfies and photos from the plethora of bookings this Pittsburgh native is booking. Matthew is currently the Spring Summer 2017 face of Italian luxury brands DSQUARED2 and Ports 1961 and was the face of Balmain Hair Couture's first ever campaign under the French House's new Creative Director Nabil Harlow.
Matthew has the face and the body that make a viral sensation on social media. Having been discovered on Instagram and catapulted into fame soon after; Matthew is a part of a generation of models achieving supermodel success through social media. Did you always want to be a model? "Nope! I never really thought about it. Sports consumed my life and I always wanted to play professionally. That dream is kinda over now but I am very happy with the way things worked out and have exciting things in the works." There are about a dozen or so photos of him playing basketball or football on Instagram…it's not like I'm counting them. Matthew hoped to follow in the footsteps of his grandfather, who played for the Boston Celtics. Everything changed for him during his junior year, Matthew posted on Instagram a shirtless photo of himself building a patio deck with his father, which immediately prompted a DM from an agent at Wilhelmina Models.
Social media can get you noticed, it can give you 15 minutes of fame but without a plan you'll lose the attention as quickly as you get it. Matthew attended University on a basketball scholarship where he studied Business. What do you envision yourself doing in 5 years? "In five years I'm going to own my own company, sort of like the "Fantasy Factory". Rob Dyrdek is a huge inspiration of mine." What are you passionate about outside of work and sports? "I'm very passionate about using my social platforms for a good cause. Knowing I can give back or put a smile on someone's face is everything. Along with raising awareness for breast cancer, it's something very close to my heart." His mother was diagnosed with breast cancer when he was eleven years old so this cause feels very personal.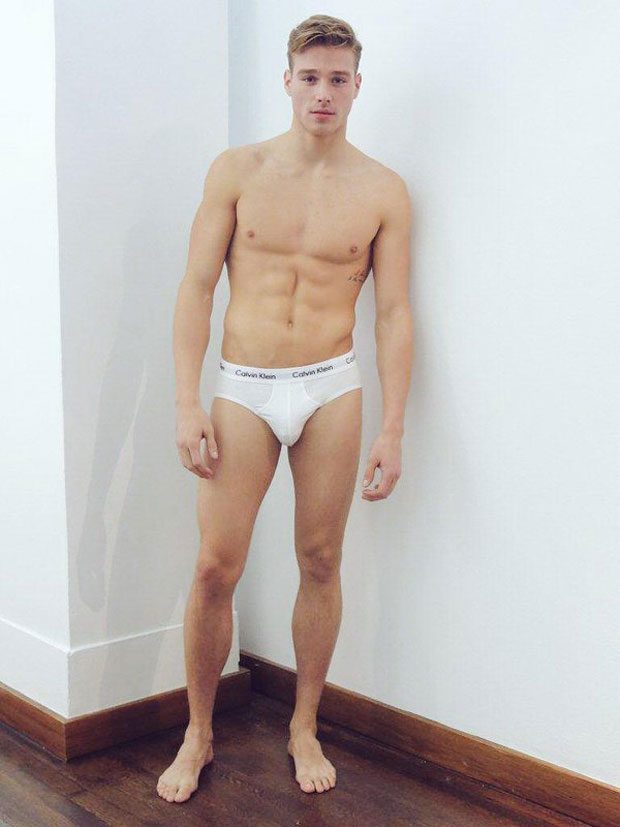 Matthew has come a long way from building decks and playing basketball with friends; he's one of the world's top male models working today. Having worked with some of the industry's taste-makers and even posing along side Rihanna for Harper's Bazaar; has this exposure influenced your personal style? "Yes, I love being able to work with big designers and see the different looks they pull together, you can't help but pick up tips. Their influence helps me gain creativity for myself and my future jobs." What clothes are you secretly or not so secretly obsessed with? "I can't live without my sneakers! I gotta have a fresh sneakers!"
The American Presidential election has dominated the news for for the past year. Every morning there's a headline or a protest that's polarizing; do you follow politics closely? "I didn't follow the election too closely but I pray that our nation grows stronger and closer to God. Having faith in the Lord is what we need most."
Matthew looks like the classic American man but underneath the beauty he's living his life with purpose and building a platform to achieve his goals. Only 24 years old he's modeled for Nike, Hugo Boss, Calvin Klein and Tom Ford. Proving himself a force to be reckoned with in the industry and on social media. While he lives the dream I'm going to keep shamelessly scrolling through his photos…he's a real life Zach Morris.