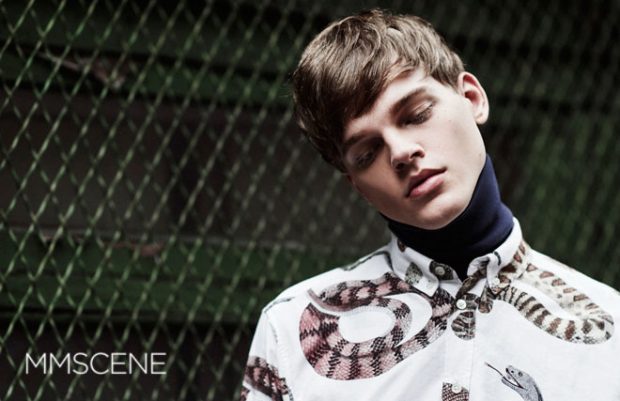 For the MMSCENE Magazine September issue cover shoot we reunited with top model REID ROHLING who was already featured in two issues of our D'SCENE Magazine. This time Reid get's the spotlight all for himself, posing for a New York shoot by fashion photographer SARAH BRICKEY. This promising young model started his career only a few years ago, initially turning heads in a same-sex advertising campaign by CALVIN KLEIN Jeans, today he's one of the most sought after models on runways in Milan, Paris and New York.
Rohling who is represented by FUSION Models in New York sits down for a talk with our Editor KATARINA DJORIC to talk beginnings, idols and style. See more of unreleased images and our exclusive interview after the jump: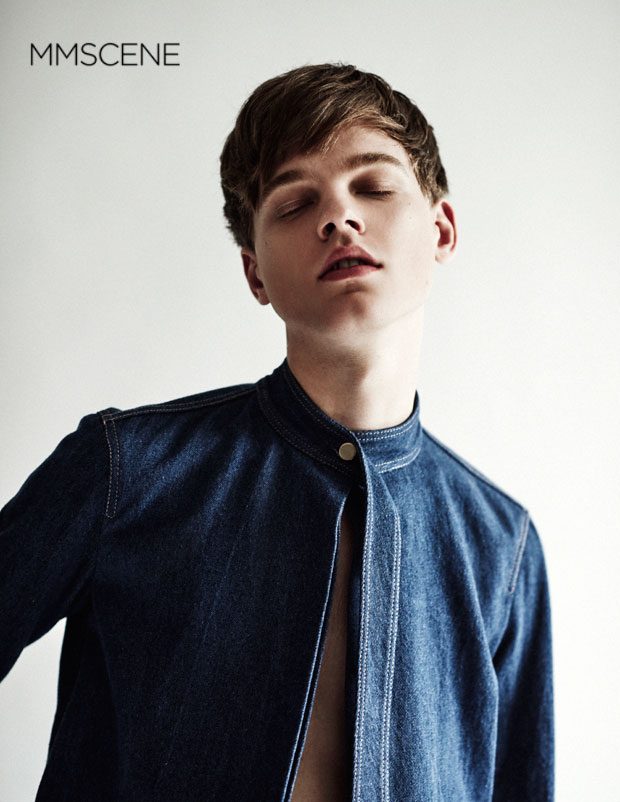 How were you discovered?
I moved to NYC and was living with a photographer who told me to give it a shot. He set up a few meetings for me and that was that.
What was your first big break in the industry?
Probably my Calvin Klein Jeans campaign that ended up on the SoHo billboard. That was pretty surreal being the size of a building.
When you're not busy modeling, what are some of your favorite things to do?
I watch way too many movies. I've slowly been working my way through the Criterion Collection on Hulu. I've also been really into going to trivia nights at bars. I've accumulated a vast amount of useless knowledge that's only good for getting free beers.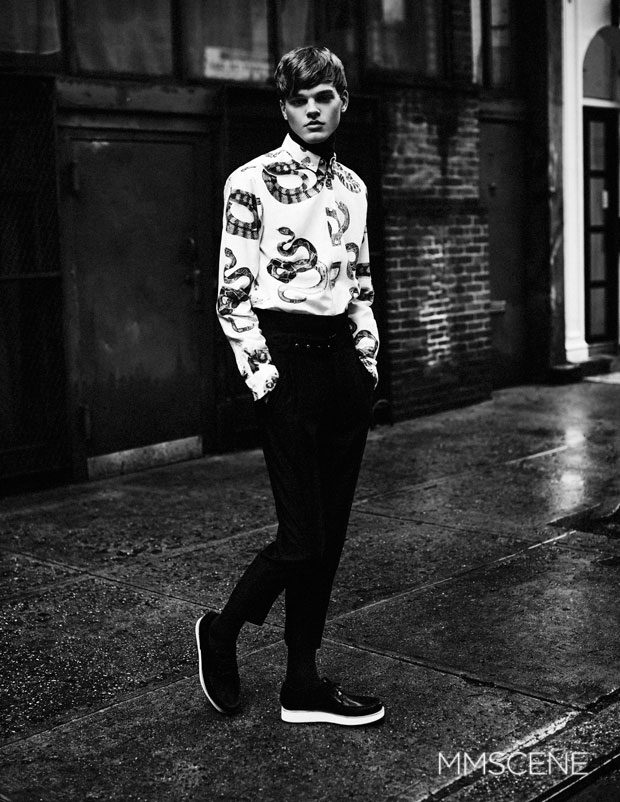 Did becoming a model change your life in any way?
Yeah definitely. I wouldn't have a lot of the friends I have now if it weren't for modeling. The biggest change I would say is how much traveling I've done. I never ever would have imagined myself traveling all over the world and experiencing all these other cultures. It's really been amazing and I don't think I would be the person I am today without that.
Are there any models in the industry you look up to?
Not really any that I look up to but admire my friend Hari Nef a great deal. She's challenged the industry in numerous ways and is always spreading a positive message of acceptance. Plus she's one of the funniest people I've ever met in the fashion world. She's always smiling and I love that.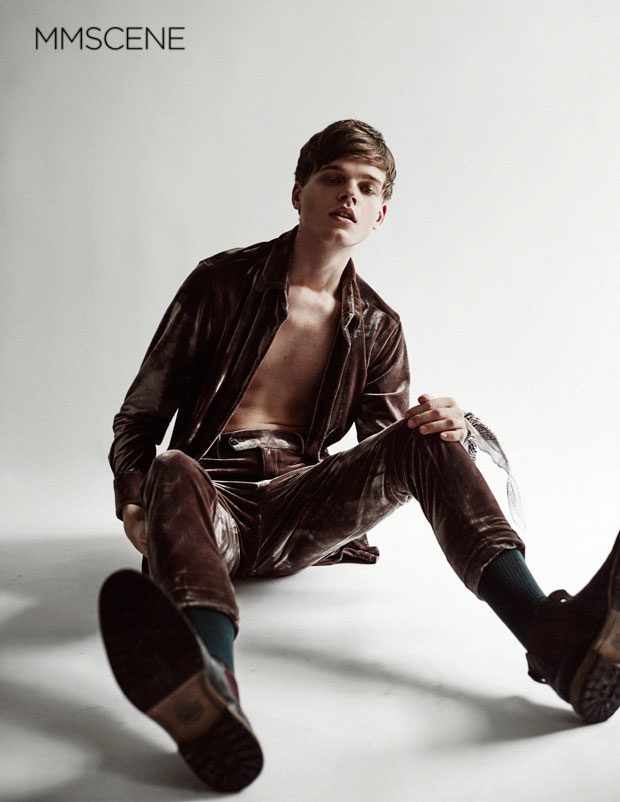 Your dream modeling job?
Nothing specific really. I would love a job that let me travel somewhere tropical. I'm always hearing other boys getting jobs that bring them to the beach and I would really want that.
Name three places that you want to travel to.
South Africa, I don't know why but I really just want to go there. Hong Kong for sure. I'm a huge Wong Kar-Wai fan and he shoots all his movies there. I think Australia would be cool too, minus all the animals and reptiles that can kill you with just one bite.
What's the weirdest comment or questions you've received via social media?
Oh God! I really can't answer this question appropriately. Lets just say that the anonymity of the internet has allowed humans to ask strangers some truly awful and filthy things.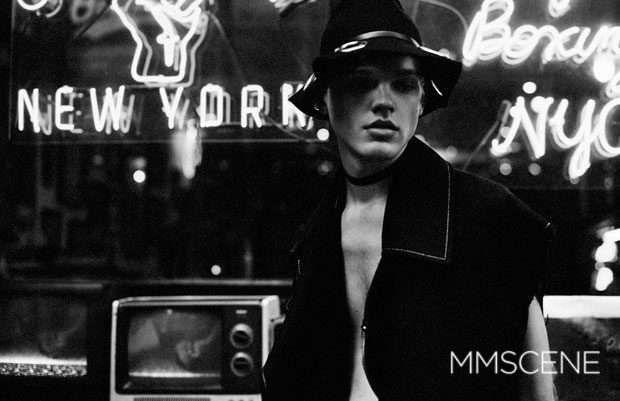 How would you describe your style?
Goth lite. Its a lot of simple black pieces. The occasional skull here and there.
Who are your favorite designers?
I don't pay too much attention to fashion brands and such but I've really gained an appreciation on how hard designers work to make some really unique clothes. Gucci's Alessandro Michelle is a genius. I love his romantic vision. Also Ann Demeulemeester is another favorite of mine.
What's your signature style piece?
My hat that I wear almost every day and has a myriad of tears and holes in it. I'll never fix it.
A quote that sums you up:
"You're only given a little spark of madness. You mustn't lose it." – Robin Williams
Photographer Sarah Brickey
Stylist Donte McGuine
Grooming Nina Soriano Nina Soriano Makeup
Model Reid Rohling at Fusion Models New York
Follow Reid on Instagram @reedrolling