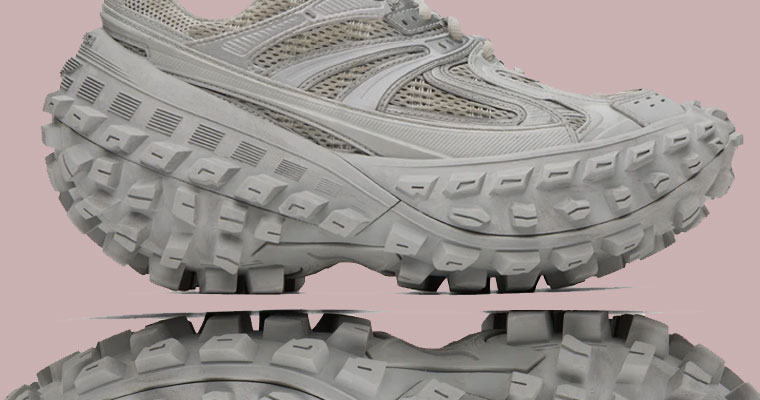 When it comes to men's fashion, sneakers have become more than just comfortable footwear – they are a statement of personal style and an essential part of any modern man's wardrobe. From classic white sneakers to retro-inspired designs and minimalist low-tops, there is a sneaker style to suit every taste and occasion. Get ready to embrace style, comfort, and unbeatable deals as we explore the must-have sneaker styles for every man.
The best part is, you don't have to break the bank to elevate your footwear game. By taking advantage of sales, you can discover an array of men's sneaker styles at discounted prices that will not only enhance your overall look but also provide unmatched comfort and versatility. In this article, we'll explore some of the trendiest and most timeless men's sneaker styles to keep an eye out for during sales.
We earn a commission when you follow the link to make a purchase. Click here to learn more about how we make money.
Classic White Sneakers
Timeless, versatile, and effortlessly stylish, classic white sneakers are a must-have in every man's collection. They can be paired with jeans, chinos, or even tailored trousers for a smart-casual look. Look for well-known brands that offer sales on their classic white sneakers. Pay attention to details like quality materials such as leather or canvas, comfortable cushioning, and a clean, minimalistic design. The beauty of white sneakers is their ability to adapt to various outfits, making them a worthy investment during sales.
We selected a few classic white sneaker styles from the likes of Givenchy, Nike Y-3, Common Projects and Giuseppe Zanotti.
Retro-inspired Sneakers
Retro-inspired sneakers have made a massive comeback in recent years, tapping into nostalgia while adding a unique touch to your style. Brands often release limited-edition retro models that become highly sought after. By shopping during sales, you may be able to find discounted prices on these coveted designs. Look for iconic models from the '80s and '90s, such as the Nike Air Max or adidas Superstar. These sneakers not only provide a vintage aesthetic but also deliver modern comfort and performance.
We have curated a selection of styles from renowned sportswear brands such as Reebok, Nike, Converse, and New Balance.
Minimalist Low-Top Sneakers
If you prefer a sleek and understated look, minimalist low-top sneakers are a perfect choice. These sneakers feature clean lines, a streamlined silhouette, and a low profile, making them versatile for both casual and semi-formal occasions. During sales, explore brands that specialize in minimalist designs, such as Common Projects or Axel Arigato. Opt for neutral colors like black, gray, or navy for maximum versatility. The simplicity of these sneakers allows them to effortlessly blend with various outfits, adding a touch of sophistication to your overall style.
Our selection features an array of styles carefully chosen from esteemed brands like Axel Arigato, Alexander McQueen, Common Projects and Maison Margiela.
.
Chunky Dad Sneakers
While minimalist designs dominate the sneaker scene, chunky dad sneakers have become a bold fashion statement. Inspired by retro athletic shoes, these sneakers feature thick soles, exaggerated proportions, and eye-catching color combinations. Look for brands that offer sales on their chunky sneaker collections, such as Balenciaga or New Balance. Pair them with slim-fit jeans or cropped trousers to create a trendy and fashion-forward look. By taking advantage of sales, you can embrace this fashion-forward style without straining your budget.
Our selection showcases styles handpicked from luxury brands including Raf Simons, Eytys, Off White, and Balenciaga.
Athletic Performance Sneakers
If you're into sports or lead an active lifestyle, investing in high-performance sneakers is essential. During sales, keep an eye out for athletic brands like Nike, adidas, or Under Armour offering discounts on their performance-oriented sneaker models. Look for features like responsive cushioning, breathable uppers, and durable outsoles. Whether you're hitting the gym, going for a run, or playing sports, these sneakers will provide the comfort and support you need. By shopping during sales, you can snag top-quality athletic sneakers at a fraction of their original price.
The styles we have chosen are sourced from sportswear brands like Asics, adidas, Nike, and Reebok.
Futuristic Sneakers
In the ever-evolving world of footwear, futuristic sneakers are making waves with their innovative designs, cutting-edge technologies, and bold aesthetics. These boundary-pushing shoes not only redefine the concept of style but also offer enhanced performance and functionality. As we step into a new era of footwear, futuristic sneakers are captivating the attention of sneaker enthusiasts and fashion-forward individuals alike. Looking to upgrade your sneaker collection with a touch of innovation and futuristic flair? Now is the perfect time to do so, as you can find futuristic sneakers on sale.
Our selection includes four styles carefully curated from brands such as Namesake, Balenciaga, Li-Ning, and 1017 ALYX 9SM.