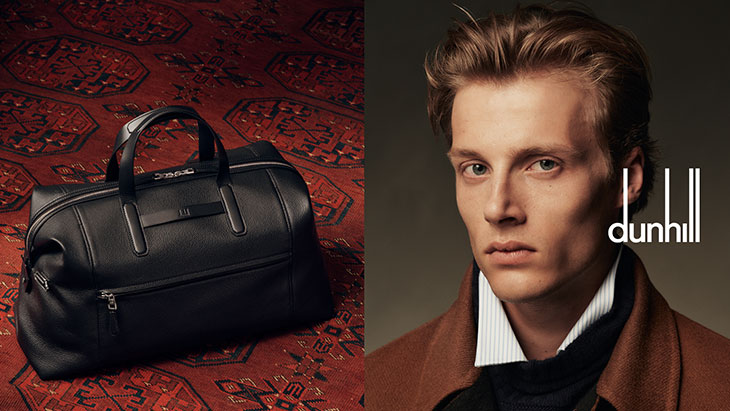 Discover dunhill The Fall Winter 2023 campaign, a visual sonnet that paints a vivid canvas of British heritage melded with contemporary innovation.
Taking viewers on a journey that transcends time, this campaign is a perfect blend of tradition and avant-garde aesthetics, firmly holding its roots in the illustrious history of the House.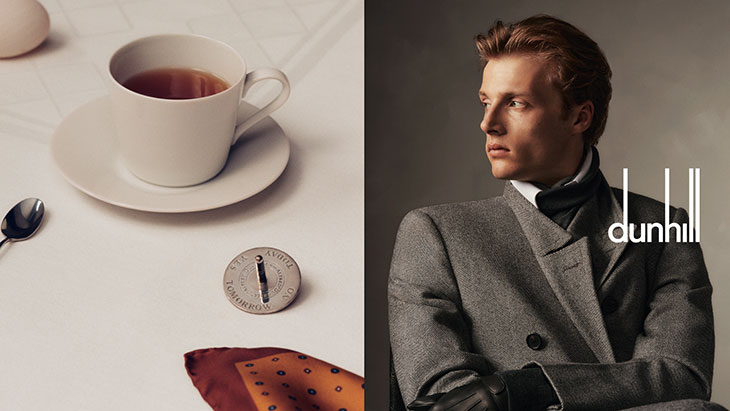 Photographer Luis Alberto Rodriguez's crafts an immersive narrative, accompanied by the styling of Tom Guinness,celebrating the British craftsmanship that has been nurtured and perfected over the past 130 years. It's a dialogue between the past and present, where history takes a step forward to mingle with modernity.
The cast, an assemblage of faces that resonate with the golden eras of dunhill, breathe life into the campaign. Their debonair presence, juxtaposed with the intriguing still life visuals, transports viewers into a world that is both eccentric and exquisitely English. The campaign explores an alchemic concoction of innovation and hedonism, perfectly encapsulating the spirit of luxury that is intrinsically dunhill.
Diving deep into the archives, dunhill brings forward a playful persona that finds its expression through a fascinating array of found objects – a nod to the quirks and whimsies that have been at the heart of the brand. The incorporation of automotive heritage, epitomised by the iconic Jaguar E-Type, is a splendid tribute to the epoch of unmatched British design and engineering prowess. This narrative, rich and textured, portrays the journey of dunhill from being merely a fashion house to a beacon of luxurious eccentricity and innovation.
Axel Hermann, Hamid Onifade, Henry Kitcher, and others embody the quintessential modern gentleman, presenting a collection that promises versatility and elegance in equal measure. The clothes speak a language of fluidity, ease and adaptability, a lexicon that has been honed to perfection by the House. Whether it is the casual wears that hint at a relaxed yet refined demeanour or the tailored pieces that echo sophistication, the entire collection stands as a testament to dunhill's unwavering commitment to quality and craftsmanship.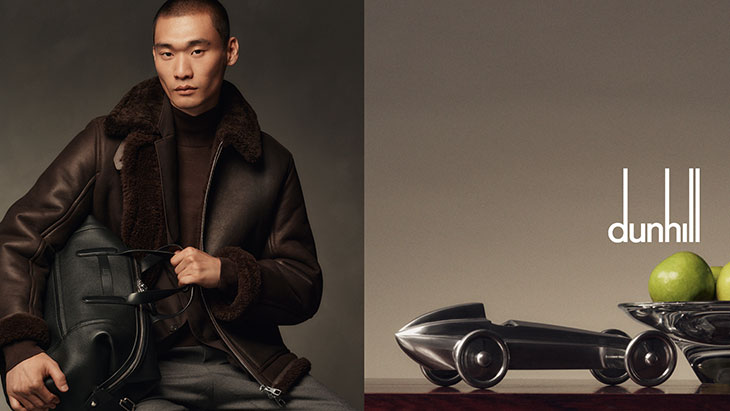 Materiality takes centre stage with the introduction of Vicuña wool, a testimony to dunhill's persistent pursuit of luxurious innovation. The promise of an upcoming capsule collection featuring this rarefied material, lighter than cashmere yet offering unparalleled warmth, elevates the anticipation to unprecedented levels. The glimpse into this capsule, with hues reminiscent of deep, rich brown, assures admirers of a rendezvous with luxury that is both inspiring and transcendent.
The campaign is rounded off with understated pieces from the 1893 Harness leather collection, promising a tactile experience that is both warm and timeless. These pieces, updated with fresh styles and a charming tobacco tone, accentuate the campaign, offering a finishing touch that is as classic as it is contemporary.