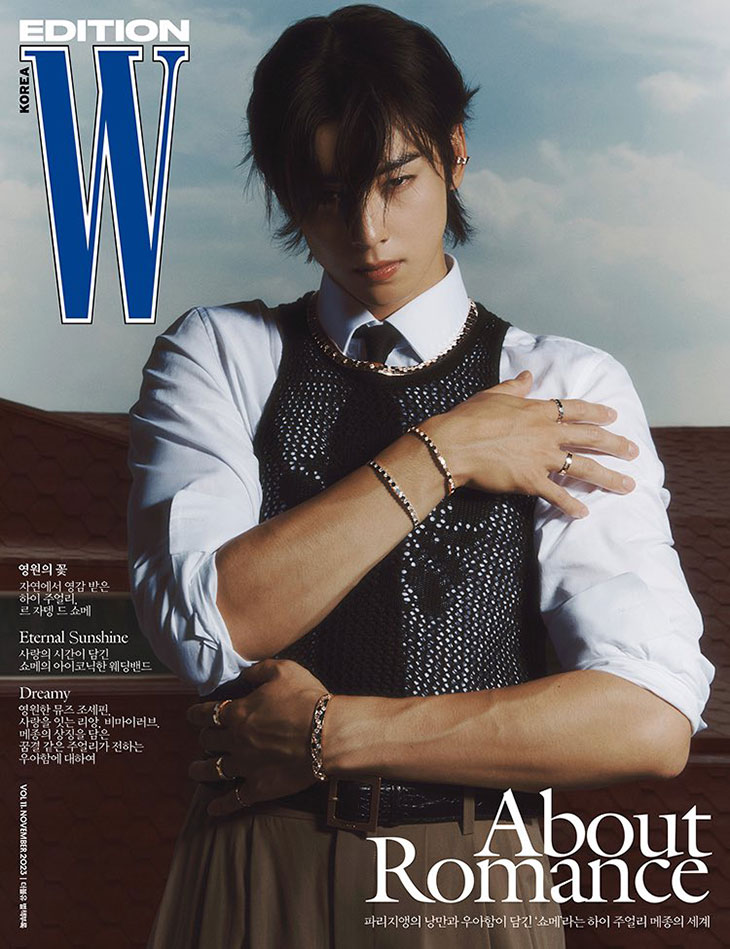 In a  fusion of elegance and style, Cha Eunwoo graces the cover of W Korea's Vol. 11 for November 2023, adorned in exquisite Chaumet jewellery. The K-pop sensation and actor, known for his multifaceted talents and striking looks, has captured hearts worldwide, and this cover is testament to his star power.
Fashion Editor Kim Shin, together with the talented photographer Park Jongha, were in charge of this cover story.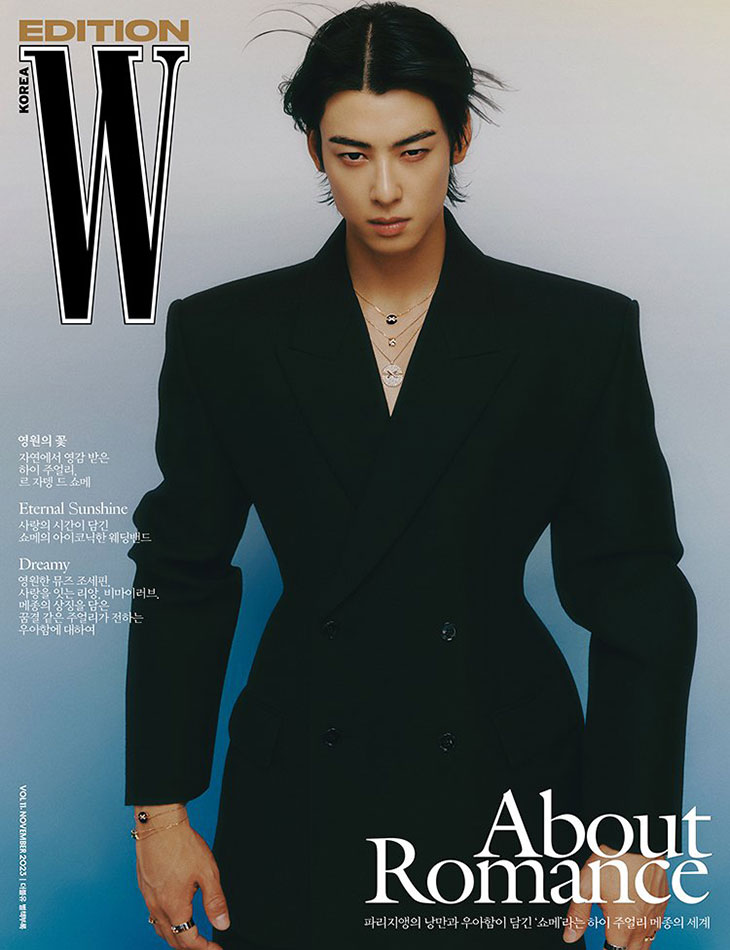 Eunwoo's impeccable appearance is not just about outer allure; it's a testament to his remarkable career and achievements. Born on March 30, 1997, in South Korea, Cha Eunwoo, whose real name is Lee Dongmin, first gained prominence as a member of the popular boy band ASTRO. With his striking visuals and incredible singing and dancing abilities, he quickly became a fan favorite.
In addition to his music career, Eunwoo has made a significant impact in the world of acting. He's known for his roles in hit K-dramas like "My ID is Gangnam Beauty" and "True Beauty," where he showcased his acting prowess and garnered critical acclaim.
Eunwoo's versatility extends beyond entertainment, as he has also delved into hosting and variety shows, captivating audiences with his charm and wit. His rise to stardom is a testament to his dedication and passion for the craft.
As Cha Eunwoo graces the cover of W Korea, he continues to shine not only as a symbol of South Korea's entertainment industry but also as a fashion icon.