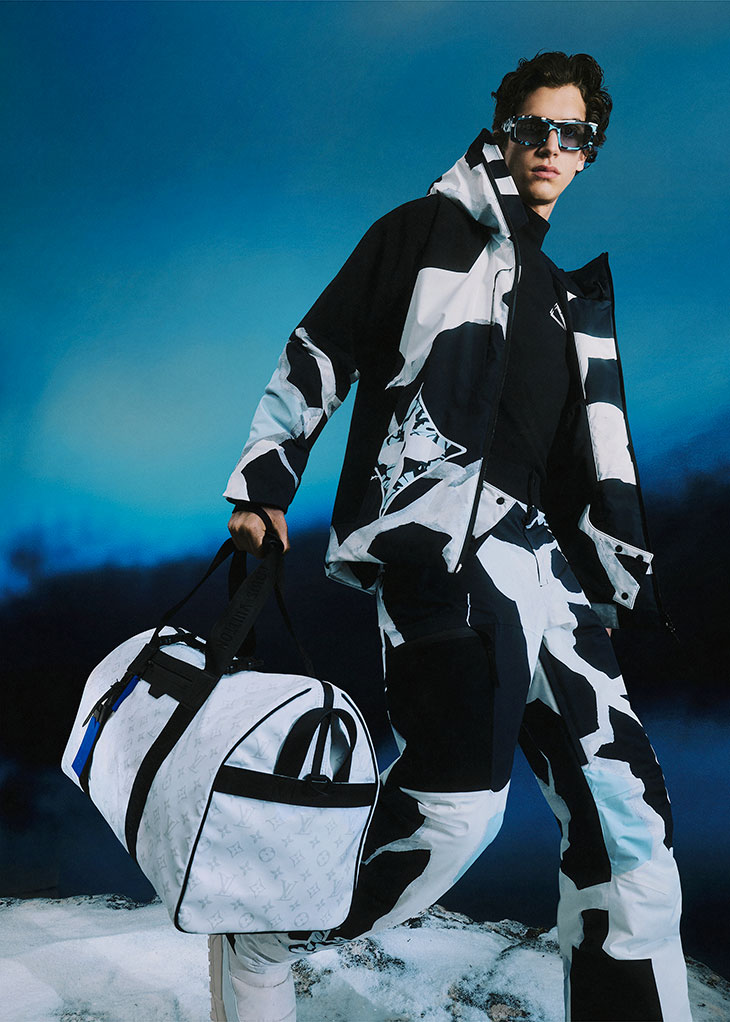 Skiwear isn't just about staying warm on the mountain; it's a culture, a lifestyle, and a unique blend of fashion and functionality. Louis Vuitton understands this culture well, and in its third installment, the Snow collection evolves into a fully authentic skiwear proposition.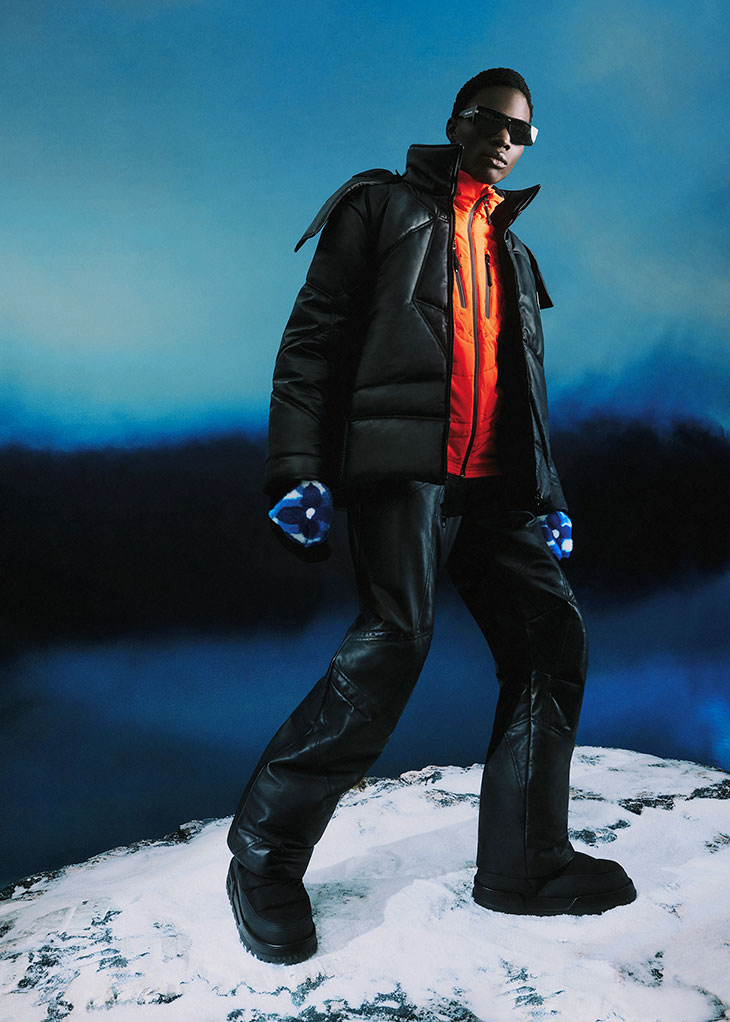 The Louis Vuitton Menswear Ski 2024 Collection redefines what skiwear can be. Designed to transition effortlessly from the slopes to the streets, these pieces are more than just functional; they're a style statement. Created in collaboration with specialist manufacturers, every detail has been carefully considered, from water-resistant closures to heat-sealed seams and insulation customized for alpine conditions.
This collection is not an afterthought but a standalone proposition, crafted with the same precision and attention to detail that Louis Vuitton is renowned for. It's a testament to the brand's commitment to pushing boundaries and redefining fashion.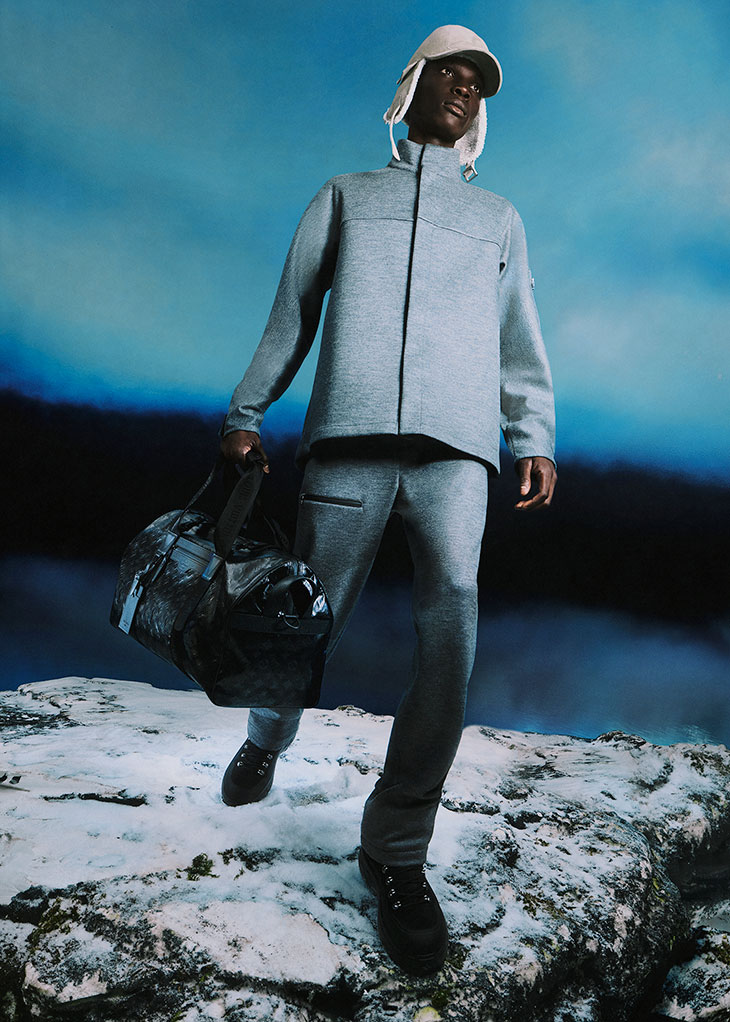 The collection is founded on functionality and adaptability, aligning perfectly with the demands of alpine dressing. The outer layers feature standout pieces like the black ski jacket with breakage topstitching and matching trousers. There's also a formidable black parka, which cleverly reverses into a nylon jacket adorned with the collection's striking fragment print.
Inspired by the graphic beauty of ice landscapes and glaciers, this motif appears in various forms throughout the collection, including a black and white puffer ski suit and a fleece and nylon sweatshirt. Fitted jackets and gilets in the underlayers feature slope-like patterns, while an alpine mohair cardigan combines abstract fair-isle elements with sky and mountain motifs. Geometric patterns emerge in the knitwear, adding a touch of sophistication to the slopes.
No ski wardrobe is complete without the right accessories, and Louis Vuitton delivers in style. The collection includes a range of bags tailored to skiwear, such as a soft shoulder bag in optical white with black trims, crafted in waterproof Monogram textile with waterproof zips. The iconic Keepall is reimagined in a magnified proportion as the Skipall, and a backpack, crossbody bag, and flat bum-bag cater to the needs of alpine leisure.
Footwear is equally impressive, with the LV Snow boot structured in padded nylon, featuring a side pocket and a snowboard sole, available in black or white. The LV Snowboard boot debuts in new colorways. For après-ski moments, slip into the LV Easy, an open-back slip-on shoe with furry lining, or the LV Shark clog with Monogram lining for warmth and style.
Louis Vuitton ensures that every detail is taken care of, even in the accessories department. A technical knitted headband with reflective elastic logo detailing, reversible beanie hats, and suede shearling shapka caps keep you stylish and warm. Ski mittens and après-ski gloves feature Monogram embellishments, and logo scarves and cable-knit wool socks complete the look.
The collection also extends beyond clothing and accessories, encompassing blankets, pillows, snowboard, and ski glasses, interpreted as sunglasses. A new triangular LV mountain logo and a pinecone marque make their mark throughout the collection, reminding us of the brand's commitment to excellence and innovation.