Edmond Roosendaal & James Toller by Danny Lang for Peter, Tom & Dave
|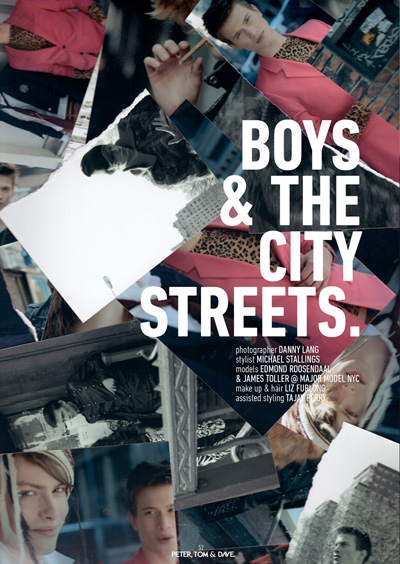 Magazine: Peter, Tom & Dave
Issue: #11
Editorial: Boys & the City Streets.
Models: Edmond Roosendaal, James Toller |both at Major Models|
Hair & Makeup: Liz Furlong
Style Assistant: Tajay Perry
Stylist: Michael Stallings
Photographer: Danny Lang
Website: www.dannylangphotography.com
Photographer Danny Lang shares with us Boys & The City Streets. story starring Major Models Edmond Roosendaal & James Toller.