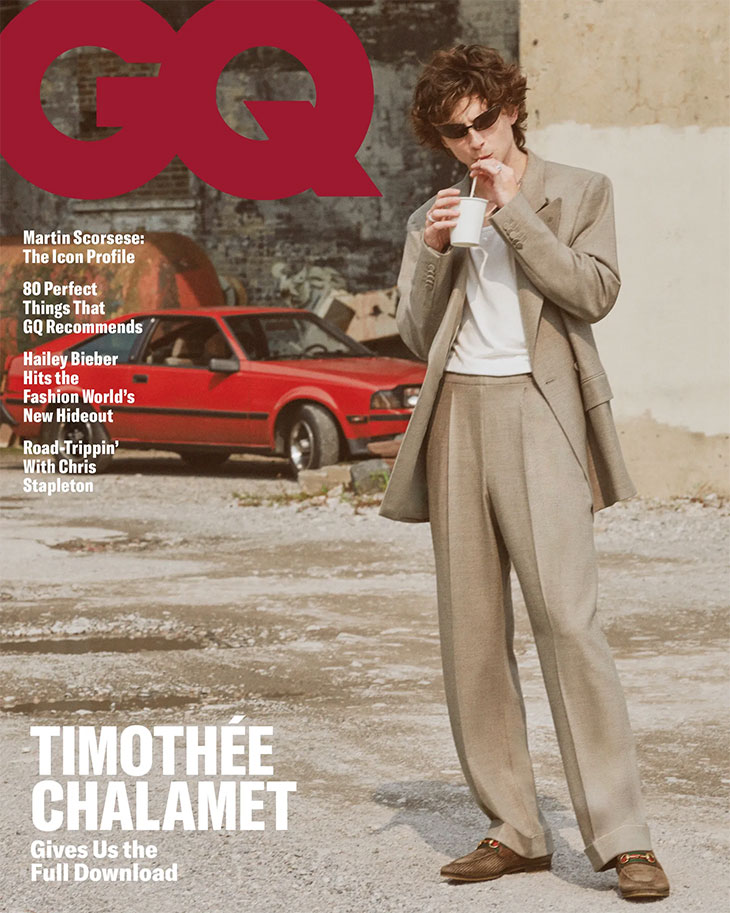 In the November issue of British GQ, the spotlight falls on one of Hollywood's most promising young talents, Timothée Chalamet. In a candid cover story, Chalamet talks about his personal journey of "adultifying," a transformative process that has defined his coming of age over the last few years.
Photographed by the renowned Cass Bird and styled by Heidi Bivens, Chalamet's charisma and innate sense of style shine through, capturing the essence of a young actor who has not only found his footing in the industry but has also emerged as a beacon for creative individuals of his generation.
Grooming by Ward Stegerhoek for Home Agency and skincare by Karina Milan for The Wall Group ensure that Chalamet's distinctive look remains true to his rebellious spirit, a quality he's unafraid to embrace.
The set design, meticulously crafted by Hans Maharawal, sets the stage for a unique visual narrative that mirrors the multifaceted persona of this rising star.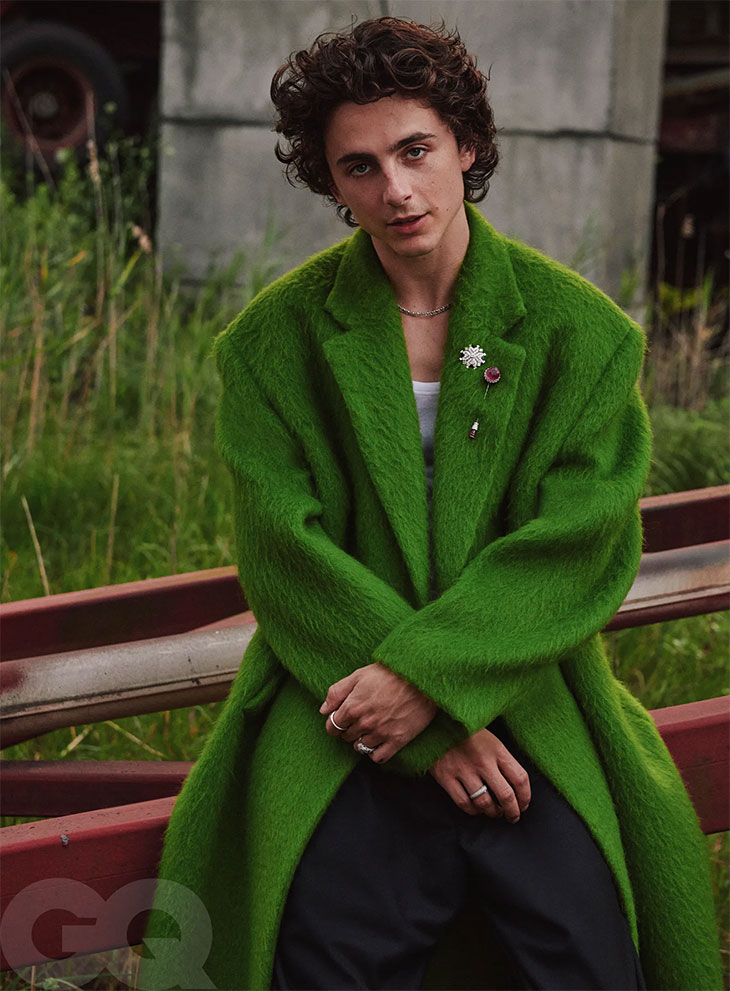 Produced by Boom Productions, this cover story is a testament to Timothée Chalamet's journey of growth, self-discovery, and the bold spirit of rebellion that defines his path in the ever-evolving landscape of Hollywood.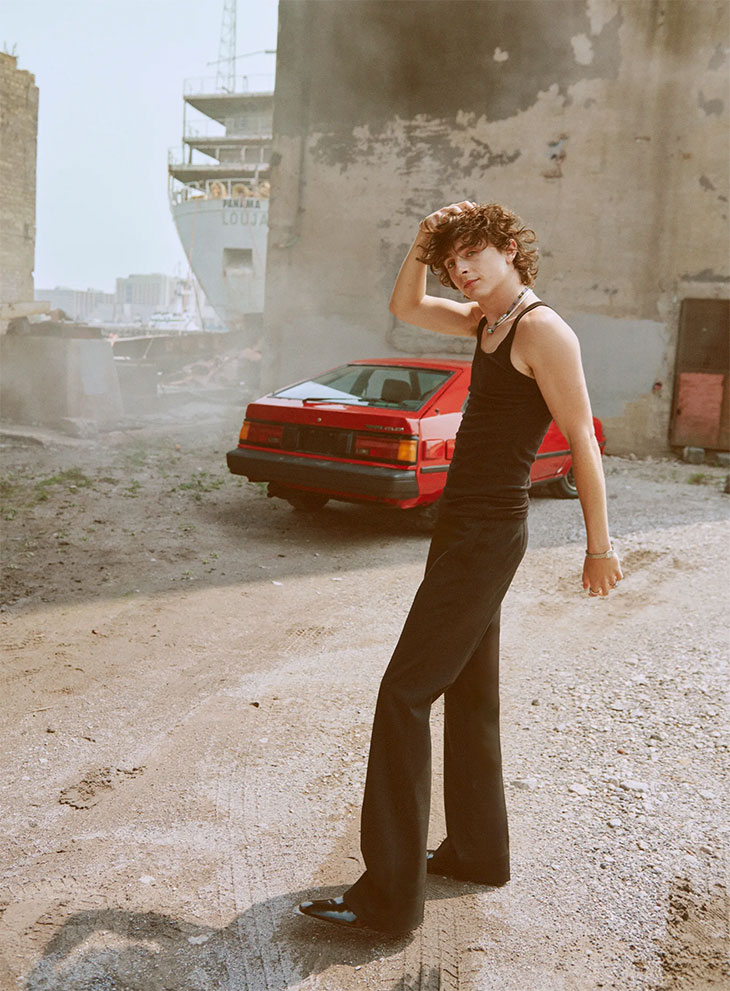 "I don't even know if I want to share this with you because it's quite intimate, but as an actor, you sort of live at a dining room table in your head, and you have about 30 personalities at the table, and you're trying to attend to them without going crazy." – said Timothée Chalamet for British GQ.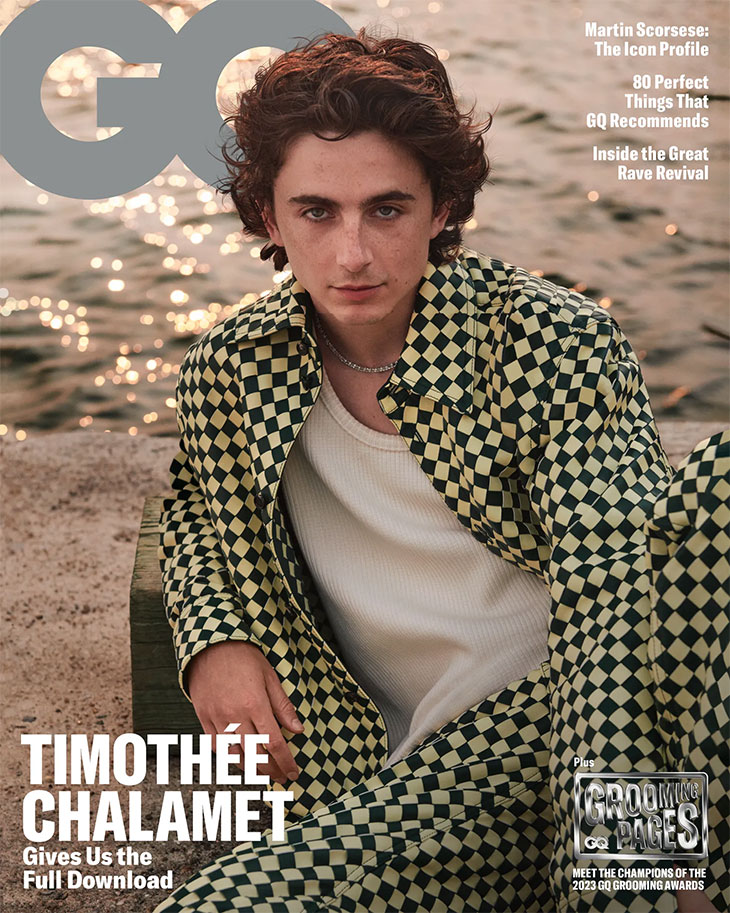 British GQ's November issue offers readers an intimate glimpse into the mind and heart of a young actor who is not just "adultifying," but redefining the very essence of what it means to come of age in the world of entertainment.
Discover more of the story and read the interview here.
Photographs by Cass Bird
Styled by Heidi Bivens
Grooming by Ward Stegerhoek for Home Agency
Skin by Karina Milan for The Wall Group
Set design by Hans Maharawal
Produced by Boom Productions