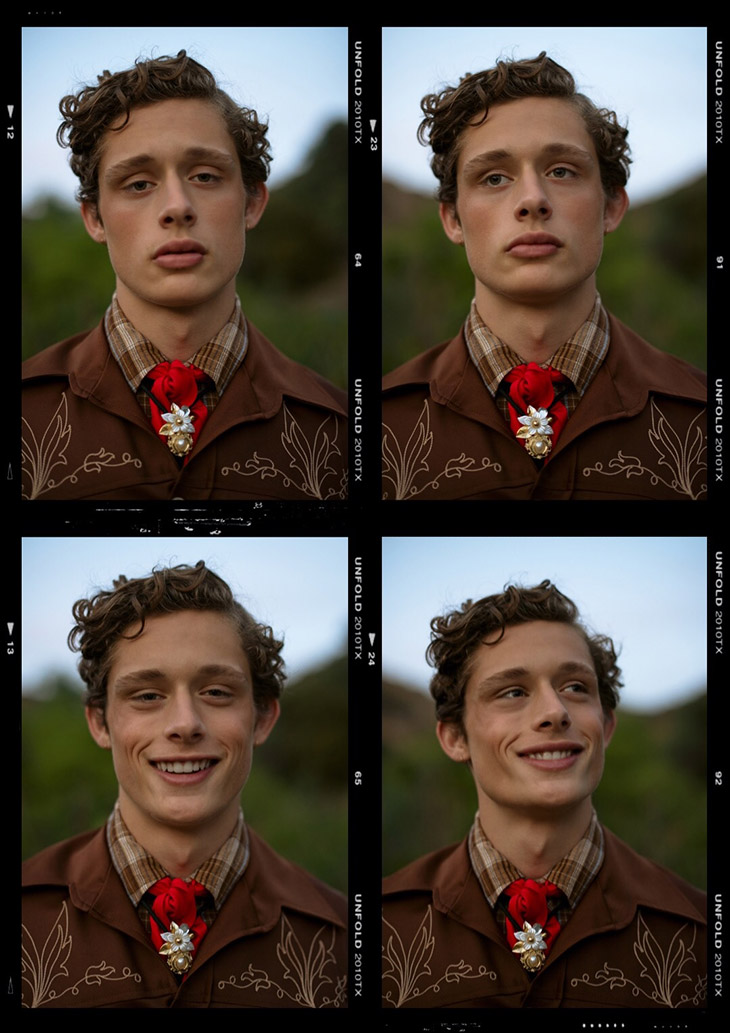 Fall is the season of layering up, and there's no better way to do it than with flannels! Flannels are perfect for adding texture and warmth to your outfit without sacrificing style. They're comfortable and cozy and can be dressed up or down depending on the occasion. Whether you're headed to the pumpkin patch with the family or going to a movie, a flannel is the perfect way to make a statement. Here, we'll look at ways to style the ideal fall flannel. From pairing it with jeans and boots to dressing it up for a night out, we'll have you looking your best this fall season. So grab your favorite flannel, wear a pair of shades, and get ready to step out in style!
Choosing the right flannel for you
When choosing the right flannel for you, consider a few things. Flannel shirts come in various styles, patterns, and colors, so finding the perfect one for your taste is key. Here are some tips to help you choose the right flannel:
Start by determining your preferred fit. Flannels come in different cuts, such as slim fit or regular fit. Decide whether you want a more fitted or relaxed look.
Consider the weight of the flannel. Flannels can range from lightweight to heavyweight, so think about the climate and the level of warmth you're looking for. A heavier flannel might be ideal if you live in a colder region.
Think about the color and pattern. Flannels are known for their plaid patterns but come in solid colors or with other unique designs. Pick a tone that complements your skin tone and matches well with your existing wardrobe.
Pay attention to the fabric composition. Flannels can be made from cotton, wool, or both. Cotton flannels are softer and lighter, while wool flannels provide more warmth. Decide which fabric feels most comfortable to you.
Finally, don't forget about quality. Look for flannels that are well-made and have sturdy stitching. Higher quality flannels will not only look better, but they will also last longer.
Remember, the right flannel is the one that makes you feel confident and comfortable. Experiment with different styles and patterns until you find the ideal match for your fall wardrobe. Happy flannel shopping!
Dressing up your flannel with accessories
Flannels aren't just for casual, laid-back looks. You can easily elevate your flannel outfit by adding the right accessories. Here are some tips on how to dress up your flannel:
Add a statement belt: Pairing your flannel with a stylish belt can instantly polish your outfit. Opt for a wide belt in a complementary color to cinch in your waist or a belt with a statement buckle.
Layer with a blazer or jacket: To give your flannel a sophisticated twist, layer it with a tailored blazer or a structured jacket. This instantly adds a touch of elegance and makes your flannel appropriate for a dressier occasion.
Choose the right footwear: Swap your sneakers for boots to instantly dress up your flannel outfit. The right pair of shoes can instantly take your look from casual to chic.
By incorporating these accessories into your flannel outfits, you can effortlessly elevate your style and turn a casual staple into a fashion-forward statement. Don't be afraid to experiment and have fun with your accessories to create a unique and stylish look.
Cozy and casual flannel outfit ideas
When it comes to cozy and casual flannel outfit ideas, the options are endless! One classic look is pairing your flannel with distressed jeans and boots. This gives you a comfortable yet stylish vibe. Another option is to layer your flannel over a basic t-shirt and pair it with joggers for a more relaxed look. Be bold and experiment with different colors and patterns to create a unique and cozy outfit. Whether running errands or going out for a casual lunch, a flannel is perfect for a cozy and stylish fall look.
Layering techniques with flannels
Layering is essential when creating stylish and cozy fall outfits with flannels. One popular technique is to layer your flannel over a white t-shirt or a fitted sweater. This adds depth and dimension to your look while keeping you warm and comfortable. Another option is to layer a flannel under a chunky knit cardigan or a denim jacket. This creates a casual and effortlessly cool vibe. Don't be afraid to experiment with different layers and textures to create unique and trendy fall outfits. With the proper layering techniques, your flannel outfits will be both fashion-forward and functional.
Mixing and matching flannels with other fall staples
When it comes to fall fashion, flannels are a must-have staple. But why stop at just wearing a flannel shirt? Mix and match your flannels with other fall staples to create unique and stylish outfits. Here are some ideas on how to do just that:
Layer your flannel under a cozy sweater: This combination adds warmth and dimension to your outfit. Pair a flannel with a chunky knit sweater and some jeans for a chic and casual look.
Tuck your flannel into a pair of jeans: For a more edgy and fashion-forward outfit, tuck a flannel into a pair of you favorite jeans. Add some Chelsea boots and a statement belt to complete the look.
Wear a flannel as a jacket: Instead of wearing your flannel as a shirt, try wearing it open as a lightweight jacket. Layer it over a basic tee or a turtleneck, and pair it with joggers or boot-cut jeans.
Mix different patterns and textures: Don't be afraid to mix different patterns and textures in your fall outfit. Try pairing a plaid flannel with a floral shirt or a striped sweater. The key is to find complementary colors and balance the patterns.
Accessorize with a hat and scarf: Add a cozy hat and scarf to complete your flannel outfit. Opt for a beanie or a wide-brimmed hat, and choose a scarf in a coordinating color. These accessories will keep you warm and add a stylish touch to your ensemble.
Mixing and matching your flannels with other fall staples allows you to create unique and fashionable looks. Experiment with different combinations and have fun expressing your style this fall season.
Tips for flannel care and maintenance
Taking proper care of your flannels will ensure they stay in excellent condition and last for future seasons. Here are some tips for flannel care and maintenance:
Read the care instructions: Always check the care instructions on your flannel before washing it. Some flannels may require hand washing or a delicate cycle, while others can be machine washed.
Use cold water: When washing your flannels, use cold water to prevent shrinking and color fading. Hot water can damage the fabric and cause it to lose its shape.
Use gentle detergent: Opt for a mild, gentle detergent to avoid harsh chemicals that can damage the fabric. Don't use bleach as it can harm flannels.
Air dry or tumble dry low: Flannels are best dried by air drying or using a low heat setting in the dryer. High heat can cause shrinkage and damage the fabric.
Iron on low heat: If your flannel needs ironing, set the iron to a low heat setting to avoid scorching the fabric. Use a pressing cloth to protect the flannel and prevent direct heat contact.
Store properly: When storing your flannels, fold or hang them.
Following these tips, you can keep your flannels looking fresh and cozy all season long. Extra care will ensure your favorite flannels stay in great shape and remain a wardrobe staple for years.
By following our tips on choosing the right flannel, dressing it up with accessories, and mastering cozy and casual looks, you'll be able to rock flannels all season long. Experiment with layering techniques and mixing and matching with other fall staples to create unique and stylish outfits. And don't forget to take good care of your flannels to ensure they stay in excellent condition. So go ahead, embrace the flannel fever, and step out in style this fall!
Images from MMSCENE STYLE STORIES: Elijah Claxton by Chris Fucile – See the full story here