Fashion house Keiser Clark hosted an exclusive event at the Kimpton St Honoré Hotel in Paris to celebrate its Spring Summer 2024 Collection. Creative Director Marc Keiser, meticulously crafted the collection over the course of two years. The collection evolved into a poignant coming-of-age story, drawing inspiration from the picturesque coastal forests of the Pacific Northwest and the enchanting woodlands of the Northeast, where the designer spent his boyhood. It begins with Keiser's cherished childhood memories of exploring the wilderness and develops into a celebration of the resilience, fortitude, and unwavering determination found in nature's embrace.
SPRING SUMMER 2024 COLLECTIONS
"Sequoia Sempervirens" infuses the brand's essence with a sharper edge that exemplifies the aesthetic of gritty elegance upon which it was founded. Warmth emanates from the lush synthetic "wolf" furs, faded vintage washes, and soft knitwear, which are juxtaposed with chrome hardware, riveted detailing, and cool leathers. These sentimental elements serve as a strong connection to Keiser's roots, evoking memories of his visits to his great-grandparents' lake house in the woods of New Hampshire, his aunt's adventurous hikes through the Vermont mountains, and his family's memorable explorations of the Atlantic and Pacific coastlines.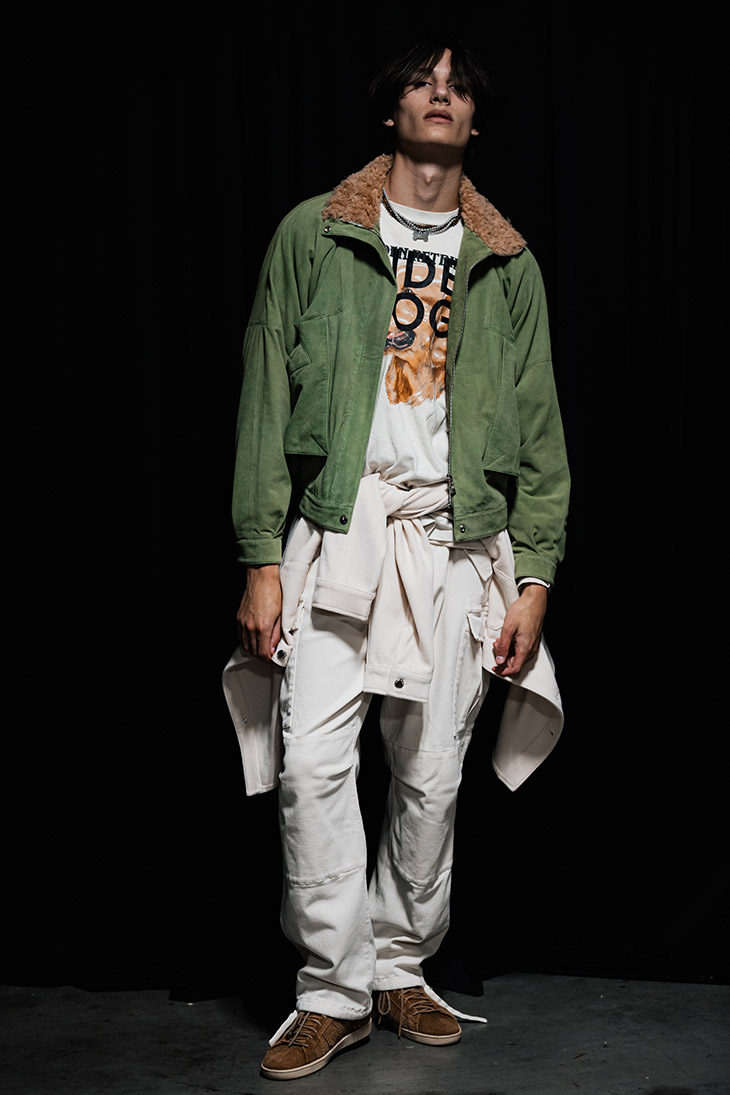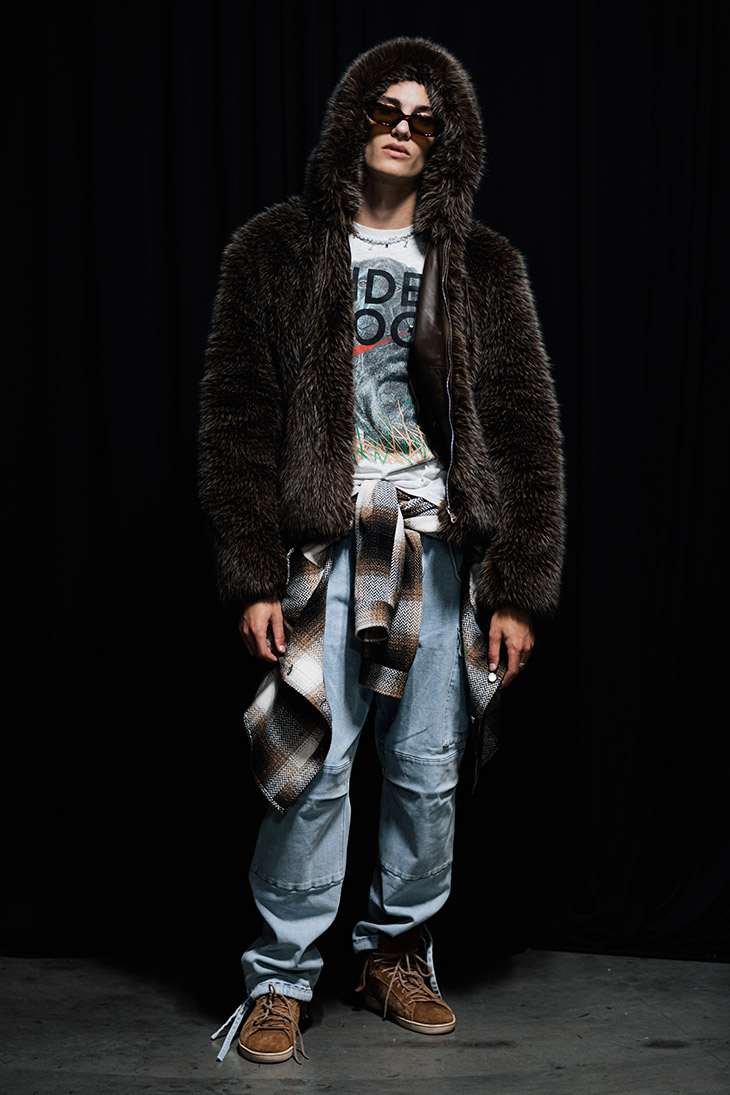 This collection represents a significant milestone for Keiser, being the largest and most defining to date. It solidifies the themes and elements incorporated into each previous collection and lays the groundwork for the brand's next chapter. In this respect, it represents a new beginning for Keiser Clark, necessitating a return to the places and people who have significantly influenced the journey – a sort of homecoming.
The collection's color palette is inspired by these cherished recollections – the vivid experiences of getting lost in the woods, diving into the ocean, pursuing storms, and finding solace beneath the wild stars. Earthy browns, birch cremes, calm ocean blues, burnt oranges, deep nightshades, blood reds, pitch black, forest greens, and wolf greys impart authenticity and emotional depth to the collection.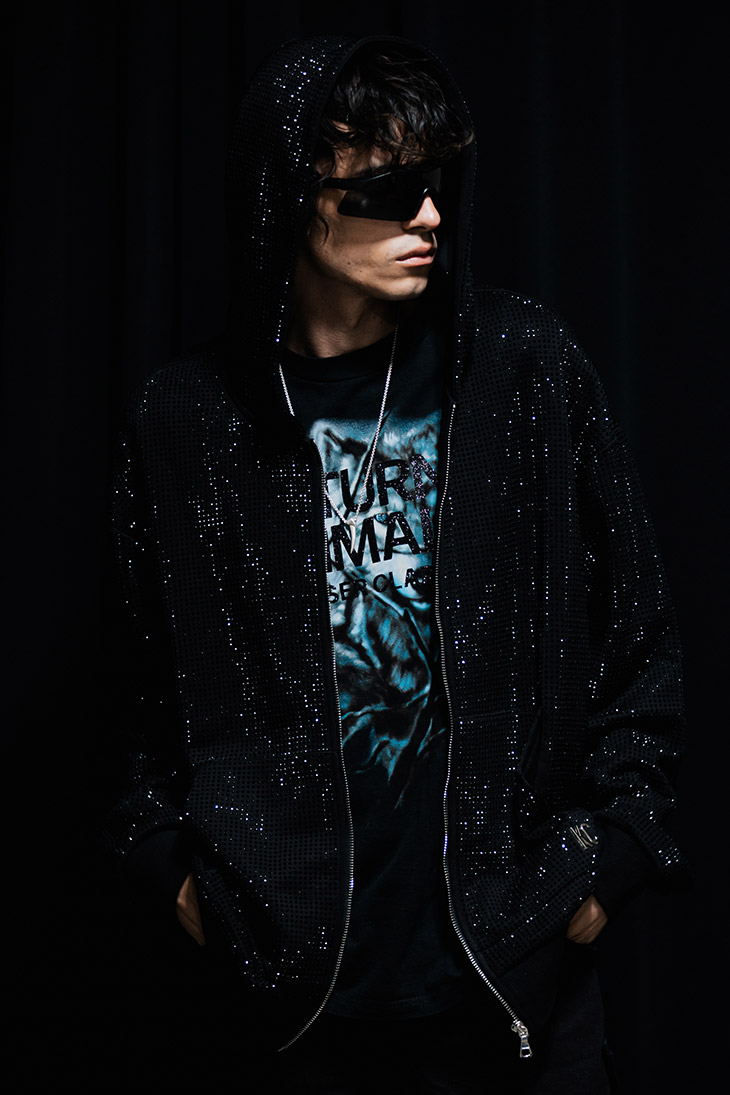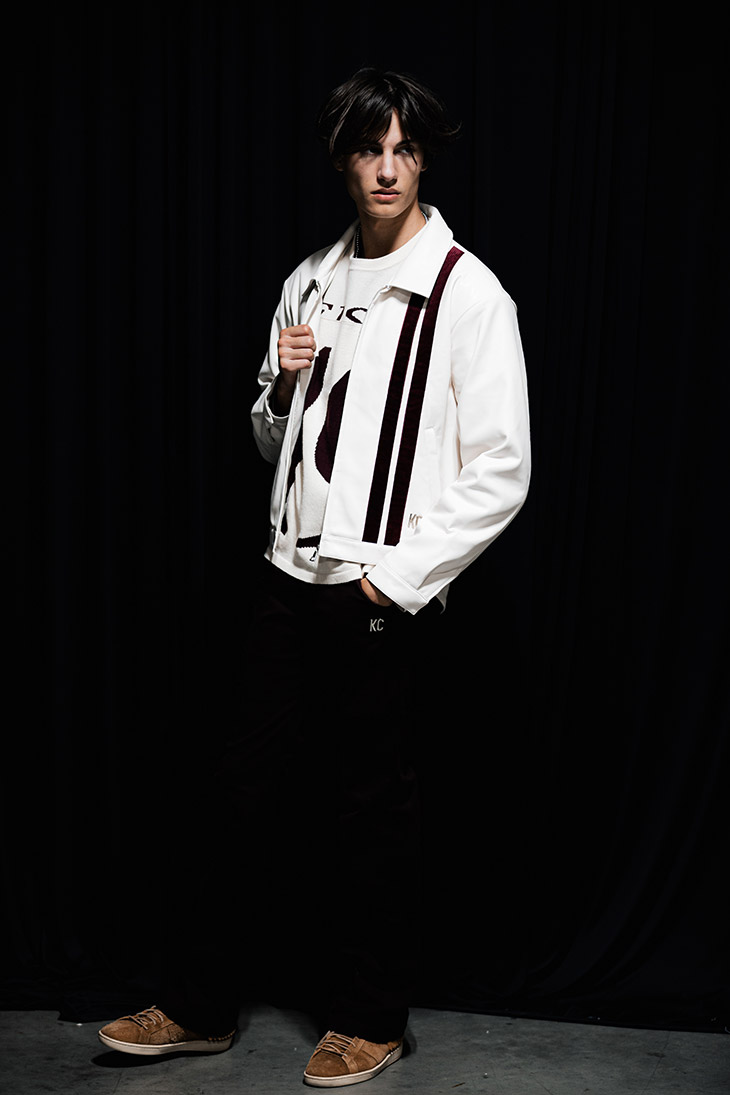 The designs pay homage to classic 1980s workwear and moto-athletic cuts, adopting functionality without sacrificing captivating aesthetics or a forward-thinking perspective. "Sequoia Sempervirens" emanates toughness, tenacity, and resiliency, all while imbuing Keiser Clark's identity with a vibrant West Coast flair. Key pieces include "KC" camo print puffers, luxuriant wolf "fur" coats, and soft leather bomber jackets. The Keiser Clark Spring Summer 2024 Collection's distinguishing design elements include vintage Americana military and wolf motifs, cargo trousers, rhinestones, and rivet studs.
As Marc Keiser boldly guides us into the woods and a new era of the Keiser Clark brand with "Sequoia Sempervirens," there is an undeniable primal heartbeat that pulses throughout the collection, capturing the essence of wild beauty and unyielding strength.