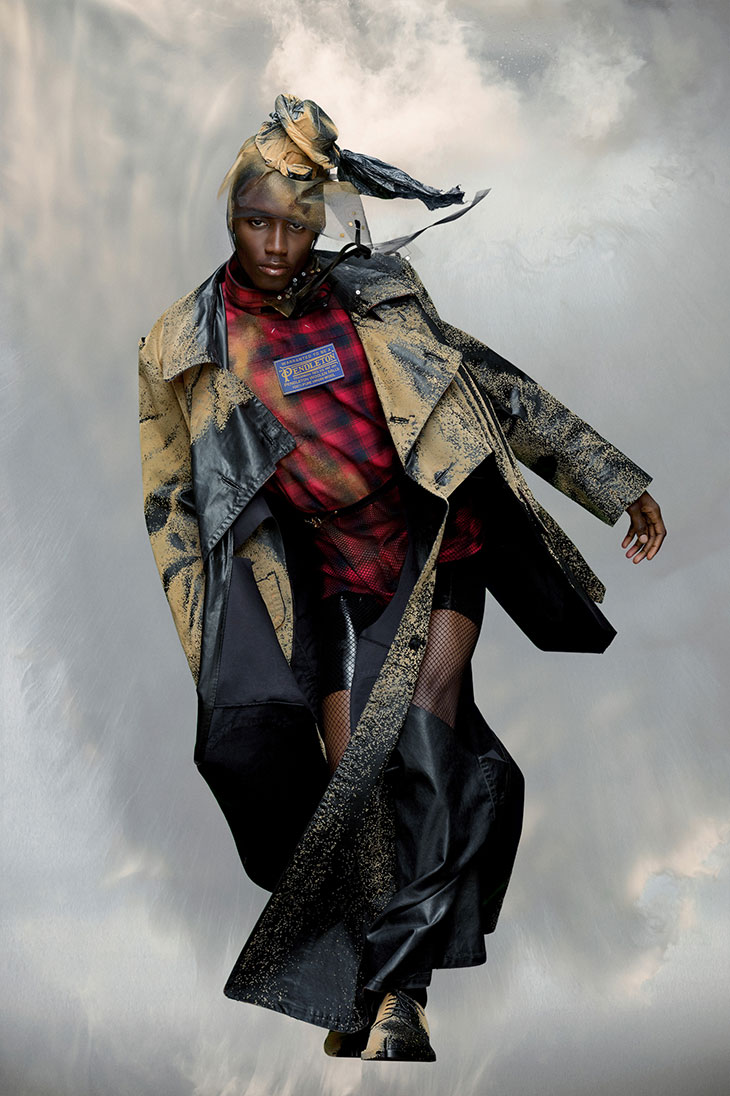 Maison Margiela's creative synergy with Pendleton takes center stage in the Co-Ed 2023 Collection, an artistic blend of American heritage and haute couture finesse by Creative Director John Galliano. Drawing from Southern Gothic themes, the collection harmoniously marries Pendleton's iconic plaids with Maison Margiela's avant-garde vision.
Outerwear, tailoring, dresses, rompers, denim, and shirting eloquently embody the heartland of the American West, classic cinema, and the rebellious spirit of young punks with a conscience. This captivating collaboration builds upon their partnership in the 2022 Artisanal Collection, showcasing a progressive dialogue between tradition and innovation.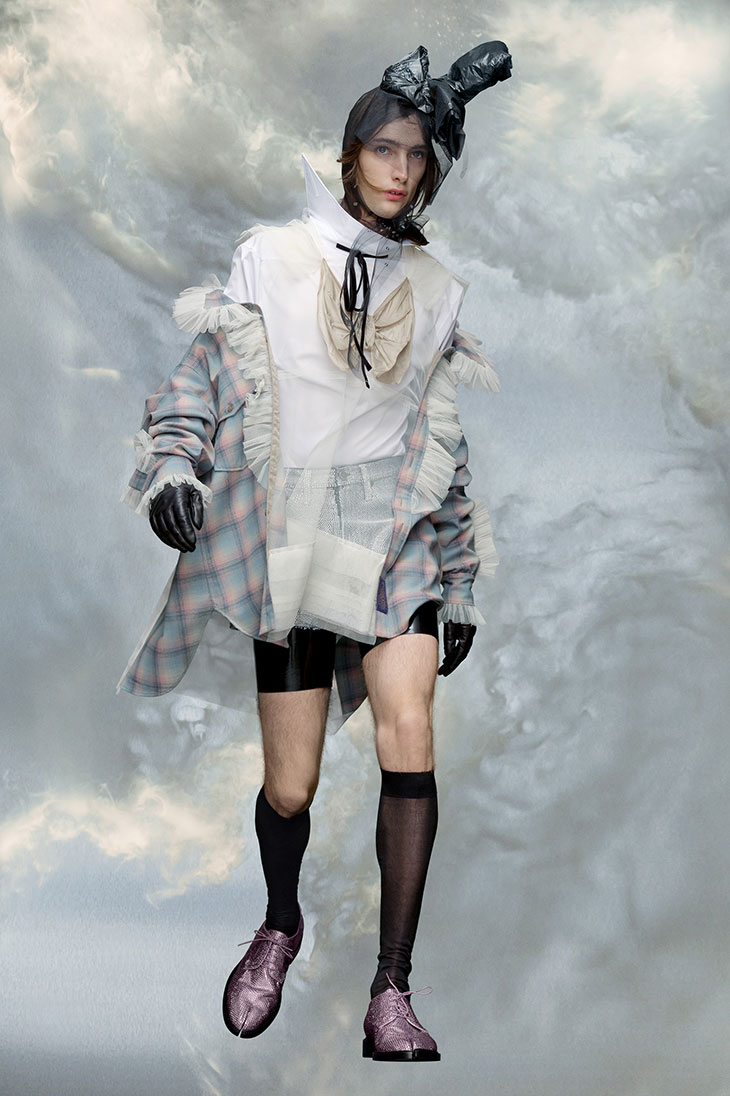 Pendleton, an embodiment of authenticity, mirrors Maison Margiela's ethos. Established in Oregon in 1863, Pendleton upholds time-honored craftsmanship, employing age-old looms and dyeing techniques for its woven plaids. Three mid-century weaves curated by John Galliano from Pendleton's archives come into play: a striking red buffalo pattern, a serene sunset plaid in pastel hues, and a captivating windowpane check in red, white, and black. Each piece masterfully juxtaposes the unassuming and the refined, embodying an eloquent harmony of opposites.
The genderless wardrobe, influenced by the Co-Ed 2023 Collection's techniques, takes shape in the colors of the Great Western Plains. Employing decortiqué, a method that reveals a garment's structural core, Maison Margiela introduces the innovative Rorschach cutting. This technique intriguingly morphs one image into another, with cut-out motifs reminiscent of Western yokes transforming into familiar character-evoking pareidolic illusions. From blousons and prom trousers to sweatshirts, the technique playfully unveils Pendleton linings. A similar enchantment unfolds with denim trousers and jackets, revealing plaid underpinnings through clever rips.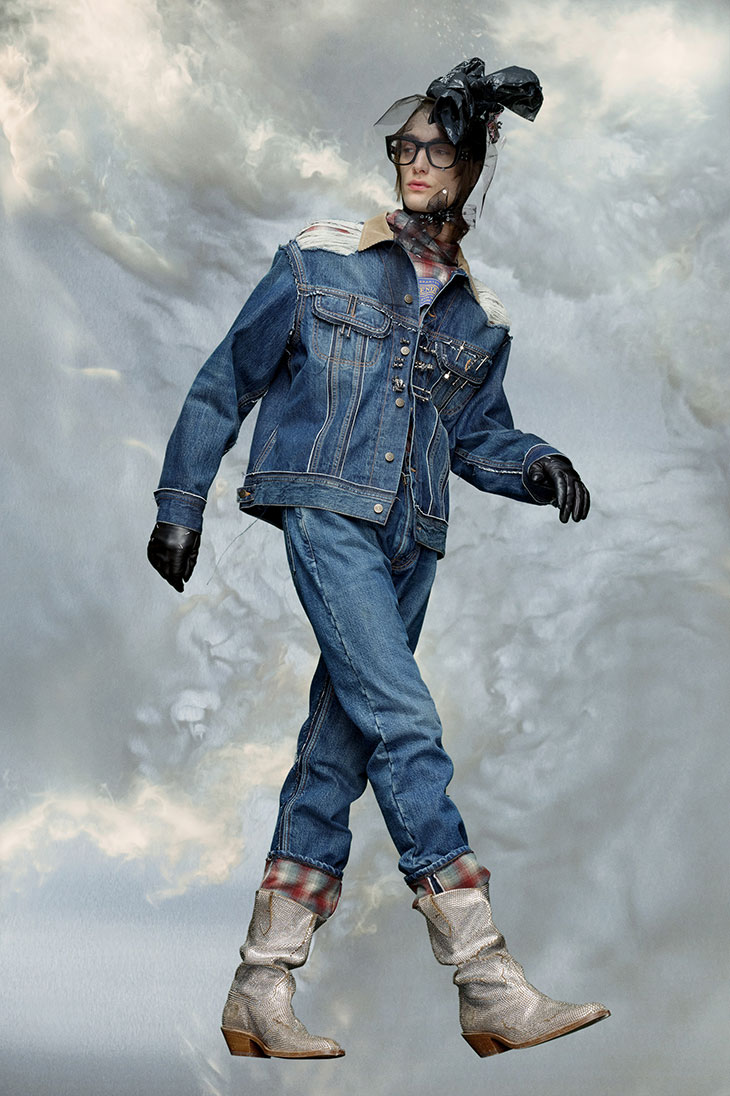 Classic Pendleton shirts find new life as rompers through the revolutionary "rompage" technique. Waistlines are casually nipped with nonchalant tucks, echoing a silhouette echoed in shorts crafted from regimental Pendleton trousers. The technique of freeze-framing captures motion, as a Pendleton shirt intertwined with a tulle dress pays homage to mid-century photography's dynamic party dresses.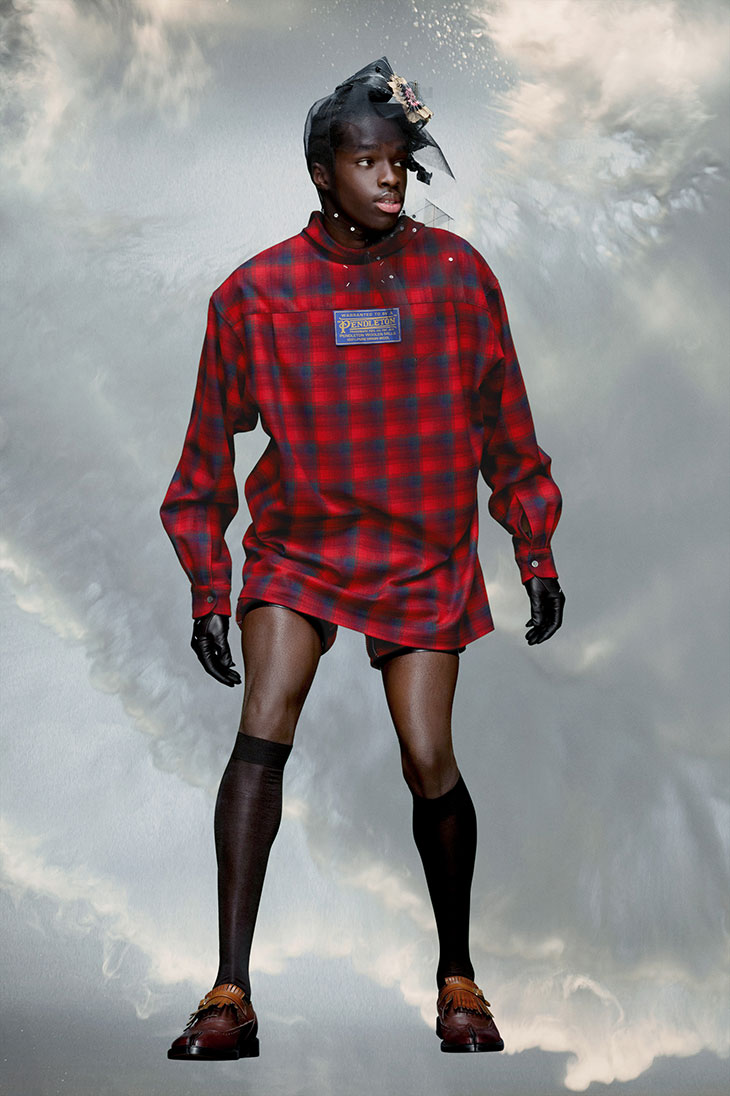 The collection's narrative unfolds further with a carcoat, its sunset plaid lining adorned with a magnified 1930s Pendleton label, nodding playfully at exaggerated tailoring etiquettes. Similar labels grace the backs of oversized, casually-fitted, and sleeveless Pendleton shirts, hinting at a whimsical touch. A Rorschach-cut caban, echoing an archival Pendleton jacket, evokes childlike proportions through neoprene and foam padding.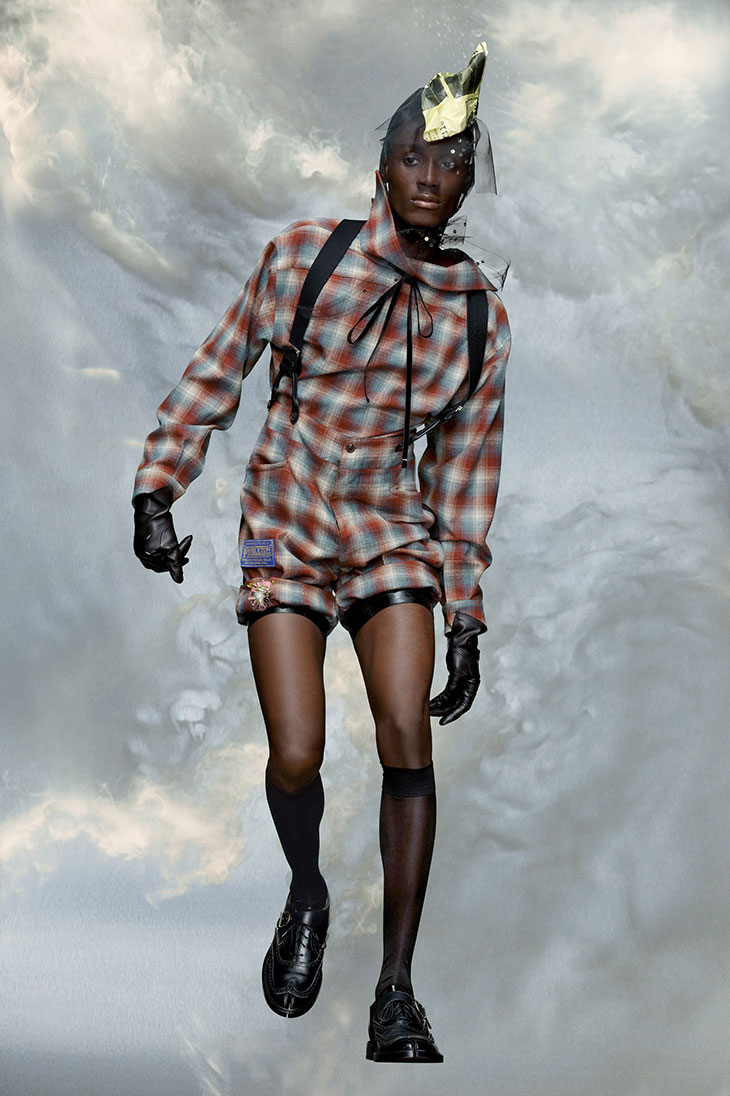 This captivating collaboration is available now both in-store and online, a testament to Maison Margiela and Pendleton's shared dedication to crafting narratives that transcend time and tradition.