Fashion label PALMER UK draws inspiration from designer William Palmer working-class upbringing for its Spring Summer 2024 Collection, with a fun twist, presented during the recently finished Paris Fashion Week. The campaign vividly captures working-class teenagers' youthful vitality, demonstrating how they entertained themselves while growing up in a small British seaside town.
SPRING SUMMER 2024 COLLECTIONS
The brand skillfully encapsulates versatile and wearable silhouettes, creating a collection of contemporary menswear essentials. Polo shirts, button-up shirts, hooded tracksuits, and English army overalls are recreated for today's youth by introducing subtle feminine touches and looser fits.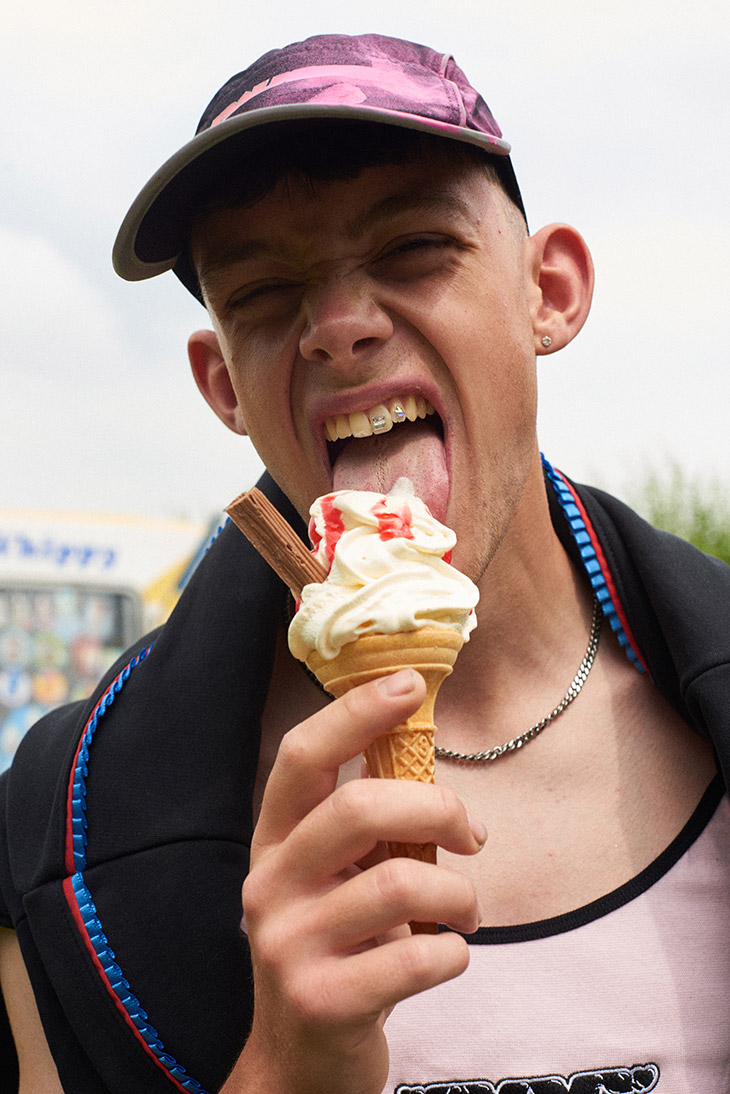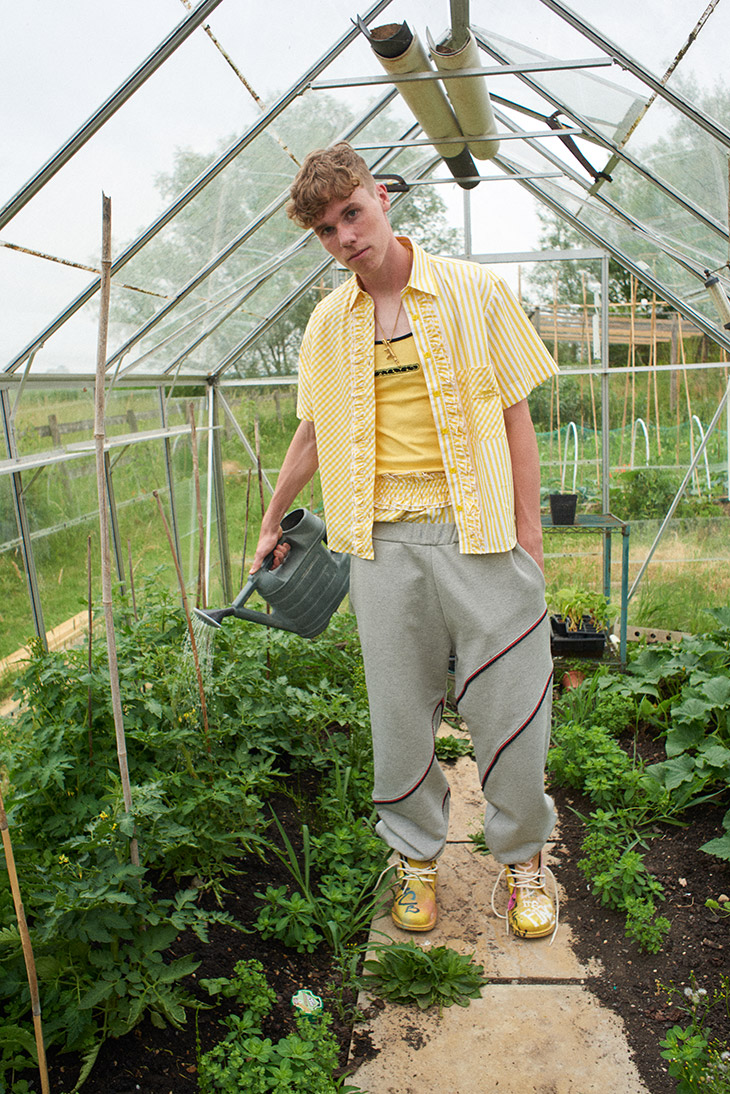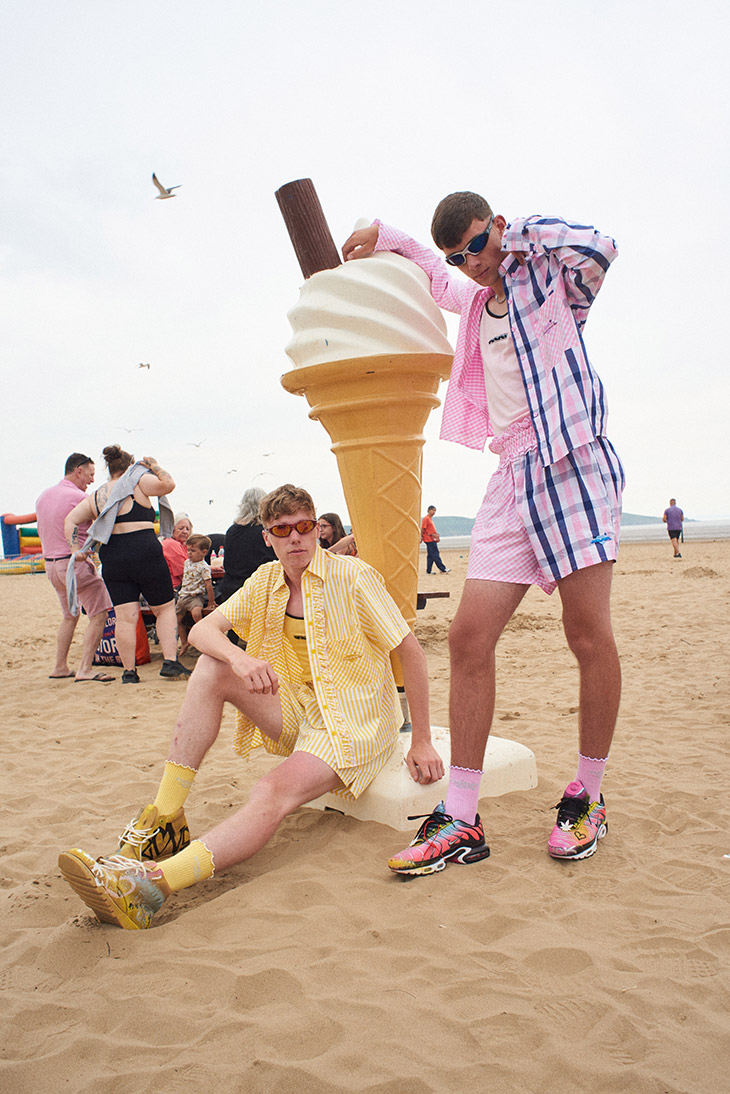 The collection features fresh variations on PALMER UK distinctive decoration, such as layered piping with frilly ribbons adorning the tracksuits, floral buttons on the shirts, and ruffled plackets and waistbands, softening the typically tougher aspects of masculinity. Graphic T-shirts and tank tops are embellished with caricature artworks produced by local artist Dean Humphries, evoking a sense of nostalgia for the noughties era and the UK's boy racing culture. This season, ubiquitous branding confidently shines through, with PALMER embroidered logos presented in various playful variations, featuring cute twists of graphic hearts and flowers.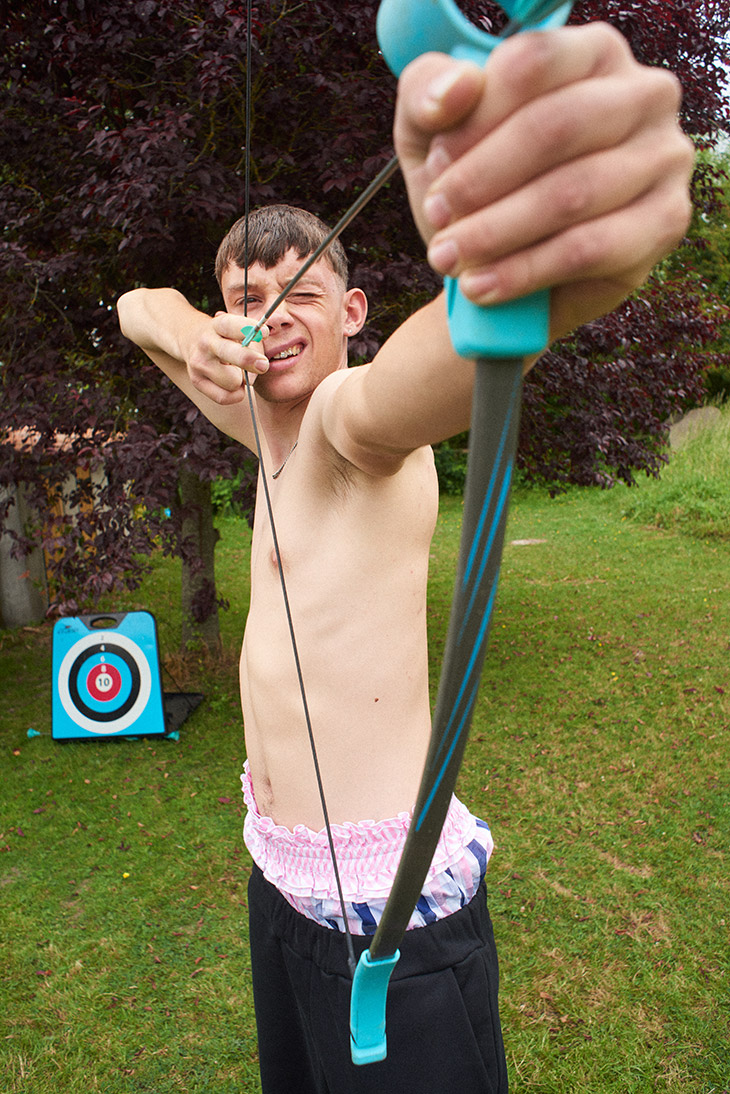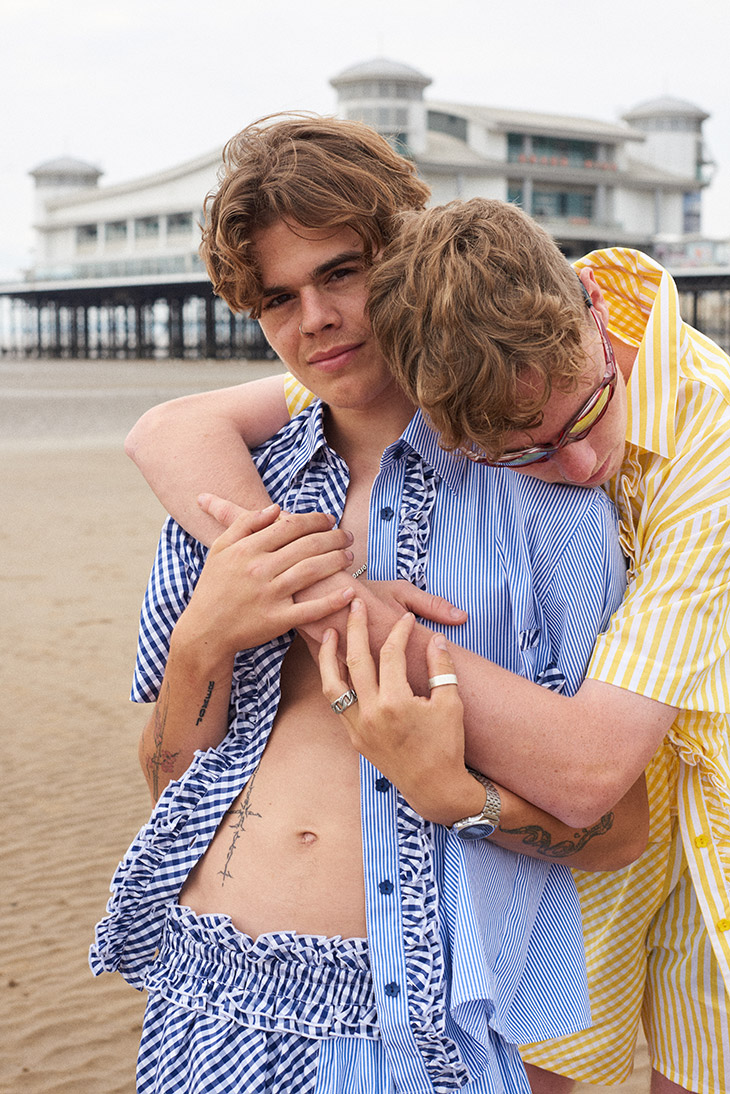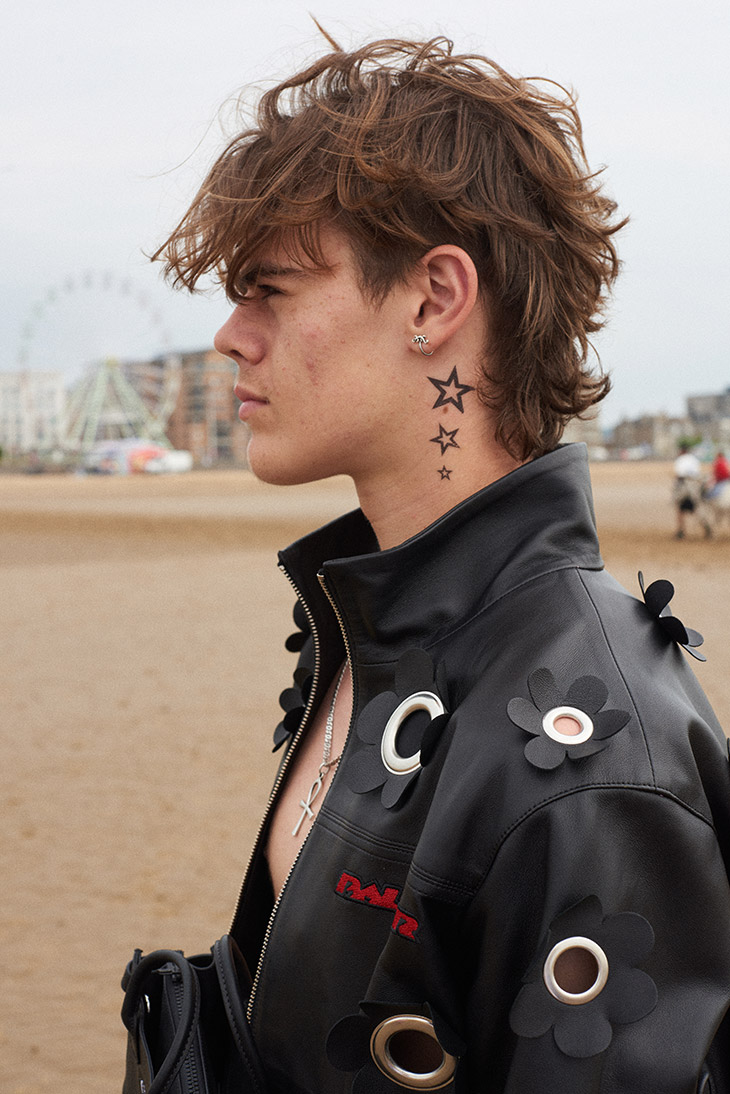 Ultimately, PALMER UK demonstrates how to add a comical and whimsical side to fashion while maintaining a focus on wearability. When each piece in this collection is viewed separately, it is clear that it speaks to today's young. These clothing, which are luxurious, interchangeable, graphic, and functional, question and alter the conversation surrounding menswear while embracing the fluidity of today's youth.
Discover more images from the PALMER UK Spring Summer 2024 campaign in the gallery below: