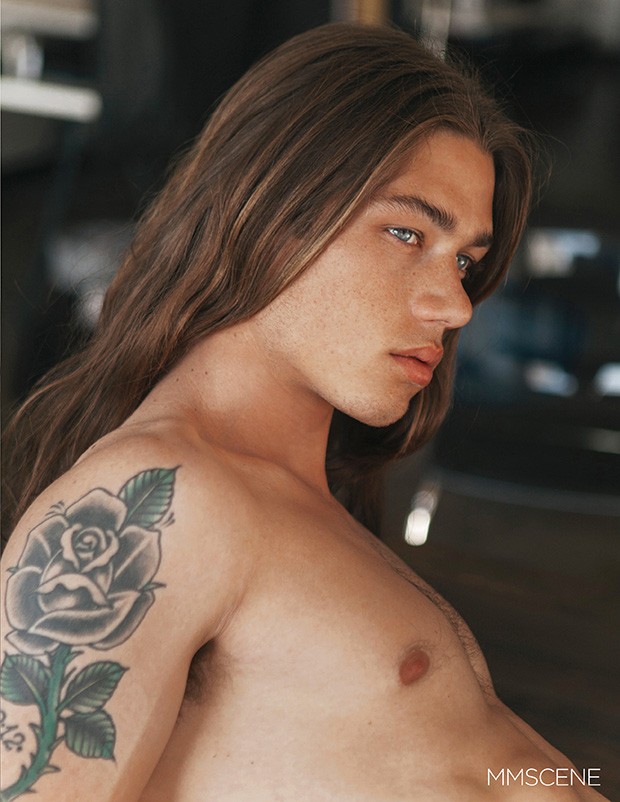 Our MMSCENE Magazine May 2016 cover boy Daniel Hivner is one of the breakthrough faces of the modelling scene landing the international campaign for Calvin Klein as well as the label's upcoming fragrance advertising.
Daniel who's mother agency is 3mmodels, is also represented by Re:Quest Models in NYC, Elite Models in Milan and Next Models in Los Angeles. Continue below for unseen images from Daniel's MMSCENE cover story by the talented fashion photographer Elias Tahan as well as our interview with Daniel.
Read more after the jump: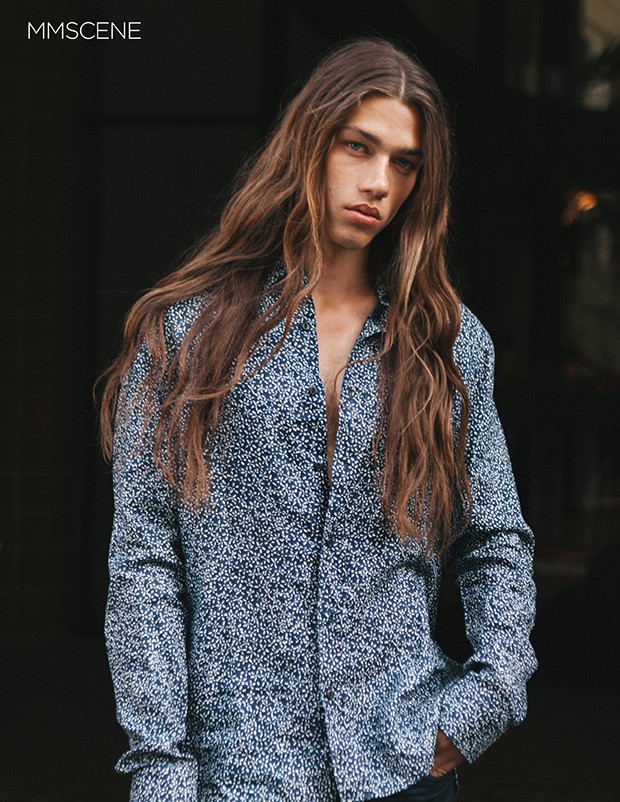 What are you up to these days besides modeling?
Lately I've been surfing a lot in Malibu. I've also been snowboarding in Big Bear and Mammoth.
Your personal passion or hidden talents?
My biggest passion is snowboarding, as well as surfing. I am also passionate about music and like to play guitar. Modeling has been a different way to express myself, a newer passion.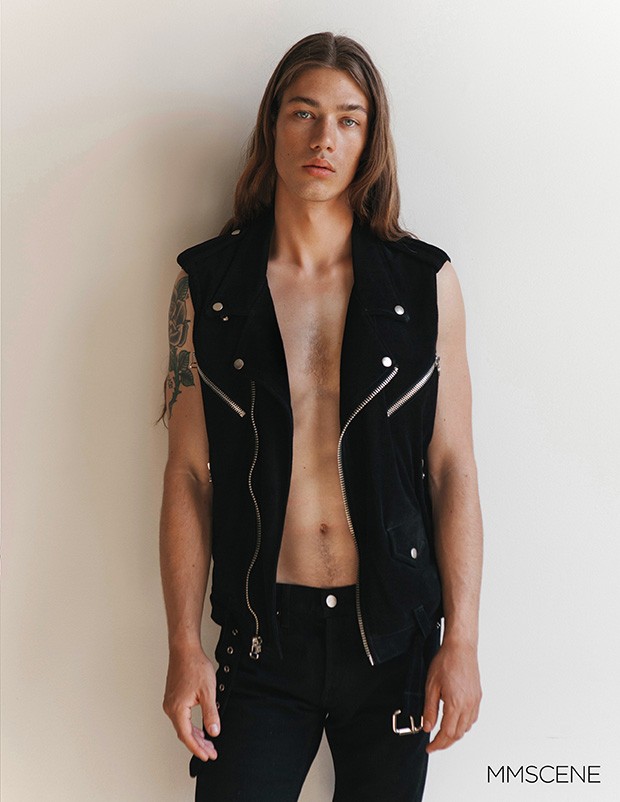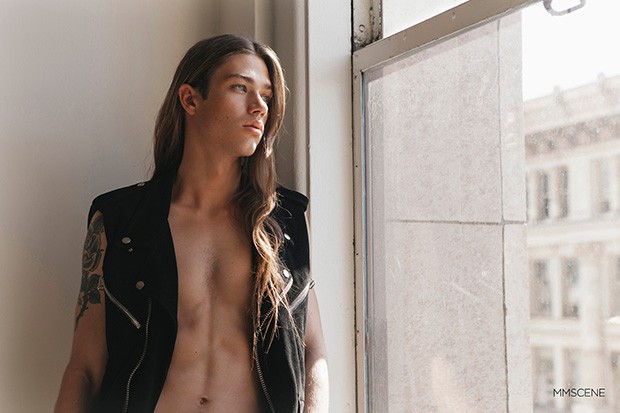 How were you discovered?
My girlfriend started taking pictures of me when we first started dating and posting them, she was already modeling long before me, so the pictures got seen by a modeling scout on Facebook. That scout is now one of my agents.
What was it like working with Calvin Klein?
It was super cool, everyone was so nice. Definitely a surreal experience.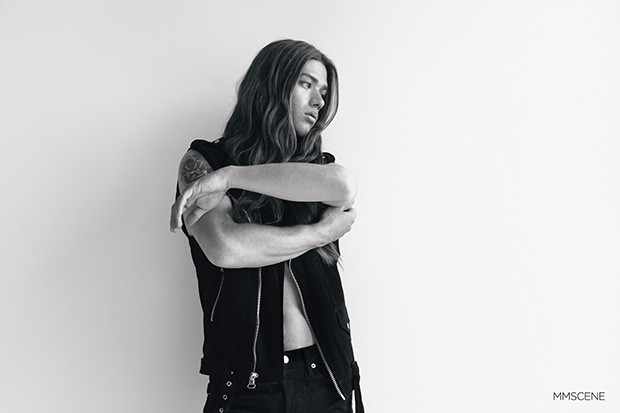 How does it feel being next to Justin Bieber on a billboard?
Crazy. It's kinda weird to think about how famous he is, and how no one really knows who I am, and then I get put next to him. It came as a huge surprise. I'm really grateful.
Have you set any objectives for yourself in regards to your life and career?
I want to really work my way up in the modeling world. I want to be able to travel the world with it and make it my life career.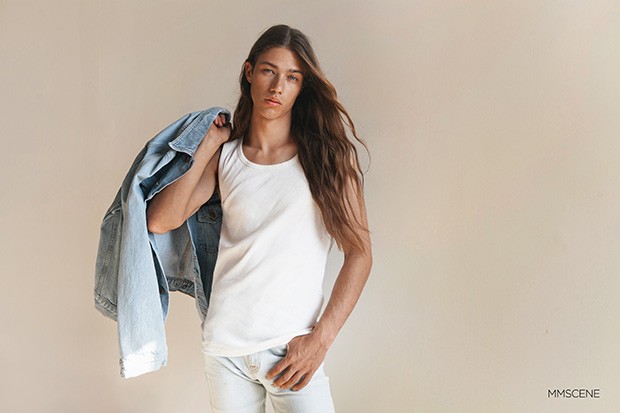 Would you ever cut your hair?
Yes, but only for the right job because long hair is much more me.
How would you describe your style?
Laid back, modern hippie causal haha.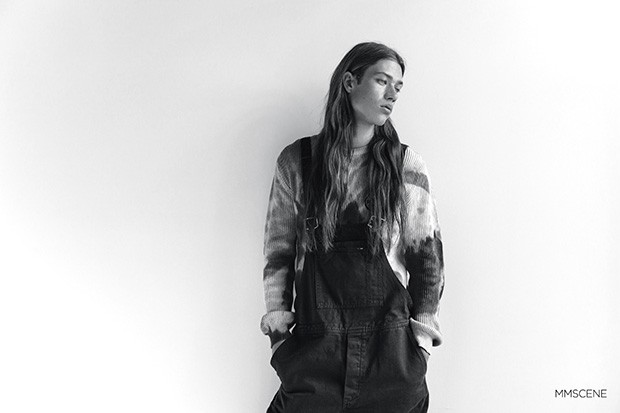 Current 'eye candy'?
Emma Dewing.
Favorite movie?
Enter the dragon.
What is on your current playlist?
Oceans ate Alaska, Avenged Sevenfold, and The Grateful Dead
Any weird habits?
The only way I can fall asleep is with sound, unlike most people who need peace and quiet haha. I have to have music or I listen to my TV.
Five words that sum you up:
Brave, easy going, thrill seeker, curious, sorry that wasn't exactly 5.
Photographer Elias Tahan – eliastahan.com
Stylist Sarah Schussheim at The Wall Group
Model Daniel Hivner at 3mmodels
Grooming Bobby Eliot at TMG using Sisley Paris & Leonor Greyl
Special thanks to Tylynn Nguyen for studio/location