Model and influencer Moritz Hau, represented by State Model and Trend Model Management, stars in the latest MMSCENE PORTRAITS exclusive session captured by fashion photographer Claire Désérable. For the session Moritz is wearing looks from Dolce & Gabbana.
In our exclusive interview, Moritz talks about modeling, the Armani Exchange campaign, social medias, his beauty routine, personal style, biggest vices and talents, future and much more.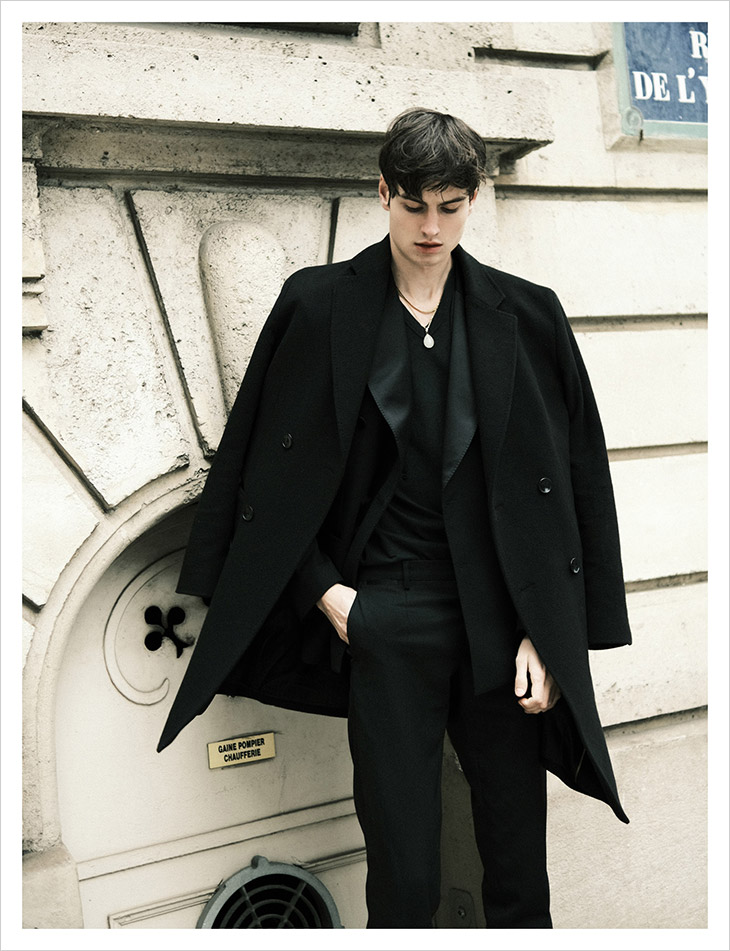 Hi Moritz, we are so glad to have you at MMSCENE. Tell us a bit more about yourself. Who is Moritz Hau?
Thanks for having me! That's a very interesting question. I'd describe myself as a very curious person whose curiosity made me stumble into the world of fashion, social media and modelling. I always want to know everything, how things work, why the world we live in is the way it is and how to improve every aspect of my life which continuously makes me end up in situations and life experiences with very interesting people from whom I want to learn as much as possible.
How were you discovered? And how long have you been modeling?
I was technically not discovered but rather threw myself into the industry haha. One day, while backpacking in Australia, my high school buddy took some shots of me working out on the beach and just randomly told me to send them to a local Sydney agency. That's what we did. And successfully so! The next day they sent me an email and there I was. One of the most random ideas turned into something I'm now unimaginably grateful for!
Was modeling something you always wanted to do, or did it just kinda happen?
People in my past, especially towards my later years into adolescence, have been telling me to take a shot at modelling, but I've never truly had the confidence to do so. I was picked on a bit during puberty as I was very tall and skinny and wasn't the most outgoing and extroverted person which is usually rewarded with lots of friends and popularity in high school. But hey, it ended up just about right and having taken my shot paid off.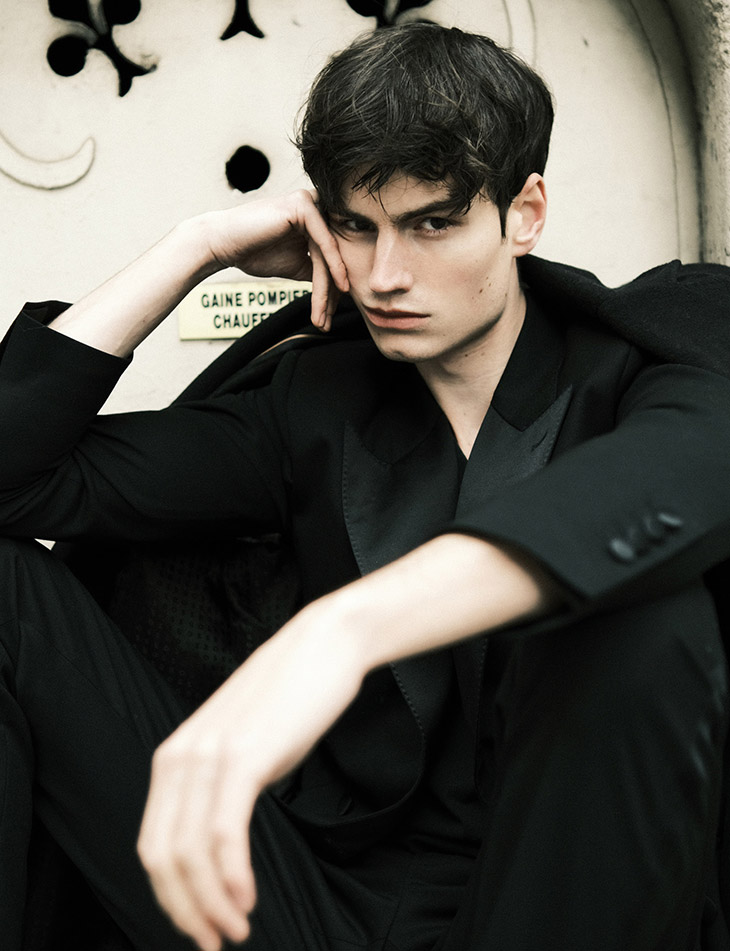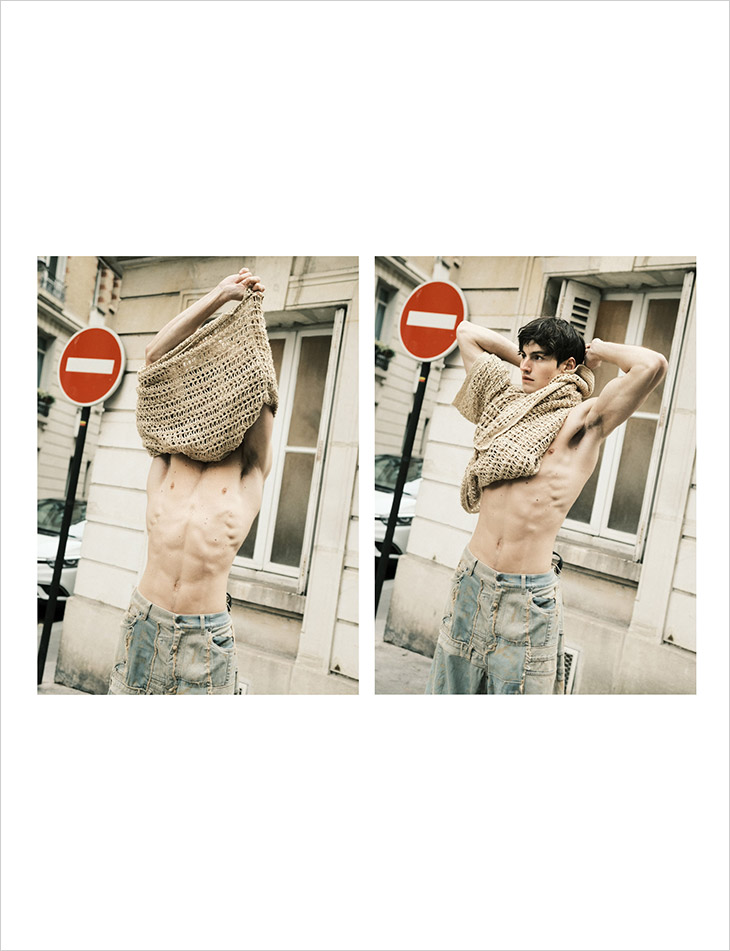 How did you experience your first job you did as a model?
I did a runway show at Sydney Fashion Week. Being a rookie my heart was obviously pumping out of my chest and I was literally blinded by the lights haha! No, for real, I remember the flashy lights they put us under on the runway to be extremely scary at first. Especially being the shy kid that I was, this first runway experience was akin to jumping into cold water for the first time as a child. It was super scary at first, but you just got to count down to three and do it. And the best part – afterwards you feel proud of yourself for having done it. Nowadays I truly love fashion shows and want to do as many as possible! It's a special type of experience!
What's your most memorable shoot?
The Armani Exchange campaign I did recently was amazing from beginning to end. The whole team was great, and I ended up making some friends for life. I always tell myself that people make the place, and this absolutely applies to photoshoots as well. If you get along with everyone and it contributes to the experience being as joyful as possible, then this marks a perfect shoot for me. And yeah, seeing myself on a big billboard for the first time was definitely adding to it. I had so many people sending me photos and videos from the stores all over the world, even some former high school classmates of mine. Overall, just the perfect job.
Your dream modelling job?
There are so many I can think of. For me personally, the creative implementation of a shoot as an art form is extremely important. Thus, a fragrance campaign or a high-end music video would be dreamy. A scenario in which I can truly express my personality or act out a character. Creating magic behind the camera. Something iconic, something that stays on one's mind. Being as cinematic as possible. That's a job I'd love to be part of one day…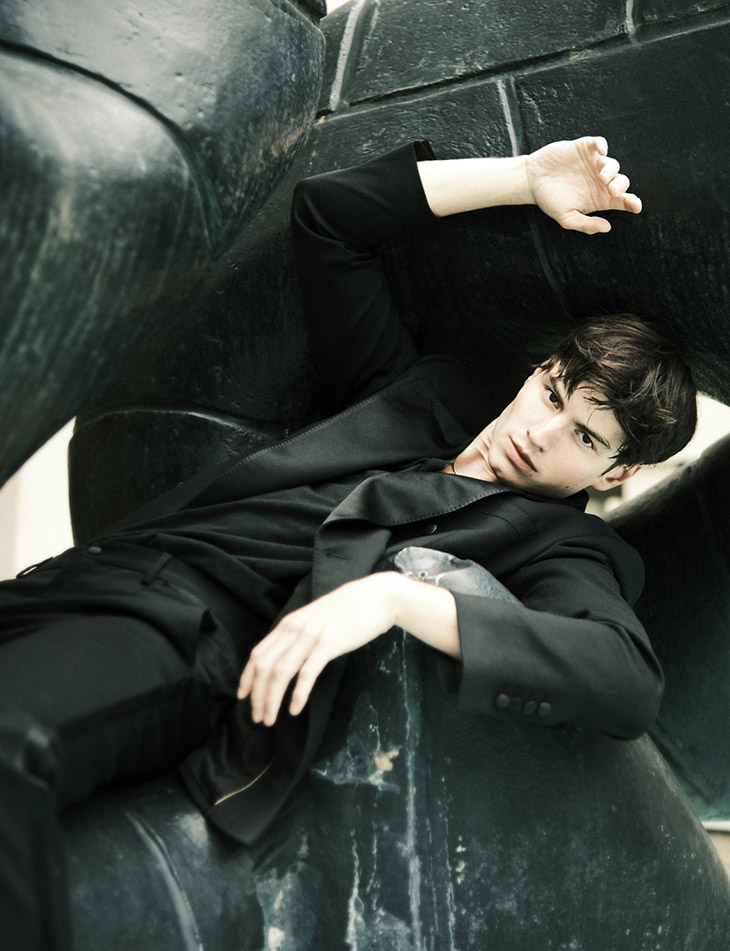 What do you like to do when you have time off?
I like to work on body and mind. I usually have a pretty strict daily routine that incorporates stretching, breathing exercises, meditation, workouts and reading fiction and non-fiction books. For me one of the meanings of life is to constantly grow as a person. Whether this pertains to knowledge, fitness, relationships or entrepreneurial endeavours. I always want to make baby steps in the right direction. And this rigorous routine keeps me on track!
If you weren't a model what would you be?
I'd have my own podcast or work in a start-up! Both are still options for me to pursue in the future
Social media seems to play an important part in your career as well. Can you tell me a little bit about how you got started and how you found your own voice in the space?
I began with social media career pretty much simultaneously to my modelling career. I always loved photography, the methodology behind it, symmetries in nature and framing the perfect shot. This passion then just perfectly fit in with modelling, as social media became increasingly important for talents in the industry. I kept on posting, interacted a lot with people and slowly but steadily it grew into what it is now. I also love the fact that hard work usually pays off on social media and that one can determine their own destiny and what they want to strive for.
What advice do you have to people who are trying to gain a following on social media?
I think that it is absolutely paramount to constantly reinvent yourself if you want to be successful on social media. The space is constantly evolving and if one wants to keep growing, they have to adapt as it is the case in every other large industry that is growing and changing rapidly. Most importantly however- don't lose your own identity. This is what people love. You being yourself. That's what they followed you for in the first place. Getting these two things right should ensure success.
Which Instagram accounts motivate you?
Manu Rios is great. He found the perfect intersection between fashion, modelling, acting and lifestyle content. A young icon!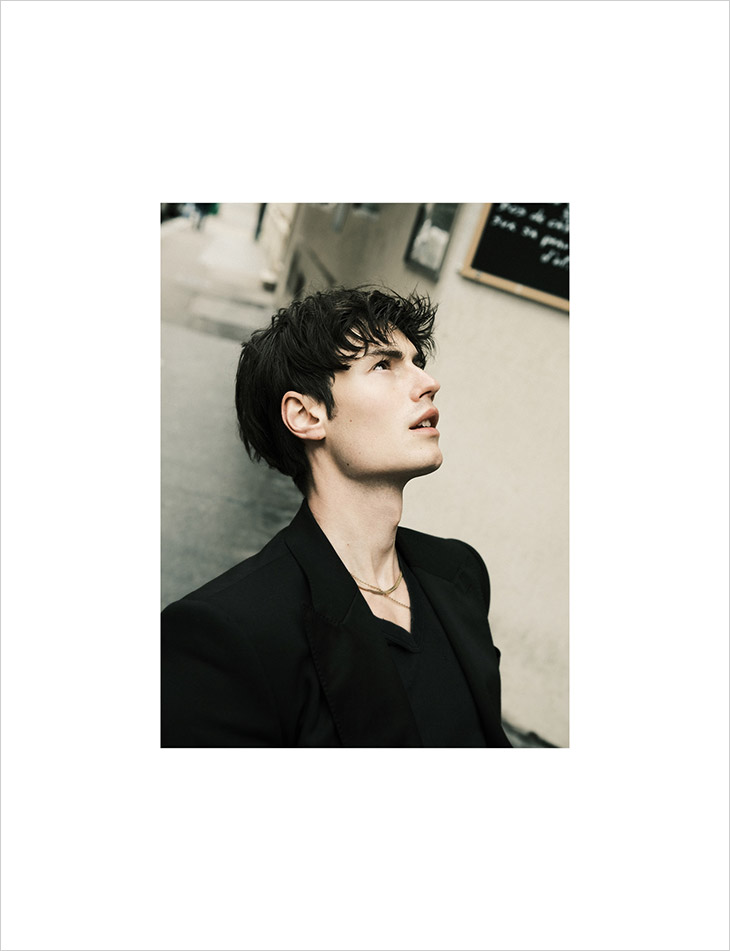 What does a typical day in your week look like?
Well, just take all of my weird morning routine habits and spread them out over 24 hours haha! Just add some sleep, cooking good food and reading research paper! Yes, I do study as well. About to wrap up my bachelor's degree in Psychology.
Do you have any beauty routine you stick to daily
Just cold shower and moisturizing two times. I use other products as well but these two are my go-to methods to look refreshed.
What is your biggest vice?
Procrastination. Very counter-intuitive to what I've mentioned before. But somehow, I always work better under time pressure.
What do you enjoy the most in life?
If I'm being honest. Spending time with people I love. I have a hard time being in the present moment as my mind tends to drift off a lot. But in the end of the day, If I remember the happiest days in my life, then I'm all for true love and human connection.
Your personal passion or hidden talents?
I can (could) draw pretty well. At least some say. Next time I'll sketch something for you guys, and you can judge for yourself haha!
5 facts about you people may not know.
1. I study psychology
2. I used to live in the United States
3. I'm obsessed with Football (soccer)
4. I'm a morning lark (waking up super early)
5. I'm super clumsy
How would you describe your personal style, Where do you get your inspiration from?
I love elegant and traditional styles, mixed with inspirations from contemporary fashion. Right now, I'm all in for classy vintage looks, inspired by old movies and fashion icons of the past. But I'm changing up my style quite a lot. Once again, it's all about growth and adaptation for me!
What does the future hold for Moritz Hau?
There are so many potential paths for me to take. Currently, I really enjoy what I'm doing and modelling and social media will definitely continue to play a massive role in my life. But I'd also love to explore other things, such as acting or creating my own podcast or magazine. I'd also love to utilize my knowledge on mental health and help others improve their lives. But these are just some ideas. Endless options that are only limited by time and imagination.
Once again thank you so much for having me on, I hope people could get a better understanding of who I am and what's valuable to me. Sending out lots of love! See ya later!
Keep up with Moritz – @moritz_hau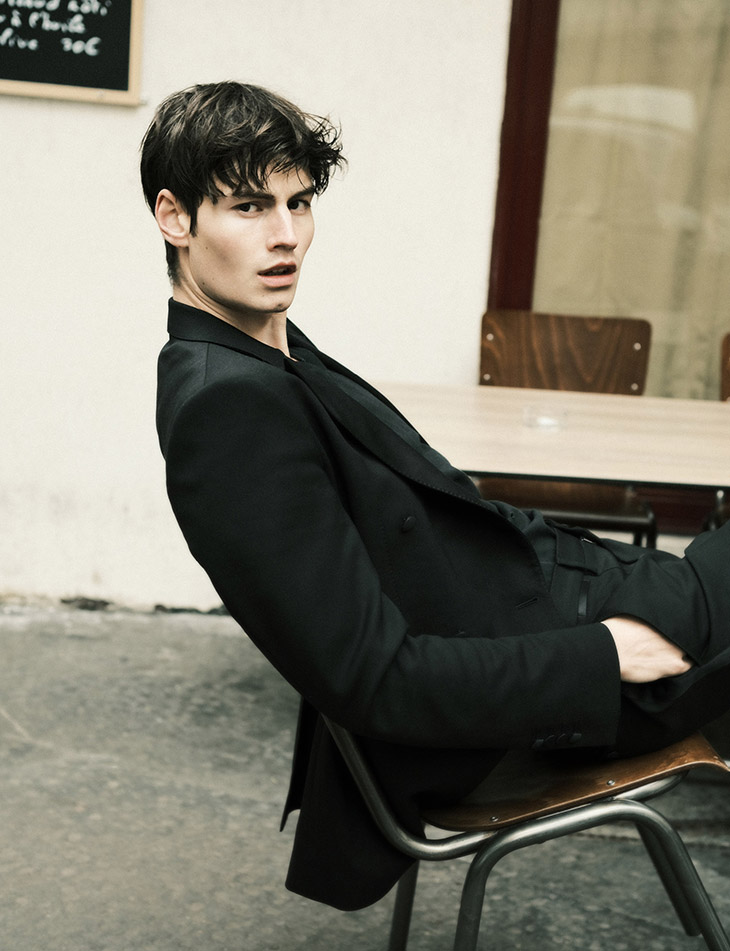 Photographer: Claire Désérable – clairedeserable.fr
Model Moritz Hau, represented by State Model and Trend Model Management