Buying men's jewellery isn't always the easiest thing to do, as so many men out there think that it doesn't look right on them. They say they can't wear jewellery or that it doesn't suit them. Well, that's where they're wrong. The men's jewellery industry is getting bigger and bigger and, contrary to popular belief, all men can wear it, they just need to know what works for them. Whether it's a chunky sovereign or a subtle piece of silver, we have put together a style guide for any man out there wanting to find the right look when it comes to jewellery.
Read more after the jump:
Start off simple
Wearing jewellery doesn't have to mean adorning yourself with multiple pieces of gold or silver. In fact, it doesn't even have to mean wearing rings or bracelets or necklaces at all, if you don't want. You'll be surprised what can be classed as men's jewellery, so you can start simple and just add one or two pieces to your look to begin with. Simply wearing a smart wristwatch can make all the difference to your appearance. Or, if you wear a suit regularly, add a pair of cufflinks or a tie clip to complete the look.
Don't overdo it – less is more
When it comes to wearing jewellery, don't go too mad, especially if this is a new thing for you. You want to give off the impression of being stylish and trendy, so Mr. T isn't the look we're going for here. You don't need any more than one or two pieces of jewellery, whether that be a watch and a thin chain around your neck or an earring and a ring, perhaps.
Match your metals
You'll find that most men's jewellery tends to be gold or silver. Either looks great, but be sure not to mix the two together, as they can clash. Just wear one type of metal at a time, but that, of course, can change from day to day, if you wish. Gold is a very striking metal, which you can wear if you want your jewellery to stand out. It looks especially good with darker colours, such as a navy suit. Silver gives a subtler appearance and you'll find that it's easier to match with most colours and styles. Of course, if you're already wearing a wedding ring, then this is an exception to the rule and doesn't necessarily have to match your other jewellery.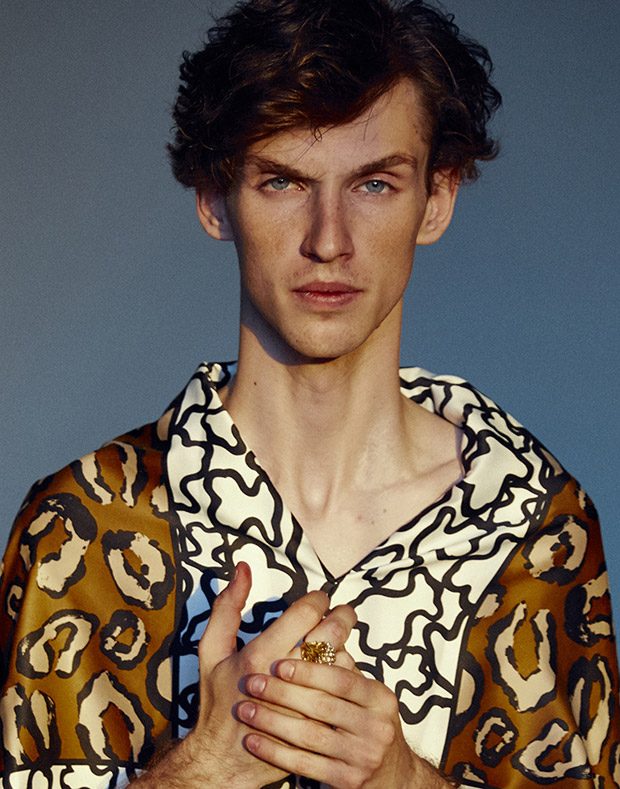 Wear what feels right
What jewellery you wear can tell a lot about your personality, so don't wear something that you don't feel comfortable with. If you're introverted and stylish, reflect that in the subtle pieces that you choose to accompany your outfits. Whereas if you're confident, outgoing and like to stand out among the crowd, then go for something equally as attention-grabbing and unique. Jewellery can be a great conversation starter and a great way of gaining an understanding of someone's character, so don't try to be someone that you're not.
Wear it accordingly
Choose a piece of jewellery that suitably matches the occasion. If you're dressing smart for work or a special function, then avoid wearing a casual watch with your suit and perhaps steer clear of wearing too many rings. If you're heading out in a plain t-shirt and jeans, then a longer chain around your neck will look great over your shirt. If you opt for a bracelet and watch combo, then try to match the bracelet to your watch strap. Or why not opt for a classic cuff, which is great for all occasions; sharpening up a casual look or giving some edge to your smart attire.
Images by Alexander Ermakov for MMSCENE